In 2014, I saw the movie Miracles from Heaven it was an experience. I still shake and shiver whenever I remember that little girl. Well, that's not for today. You can imagine my ecstasy when I found out that the same producers would release a new one titled Breakthrough.
As excited as I was, I couldn't see the movie till last weekend. I was either at the right place at the wrong time or the wrong place at the right time.
My review.
Breakthrough is a story of faith, love, prayer, family and belief. It is the story of 14 years old John Smith (who by the way is adopted) who drowned one afternoon. It was Martin Luther King's Jnr remembrance day hence it was a public holiday. John and his two friends, the two Joshes as they are called went playing in the park and thought the ice thick enough to play on. Well, they had fun for some minutes till the ice gave way and they fell in. By a stroke of luck, an old man who warned them earlier not to go on the ice was nearby and quickly called it in. The St Louis Lake police department and the fire service were despatched immediately and arrived on scene 7 minutes later. The two Joshes were on the surface but John was under water for the whole 7 minutes.
It took another 7 minutes before Josh was found by Tommy (a fireman who doesn't believe in God). Tommy heard a voice tell him "go back" even after his partner already gave up and told him if Josh was ever found, it would be "a recovery not a rescue."
After 15 minutes under water, Josh was taken out and given first aid, he was pulseless. By the time he arrived at The Saint Joseph hospital, it was an almost hopeless situation.
His diabetic mother, Joyce Smith was called by her friend Cindy. She called her husband Brian and drove to the hospital where she was met by Dr. Kent who told her to take her time to say goodbye to Josh. I must tell you this was after 45 minutes of resuscitating procedures have been carried out with no response. Joyce went to her son's bedside and prayed, suddenly, there was a pulse! The staff on duty were amazed and quickly acted. Josh was airlifted and sent to Cardinal Glennon hospital where the best drowning expert, Dr Gareth works.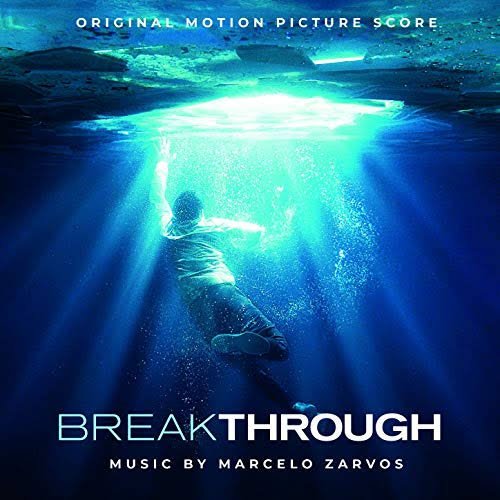 Flyer
Dr Gareth and his team did their best but Josh just wouldn't respond, so, he told the family that Josh may not survive the night. Joyce kept believing and told the doctor to be the best for her son. Their pastor Jason, who Joyce doesn't like because he's changing things at church and of course, his haircut, was with them. He even slept over at the hospital when Brian couldn't enter Josh's room because he was afraid.
Trailer
When Josh was taken out of coma, the family requested that people pray for them.
To summarize this eye wettening movie, Josh walked out of the hospital himself two weeks after his hospitalization without any neurological or physiological damage. Dr Gareth confessed that it was a miracle!
Movie URL: https://www.themoviedb.org/movie/514439-breakthrough
Critic A