Hello fellow steemians! When it comes to the movie Flash Gordon I'm all in. If you love the movie Flash Gordon then you are going to love the new documentary "Life after Flash". If you LOVE DOCUMENTARY'S then you are really going to LOVE "Life after Flash". The new documentary by Lisa Downs follows the life of actor Sam J. Jones up close and very personal. Jones after making Flash Gordon made some very bad choices with his career. I wont spoil his journey with details but I will say this. If I had been Jones I dont think I would have made it through what he went through. I would have killed myself or become a wino. Its an incredible story of redemption told to us by Jones himself. The film is joyfully well done with the interviews, my favorite interview being Brian Blessed. This actors journey will have you thinking for days after you've seen it. This movie is kind of like the sequel we never got. I cried at the end because I'm a big gigantic pussy but to see this actor working again and have some notoriety makes me very happy. Hey man, I'm a fan.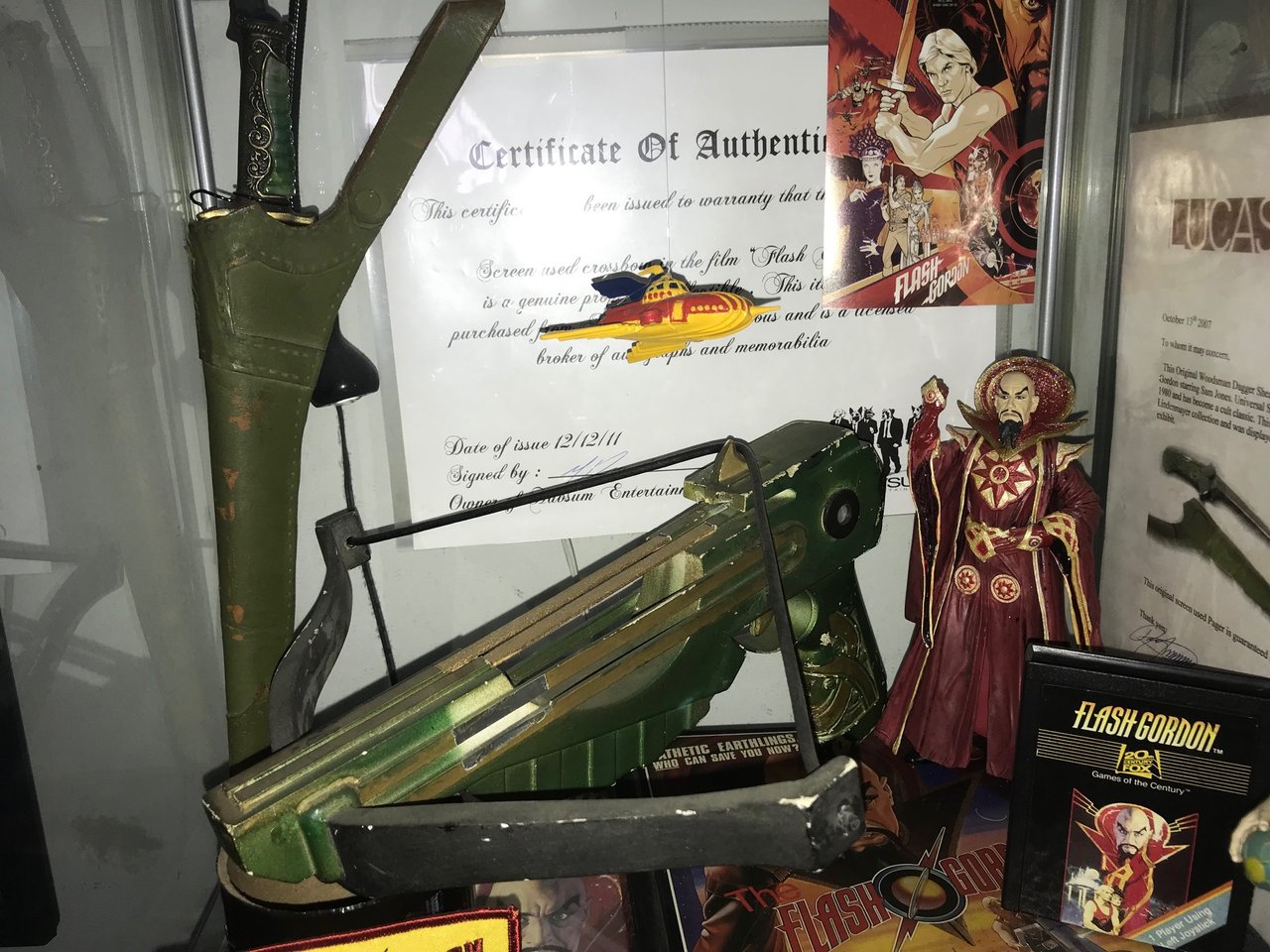 Sam J. Jones was working in acting here and there the last couple of decades. It wasn't until his appearance in the movie "TED" 2012 that interest started to buzz again around Jones. The actor had started to make appearances at the comic conventions around the country to very enthusiastic crowds. Jones would find his social media blowing up with adoring fans from all over the world. He would soon find out that he wasn't the has been actor forgotten by Hollywood and the rest of the world. What Jones found was that people were waiting for his return. Longing to see there hero again. He found that there are millions of fans world wide that want to see him again and want to hear his story. What happened? Where did you go? Why was there not a sequel? The documentary answers all these questions and his story is something that could only happen in the city of angels.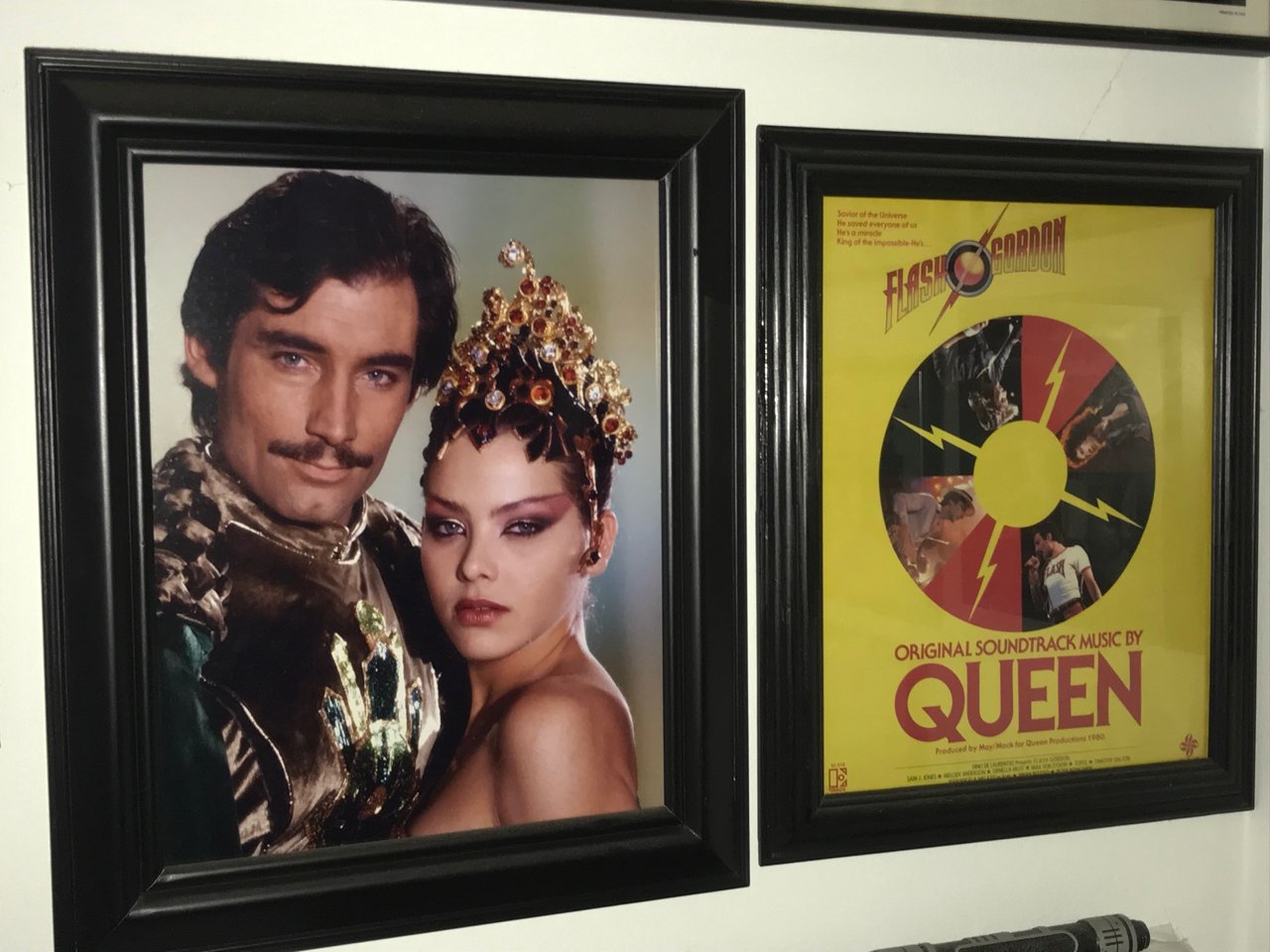 The movie Flash Gordon has always had a cult following but in England and Europe the movie is beloved and celebrated almost like Star Wars. The director of "Life after Flash" captures all those feelings you get when you see a great film for the first time. That's hard to do in a documentary but after I watched it. I immediately watched Flash Gordon after "Life after Flash". I know I'm useless. And then I watched "TED". I know I got problems. If you haven't seen "TED" Jones almost steals the movie. Who knew he was that funny. This documentary really shows what happened to our hero. It also celebrates the movie he made almost thirty years ago. A movie I watch once a year. The documentary is streaming now on Amazon and you can see Flash Gordon and TED on Netflix.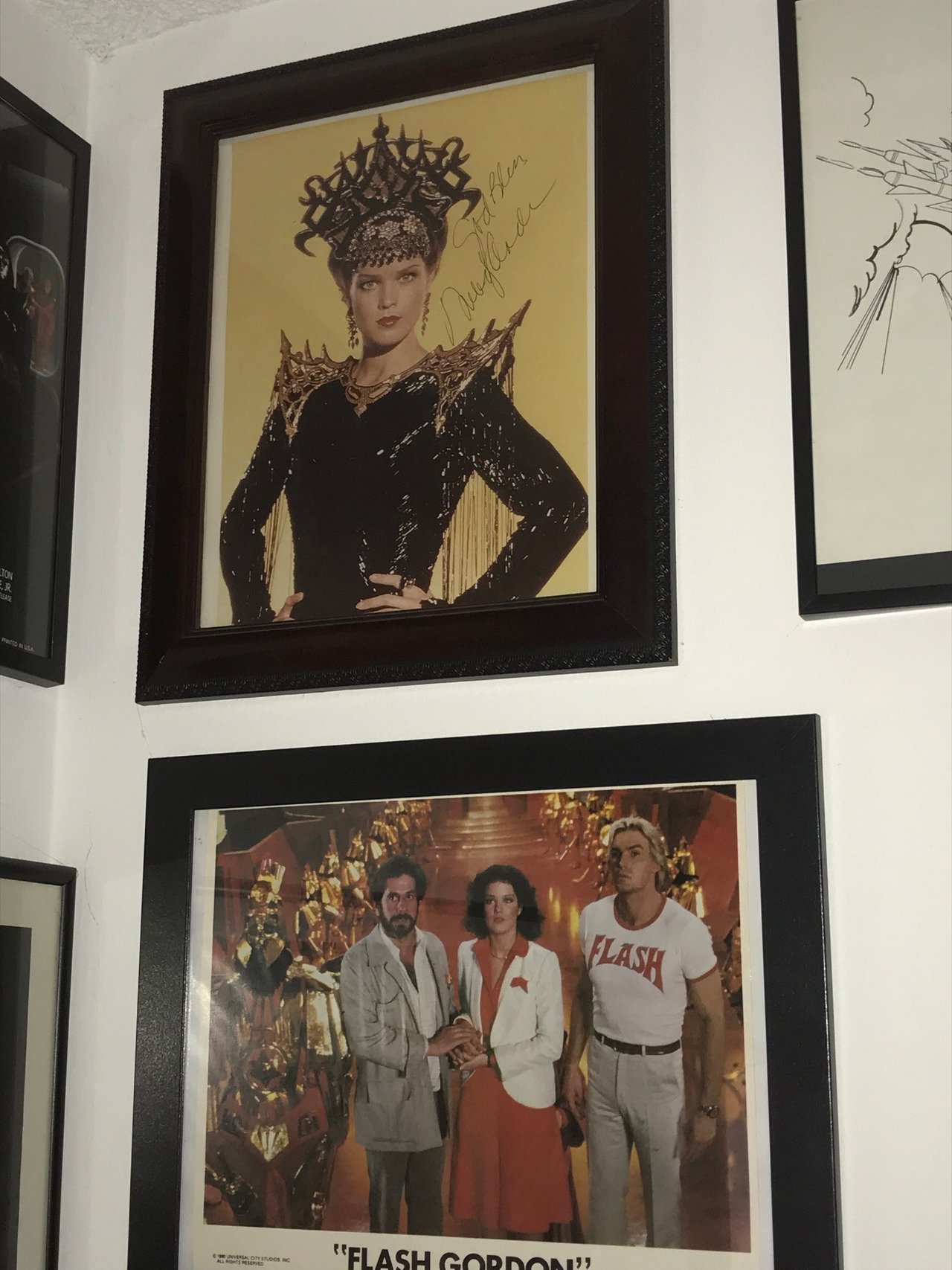 My Flash Gordon Collection. I was ten when my parents took me to see Flash Gordon. I had seen the commercials for it that featured new songs by Queen so I was pumped. For me it was true bliss, it was like watching a cooler version of the Wizard of Oz. I was already a Queen fan due to my brother and I was already a science fiction fan because of Star Wars. It was a feast for the eyes and ears. The costumes, the sets, the special effects. It was all so much at once I remember looking over at my mom to see if she was still there. I was hooked. It was like doing drugs for the first time. I would see it three times in the theaters. That Christmas I got the movie soundtrack and when VHS came out it would be the second movie I ever owned(first was Raiders of the lost Ark). Through my life I would meet others with the same Flash Gordon addiction. There was something special about this movie that I didn't notice so much when I was a kid but after 100 viewings you start to catch. The double entendre's, the dark sexual overtones. It almost a dark comedy if you took away the costumes. To me Flash Gordon is pure movie magic. It takes us back to Saturday morning cartoons and towel capes.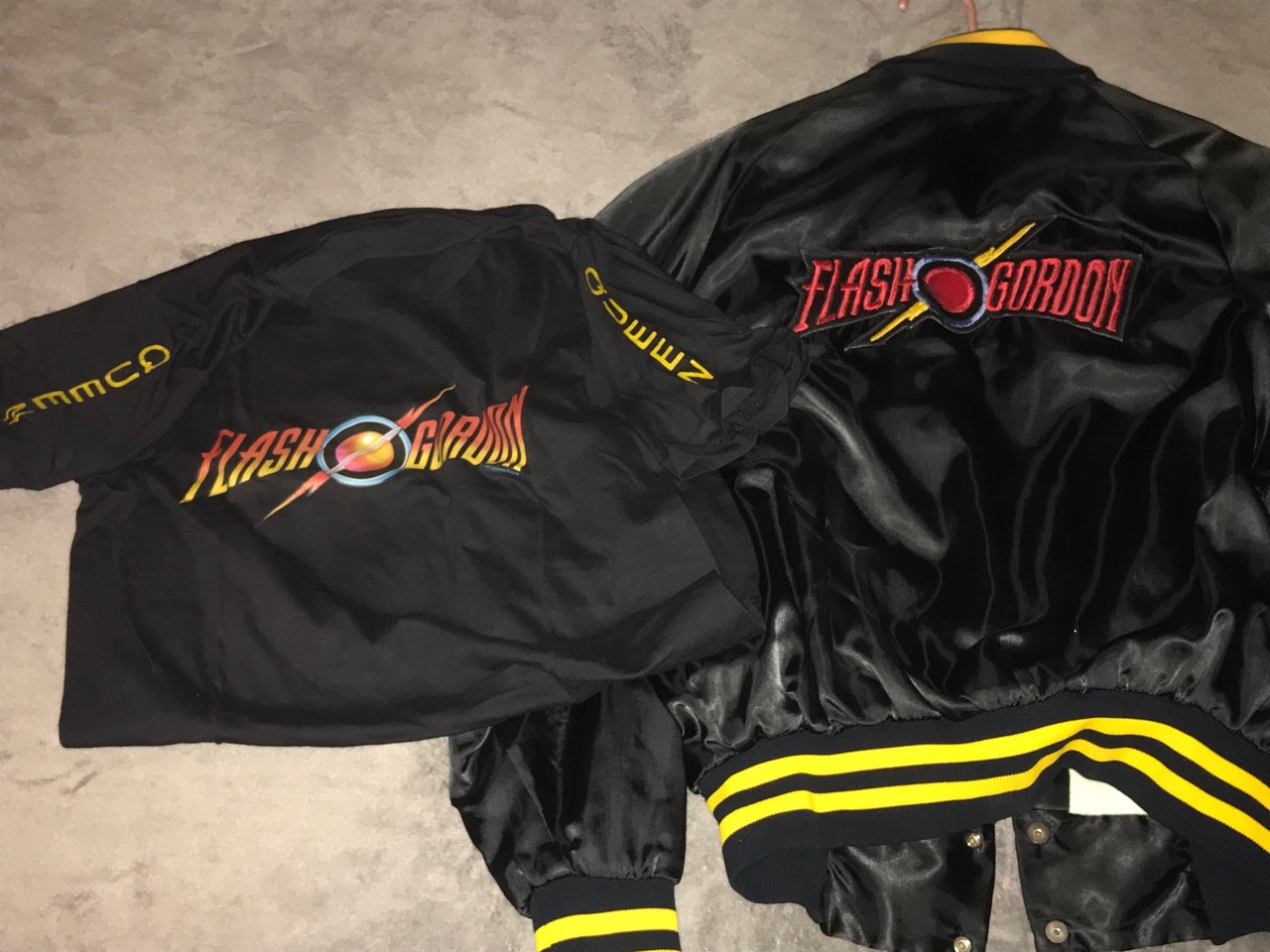 My collection is not as big as others but its mine so I love every piece. I have two screen used props, a Treeman Dagger and Laser Crossbow. I got these at auction both with COAs. I have the movie premiere jacket, program and shirt. The artist Alex Ross did an action figure line that I just love and a sketch by Ross. I have met Sam J. Jones, Melody Anderson and Brian Blessed and have there autographs. I have many press kit photos and lobby cards. I have the 1983 Atari game and a couple of film slides from the cutting room floor. I have my original soundtrack album and the rare Queen CD import double album. I still try to get movie props but I am usually outbid. That's not going to stop me from collecting what I can, while I can. Flash Gordon really sparked my imagination and the characters and performances in this movie stand up today. The themes are big and universal and fun. This movie is really fun and you can tell by the documentary that the cast had a fun time making it. When I met Sam J. Jones there was a guy in a wheelchair and he waited his turn. Sam saw him and got down on his knees right next to him face to face. He said, how you doing today buddy? Whats your name? It was a truly beautiful moment. Authentic in every way. Ive spent thirty years hero worshiping a man that in real life is a real human being. Compassionate, considerate and accessible to his fans. That's a real hero.
THANKS FLASH!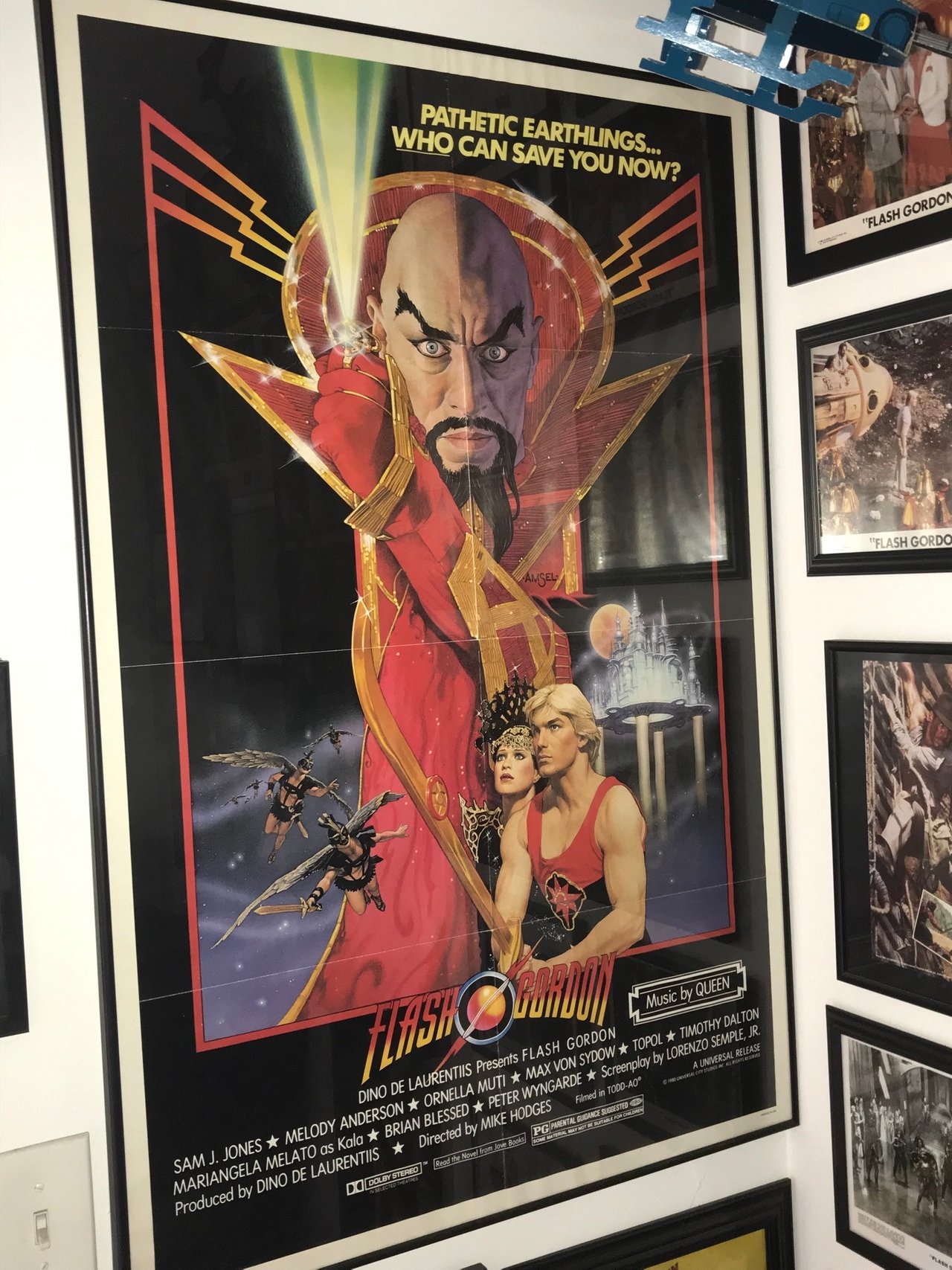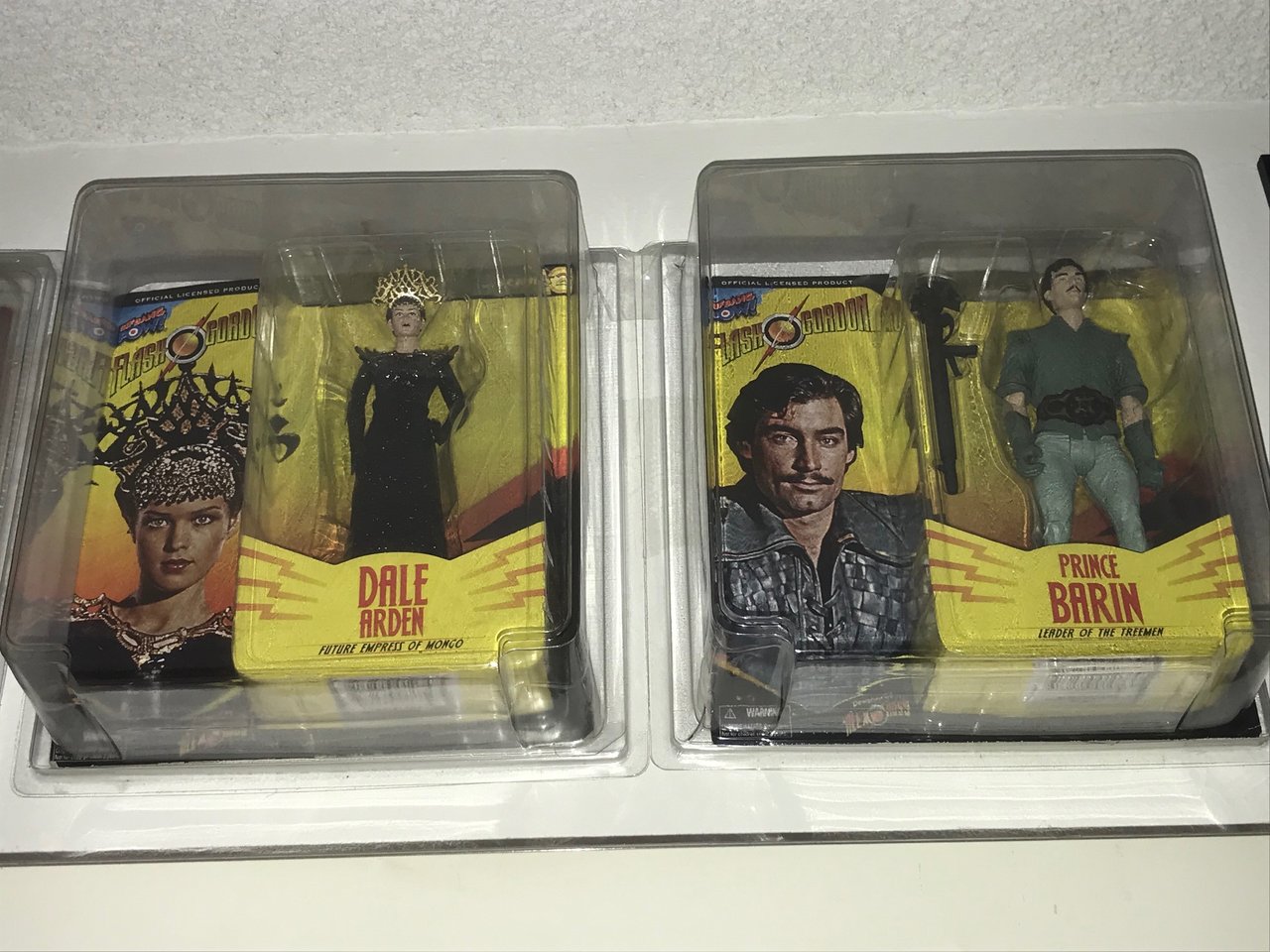 ![IMG_6091 (2).jpg](https://cdn.steemitimages.com/DQmQTFeMgyuFzqoMgKRazwKSai8x8g986pukNPnXud1sCNt/IMG_6091%20(2).jpg
)