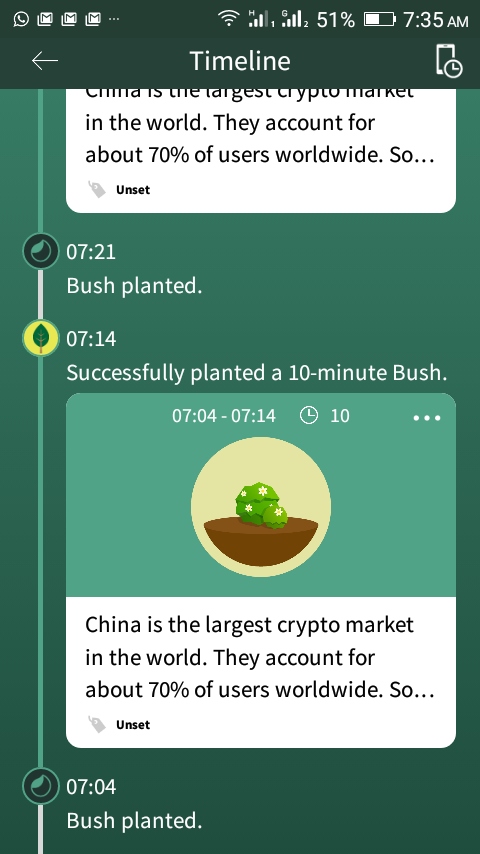 ---
Staying focused can't be better imagined with this cute gamified timer app. Focus and patience while being focused are two of the many things lacking in our generation-microwave generation. We want to do everything now or now now
What forest does is simple, your focus and concentration is heightened by just simply setting your desired time say 20 mins, 1 hour etc.
The gamified part is the forest you are made to plant. You would agree with me planting a forest requires a reasonable length of and focus. So this is the concept of the app.
Check playstore, download and start down the road of staying focused.