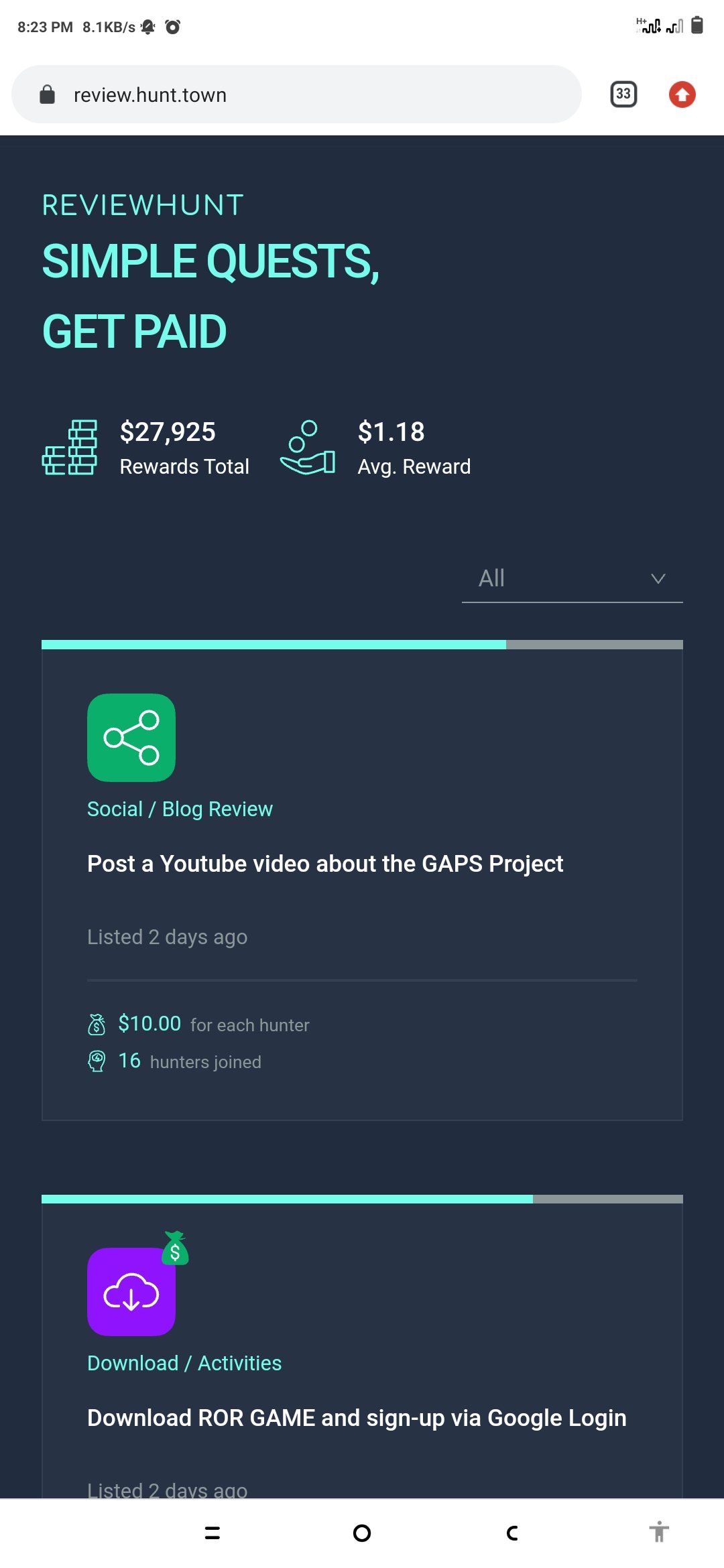 Reviewhunt is a kind of beneficial system that aims to bring rewards to writing. Reviewing products and advertising them on social media channels has proven to be an effective sure fire way to get your business traction. Maximum publicity is required for young businesses or products and that exactly is what reviewhunt offers.
If you are a maker...
Look no further. Did you just launch a business and you're about to waste your time dilly dallying with redundant methods to help bring your newly launched project to the consumers' doorstep? Hey! Scratch that... There are a lot of hunters waiting just for your product to help you bear the brunt and deliver more efficient methods that are so essential to the critical and young stages of your product/business/product.
You don't need to make a big fat hole in your pocket before your business gains traction. Hunters are ever ready to see everything to fruition. Adopting various social media handles according to your own preference to publicise your stuff. Easy does it.
What you need to do, just sign up as a maker and put up your product. Define the rules by yourself and set the requirements. Put a little budget to it and there you have it, your product will be swarmed by ever ready hunters and it is only a matter of hours before you start to see positive feedbacks.
If you are a hunter...
Do you have a penchant for writing and you have been looking for an avenue to make the most of your skill? Do you have an objective eye for things and you say things as they are without being sentimental? Do you have reasonable engagement on your social media handles and you want to effectively utilize and maximiz the potentials? Just one word, reviewhunt.
There are various tasks for you to complete and you can choose from the varieties those you know you are capable of. From video get reviews to 500+ character reviews to simple comments. You get to choose. The quests are diverse enough to entertain your discretion.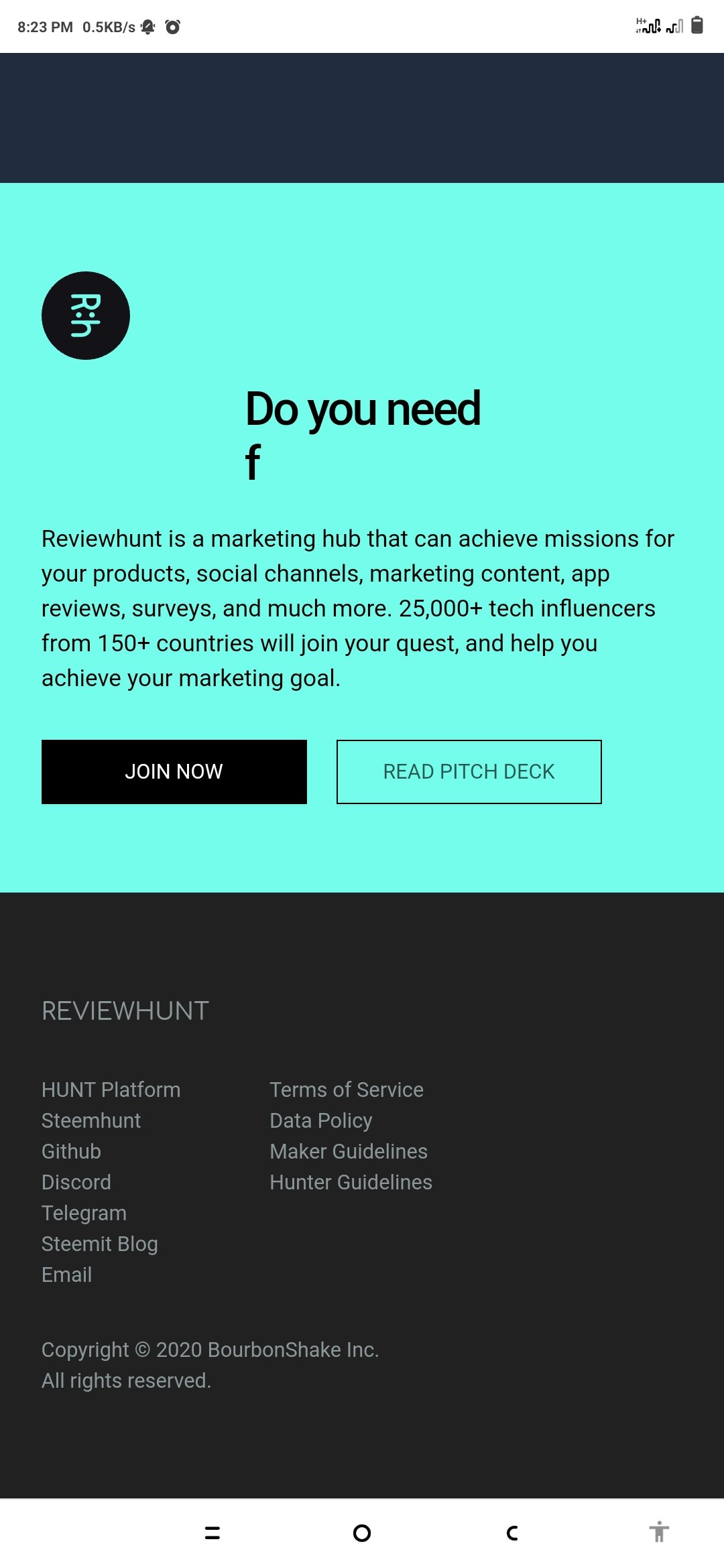 Once you join a quest, the countdown starts. You have 24 hours to submit the quest. With more challenging requirements comes greater rewards. Rules to submission are laid out for all and that's it. Put your writing to the test and give your opinion about the said product. Get your review approved and get your reward which are distributed evenly among all hunters just as long as you meet the requirements. No partiality
You can withdraw your rewards as hunt tokens. Although we still have future withdrawal options like the gift card and shopping.
Reviewhunt has been able to create perfect ecosystem thriving with hunters and makers in a symbiotic relationship. It is a spin-off of steemhunt, a website with similar concepts.
You can be a part of the system by visiting their official website here