Going for a hunt on reviewhunt, I came across another hunt site which is called LOL Hunt. As the name implies, you can get all the daily chart fr different funny clips from youtube in one site. Laughing is recommended for staying healthy and young and LOL Hunt will help you in that.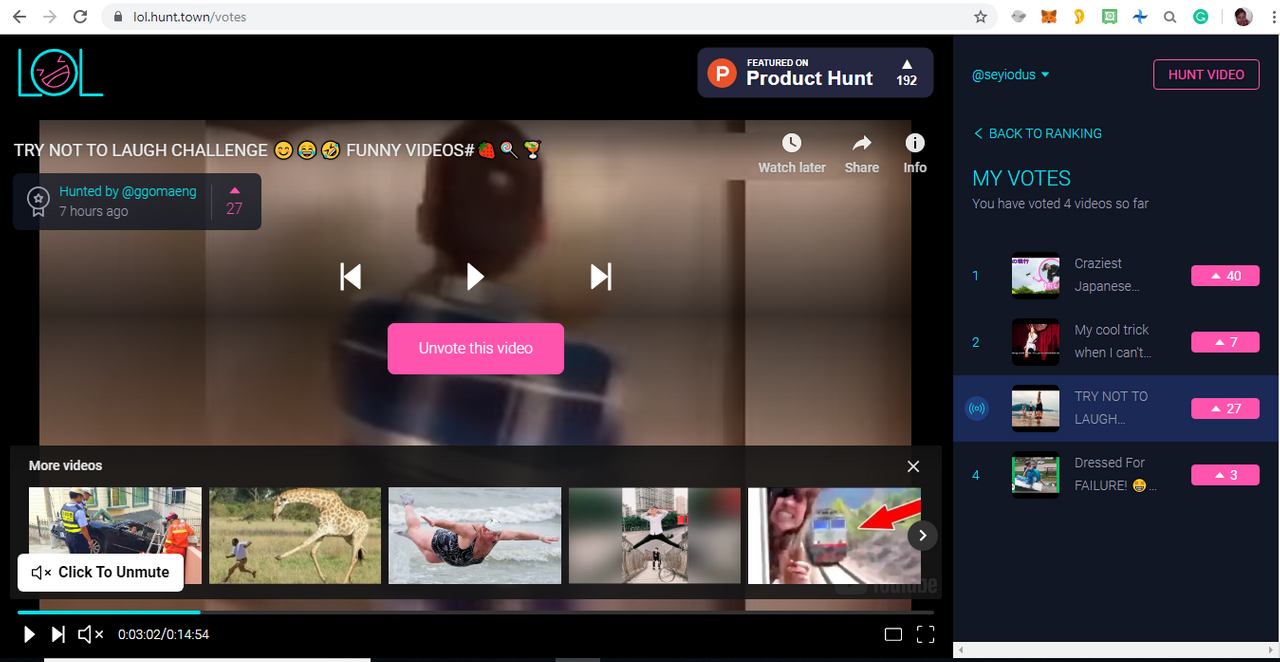 The above screenshot is of my account on LOL Hunt and my votes for today.
You can vote for any video you find really funny and even submit/share a youtube video clip you came across. There is no limit to having fun on the site. The chart is updated daily and your votes will determine the daily ranking.
On LOL Hunt platform, you don't have to be worried about your data as your data are safe. LOL Hunt is using Blockstack, a decentralized storage system so nothing is controlling your data. You can sign in to the platform with Blockstack. Check it out here.
Join LOL Hunt today and laugh away.