Hello everyone, in this post I want to share about Review Hunt, an Amazing platform that allows us to earn cryptocurrency by doing some tasks, really easy and fast.
There is a lot of options, like, app reviews, Youtube videos, Social media follows and more.
Grab the chance now to start earning Crypto.
Take a look at a few bounties(quests):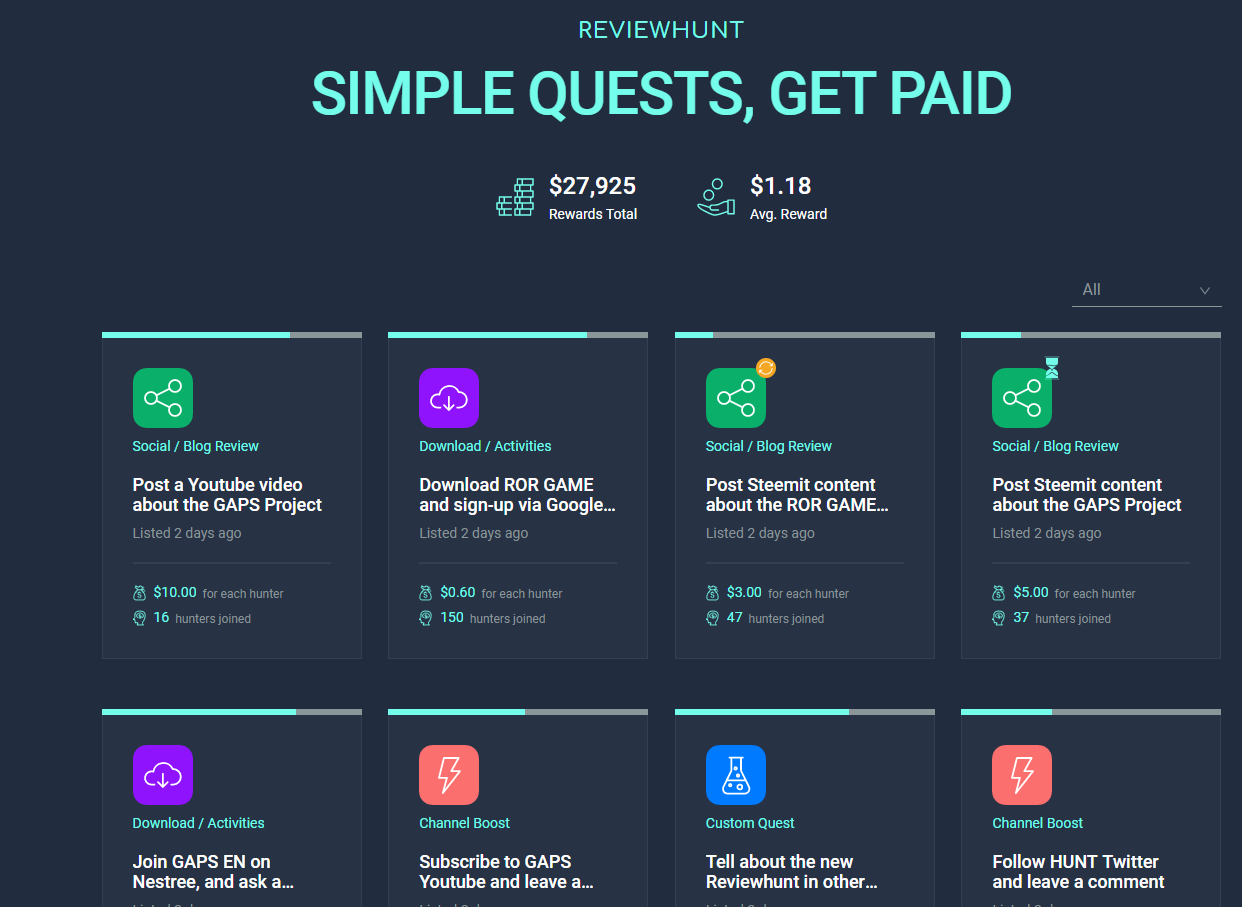 You don't have to wait weeks, and months to get rewards, once your submission are aproved you will receive your tokens in a few hours, you can HODL then, Trade, Do anything you want.
The best part, The quest are Paid in USD, you only will convert when you need to withdraw.
AMAZING.
Join ReviewHunt now:
What are you waiting for?
Do it!