Ben Sira's book in the Bible is dedicated to the study of one of the most important sciences for man, the science of wisdom. That is why the author gives us, following certain topics, a series of tips to take into account.
Wisdom begins in its simplest form in avoiding the bad and seeking the good. If we want to reap blessings, if we want our lives to bear good fruit, we must look for the wise, who are the people who have reached spiritual perfection, and not only them but also the instructed people in general. The sensible man seeks wisdom, but the fool, the man who follows his natural passions, rejects it.
But an ordinary person may ask, why is wisdom necessary? And the answer is very simple, because we live in a universe subject to ethical laws. When we live ignoring the importance of wisdom, we expose ourselves to being beaten by the laws of the universe with all their force: "For they sow the wind, and they shall reap the whirlwind." Hosea 8:7. Wisdom seeks that man get the most out of his interaction with these laws and emerge victorious in his passage through life.
Thus, if we live with edifying, progressive people who act sensibly, we will be favored and blessed:
"As best you can, answer your neighbor,
and associate with the wise.
With the learned exchange ideas;
and let all your conversation be about the law of the Most High.
Take the righteous for your table companions;
and let your glory be in the fear of God" Ben Sira 9:14-16.
Instead, we should avoid people who act out of passion:
"Do not travel with the ruthless
lest they weigh you down with calamity;
for they will only go their own way,
and through their folly you will also perish.
Do not defy the quick-tempered,
or ride with them through the desert.
For bloodshed is nothing to them;
when there is no one to help, they will destroy you" Ben Sira 8:15-16.
Wisdom is an invitation to seek common sense, life, and not suffering and death.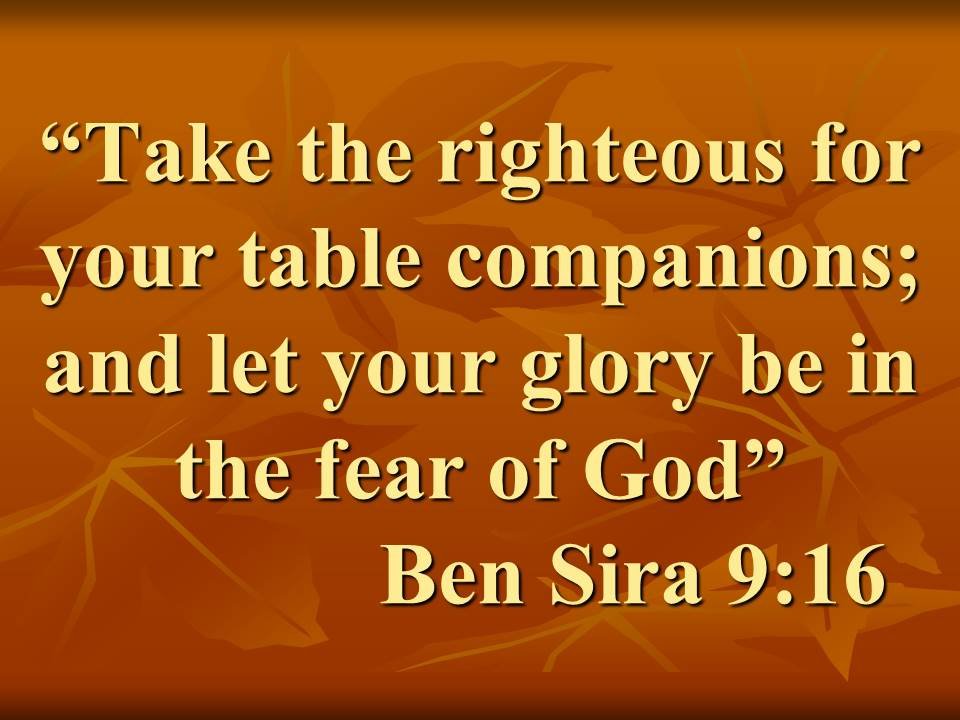 For more information visit my profile follow the link and download for free my ebook.