TECHNICAL ANALYSIS BY CRYPTOSWIFT
COIN: Ripple (XRP)
Analysis: Current price action has some resemblance to previous price action in December indicating a fractal pattern repeating. Based on the size of this retracement from the highs of $3, the bounce from current price of $1.10 in proportion should take us to $4+. The time frame is a little debatable, it might take 1-2 months based on the length of time for previous upticks.
Recommendation: There is a short term play to sell at $1.45 - $1.55 in a couple of weeks, representing 40% returns. I expect it to hit the resistance and come down one last time to the $1.10 region. From there we should see a strong bull run up to past $4 in a 1-2 month time frame. This will probably coincide with a rising cryptomarket in general.
Stop Loss: $0.98
Risk/Reward: 29.5x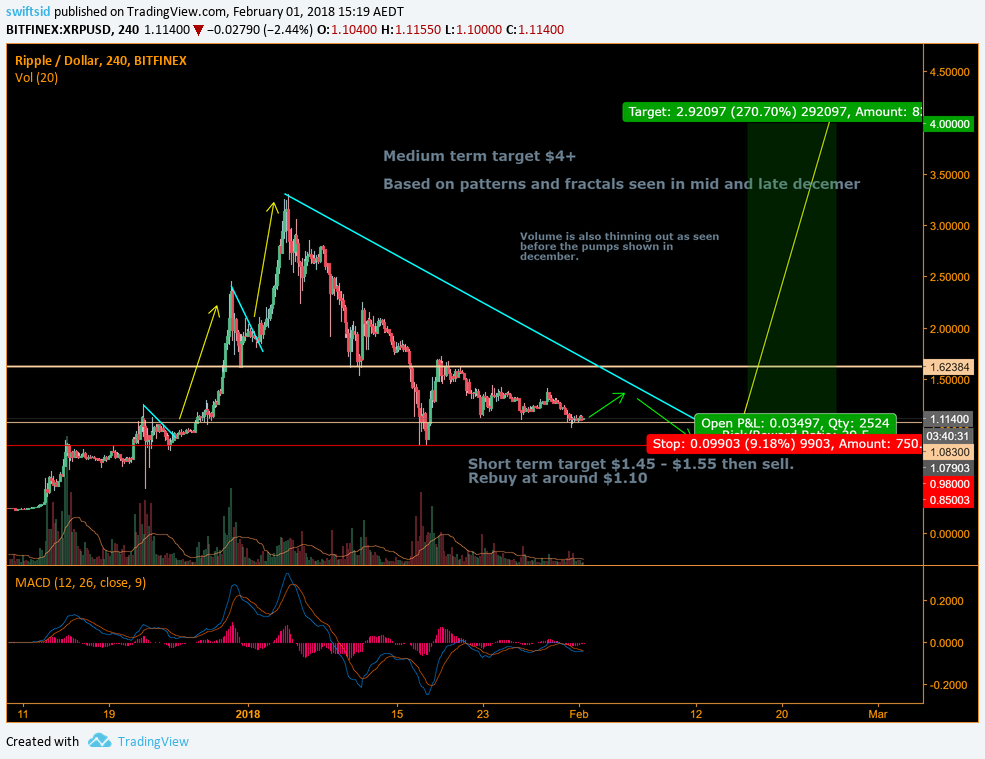 *I am not a financial adviser. This is based purely on my opinion and from my technical analysis.