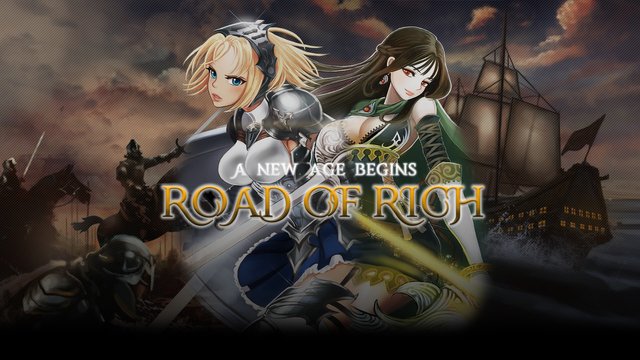 Hello, This is Team ROR.
The Road of Rich game Alpha service has been launched.
This is an Alpha service, which is constantly updated and is being prepared for beta service.
Currently, the game is playable on rorsteem.com
Play on both PC and Mobile without the need for setup. This game is optimized for the Chrome browser.
We support Google account login for greater accessibility. Fast and easy to play with just login without signing up.
The game payment system and token economy system used Steem Blockchain.
Rewards are distributed daily via Token Economy. You do not need to create a separate encrypted wallet to receive this reward. The ROR team supports creating a STEEMIT account for players who do not have a STEEMIT account.
The game's reward pool system will be in operation from late October to early November, and we'll provide you with further details.
Although we still lack a lot, we will continue to update our ROR.
Thank you.
---
We run the IV community not only for communication between users but also for communication with us.(www.steeminnven.com) bug report, game tip, and what you want from the team ROR are all good. We are going to vote on good articles by @roadofrich (500,000 SP), please participate.
To get a vote, you must put in both the #iv and the #roadofrich tags.

ROR is a game in which players venture, pioneer and find their Road of Rich to create their routes in various ways. Let's find a variety of routes and build your own.
---
Start Road of Rich game : http://rorsteem.com
ROR Official Discord channel: https://discord.gg/vyPHGk6
ROR Official Homepage: http://roadofrich.com/
ROR Official Kakao talk channel: https://open.kakao.com/o/gHpYWMkb
Daily Report : https://steemit.com/@ror.pay
ROR Game community : www.steeminven.com