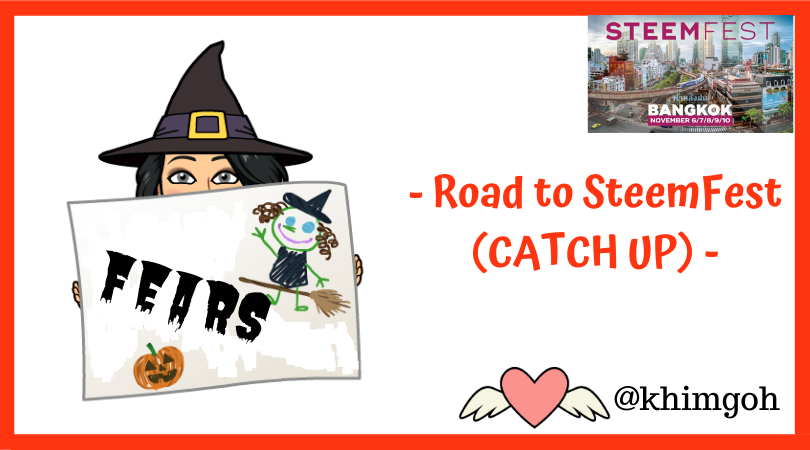 Hi everyone! This is another installment of the Road to Steem Fest initiative and I just can't believe that Steem Fest is just 5 days away? "SCREAM!" I remember counting down the days back in the July and it seemed like it was still so far away. I hope I got my days correct because the last time I counted @littlenewthings said that I got it wrong. At that time, it was more than a month away and I somehow calculated the days to be less than a month away. But YES! I have checked it and it is really just 5 days away! Thanks again @anomadsoul for the chance to catch up on posting for this #roadtosteemfest initiative!
How appropriate that today is Halloween and I am writing about FEARS?? No, I don't celebrate it at all because I actually do feel scared of all the dead stuff and evil spirits...etc. But the candy can be fun! LOL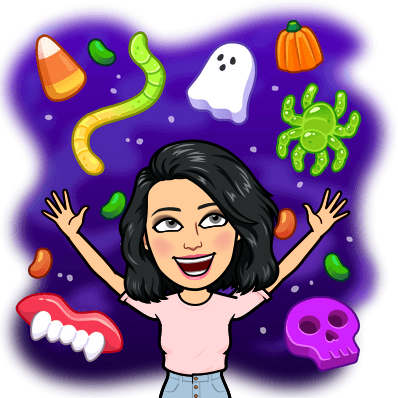 If you are heading to Steem Fest and missed some posts! Check out this opportunity to CATCH UP on all the previous post topics! It is also a great way to get some funding up for the trip! Though I do wish that Steem prices were better and had followed in the footsteps of bitcoin over the last two days! Yes, I still love the fact that I have the chance to get paid for doing something that I love which is writing and sharing stuff with others that hopefully is valuable and useful to them.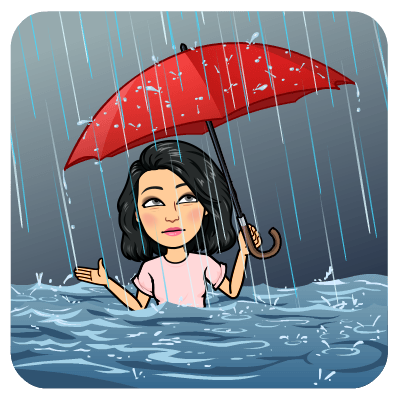 Drowning!
The only thing that I can say is that when it rains it really POURS! Back then when I first started making arrangements for Steem Fest, I wrote about Sorting out my top 3 priorities and one of them being my work and office.
The only thing that I can say since then is that everything has gone down hill and continues to go down hill even as I write this post today. As usual it is always about people as work revolves around people. We have had a spate of resignations and a whole heap of work to get done. The down side of hiring a lot of fresh graduates is that a lot of them don't stay on the job especially if this is their first job. There is so much of the world out there that they want to see and so much out there that they want to experience, invariably they leave their first jobs after gaining the experience that they deem is enough and move on to the next. So hence, my biggest fear has nothing to do with Steem Fest but with my own current situation.
I am hoping that this will not stop me from going as it is only 11 days from today. I have so much to plan and decided and organise before I go, time to get cracking!

FEAR #1
Ok ok...of course I do have some fears about going to Steemfest, this is the first time ever that I am attending a world class blockchain event with people who are making waves in this world! People who are super smart and super creative! People who create and build blockchain technologies today for tomorrow! Geez...I do feel like a little small potato with my interest in it. So remembering that they are human beings too is going to take a lot of reminding! LOL! I am afraid that I am suddenly going to be right in front of someone like blocktrades and say something like "Would you like my little souvenir bag that I made for Steemfest? It has yummy and cool Malaysian stuff!" I am also probably going to smile like a silly little 5 year old, hand him the bag and walk away without even knowing who his is!!! I need to remember to stay cool! Help me stay cool please?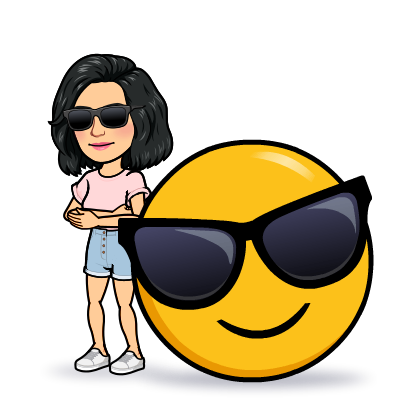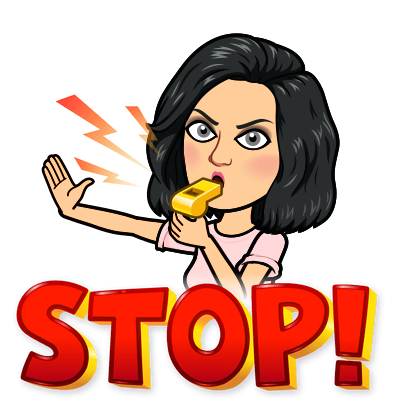 FEAR #2
My other fear is that I am going to get stopped at customs because I am bringing a whole lot of stuff all the way from Malaysia to do something that @littlenewthings calls a "mukbang" which is a tasting caught on video on some SF peeps. I just want to bring and give away Malaysian stuff to everyone who is making the effort to travel all the way from different parts of the world! Not to mention, have a whole heap of fun doing it and creating memories together!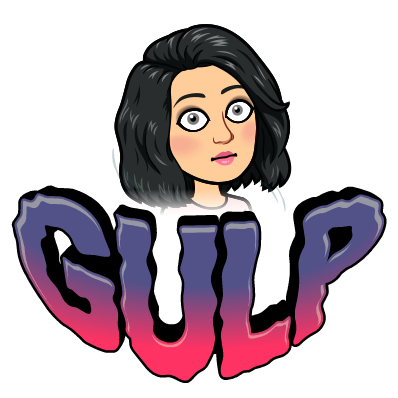 FEAR #3
Lastly, there is so many people that I want to meet and talk to that I am am so so afraid that I would become paralysed when I see the crowd! So I am going to need my girls around me @elizacheng, @littlenewthings and @kaerpediem to help push me out and dare me to do stuff! One of them being, to talk to people about the @steemitmamas community and hopefully garner more support and even more Mamas to join us. Hopefully, I can also make a good impression about our community with other male Steemians who would then encourage their wives to join us! So if you have wife on Steemit who is not part of our little community, we look forward to welcoming her!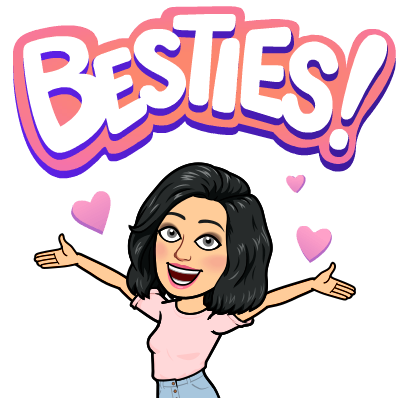 I am so so glad that I am not going alone!
So that wraps up a few of my FEARS with just 5 days away from Steem Fest! I am a mix of excitement, anxiety, frenzy and anticipating all that is to come!
SEE YOU IN BANGKOK!
Xoxo,
Khim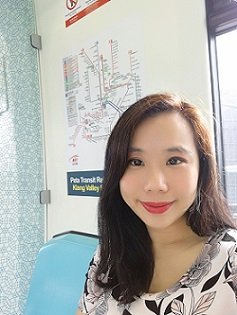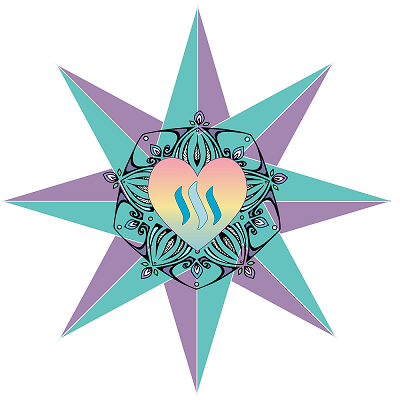 ---
Posted via Marlians.com