We arrived Bangkok on Sunday afternoon and as this is our first time in Asia we decided to start our adpatation slowly.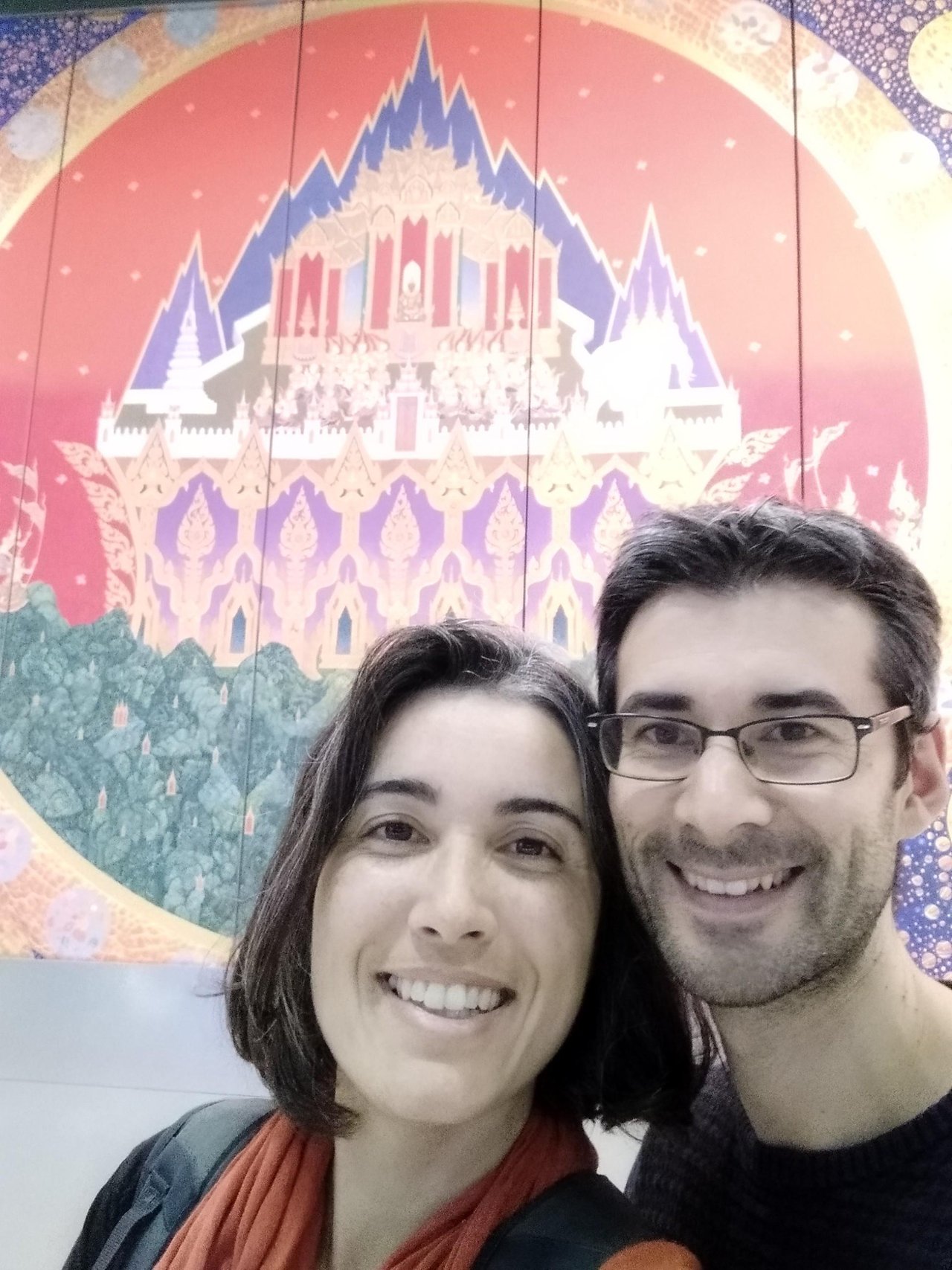 It is really different from my confort zone...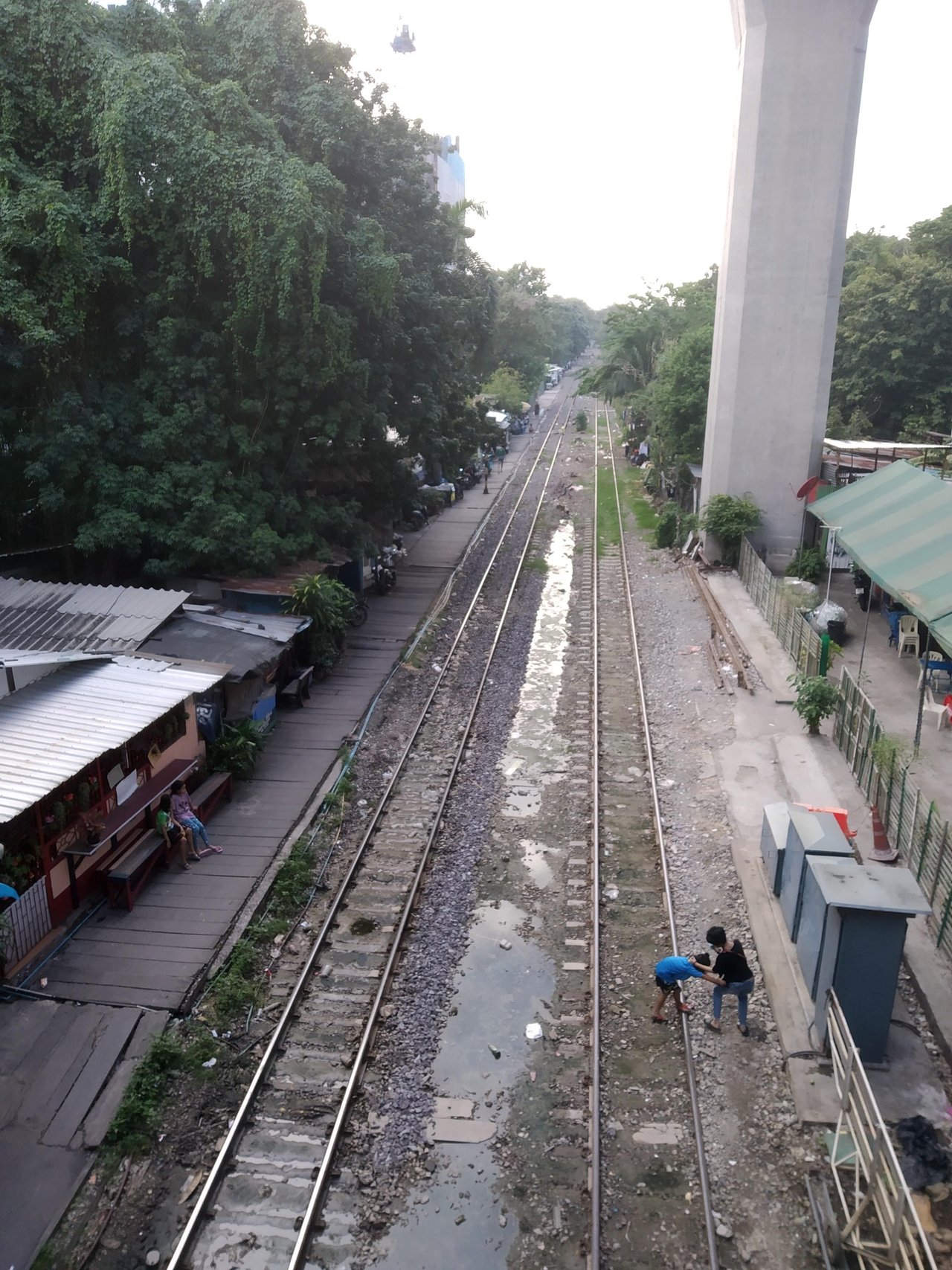 Even our 7 Luck room view was far from what I would like. But it is Bangkok, one of the biggest croweded cities!!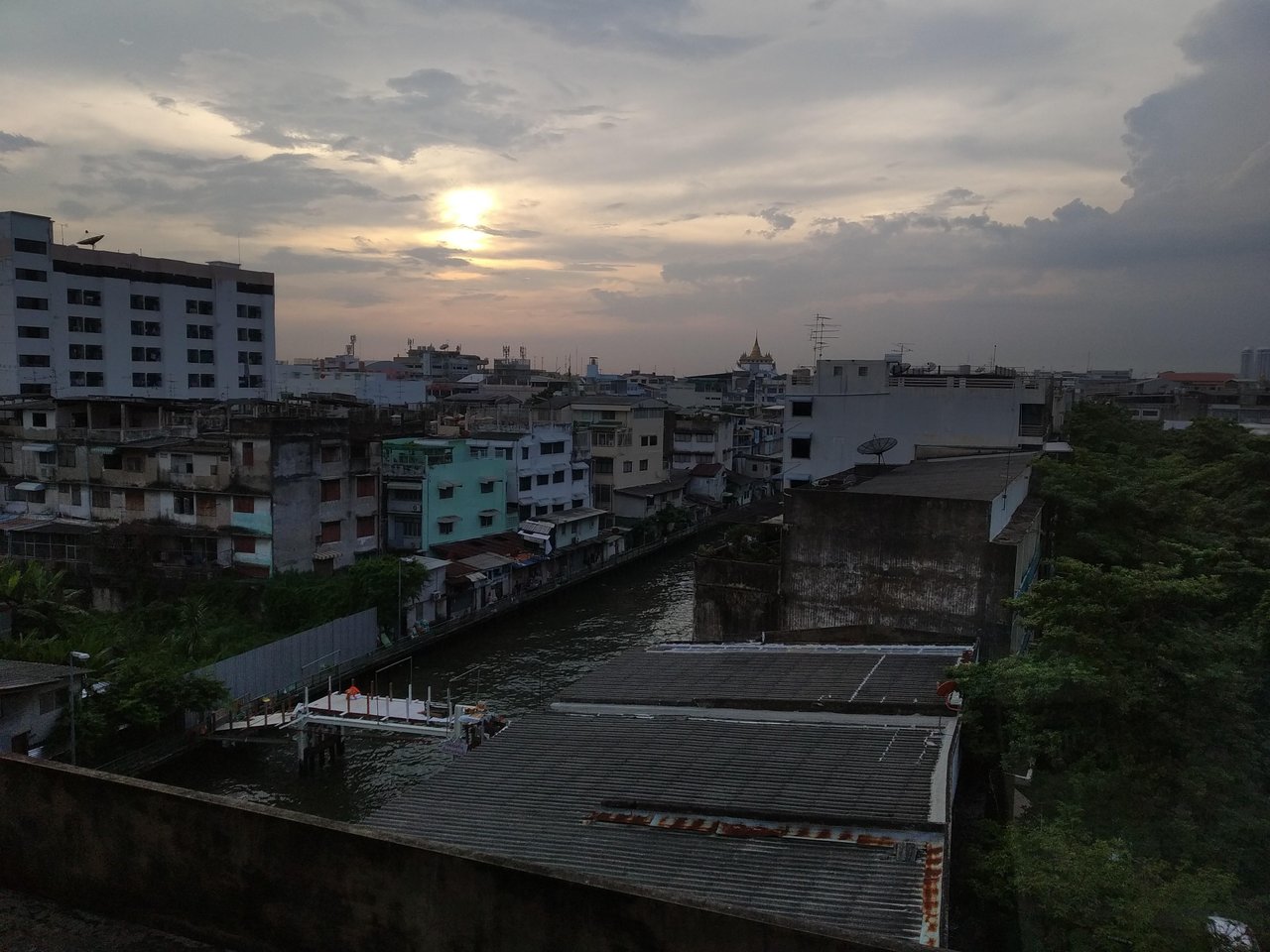 Starting slowly by getting to know the streets and have the street food experience
For a start we decided that we should walk as much as possible and try street food!! The first day/night we kept close to our hotel, and picked food from one of those street vendors.
Crispy pork and rice soup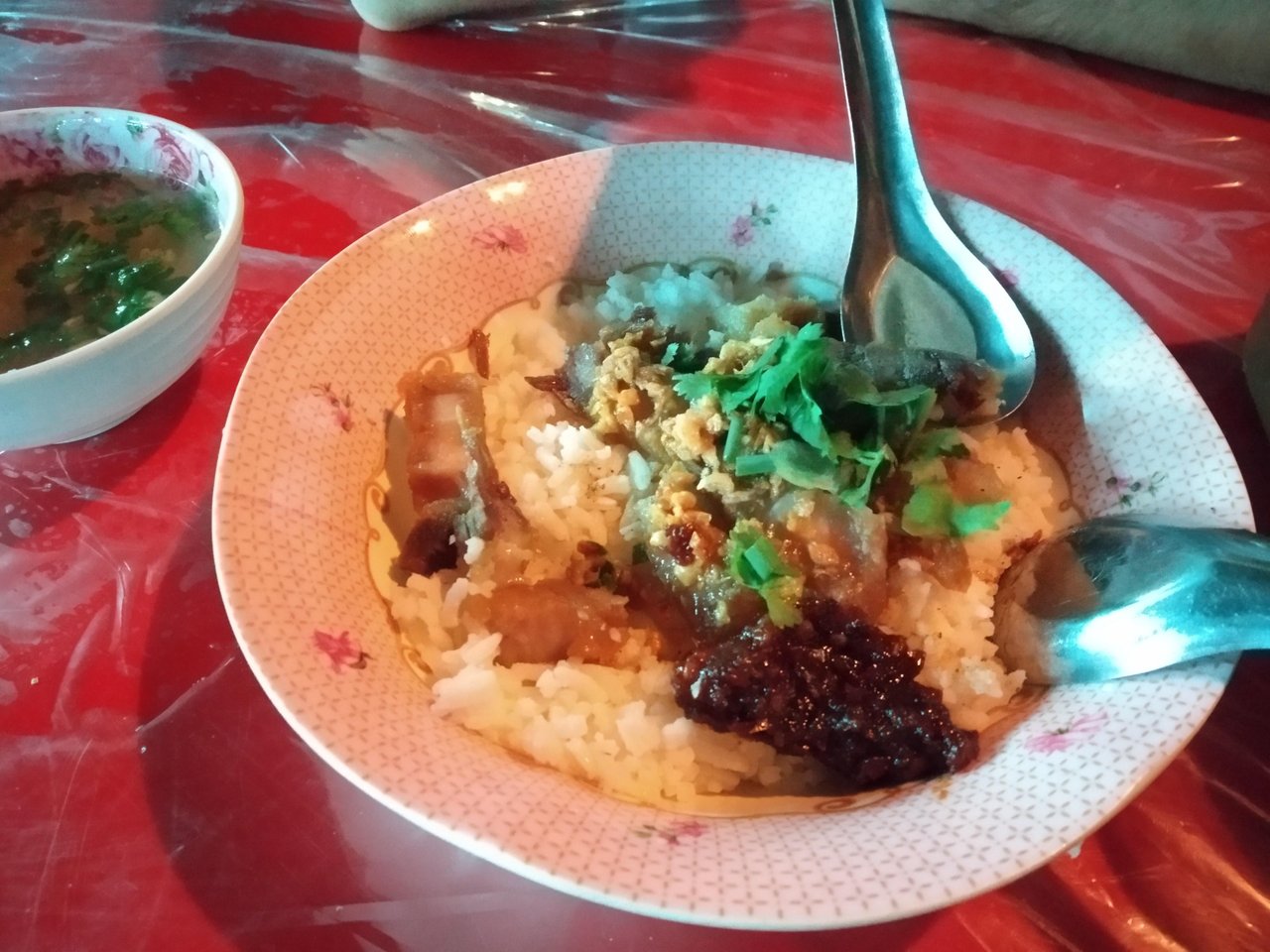 Fruit market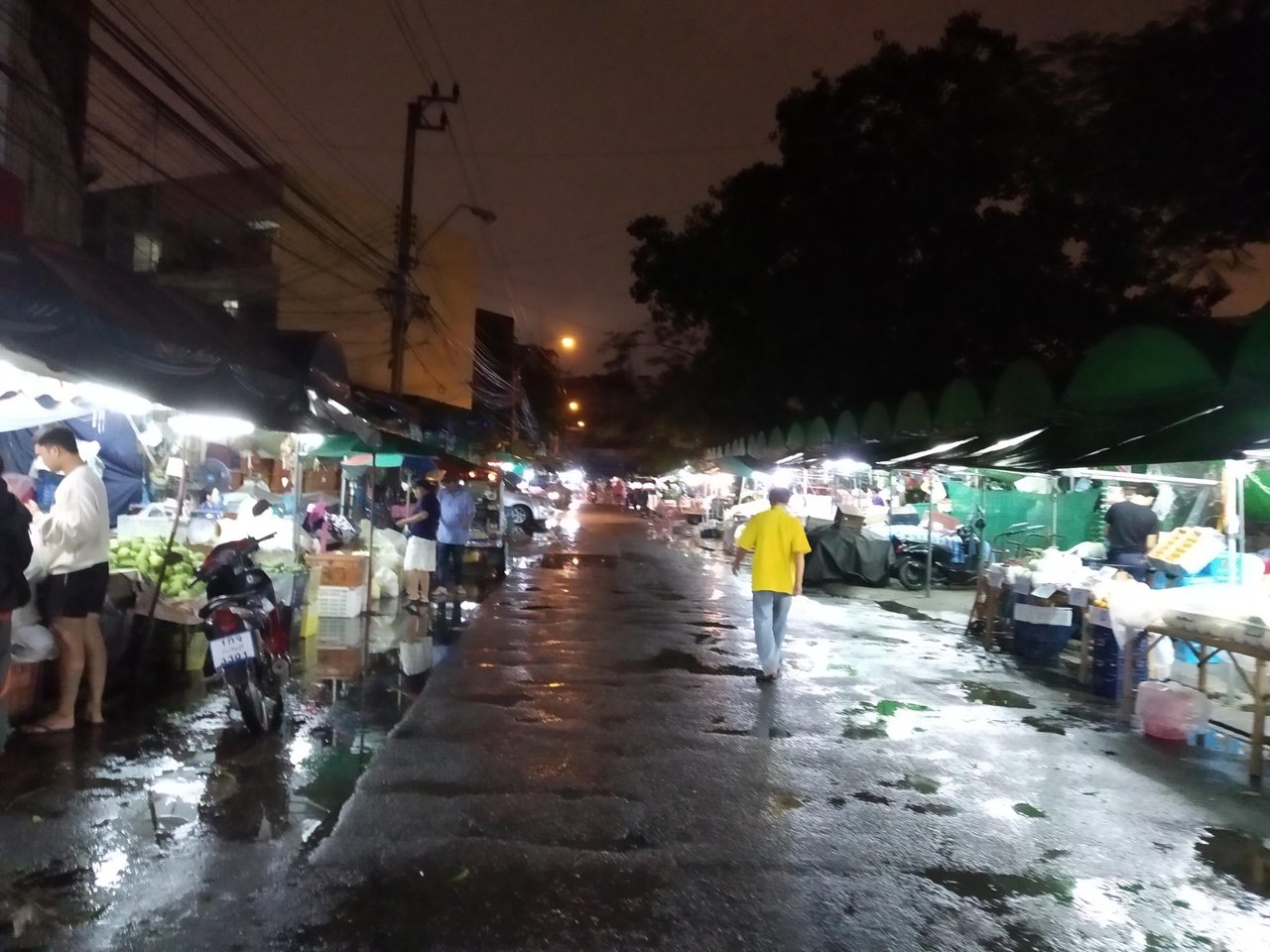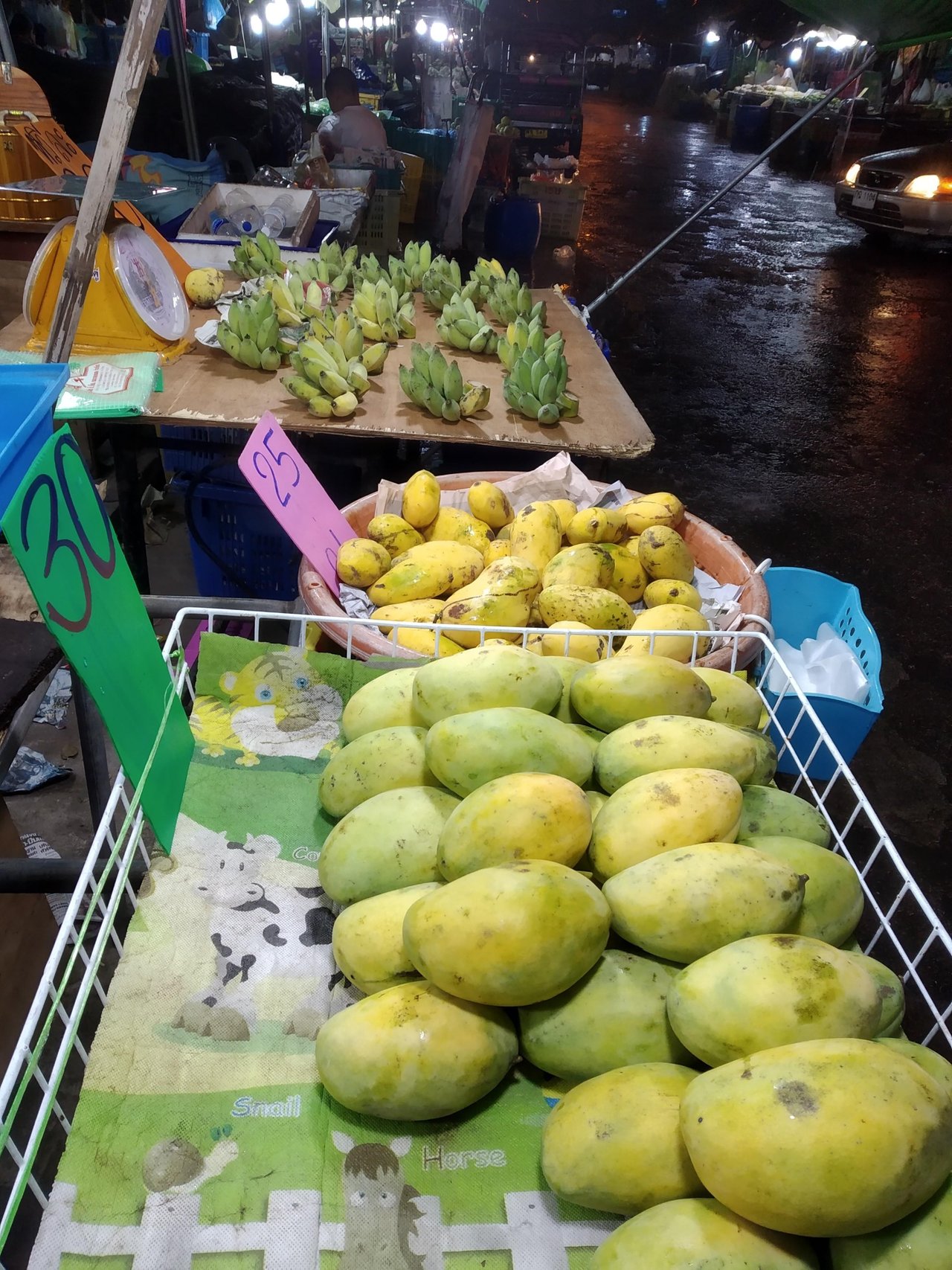 Than the rain begun..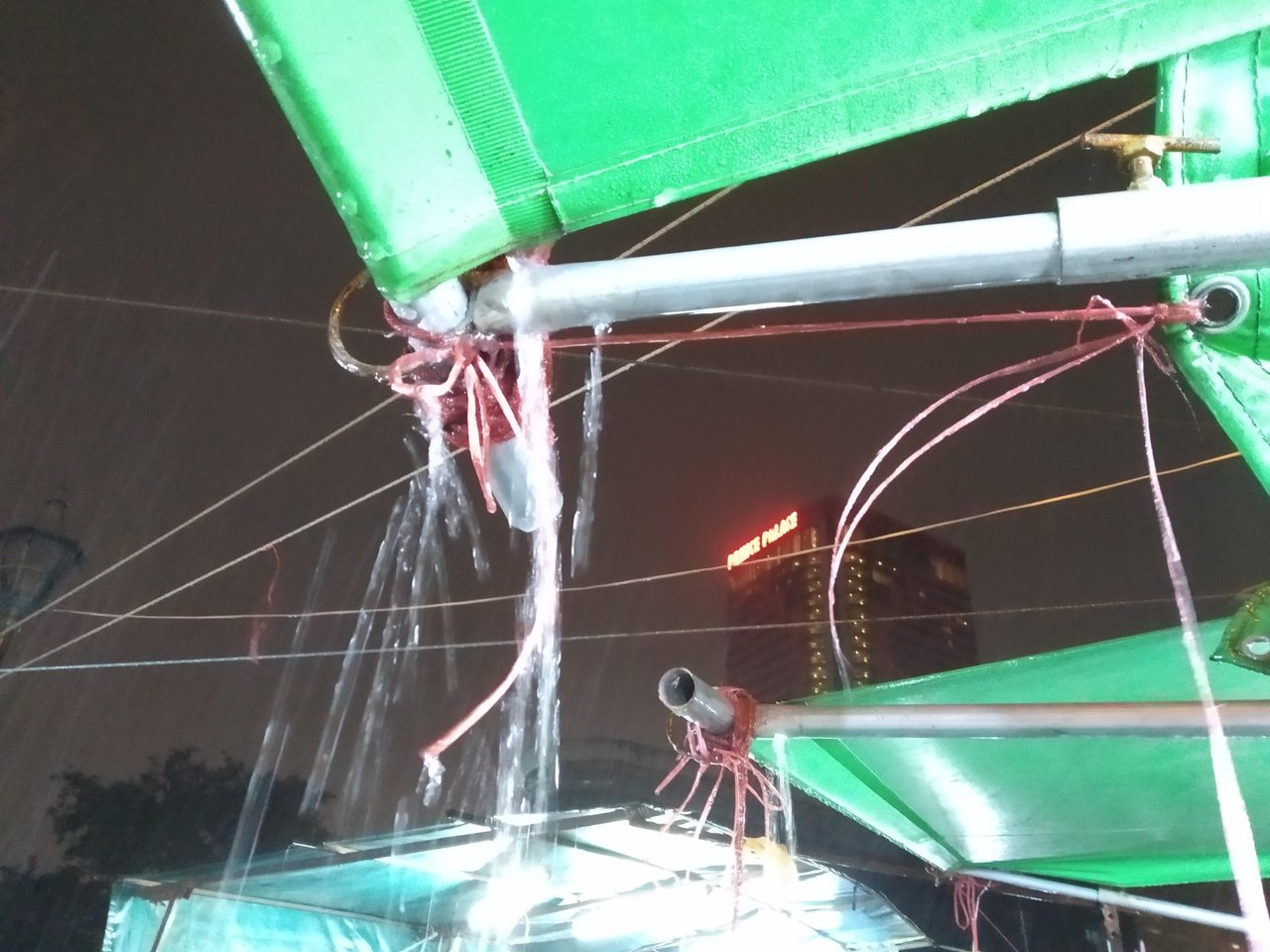 We got stuck at the market!! Fortunately one of the vendors appeared with these Thai style rain coats and we return to our hotel less soaked :)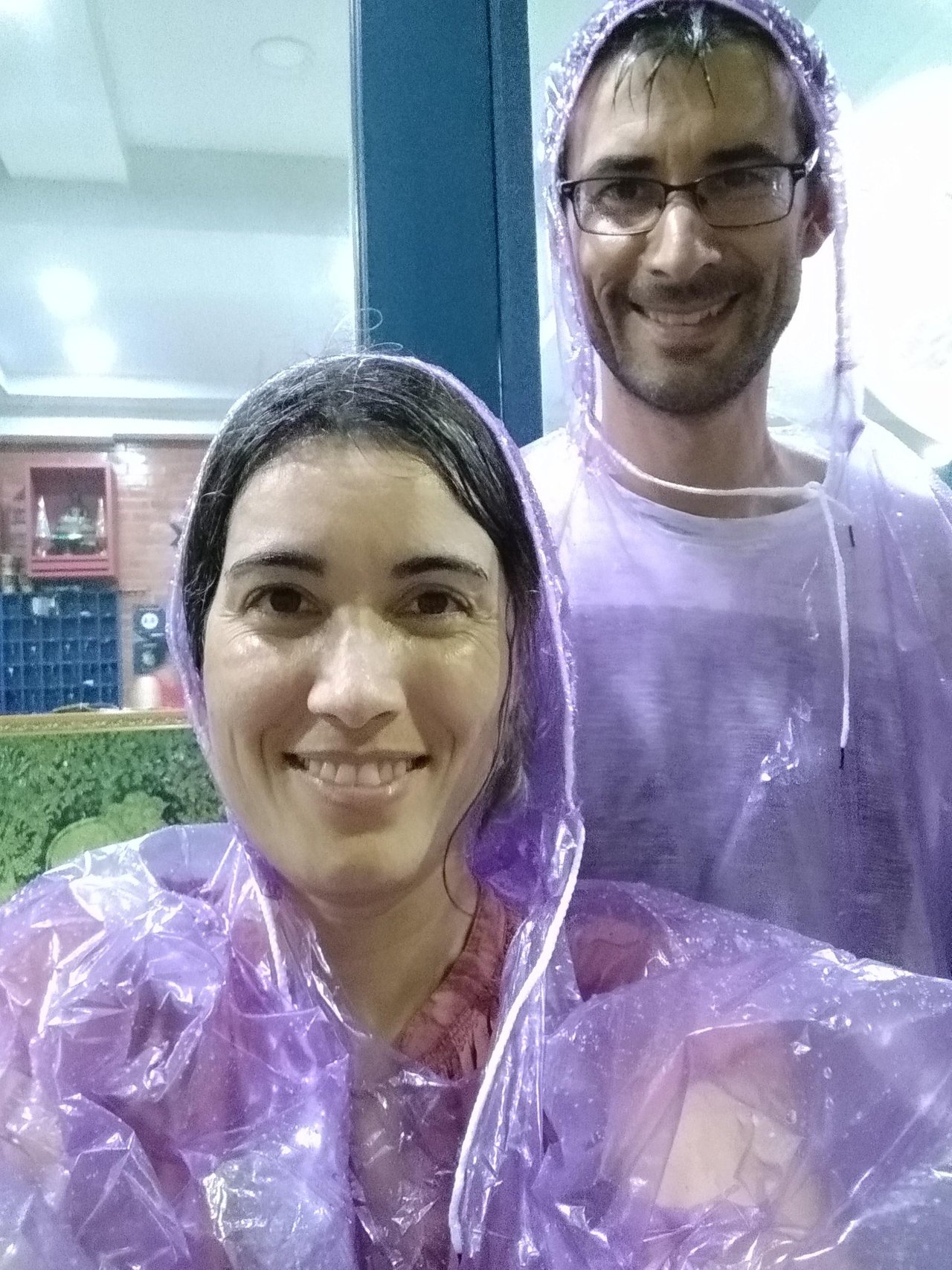 So far so good!!
We soon felt people were friendly and we could walk safely on the streets!
We went next to the river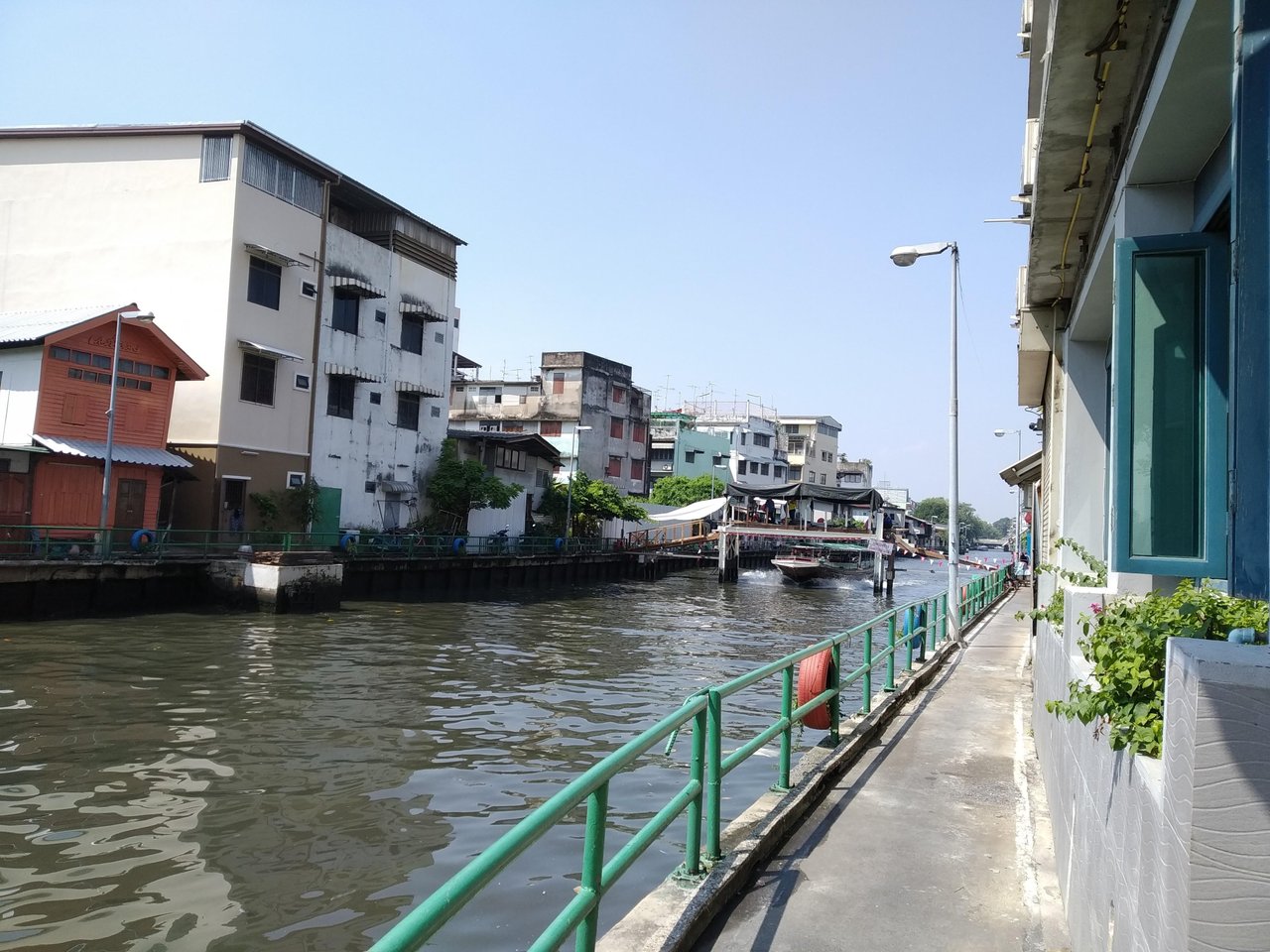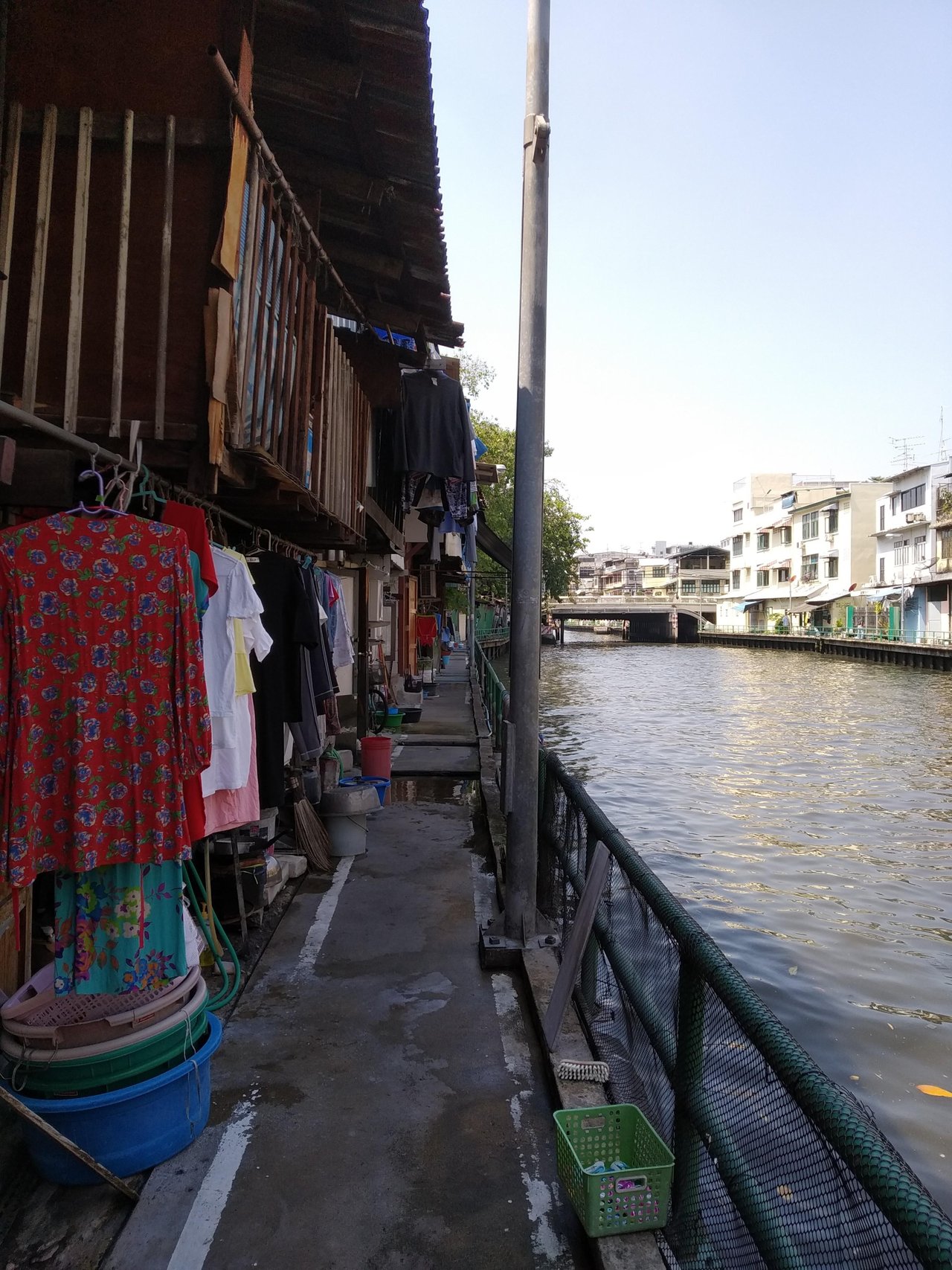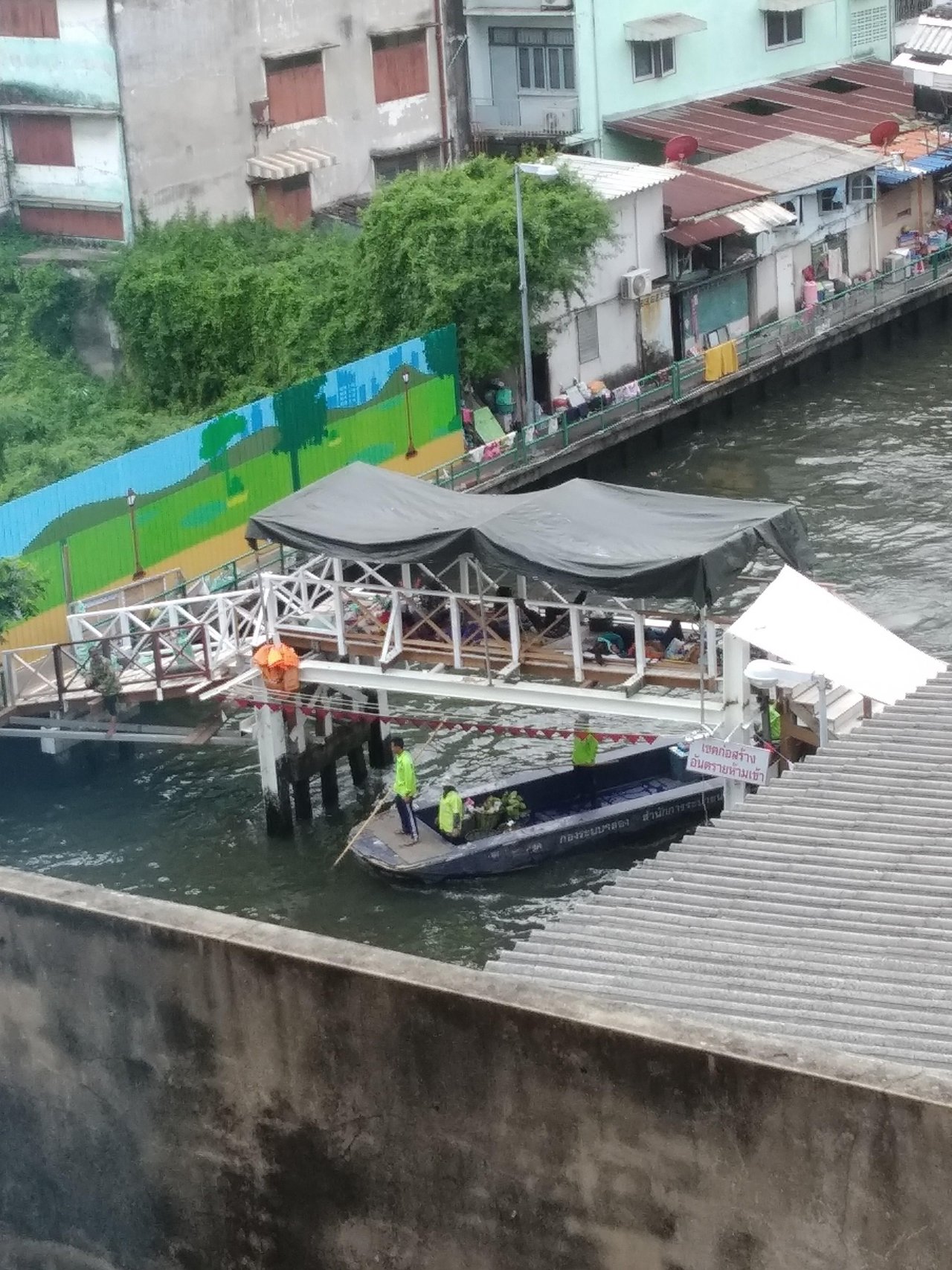 Also on main streets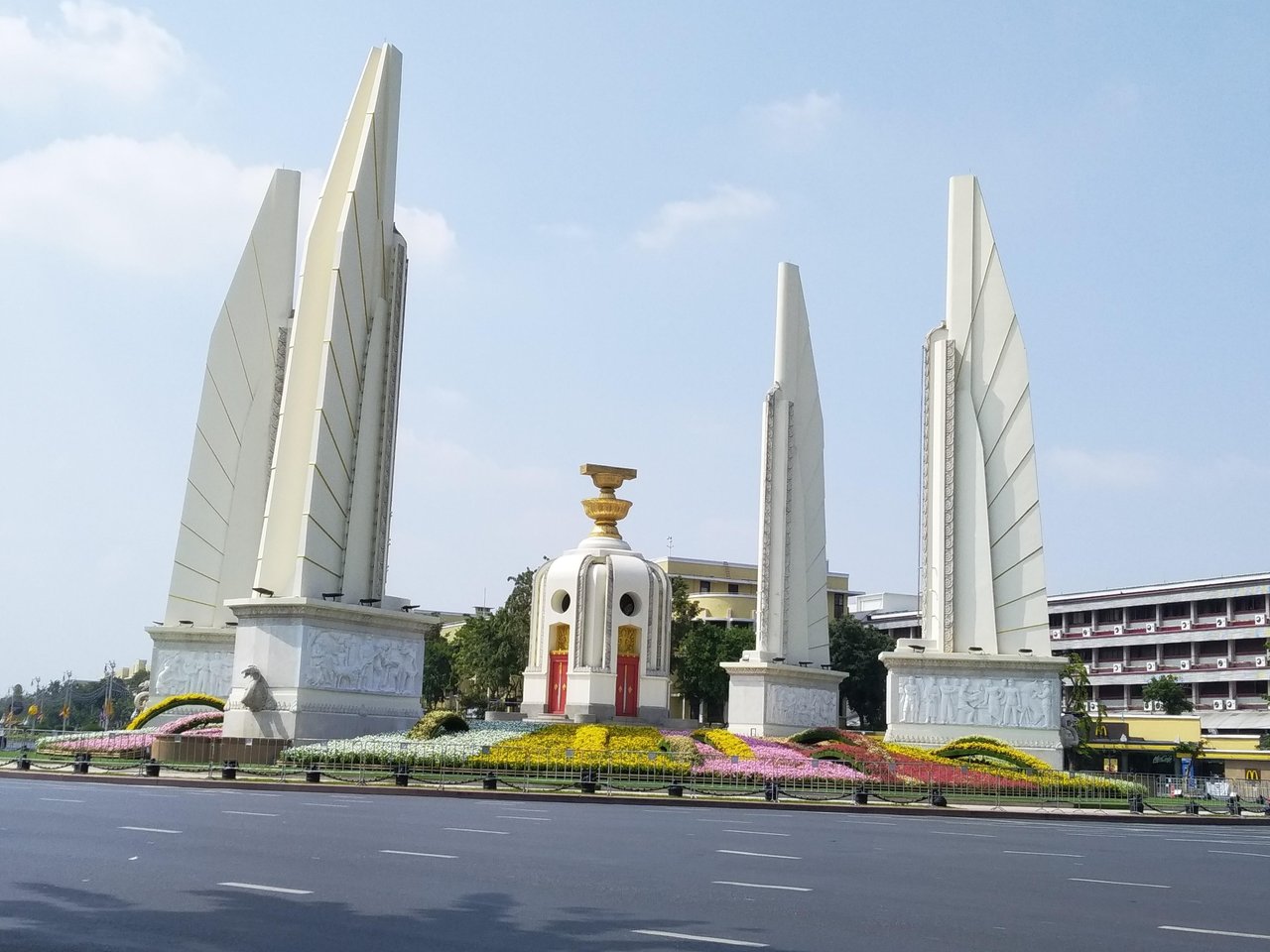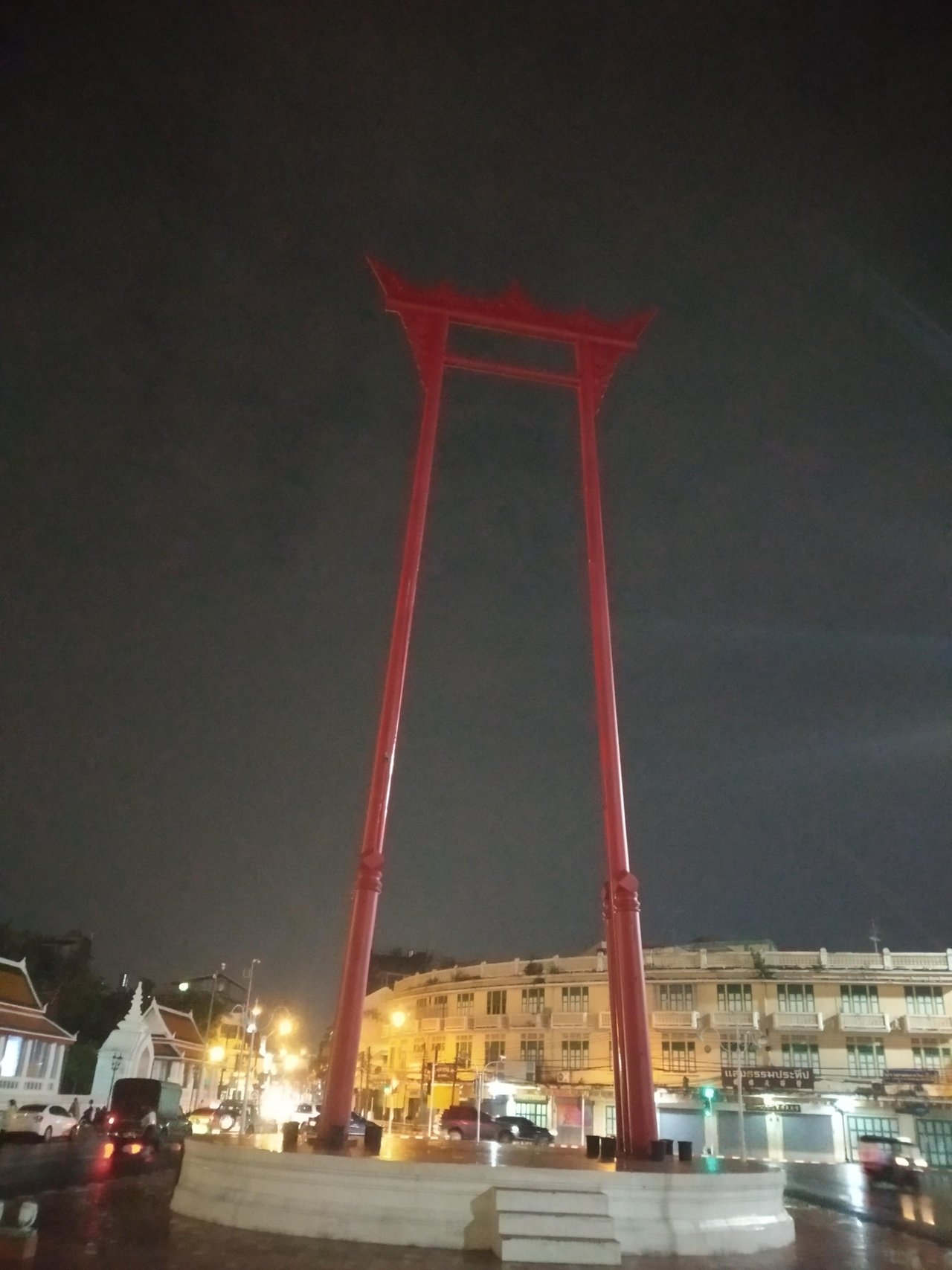 The Giant swing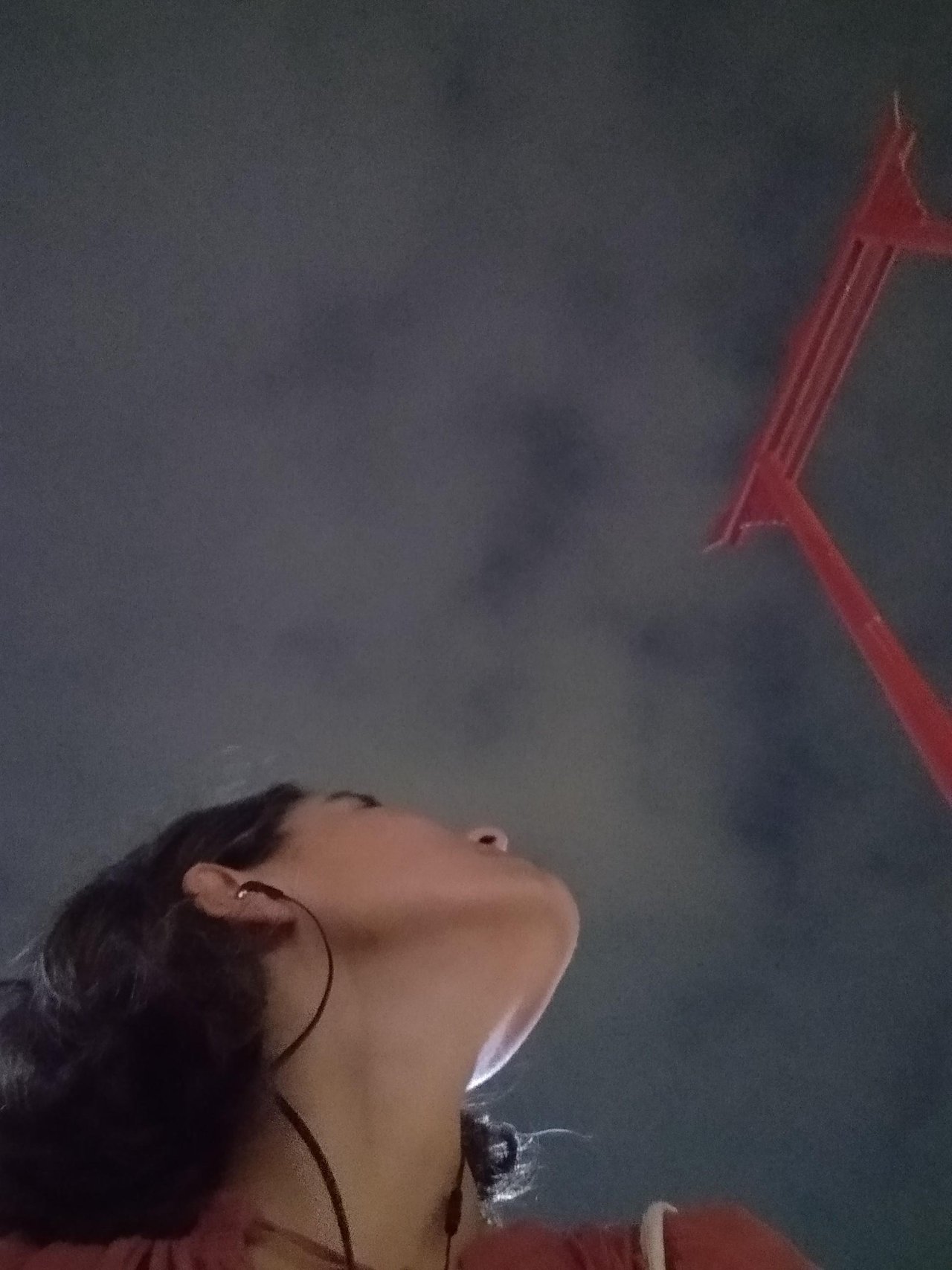 Not so large streets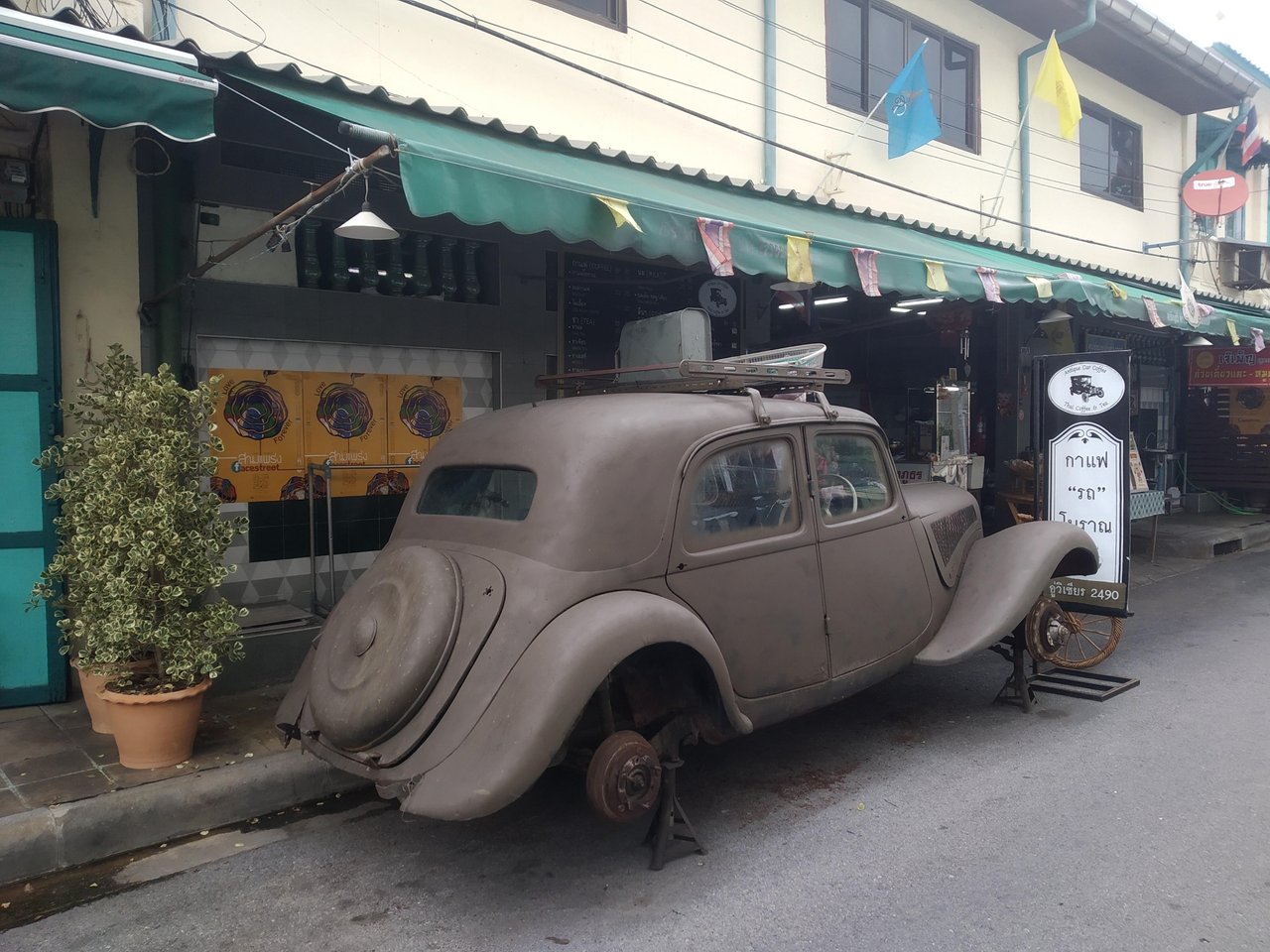 We also had a grab driver that bought us sweet pineaple from a street vendor :)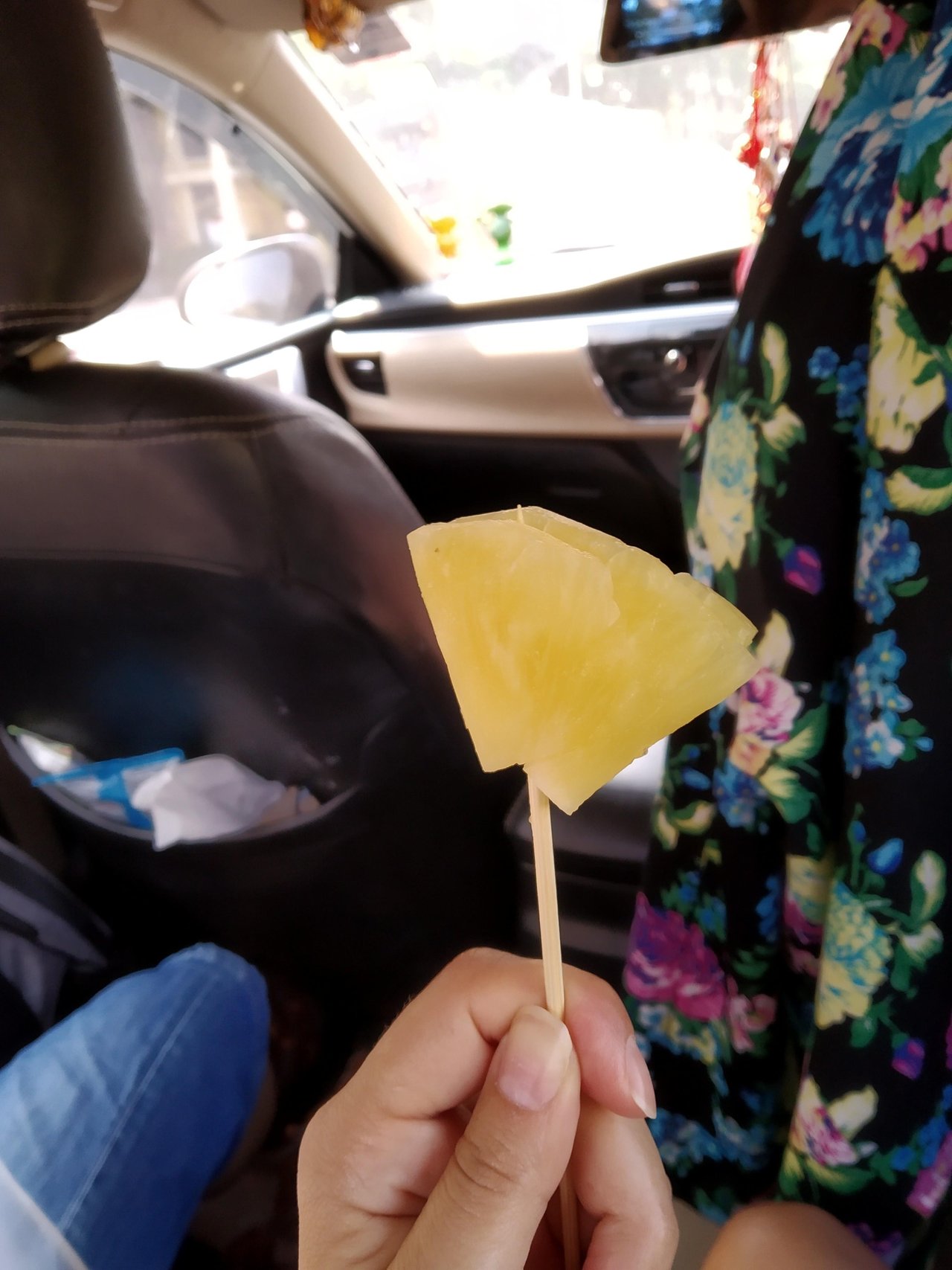 But we also had other amazing and sweet fruits on the street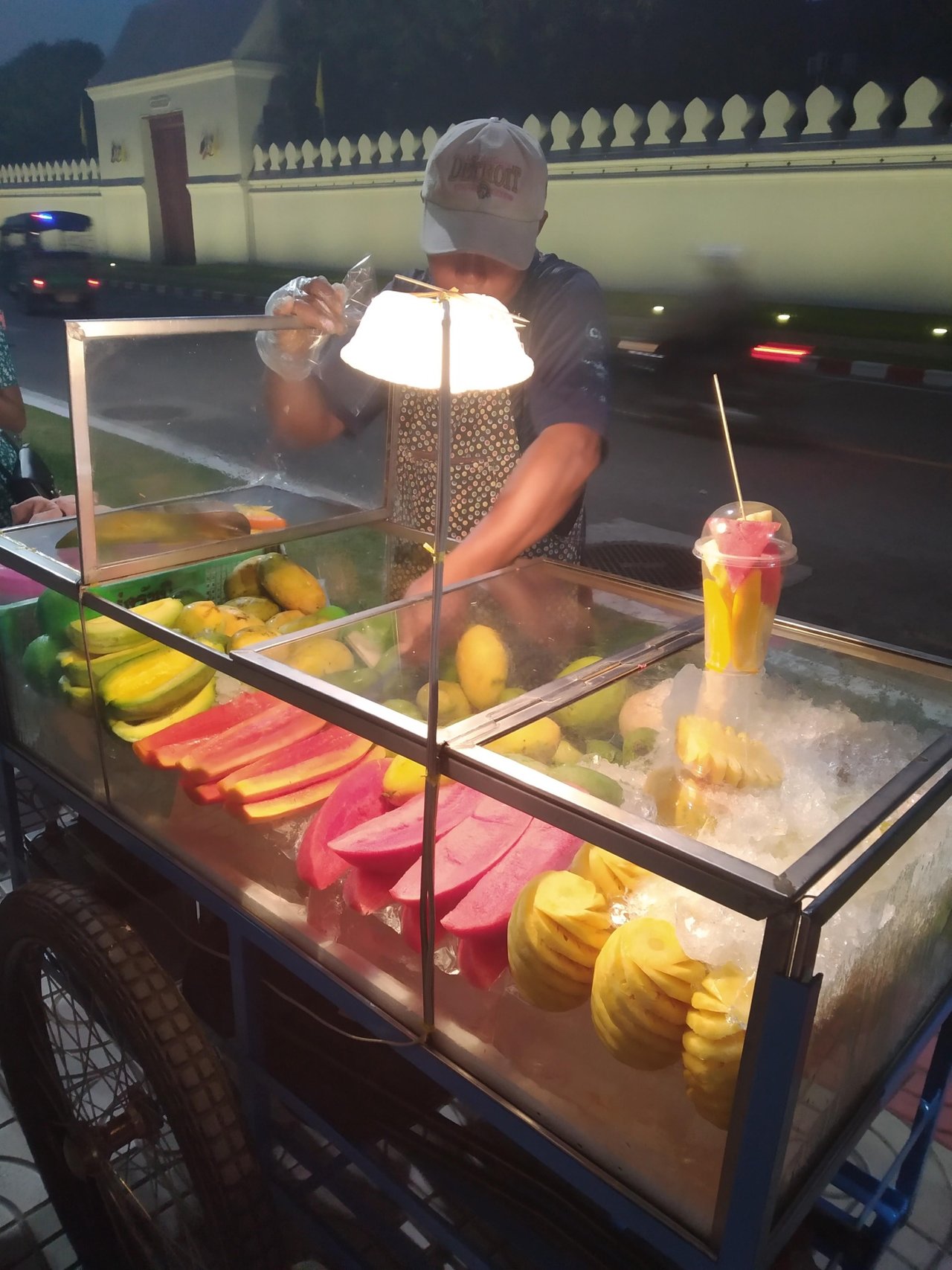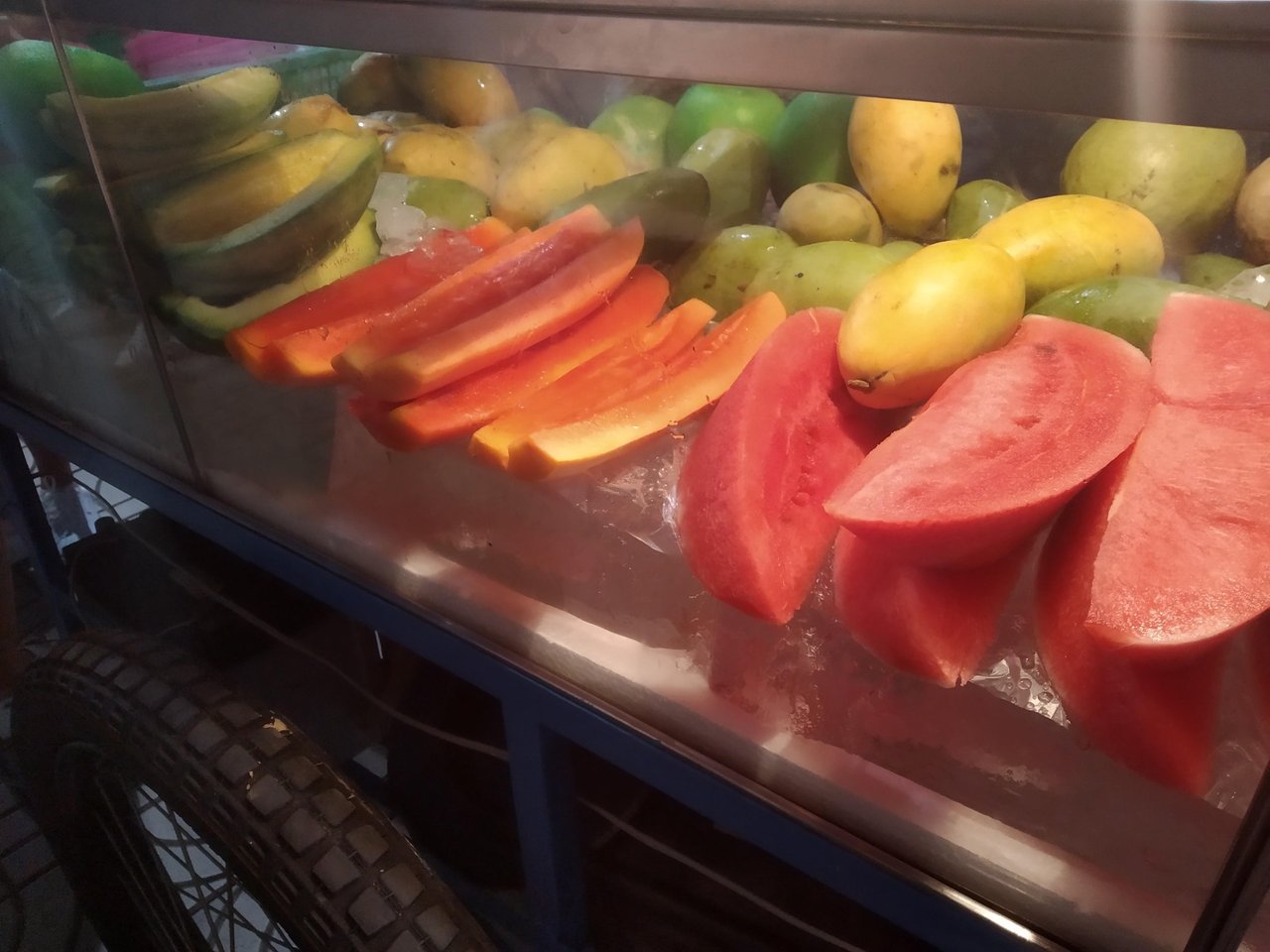 As far as I seen, people in Thailand don't need to cook at home, it's possible to buy food at any time of the day:)
On markets or simply on the street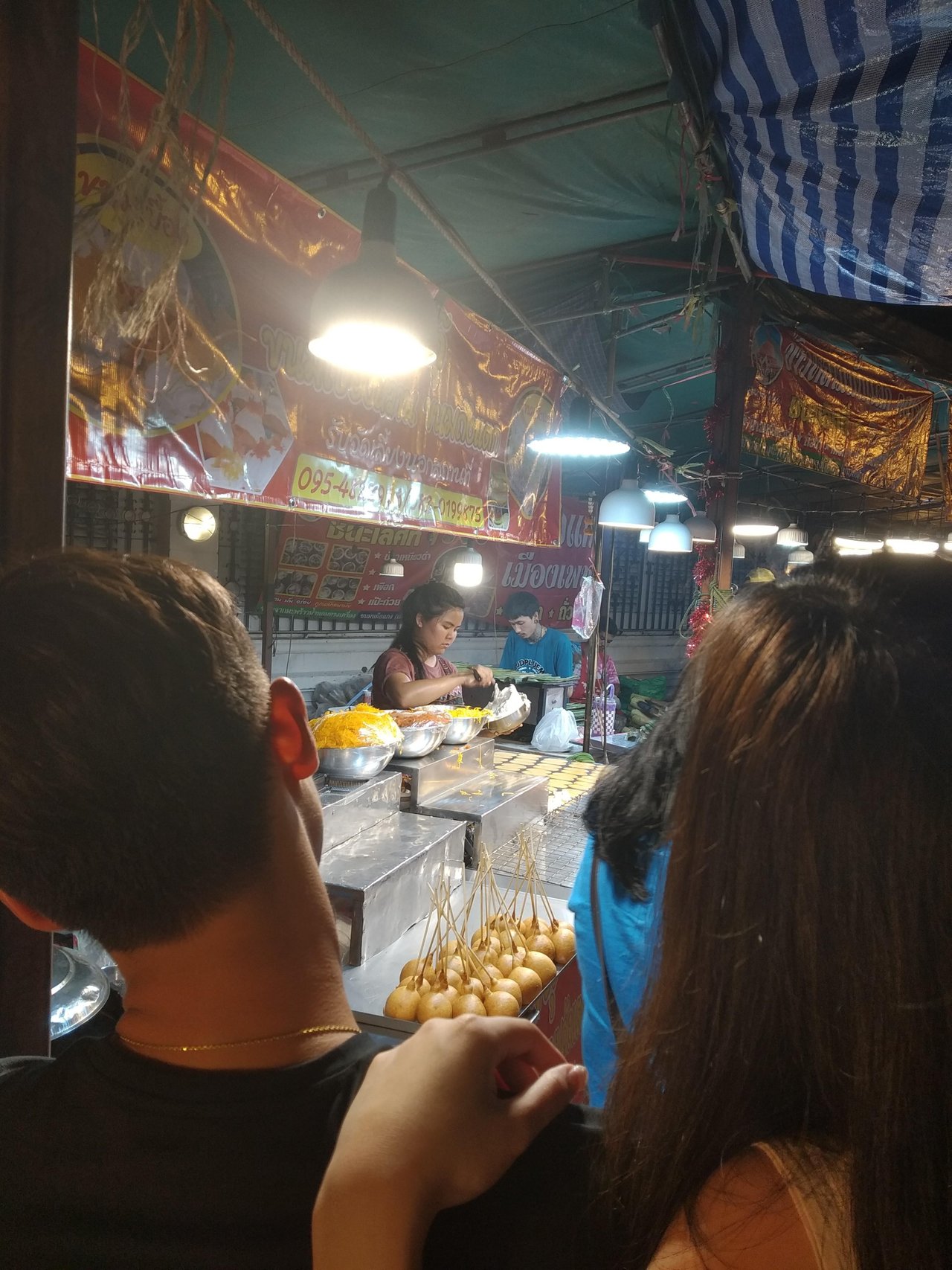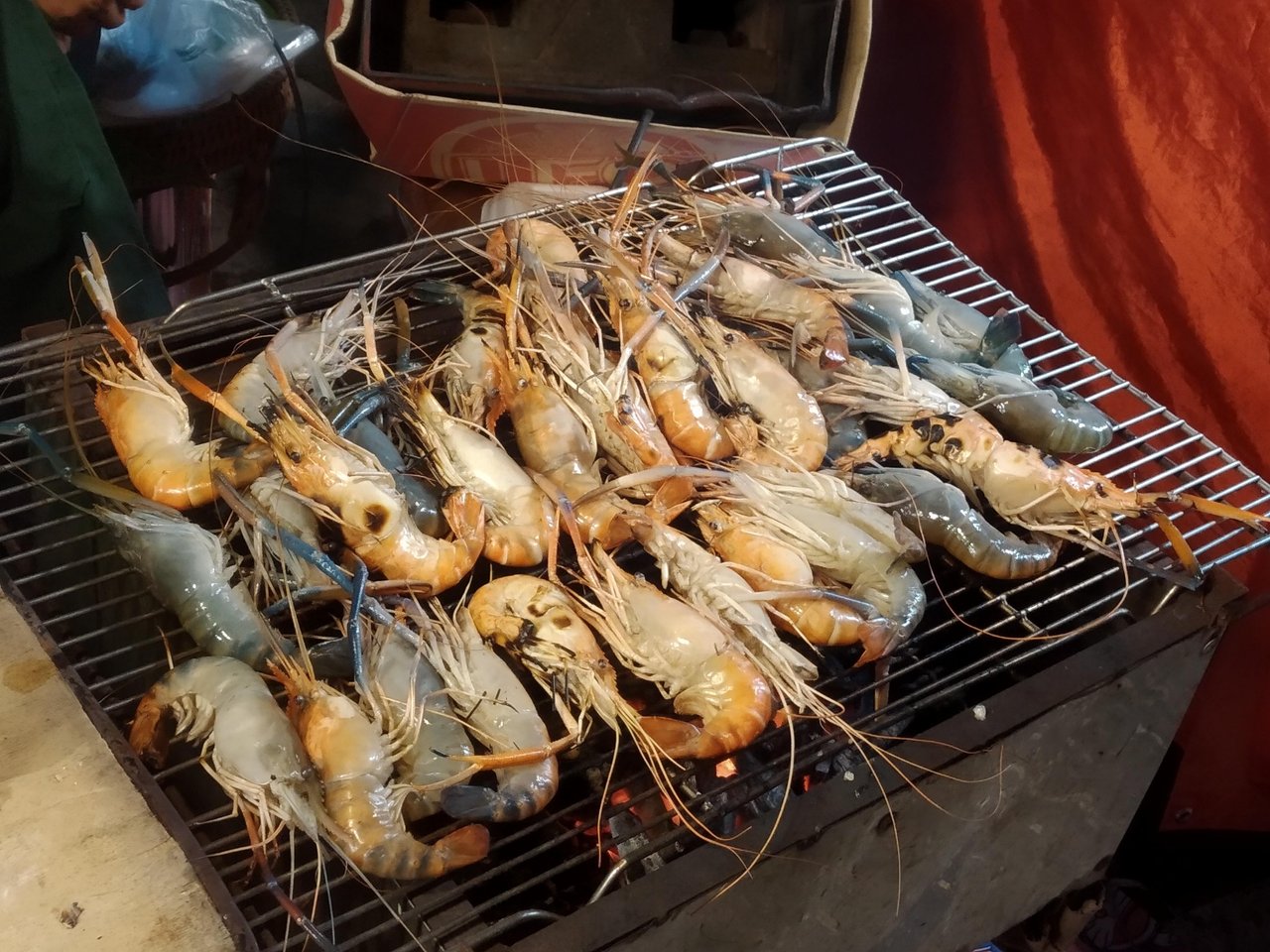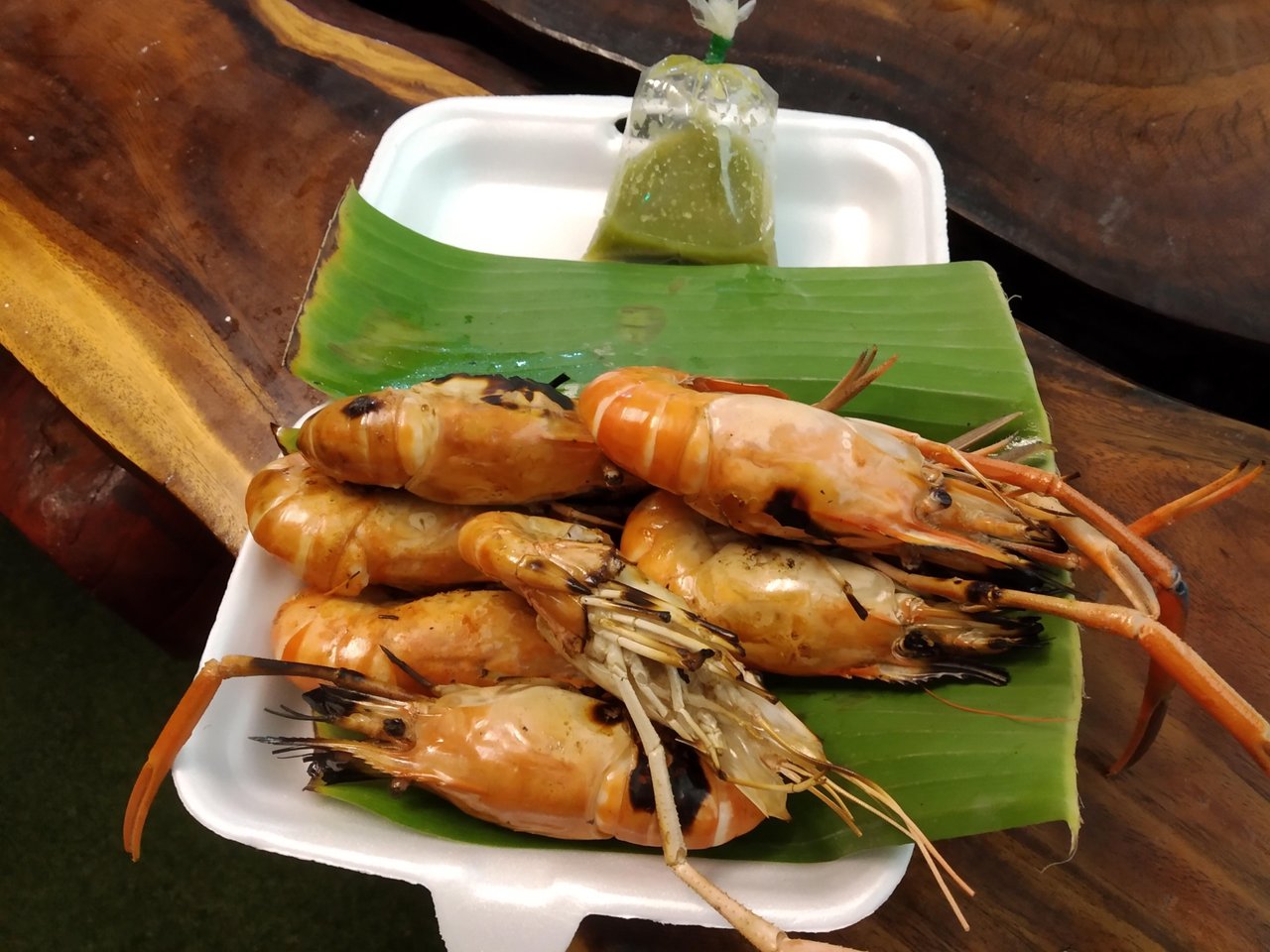 Grilled chicken...delicious!!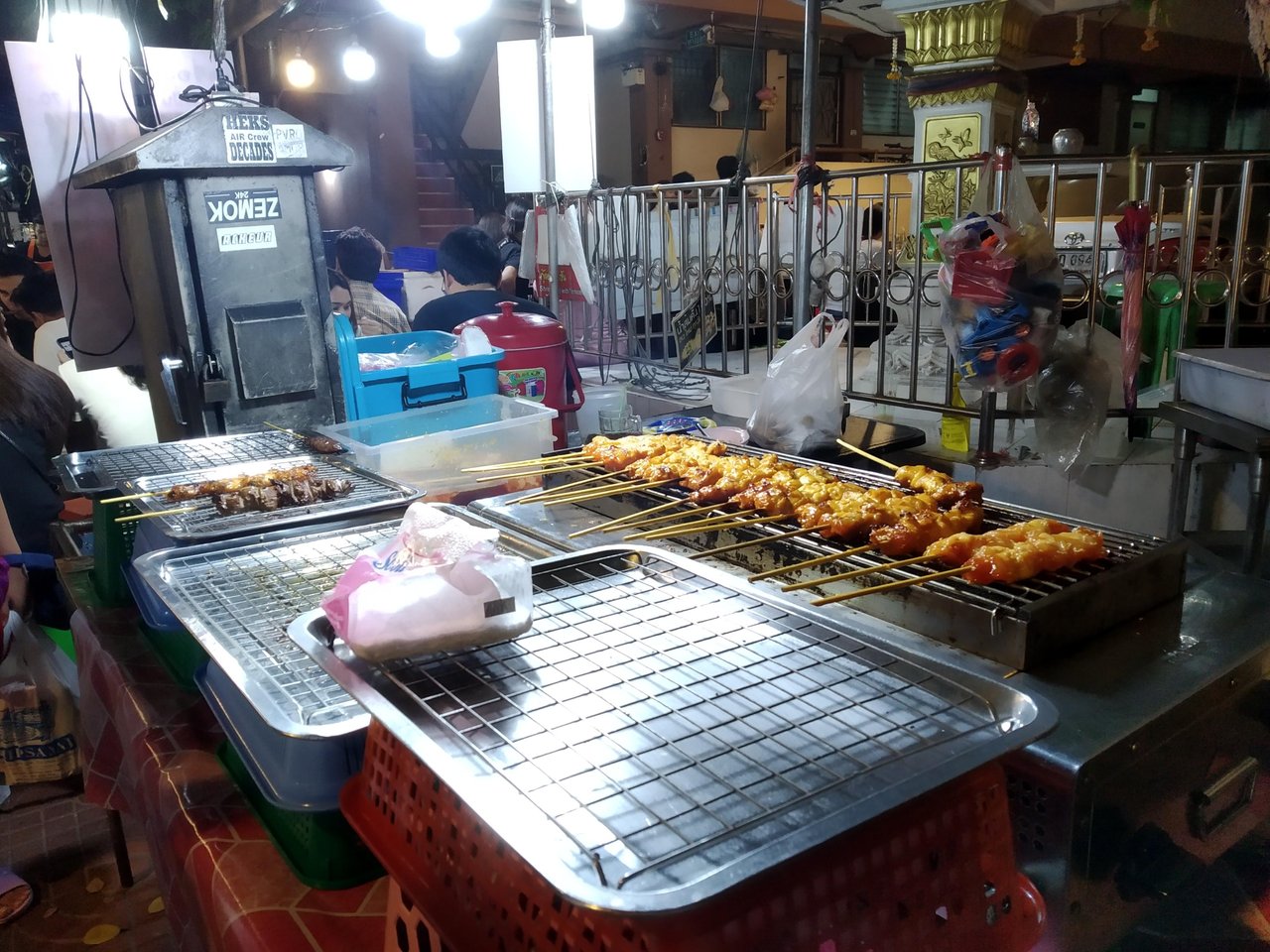 Pad Thai - veggie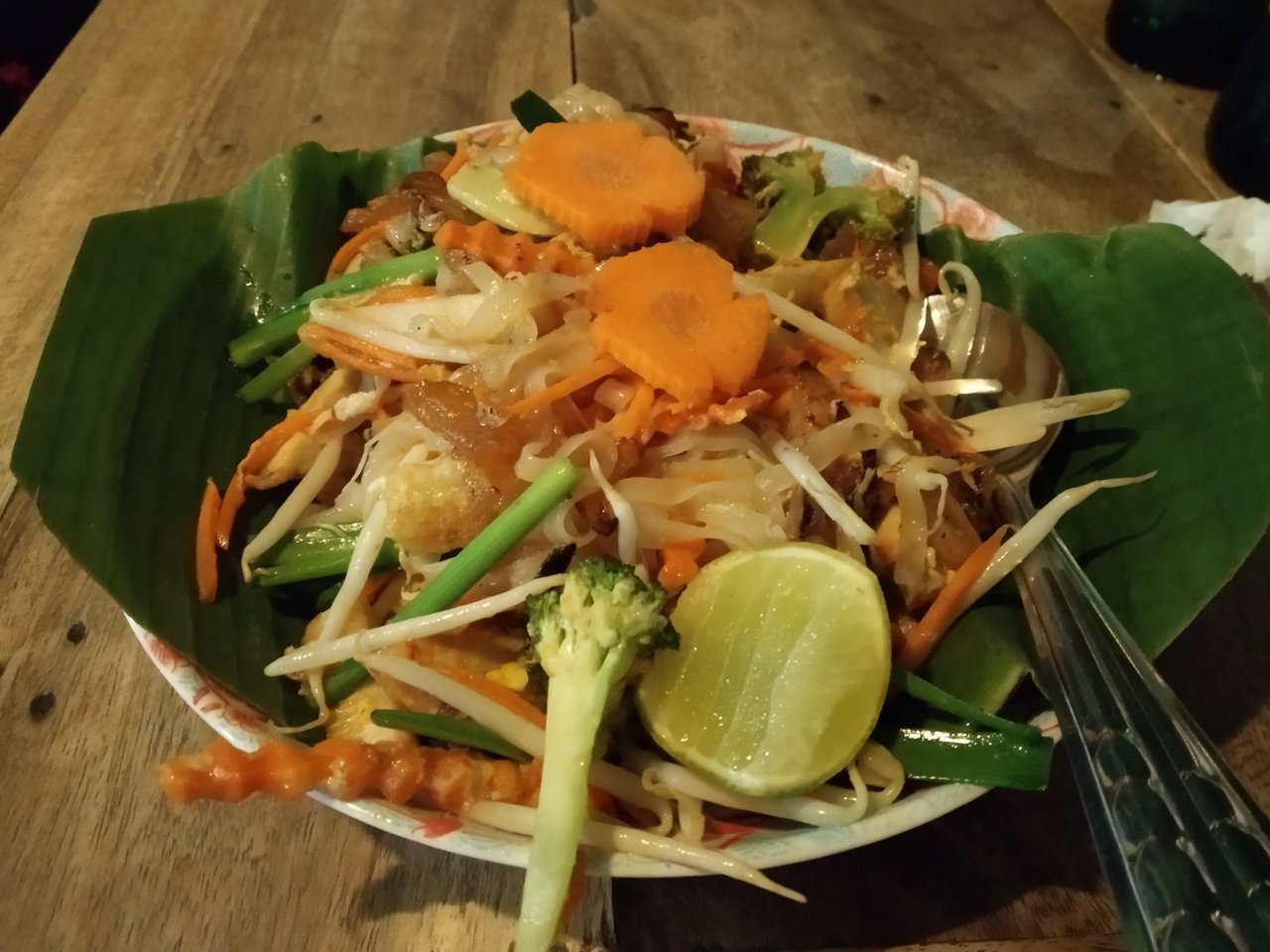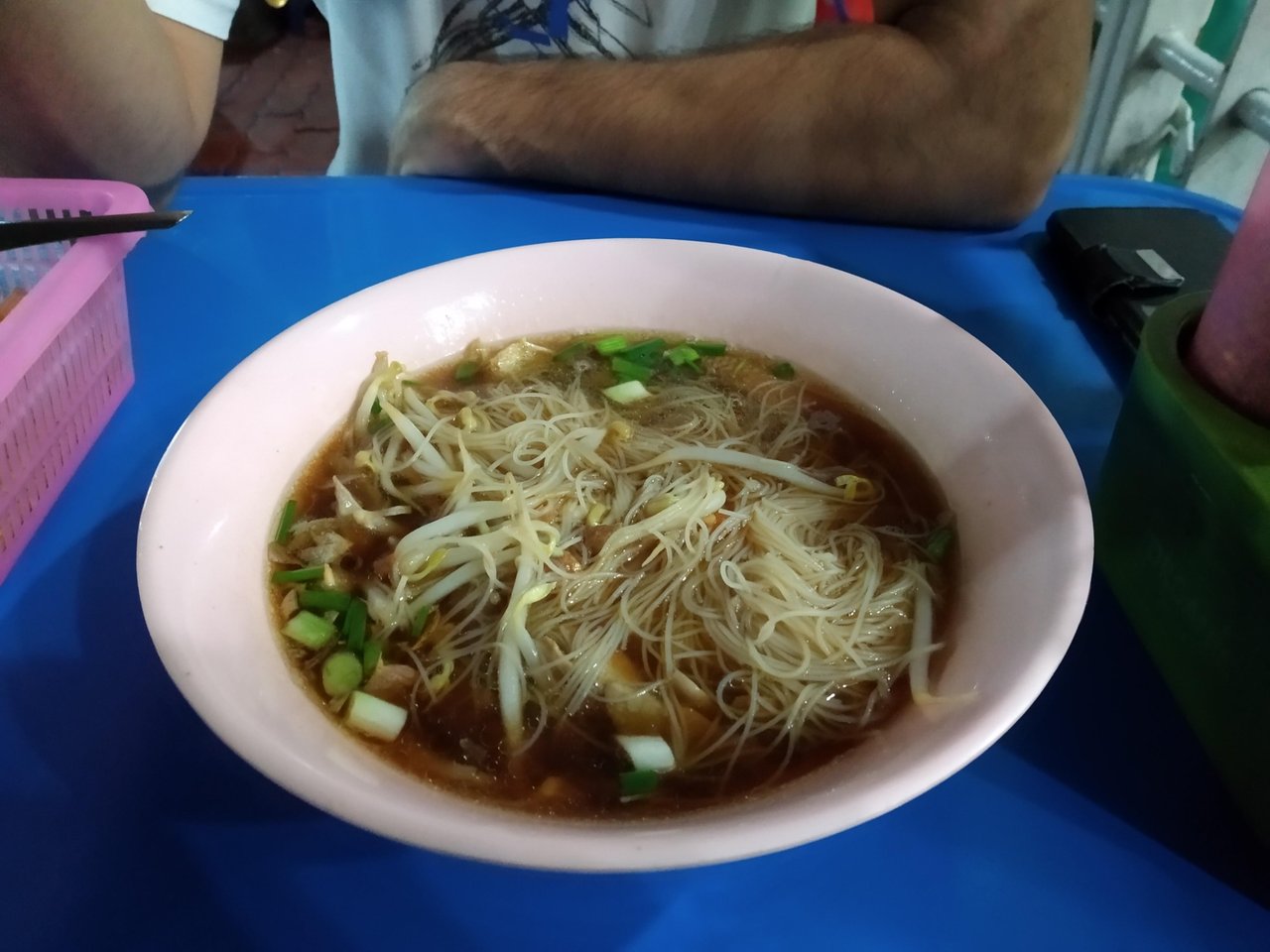 Desserts!? We had them too!!
A crispy cookie with white cream and coconut or egg as top cover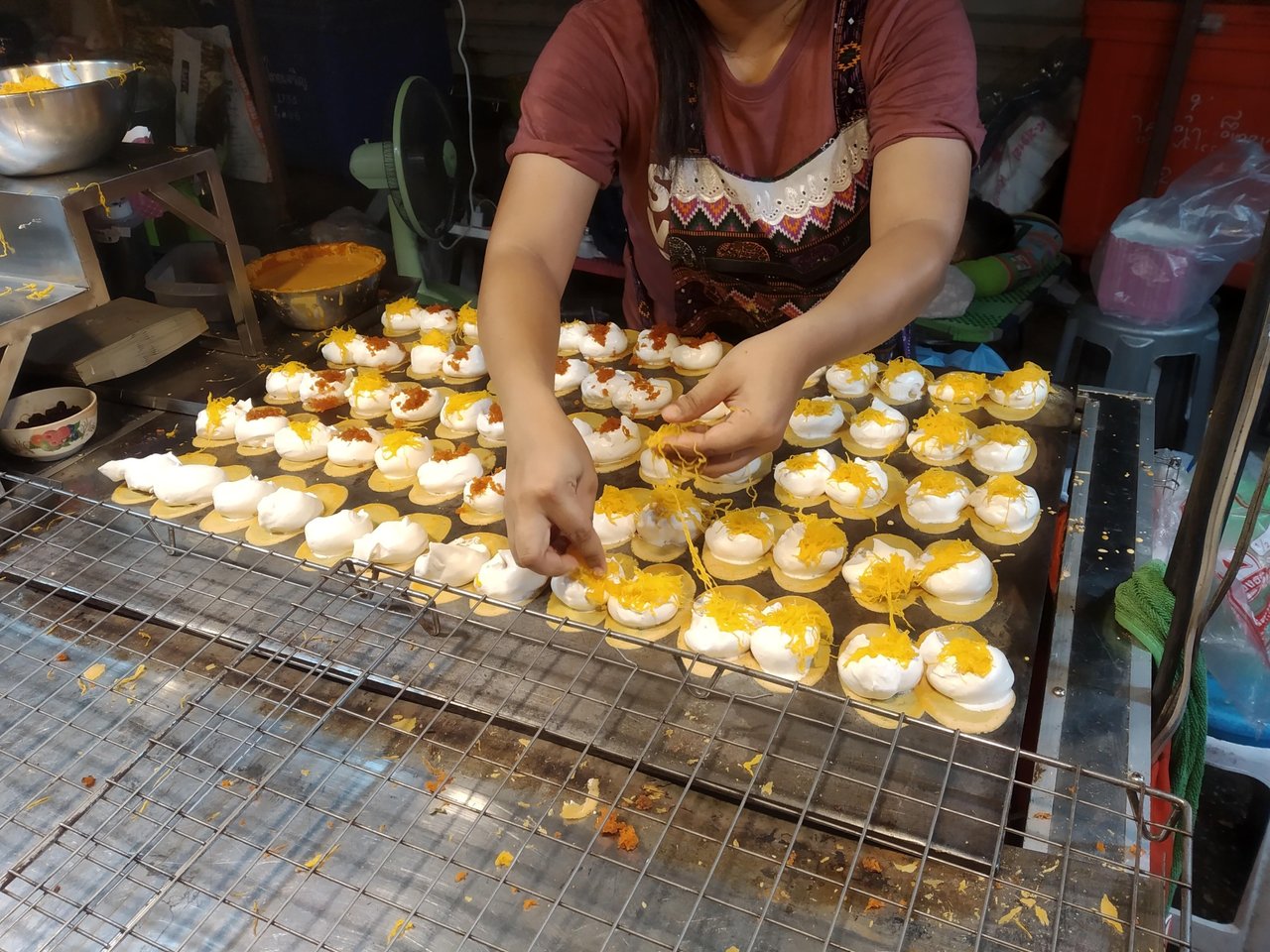 But the best so far....
Sticky rice with mango!!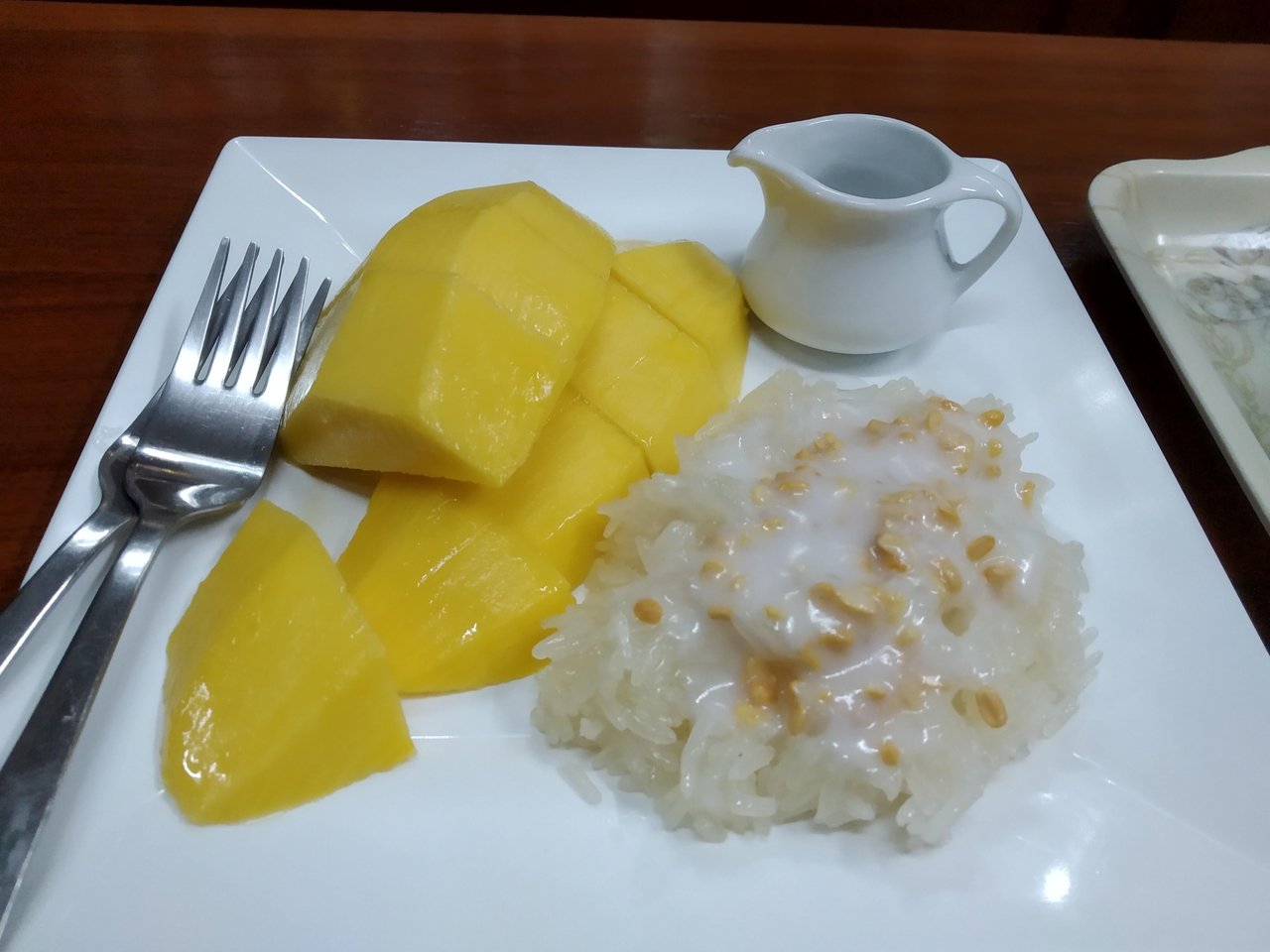 Well, this post is getting too difficult to edit on my mobile. It resumes the first part of our experience @ Thailand which is being great!!
Stay tuned for temples at Before SteemFest4 - Part 2/2: Bangkok temples