In one week I'll be heading to Thailand and "fears" are starting to increase at a faster pace!! Or should I say concerns!?
I could mention a vast list of them, but I must focus only on those directly related to SteemFest and Thailand.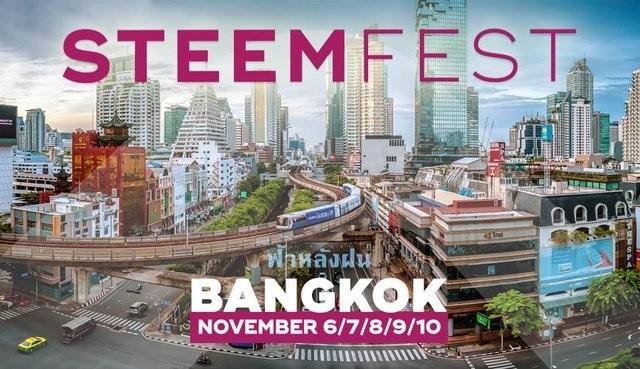 Thanks @anomadsoul for coming up with this question. It is pretty valid and hopefully it will help to face them:)
My top "fears/ concerns" list:
1 - Freaking out in crowded places
Bangkok is such a large city that I fear to start freaking out to be in crowded places or transports. I never wanted to travel to Bangkok before due to this "little" problem, now I'll have to face it due to a bigger cause, SteemFest!!
2 - What are you saying!?
Well, hopefully I will be able to manage everything in English, but if in some specific situation, Thai people don't understand me!? How patient will I be to try to communicate with gestures!? I hope I can manage it while using a big smile :D
3 - SteemFest4 and how I will handle it
I'm not a newbie in Steem Fests, but sometimes I have difficulties in starting conversations and I get a bit anxious with that. Gladly this year I know a few more steemians than on previous years and I'll have the chance to spend more time with them. Let's see how it goes for me. I remember last year I got pretty tired or should I say nostalgic on the last day/ night!? This year I will head to the beach, I believe I'll more than optimistic by that time :)
4 - Snakes!!
Snakes scare me, even in Portugal where there are few poison snakes :) Now...when in Koh Chang if I can convince someone to go with me in a jungle trek and if we find a snake during our trek... I will probably start running and freaking out! Arghh!! Worse than that is to find snakes in Bangkok!? At least recently a "four-metre king cobra wrestled from sewer in Thailand. This is actually my biggest fear, as irrational as it get!
Arghh!!!
5 - Food poison, mosquito bites, weather
I'm anxious to try local Thai food, and use my summer clothes again!! Although I can't ignore some worries about getting sick while in Thailand or getting to much hot and not have means to refresh myself (as I won't stay in Prince Palace, we won't have access to a swimming pool. I won't have time to get sick, I'll try to do my best to avoid it!
I really think these concerns will vanish away while there, obviously with the snakes exception! :D
My previous #roadtosteemfest posts: