There are many reasons why I go to SteemFest. Starting alone with the presentations that are held and getting in touch with the people behind the projects. But it's not just the conferences for which I travel to another country, but rather the adventure of the new one. At one or now at the next SteemFest 4 in Bangkok, Thailand you have the opportunity to get to know the team behind Steemit Inc. as well.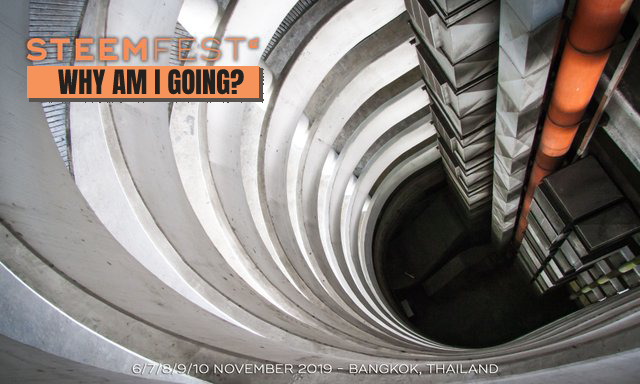 Photo by @roelandp
The interesting thing is also to get to know like-minded crypto enthusiasts, who are all on the same platform, while enjoying good food and drink. Finally to see a face behind the name you have read so often. To talk about projects and ideas is great. This is also one of the main reasons why I fly to SteemFest again.
The opportunities to see the old friends from last year again are different but not less important. If you have already made a long journey to a foreign country, it will be three times more beautiful to see them again. And if you are already in a distant unknown place, then of course you also take the sightseeing possibilities with you. Here the SteemFest team also organizes / suggests some things you can do. For me the trip to Bangkok is also a trip to a country I have never seen before. Therefore I am very happy to fly to Bangkok. Getting to know the new cultures, trying Thai food and relaxing on the islands is going to be great.
I'm really looking forward to the trip and wonder if some Steemian from Germany will come to Bangkok with me. My journey starts at the end of October from Frankfurt to Malaysia.
I hope that we will meet some German speaking Steemians in Bangkok. Last year there were at least a lot of Steemians! :) I currently know of 2 more Steemians who were there last year and are also there this year, who are German speaking :)
Until then
Many greetings
louis88