It doesn't seem that long ago when I was writing my last 'Fears' post, just a year ago. Time doesn't half pass us by fast.
I have been quite ill over the last 24 hours, and able to comment, vote but not write.
I think it might have been food poisoning but where I got it from, I couldn't tell you.
The last time I was throwing up in the toilet was in Ilford London in 2007, whilst alone in a hotel room after being poisoned by some dodgy chicken from Sainsbury's.
'...thanks Sainsbury's...'
The next day I stubbornly went to work by train but didn't arrive. I managed the Ilford – Stratford train and then threw up all over station gaining both sympathetic and horrified looks.

Source
...'Stratford Station, thankfully Barf free.., it doesn't hold great memories for me'...
I don't get sick often as I'm careful what I eat, which brings me to my first fear.
The Food – Especially this stuff you call 'street food'. From what I read from others, it's the thing to try and I will... but not unless someone else has proven to me no ill effects have happened in the last 12 hours from a particular street vendor.

Source
...'it looks great but dare I take the gamble having a stomach that has the constitution of a paper bag?'...
We have only a few days to enjoy the event, and disposing of food poisoning for me takes 24 hours. I can't take that gamble.
The Journey – I loathe plane travel. Not the fear of crashing and dying (though that is always on your mind), it's the sheer boredom of a long haul.
My journey is split as the first leg is to Helsinki and the long haul via Finnair to Bangkok. I'm not looking forward to the flight at all.

Source
I have back problems, so will probably try and get an aisle seat so I can mooch around the plane a little. Sitting all the time is not good for us.
Jet Lag - Again this is related to travelling and not the event. I suffer from it very badly going EAST across the world.

Source
...'supposedly there are pills to alleviate the 'lag, I'm not so sure'...

That is the journey outward. For this reason, I will be arriving late on the 4th of November, with a little time to recover for the start.
From what I read Melatonin pills help with Jet Lag. Does anyone have any experience bad or good of using these?
The Lack of People - STEEM is 13c, last year at this time it was around 95c. How many people are attending SteemFest this year? Krakow hosted several hundred.

Source
...'empty rooms..., we will have none of this I hope!'...
Only @roelandp will have information about numbers. Some may ad-hoc attend in the final few days. I hope it's like last year and there is enough interest.
I am looking forward to meeting the Asian community of STEEM users. I am married to a Filipina so have connections to this part of the world.
Beer Nights - I won't be going on nightly drinking sessions, even if you drag me as my body is not fond of beer, though I can handle a couple at the most.

Source
Having a hangover is not my idea of fun, so you can call me boring all you like but it will be water off a ducks back.
@goblinknackers can cover my spot for the serious drinking sessions, that's more his thing.
My Lack of Confidence - This is my last fear and not as prevalent as I feel it to be as one year ago. Saying this I am not a confident person when it comes to socialising.
If I make a connection with you, you may find I won't stop chattering. There needs to be a mutual interest as I'm not one for small talk.

Source
There were several times I found myself at SteemFest 3 wandering around looking for people to talk to. It wasn't very comfortable but I know its of my own making. That's just how I am.
There can't be many more Road to SteemFests now. I wonder if this is the last one?
See you in Bangkok, and please come talk to me.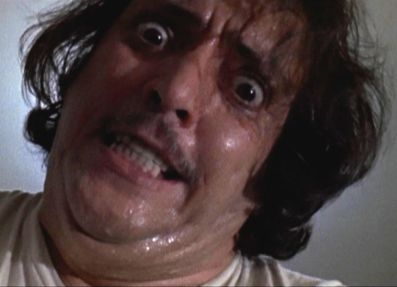 If you found this article so invigorating that you are now a positively googly-eyed, drooling lunatic with dripping saliva or even if you liked it just a bit, then please upvote, comment, resteem, engage me or all of these things.