Everything is selling off hard today, except RBS
It was a bloodbath out there today in the equity and crypto markets.
Bitcoin was trading around $57k this time yesterday and an hour ago it hit $52k.
As you might have guessed that was bad news for much of the crypto market.
Not a fun time to be in bitcoin or crypto.
Just about everything tanked, everything except RBS...
Check it out: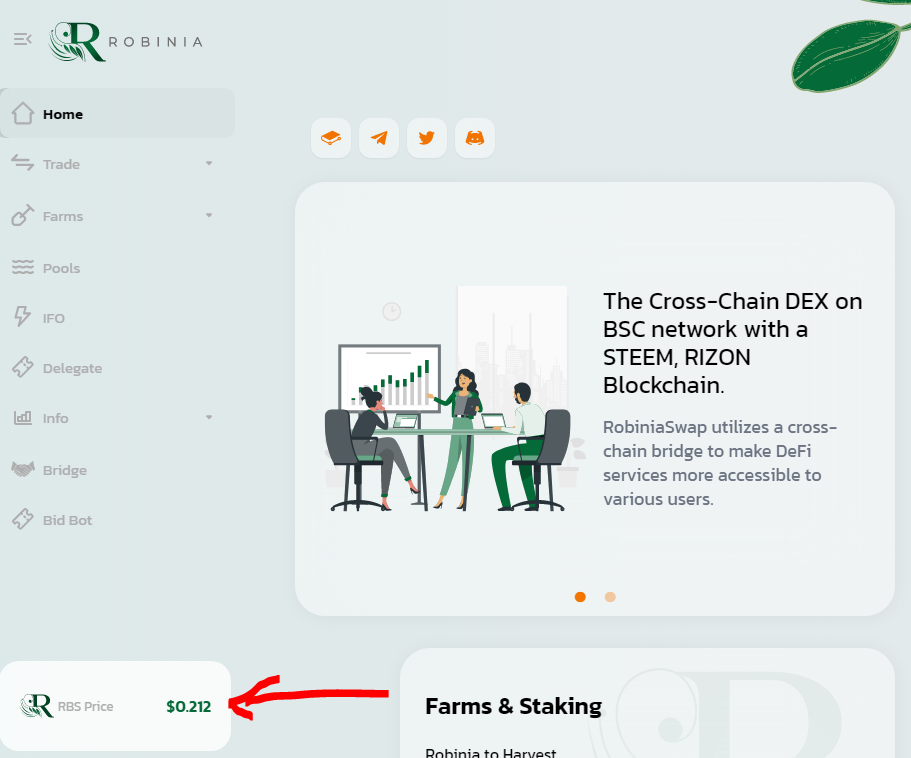 (Source: https://robiniaswap.com/)
RBS was trading for $.16 a few days ago for some context.
STEEM was trading around $.70 a few days ago and is now trading for $.57 for some further context.
RBS has been extremely strong in the face of a mostly weak tape.
I fully expect this to continue in the near term.