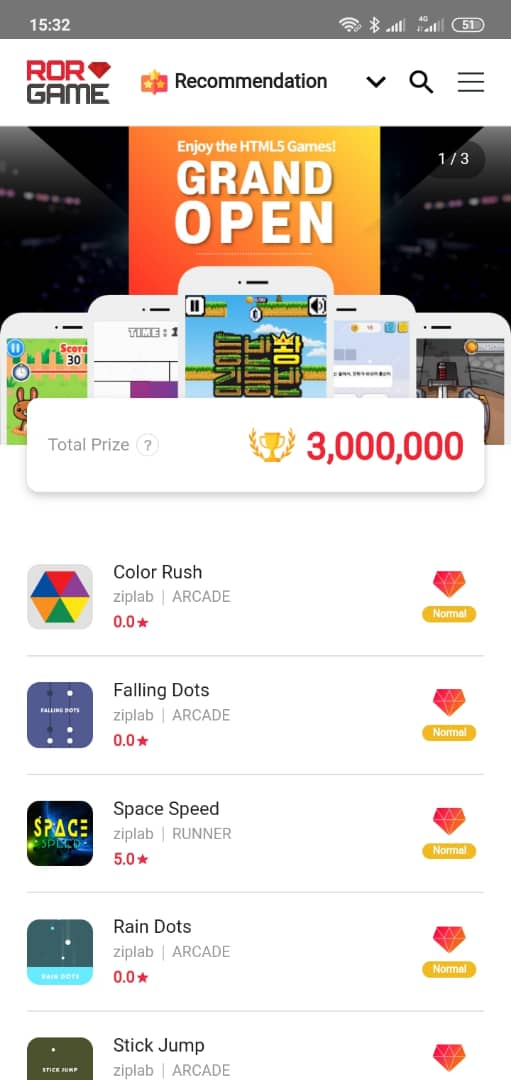 ---
This awesome app right here is the home to all genre of html5 games you would enjoy playing normally. There are really cool games in there, you can think of it as a steamlike platform that also has thousands of games. ROR Game was developed by a company called Ziplab.
---
Getting started with ROR Game is quite easy. All you need to do is just sign on through a google account and choose your desired username. The developers of the game hold such a great promise for the game as they aim to provide more sign up options
---
So, while you are signed in, you can choose any of the games to participate in. And yeah, you get rewarded in RORS tokens for your achievements. What more can keep a gamer more glued than being rewarded for what he loves best competing with people around the world
---
It is worthy to mention that ROR Game is still in beta stage and as such undergoing development at full scale. There are currently only a handful of games but soon would be full of so many awesome games. But for now, enjoy the ones here in playstore and rank higher in the battles for rewards. You can also get as high as 100% reward for holding the RORS token. What's good is the game has support for steem and EOS blockchain, meaning you can use steem to purchase in game stuff.
---
So, for a fun and enjoyable adventure into the world of playing any type of html5 games
Download through the playstore link below, iOS apple store is coming soon.
https://play.google.com/store/apps/details?id=com.ziplab.rorgame