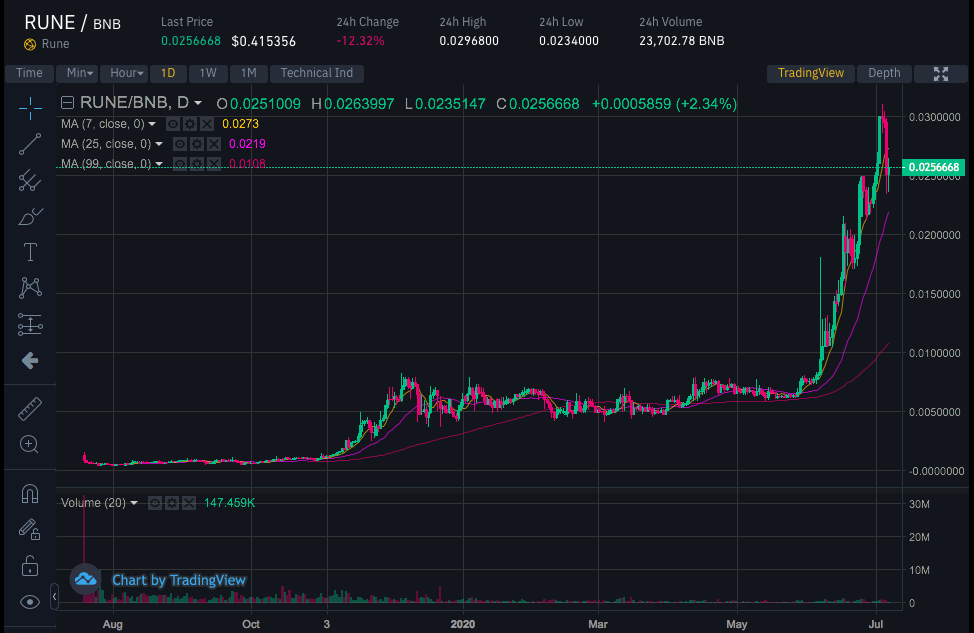 Time to jump on the rocket - RUNE / BNB on the Binance DEX!
https://thorchain.org
RUNE Blasting off!
I've been having so much fun swapping coins it got me thinking about looking into other coins & platforms out there building these new swapping engines. Low and behold: THORCHAIN (BEPSWAP) which even powers swaps on the Binance Dex!
SWAP AND STAKE BEP2 ASSETS with BEPSWAP!!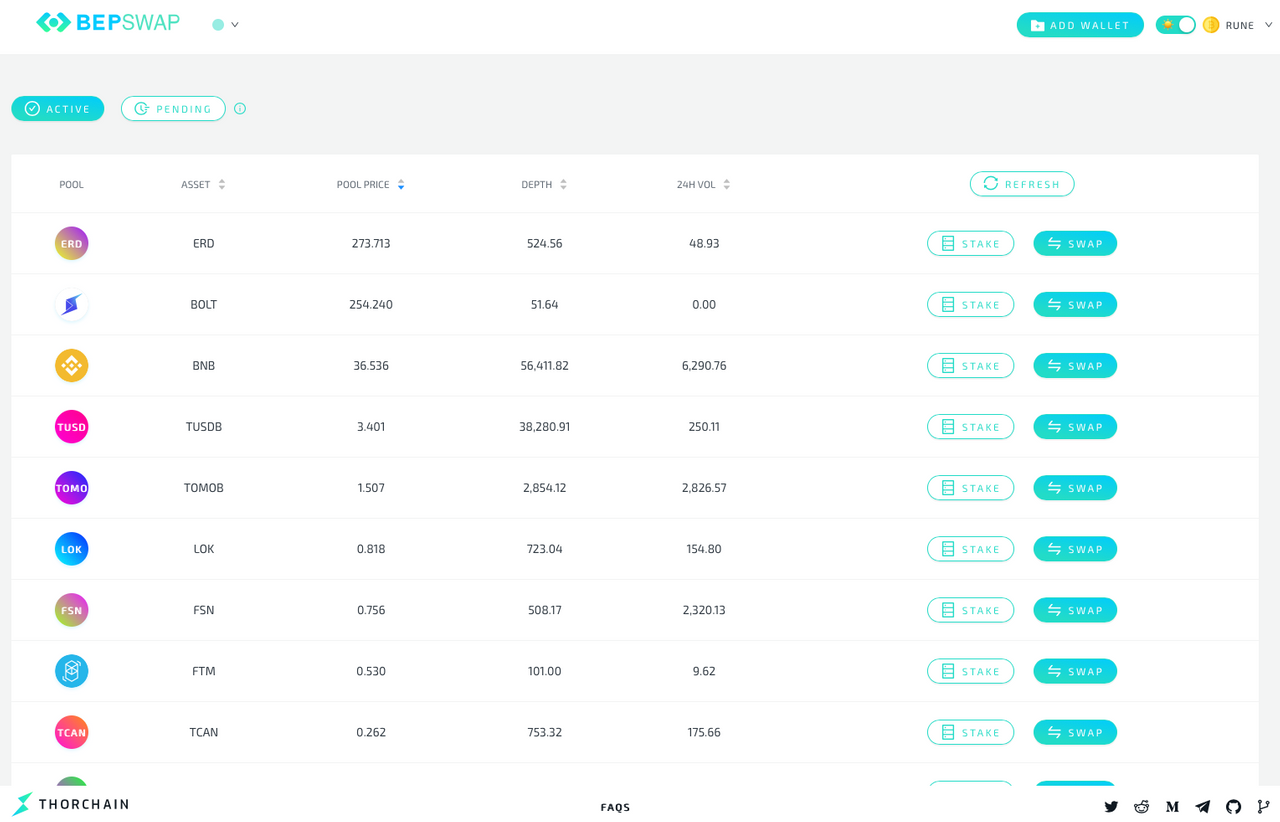 This is just the testnet but will be the future of swapping soon!
https://app.bepswap.com/swap
What is THORChain?
THORChain is a decentralized liquidity network that allows users to swap assets instantaneously manipulation-free! Swaps are done through permissionless cross-chain liquidity pools allowing users to stake their assets to earn trading fees. Projects can reportedly stake their treasuries to give their tokens deep liquidity. Source:CoinMarketCap
Coins I'm collecting on the Binance DEX besides RUNE!

The Binance DEX is by farther safest decentralized wallet /platform out there, i recommend everyone use it to trade and store bitcoin along with other altcoins and tokens.
Picking up on the dip!

RUNE MEWN!!