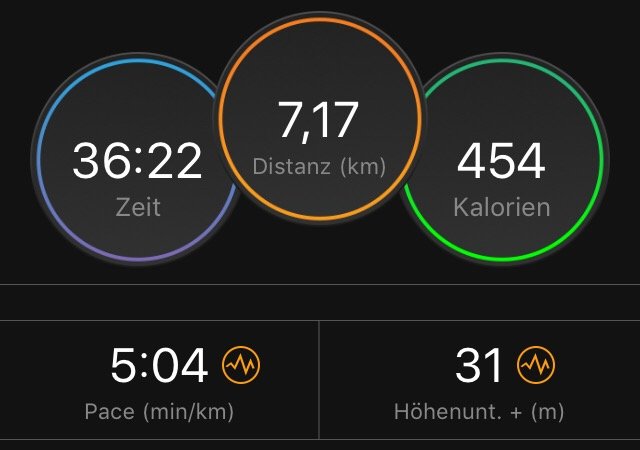 Waking up at 4:20am after a nice party for a early morning run. I prepared my stuff before I went to bed so I was ready in like 2 minutes and started running.
Wanted to run 5x1600m intervals. After I finished my second interval I realized that I had to go to the toilet and after the third interval I did not have any other choice than breaking up and running to the next toilet asap 😂😂😂 ...
After the work I enjoyed the afternoon with my friends and at 8pm I went I the gym for some strength training.
———-
Tomorrow I will have a few days off from work so I can take more time for my posts and some more details 😛
Posted using Partiko iOS