I haven't been posting about my runs for a while. My last series of running posts hasn't lasted for long until I got too lazy again.. So here is a short update on how my running is going. In 2020 I have been running about 270km and 12k vertical meters so far, which makes around 10km per day. Quite solid considering that it's winter here in Austria right now.
I have a lot of plans for this year and a few upcoming races (maybe some more will be added to the list). Currently I am training for probably one of my biggest races this year - 65km with 2k vertical meters in the beginning of May. I am already looking forward to that and I am really excited, after doing my first ultra with 60km and 3k vertical meters in October of last year. This one will (hopefully) be a little bit faster, because it includes far less climbing.
My training is going good so far and I am doing at least 5 runs a week, with other activities like cycling or cross country skiing in between. The runs are mostly slow aerobic runs, with usually one long run, and one speed or interval run per week.
After doing a long run with 27km and 2k vertical meters on friday and a speed run yesterday, I did an easy half marathon today. The roads were slippery and snowy most of the time and it was overcast, but still it was very beautiful outside: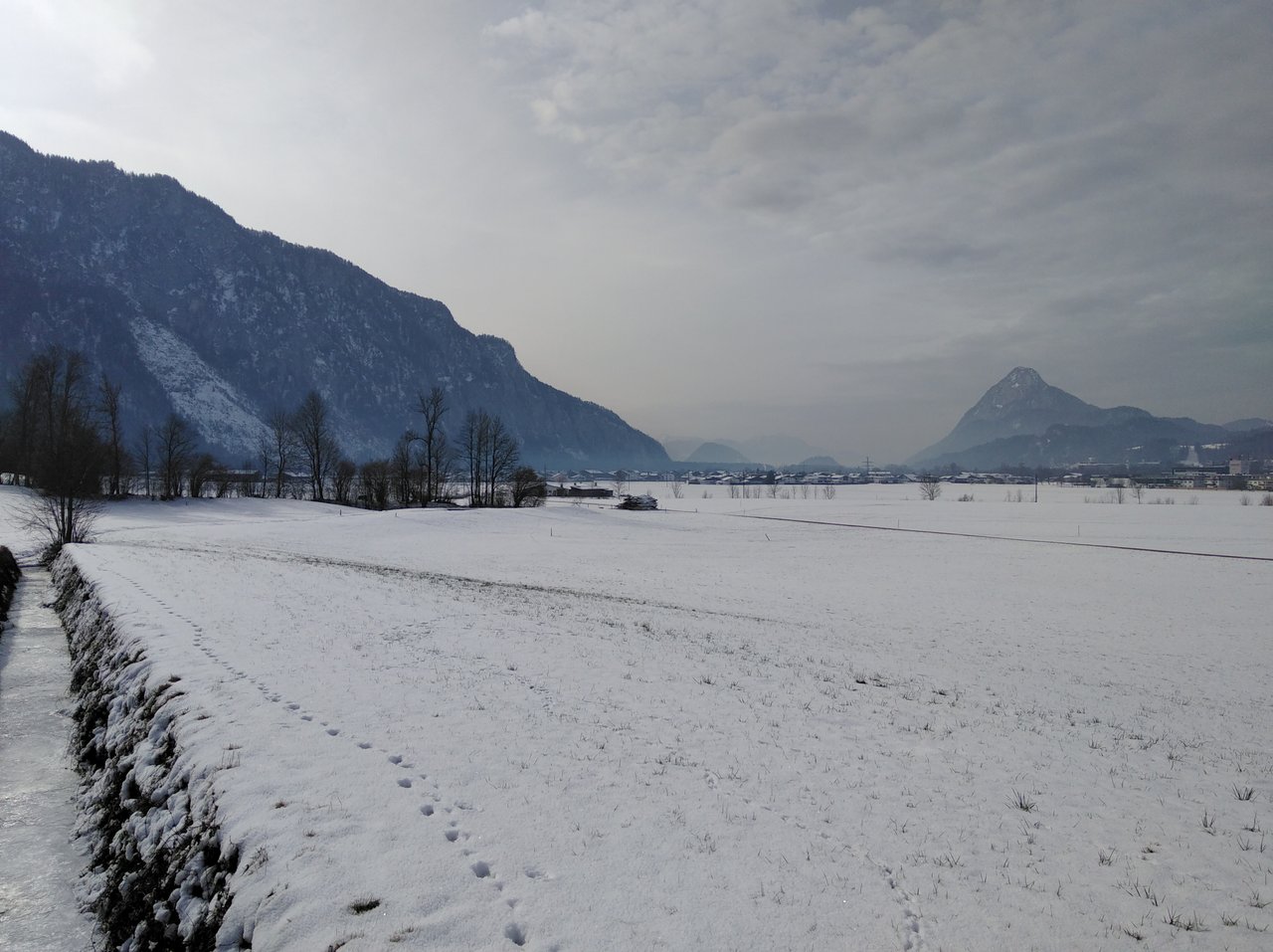 Hopefully you will here from me again soon, until then..
Happy running 🏃