I get to know a lot about Poznan. In 2017, it became the first Polish city where I was taken in search of something interesting and new. It's been almost two years since my first solo trip. During this time there were many roads, stations, flights, buses, hostels, people and various interesting events. But in the streets of this charming city I never managed to run a half marathon. Although in the fall of 2018 here I ran one of the most massive Polish races for the distance of 10 km, dedicated to the Independence Day of Poland.
Registration
Creating a calendar to conquer the crown of the Polish Half Marathons, Poznan Polmaraton was impossible to bypass. The Poznan Polmaraton is the fourth race in the crown of the Polish Half Marathons and the only run in April (the first three races are held in March). It is also one of the two biggest cross-country events in Poznan. I was also interested in something else: he was second only to Półmaraton Warszawski. Registration for the race took place on their official website halfmarathon.poznan.pl, where in addition to registering the registration itself, you could additionally choose a half marathon t-shirt.
Road
This time I got from Kiev to Poznan by plane to Katowice, and from there I took the train to Poznan. Katowice and Poznan did not meet me very gladly: it was cool and cloudy. I arrived in Poznan on Saturday morning and in no time left for the starting point. It was located at the local Międzynarodowe Targi Poznanskiem Exhibition Center. You could not only pick up your starting number, but also visit the Sport Expo. The road to the starting number went through Sport Expo, so I hurriedly looked around there.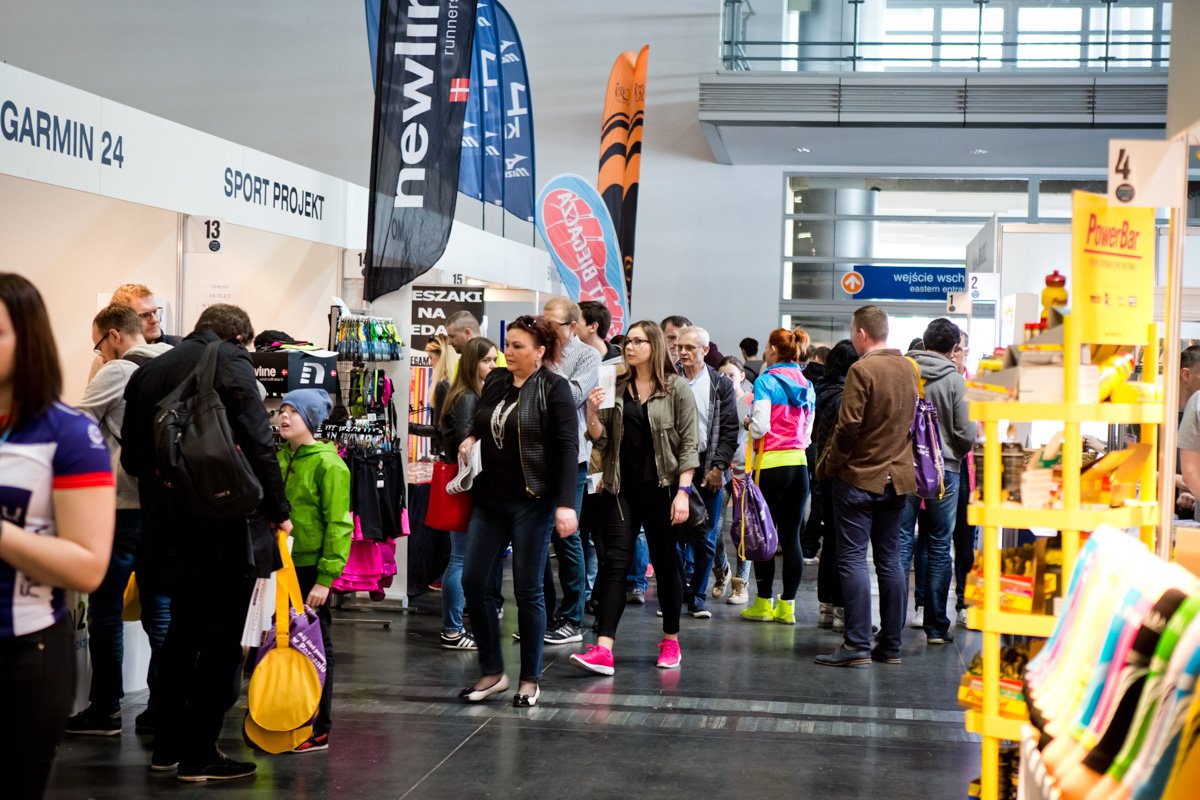 In the starter pack this time you could find an eco bag, different flavors, water, juice and soft beer. I liked this starter pack, or rather I really liked the eco bag.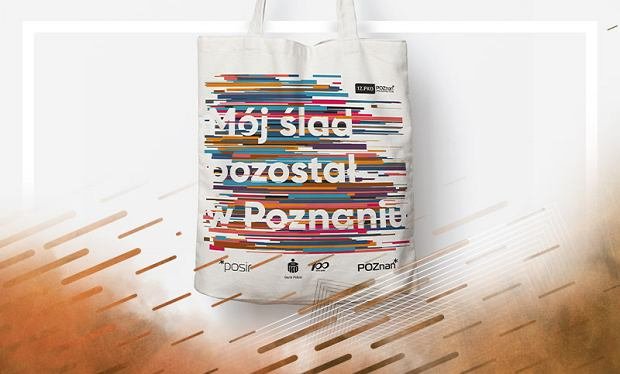 After that, he went to the Sport Expo for a closer look. There was quite a selection of different sports goods, such as clothing and sneakers, sports nutrition, and more. I would like to note the bread of the brand "Sprint", which positions itself as bread for people leading an active lifestyle.
A booth with lots of information on various cross-country events is located nearby. Every time I return from the next race, I bring with me mountains of such leaflets about the races of a region.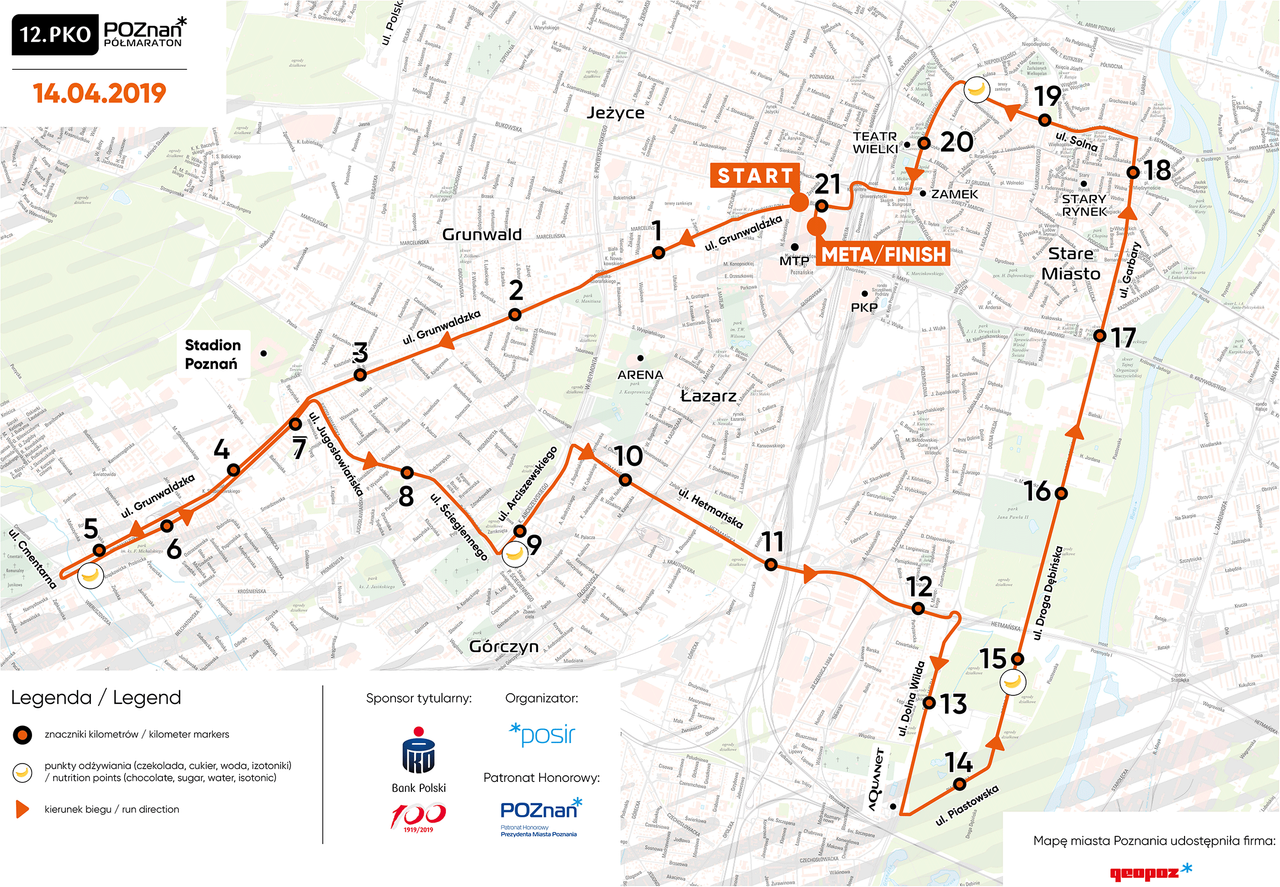 After gathering everything I was interested in at the Sport Expo, I went to my hostel, which was located near the start place - the road there is only 20 minutes from the start. Nearby is a small park with a magnificent lake - there could be some time to breathe after a busy day. Settled in the hostel, I went to gain strength before a difficult day.
Run
He woke up early, had a little breakfast and immediately went to the starting point. The weather was not on our side: clouds were gathering, it was cool, everything seemed to hint at rain. Here is the territory of the starting town. I put my things in the locker room and decided to start my pre-start workout. Throughout this, we flipped over a few words with a Pole. I was fortunate enough to meet him: before the Poznan Polmaraton he participated in the Polmaraton Slezanski, which was in my plans for next year. He shared his impressions a bit, and I listened with interest.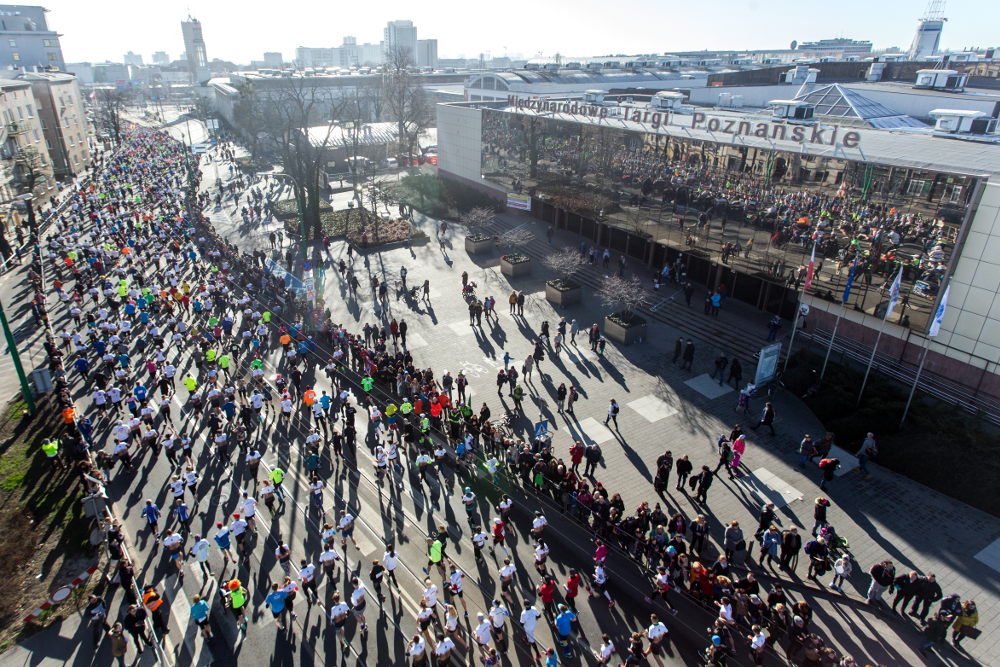 The race for the plan began at 10am. But the runners were many (just imagine, about 11 thousand!), So it was decided to start the break at different times. I started in Group C with a time of 1:40 - 1:50. This group had pacemakers with a time of 1:40 and 1:45. The route was one circle of asphalt streets in Poznan. To a greater extent, the road was flat, but still had several ascents and descents. Honestly, I was a little bit upset when choosing my time at check-in.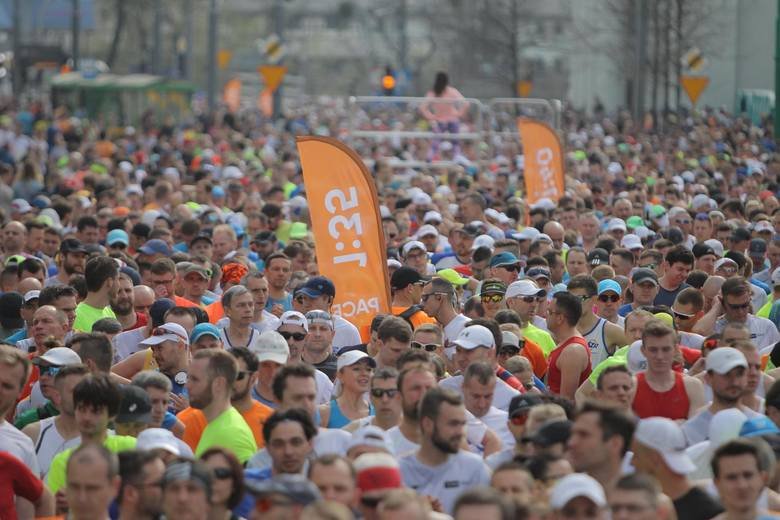 It started off great: I tuned in for a pacemaker at 1:40 and tried to keep it up. But later I realized that this was my main mistake, because at such a pace I was not ready to hold either physically or morally. I started to understand this about 5 km later, after which the pace began to gradually slow down. Further kilometers passed more slowly, I stopped chasing the result at this half marathon. I ran for every food item that was 5, 9, 15 and 19 km away. The most generous support for the participants began with 19 km and reached the finish line, where we could all eat fruits, chocolates, get the juice and the finisher's medal.
Impression
The Poznan Polmaraton left a great impression on both the organization and the half marathon. We were accompanied by tremendous support from residents and visitors throughout the run. Running was not noticeable, although at first it was not very comfortable due to the large number of people, and over time the runners "stretched" the track.