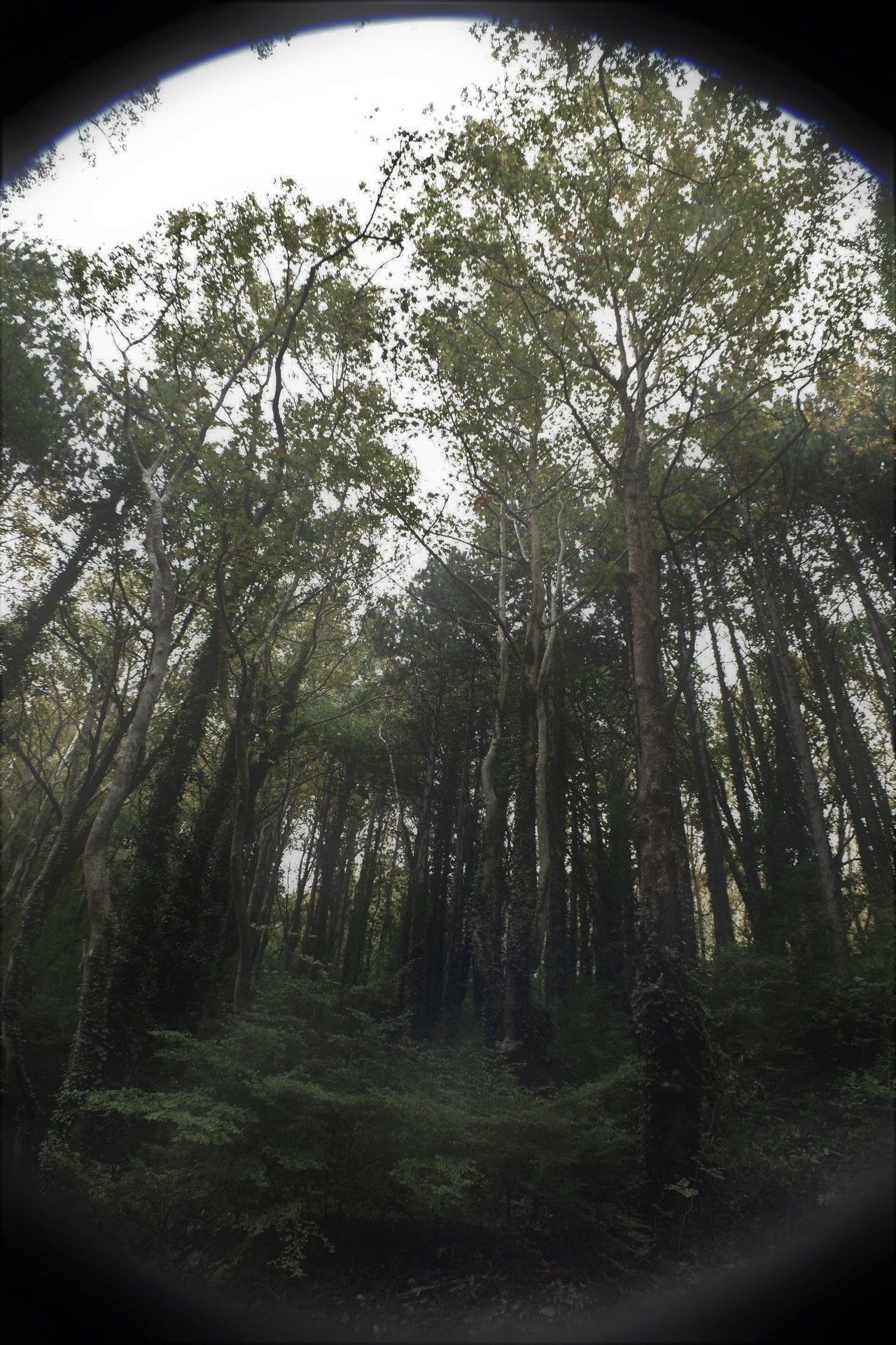 ---
A piece inspired by @vachemorte's dark music is about to appear in the lines below. It would be a shame not to be accompanied by the tunes that helped in its birth. Hit the play button once you follow the link below and enjoy reading
Entering the white forest - part 1 (on Choon)
---

---
I'm walking inside the white forest...
The shadows are following me.
Behind my every step they are.
The twigs and leaves cracking underneath my feet scare them not.
On the very contrary, it is what lures them closer to me.
---

---
My skin.
It gives off the smell of fear
And my scent stains the air
The warm and humid air of the forest
---

---
The shadows are getting closer and closer to me
Until they wrap around me
And fold me tight into their arms
If they even have ones
They try to smother me and my pain
And they are good - oh so good - at it
---

---
As my stroll reaches deeper in the woods
There is not much of me left
For I have become one with the shadows
I have become a shadow of myself
And with the shadows I shall now live
For ever
---


What do you know about Whaleshares?
If you want to explore another crypto-blogging community, then don't lose any more time, just sign up now and join in the fun!

Thank you so much for your time!
Until my next post,
Steem on and keep smiling, people!

---
Original poetry and photo (free for re-use if crediting the author) by @ruth-girl - 2019
Also shared on my Whaleshares blog