Sand Coin ?
Sand Coin- it is one of businesses of the real sector which does ICO. The project is interesting it that for the first time ICO is carried out by real business, not virtual. The goal of the project is to raise funds via a blockchain system and an ICO to develop a sand quarry in the Moscow Region. And the idea, in principle, sounds reasonably and interestingly especially as without sand in construction really anywhere and a product in principle rather demanded. As is well-known to many Muscovites in Moscow area construction of the Central Ring Road (Central Ring Road) is conceived. Including it and the railroad along the Central Ring Road, new high-speed Moscow-Noginsk-Nizhny Novgorod -Kazan Route — the extent of which more than 800 kilometers. All these constructions anyway will demand the material, most widespread in the construction sphere — sand. Source of nonmetallic materials - a sandpit in the Moscow region, of 109 hectares where want to extract sand. Successful transport availability and also direct proximity to construction of infrastructure road facilities (10 km from construction of an outcome of the Central Ring Road, everything is written to White Paper in more detail) does this subsoil plot attractive to future development for the purpose of extraction of construction sand. Sand Coin — positions system as a new image of economic system of the marketplace of nonmetallic materials and construction business within the platform a blockchain of technologies. Founders of this platform understand that sand is a universally material which will be required always and everywhere: at construction of roads, buildings, houses and for topping of objects, their reconstruction.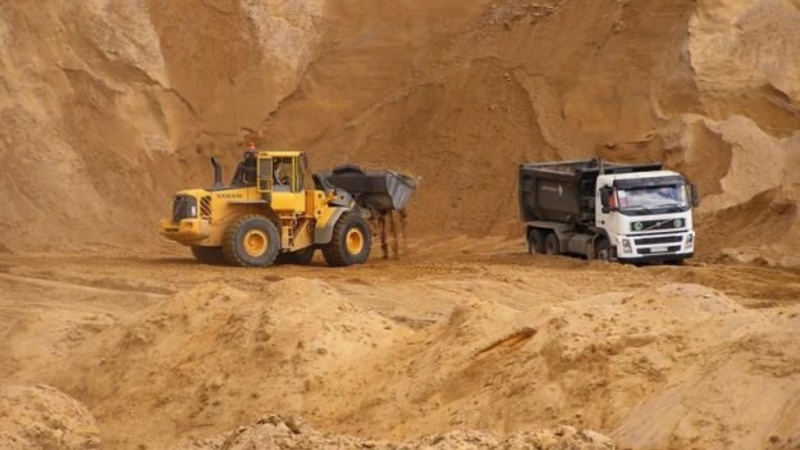 Here it is the end of cool PR-story. Let's check out reality.
Sand Coin bribes investors the fact that the market price of 1 m3 of construction sand is equal to 5.30 US of $, and Sand Coin on pre-ICO was equal 1 SND = 0.95 USD, on ICO 1 SND will be equal at 1.25 - 1,35 USD. Share r epurchase of a cryptocurrency token of SAND COIN will begin in 9 months. There will be issued 3 170 000 SND during ICO campaign.
After the end of fund raising. Within share repurchase 10% of SAND COIN, with the subsequent burning will be redeemed, annually up to repayment of 50% of SAND COIN from the market. Also buyers will acquire the right of exchange of SAND COIN for the corresponding volume of cubes of sand calculated on the basis of 1 SAND COIN = 1 m3 of sand.
In fact, the project is very disputable and unclear as far as it is necessary to community and the market, rather founders Sand Coin. In my opinion, ICO fundraising mechanism is not necessary here. Such "industrial time" businesses need to make "business tokenization", not ICO.
This project is an example of an entry into ICO of the real sector which is far from technologies. Organizers of Sand Coin sale said, that this project is cool and interesting for investing because all coins are backed with sand, a real thing.
Here is the link: https://en.sandcoin.io/
But how many investors need sand instead of their ether?...