SAND added to tipit.io Tip Bot Service for Telegram Discord and Twitter and soon Reddit Tips of EOS SAND. Withdraw STeem SAND to EOS SAND on Steem-engine.com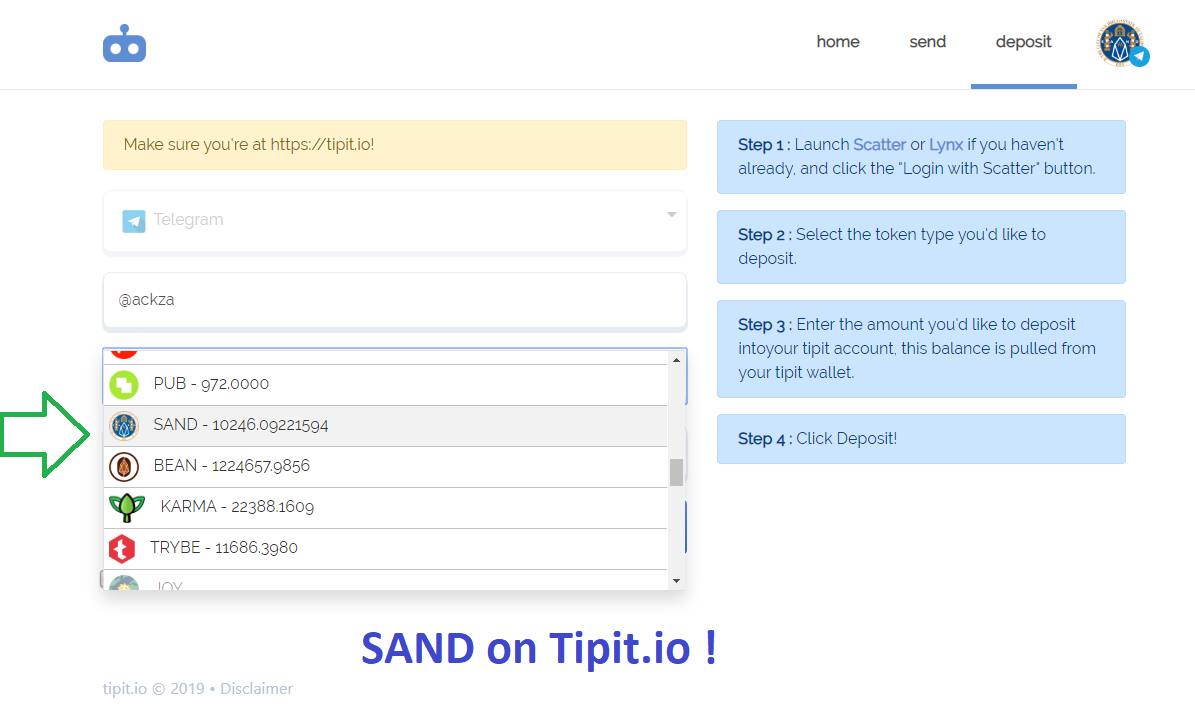 I just deposited some SAND to test it out and I just added SAND to the SAND telegram room! https://t.me/sandiegocoin where you can get tipped EOS SAND now! And I can send SAND over twitter thus I can airdrop 1 SAND each to hundreds of thousands of San Diego Twitter users if i do 100 a day for a 3 years :D I will find a way to automate or pay people SAND to send out 1 SAND each to twitter users in san diego which is easy to find and make a list of!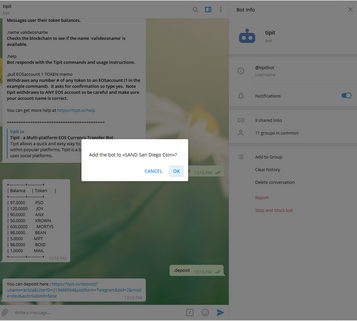 I just added @tipit from https://tipit.io to my Telegram room! I already have had it on my discord, but twitter will now have all sorts of twitter tips of EOS SAND :D
Ok well this just makes this so much easier! SAND you can earn on STEEM can now be withdrawn to EOS SAND token, which you can sell for EOS on @newdex-io OR deposit it to tipit and tip SAND over telegram discord or twitter!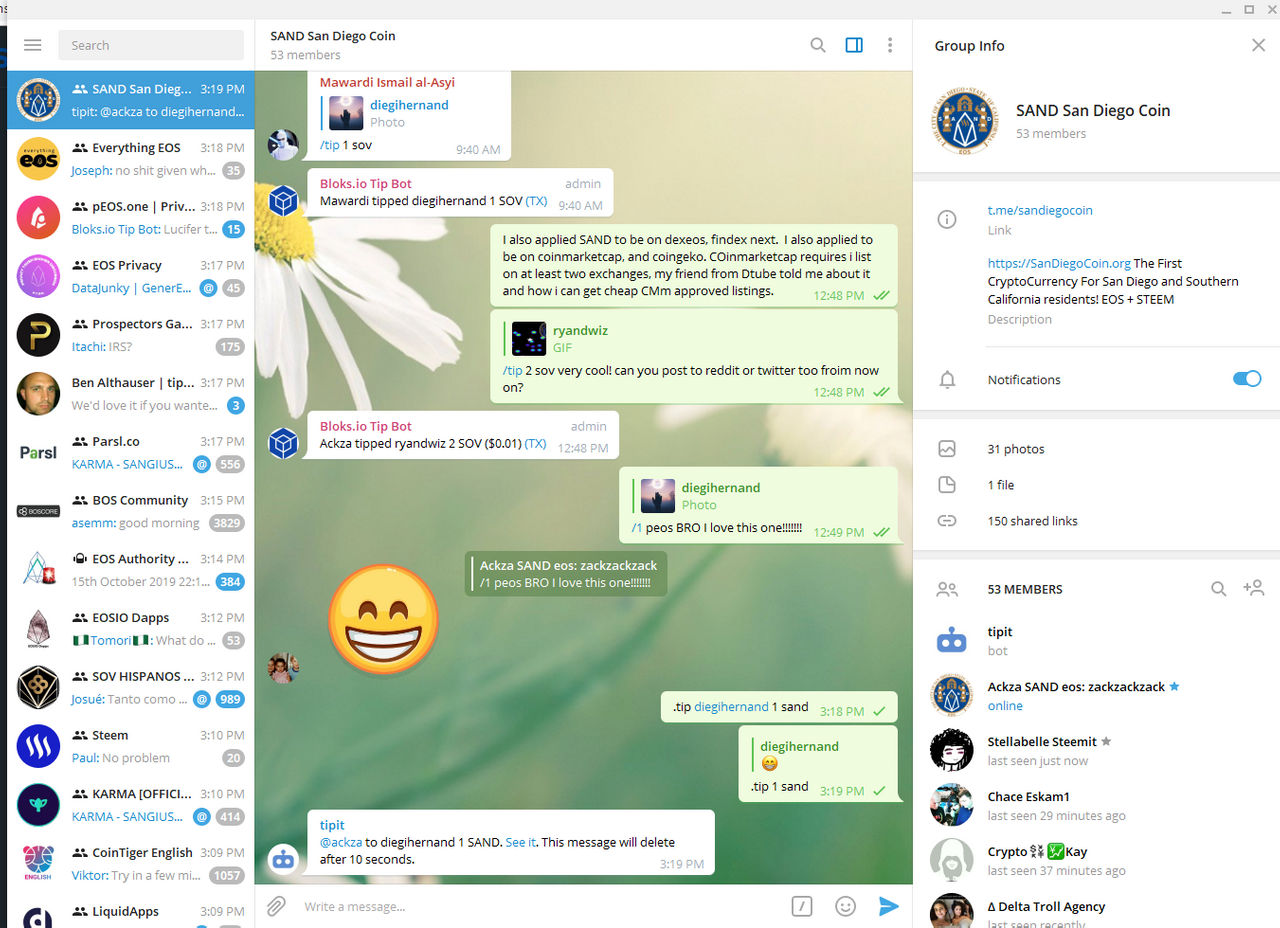 This is going to be so fun! I still want to pay to get on the bloks.io telegram tip bot for helping bloks.io but now that my SAND has been added free i can start using tipit to distribute my token over social media like I was DREAMINg of doing! This makes my memes turn into dreams!
Anyway that reminds me, make some MEMES like this and you can get 1 SAND and some SOV and PEOS on my telegram and discord. AND NOW twitter lets me tip SAND and other EOS tokens :D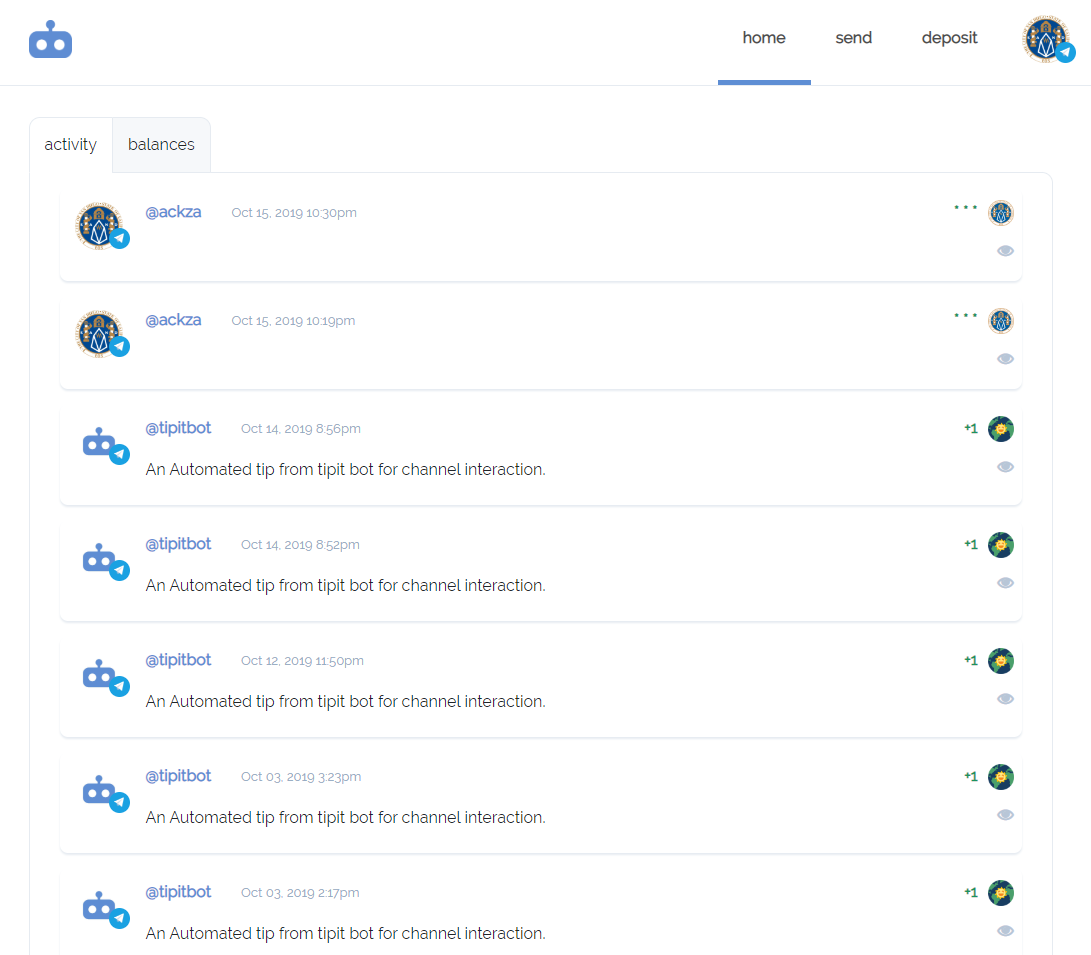 Tipit also lets me use twitter tipping like this, I want to senda tip to @dan Larimer aka bytemaster7 on twitter so.. I go login with twitter on https://tipit.io
So this amazing site then does this twitter oAuth and lets you connect your twitter with one click!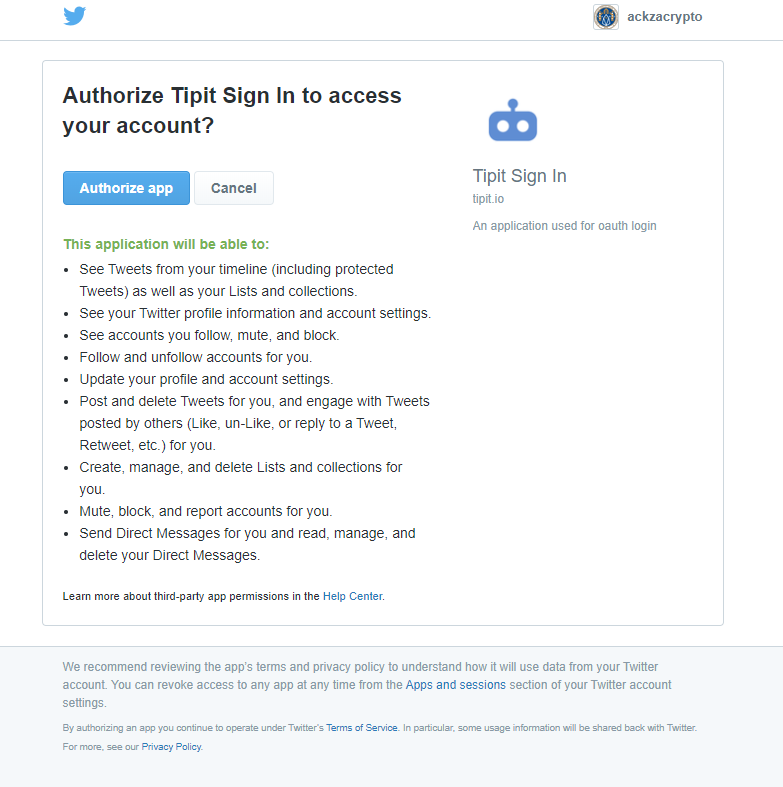 Now i can deposit SAND into my Twitter Tipit account! , and i deposited 100 SAND after scatter login as you can see here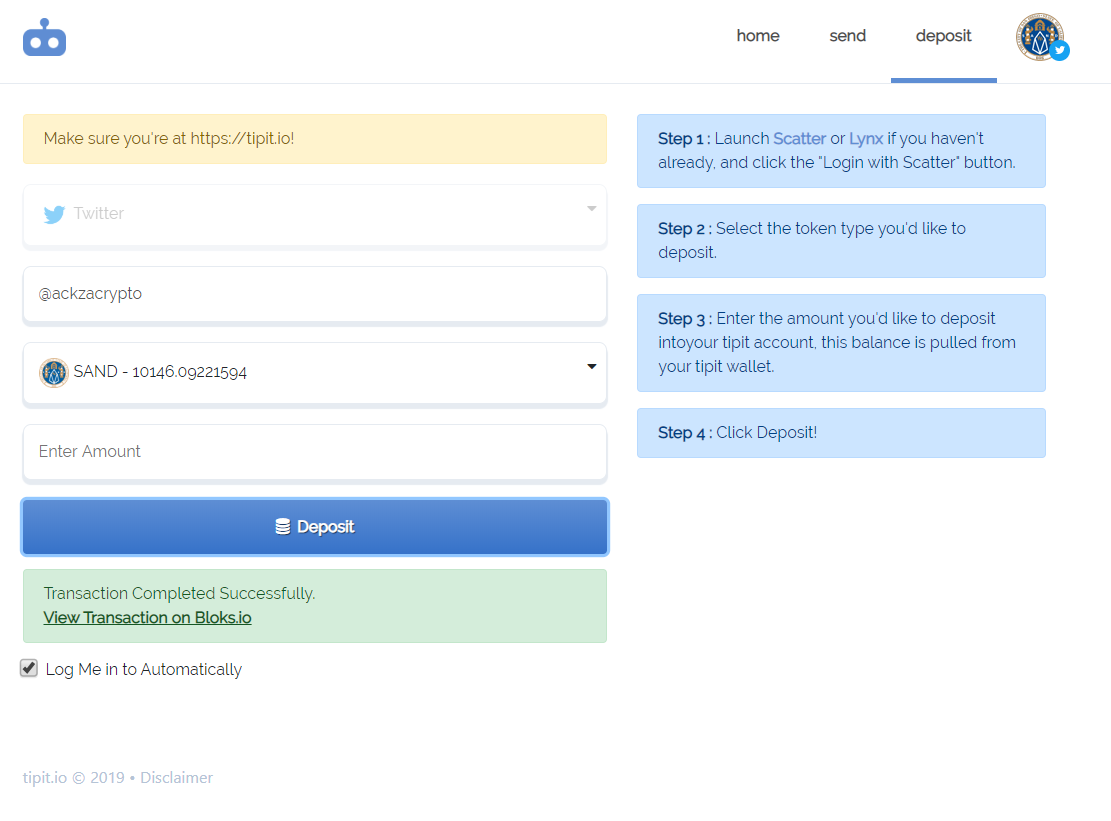 Now i just go to 'Send" and i go to account and TYPE IN the twitter account, here i typed in Dan Larimer Steem and EOS creators twitter handle bytemaster7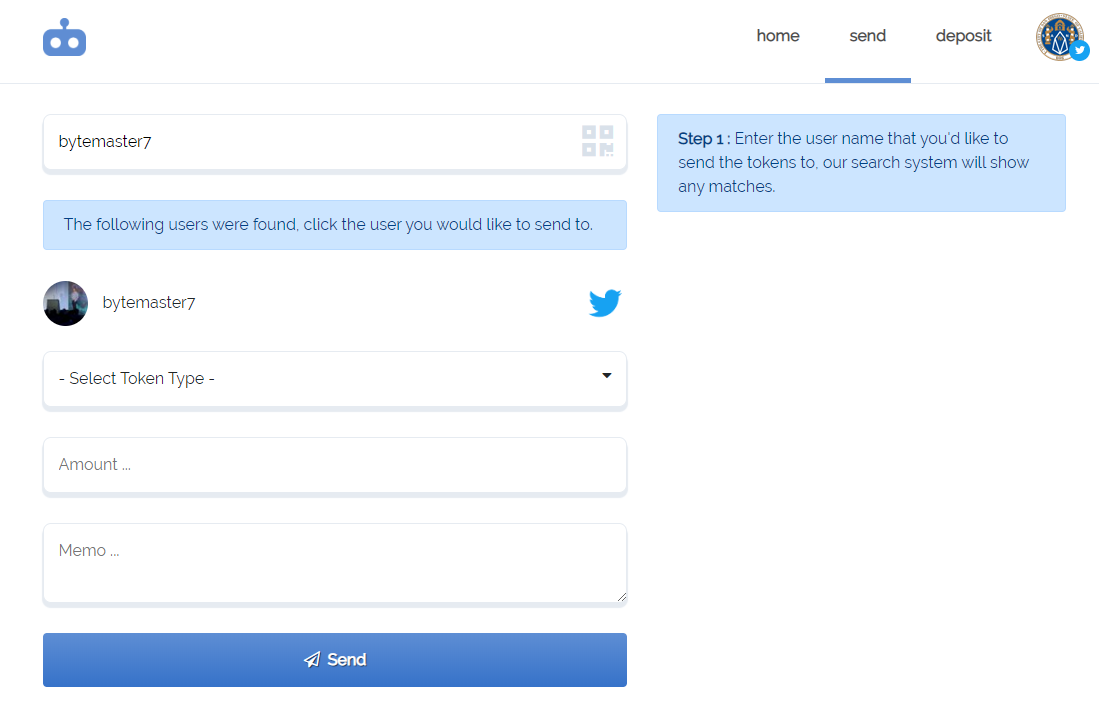 And Im sending him 10 EOS SAND tokens :)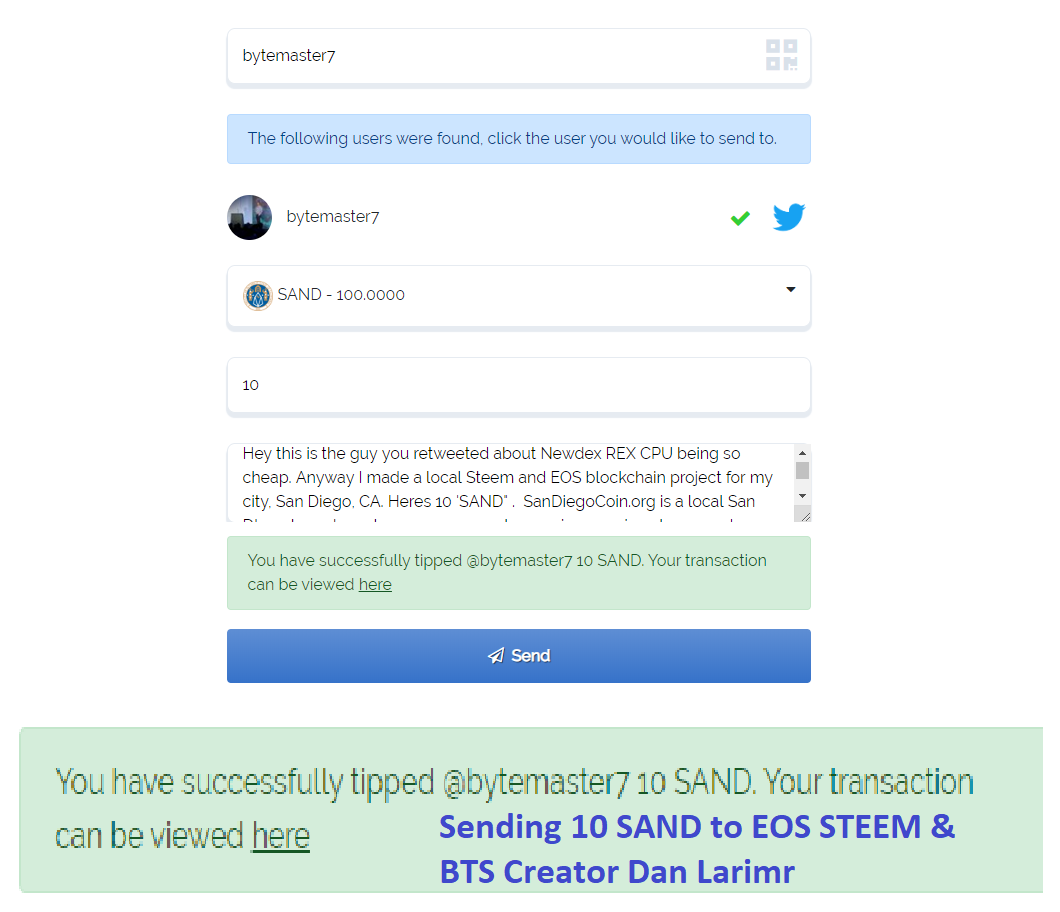 WOW it worked on EOS at least! I cant see his twitter tipit account but on https://bloks.io I can actually see this transaction of sending @dan Larimer 's twitter 10 SAND tokens with an explanation of https://SteemSanDiego.com and the bridging of Steem and EOS with EOS SAND token now supported on tipit which can allow me to scale to tip every active local San Diego crypto enthusiast or investor. Over the next year, I can send at least 100,000 SAND 1 at a time to 100 thousand San Diego Steemians and create a new TASK force of helpers who i can pay staked SAND and delegation to help me find and send 1 SAND ata time using this tipit tip bot service!
https://bloks.io/transaction/e265bbd197771fba0d712a890f6546459ad147fd013a392a06826865a6b362a6
SOON We will have a REDDIt tip bot and then we can start rewarding everyone who uses https://reddit.com/r/sandiegocoin using an EOS coin that can be deposited into STEEM blockchain so I will FINALLY have bridged STEEM and REDDIT using Tipit and EOS!!!!