https://twitter.com/ackzacrypto/status/1219153369383817216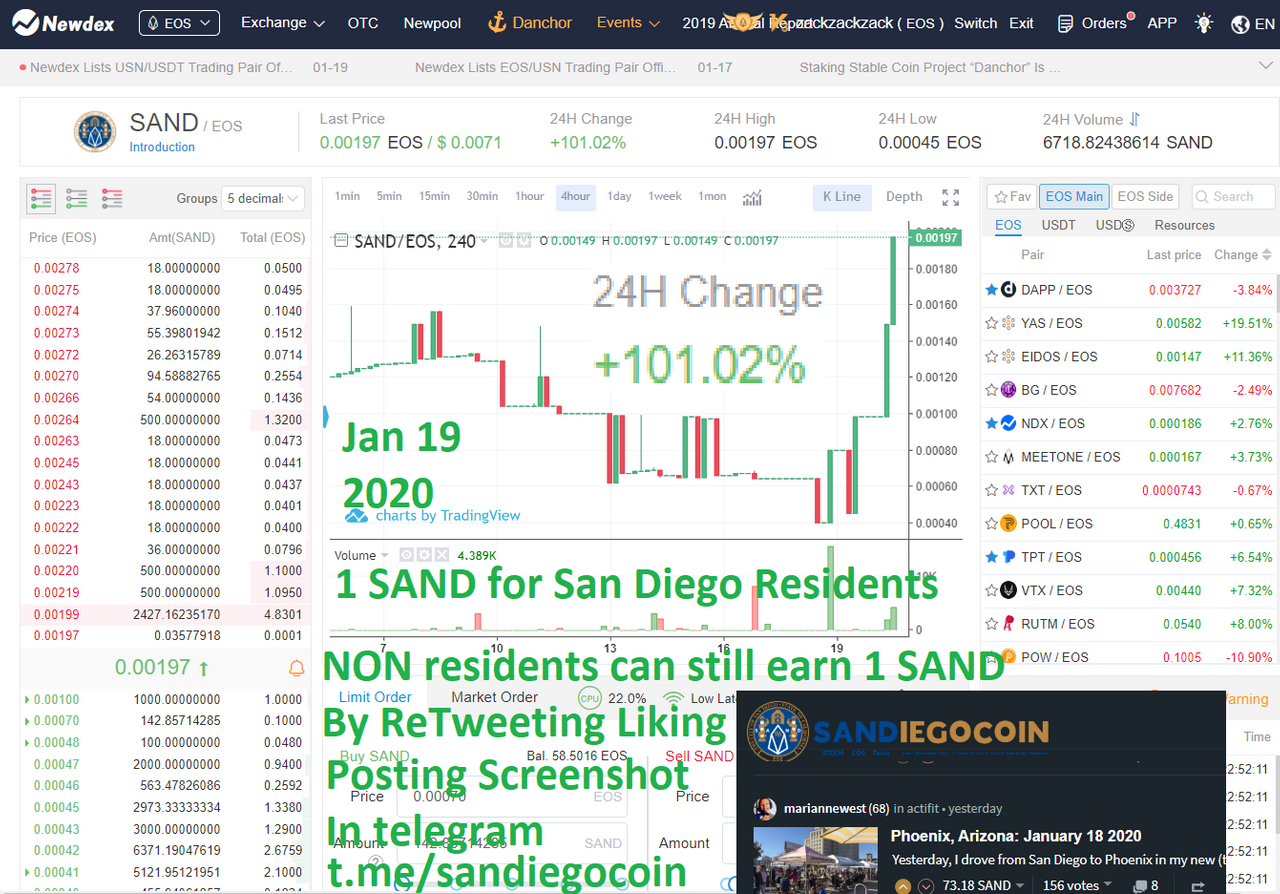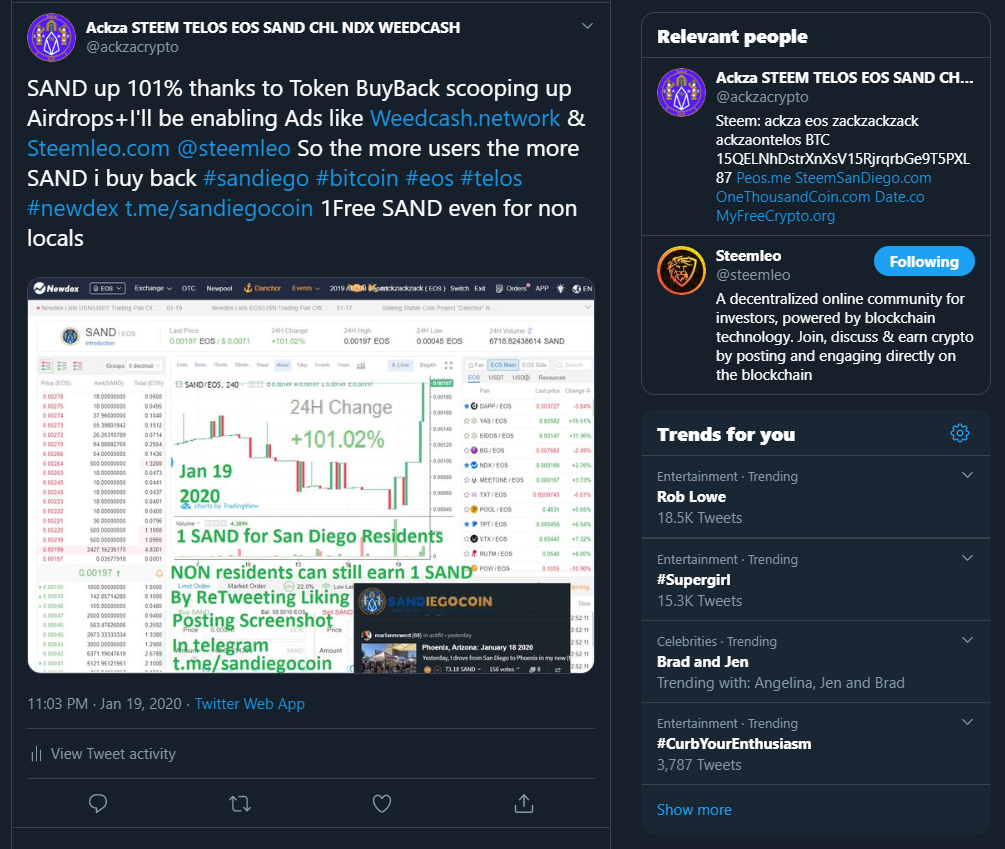 As the Steem Engine SAND volume goes up as SAND is purchased and burned by the @aggroed Steem Engine Ad system pioneered by @eonwarped and @steemleo , I will be able regularly buy back SAND with ad revenue and investors will be able to watch reports from @aggroed like this one:
To earn 1 free SAND even for non locals just like retweet and comment that tweet and post the screenshot in the telegram https://t.me/sandiegocoin Post the screenshot of your tweet retweet like comment in there and youll get 1 Free SAND via @tipitbot https://tipit.io
https://SanDiegoCoin.org to learn more. You can even Withdraw SAND as telos tokens too and sell it on Telos And EOS on newdex under two different trading zones (I also intend to get a token on WAX, LYNX and Worbli AND to peg my 4th chain SAND CHAIn from StrongBlock https://strongblock.io so that @privex can allow you to actually withdraw to the SAND chain itself and peg our SAND chain SAND to the other three Steem EOS ad Telos Tokens. WORBLi will be the most interesting as t comes with KYC so users can buy SAND but to withdraw to SAND Worbli theyll need a worbli account which requires KYC to get your private key to import to Scatter etc.
Venezuelans Get it!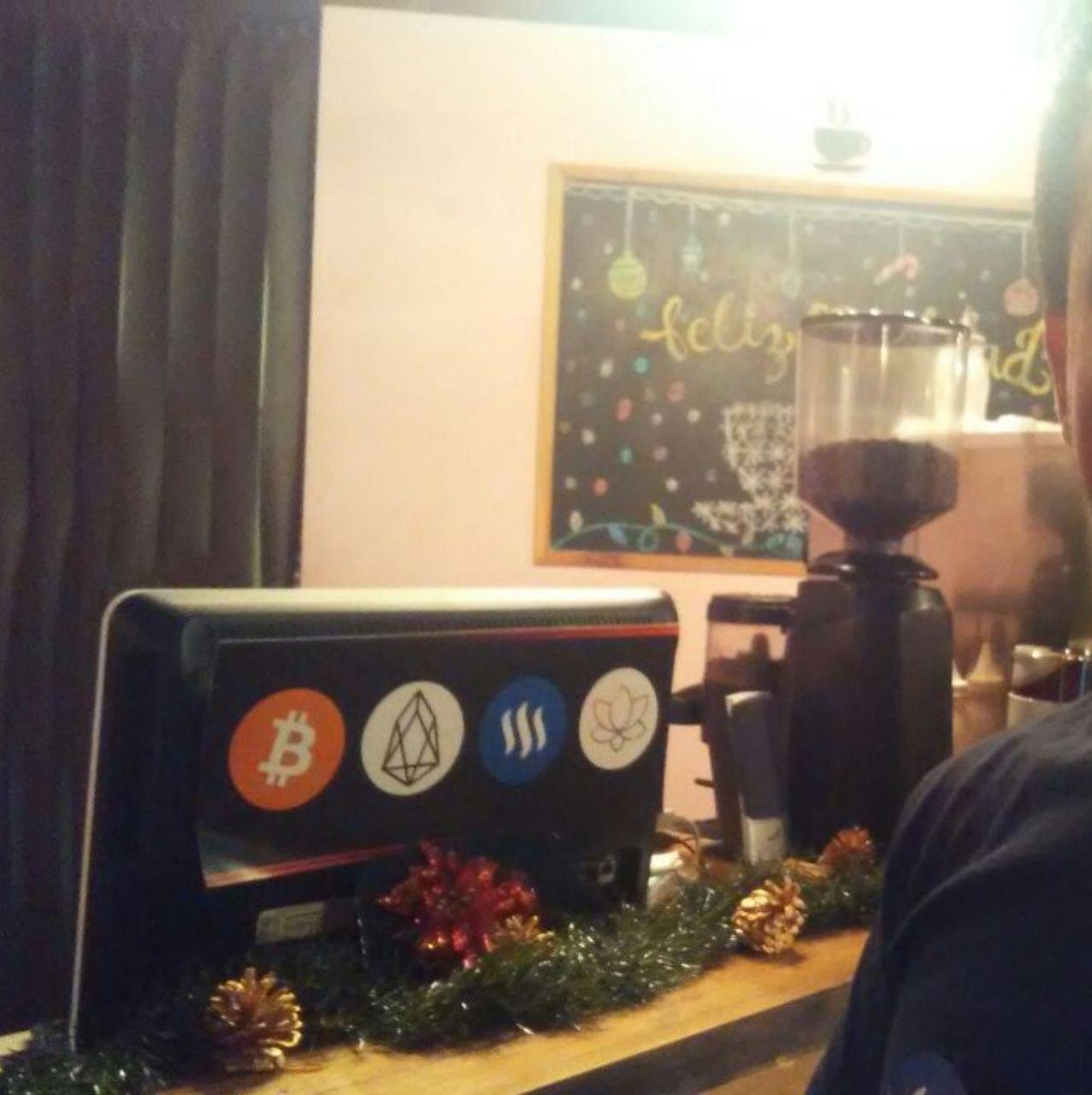 Purchase SAND here on @newdex-io https://newdex.io/trade/sandiegocoin-sand-eos