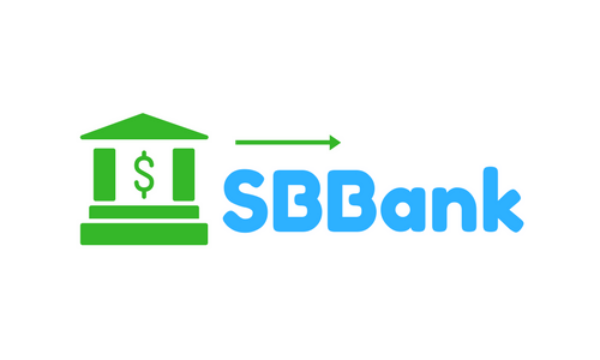 SBBank would like to announce a new, simplified deposit process. Our original deposit process involved encrypted memos, secret pins, discord communication and recovery passwords. The idea here was that if a customer lost access to their Steem account, or wanted their deposit returned to a different account, we would be able to verify we were speaking to the original account holder.
Upon further consideration, we have decided the above process was far too complex. From now on, you will be able to make a deposit by simply sending SBD to @sbbank with the term length in the memo. This is a lot easier to navigate and will make the service much more accessible. On the other hand, this new deposit process means we will not be able to return funds to a different Steem account - deposits will only be returned to the account that originally made the deposit.
As we will only be returning deposits to the origin account, customers need to be especially careful regarding the integrity of their Steem accounts. You should generally only ever log into the Steem network with your posting key and only use your active key as necessary when making transfers etc. Your master password should be stored offline in a safe and secure place. Proper use of keys dramatically reduces the risk of your account being compromised entirely and your STEEM and SBD stolen.
Deposit Rates
0200-0999 SBD - 10.42% per annum (0.83% per calendar month)
1000-2499 SBD - 11.48% per annum (0.91% per calendar month)
2500-5000 SBD - 12.68% per annum (1% per calendar month)
Deposits in excess of 5000 SBD will be paid 12.68% per annum, plus a discretionary bonus rate that will vary from month to month.


Deposit Process
Go to your wallet page, click on your SBD balance and select transfer
Enter sbbank in the "To" field
Enter the amount of SBD you'd like to deposit
Enter the number of months you'd like to deposit for in the memo field
Click "Submit" and enter your account's active key to complete your deposit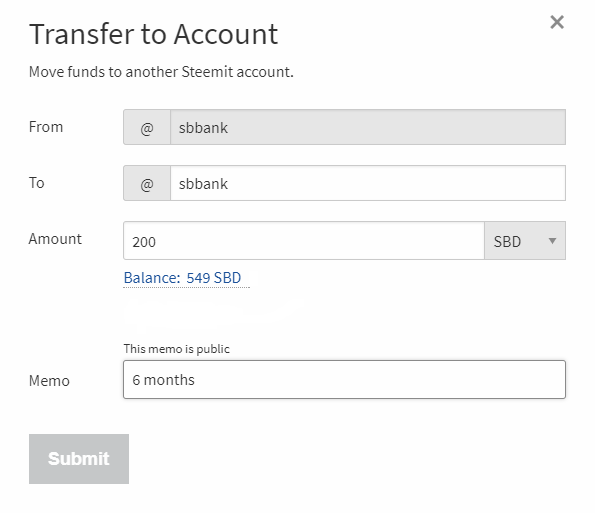 For security reasons, deposits and interest payments will only be returned to the Steem account that made the deposit.
We won't
Exchange your SBD for Bitcoin and other cryptocurrency for the purpose of speculation
Use your funds to make unsecured loans or high risk investments
Promise "get rich quick" HYIP returns and then pull an exit scam
Mislead the Steem community about SBBank's goals or financial health


We will
Exchange your SBD for Bitcoin and other cryptocurrency as a means of obtaining USD
Use USD funds to make low-risk, secured loans in a market that's never had a default
Promise and deliver returns far in excess of what you'd receive at a traditional bank
Keep the Steem community up to date regarding SBBank's financial health and performance


Our Goal


Rather than an end in itself, SBBank is intended as a proof-of-concept for a substantially larger operation. Though our revenue model is more than sound, this venture would require vast amounts of capital to make it truly worthwhile. In the event that SBBank conducts an initial coin offering (ICO) at some point in the future, SBBank depositors and the Steem community will be offered advantageous pricing and the right of first refusal.


Want to know more?


SBBank is owned and operated by @Bulleth, @Scaredycatguide and @techblogger. We are a team of forex, crypto and equity traders with decades of combined experience in the financial markets. Though we can't tell you much more about our revenue model, feel free to reach out to any of us on the SBBank Discord Server if you have any questions or you'd like a little more information.