This is my last post in this series of the countdown to the Fifa World Cup 2018.
Tomorrow, the host Russia will kick off the tournament with Saudi Arabia in the Luschniki-Stadium in Moscow.
Did you know that this is the worst start ever in the history of the World Cup! Why? Simply because according to the Fifa ranking the Russian team is ranked 66th and Saudi Arabia 70th. That means the first game is between the two weakest team!
But that's on paper! I am expecting a good opening game, especially from Russia!
The title of this post obviously reveals my pick of the winner of the World Cup.
You can check out my previous posts to understand how and why I picked the teams for the knockout-stage:
1. Group A and B
2. Group C and D
3. Group E and F
4. Group G and H
There you go! Here is my tip of the tournament tree of the Fifa World Cup 2018.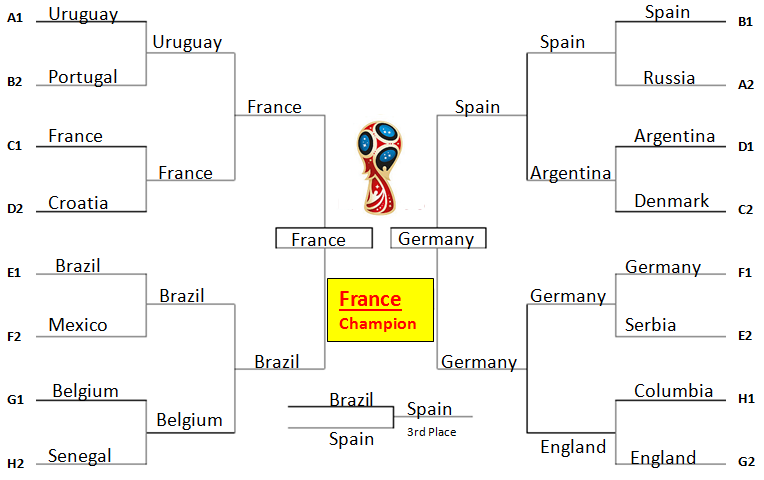 Thanks for reading!