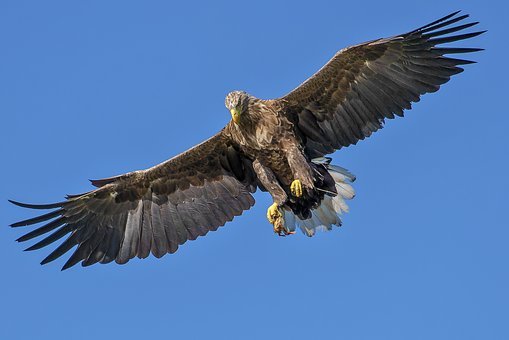 image source
2 Corinthians 6:17
Wherefore come out from among them, and be ye separate, saith the Lord, and touch not the unclean thing; and I will receive you. Vs. 17
You will always see the difference between the other birds and eagles, why? Because the eagles fly alone and higher from the other birds.
You can also see this in the scripture among the seven deacons in the early church amongst them, only Stephen and Philip were mentioned frequently but the rest were hardly mentioned afterwards because there were the shining stars as God's favourites and were outstanding.
For you to be as the likes of Stephen and Philip, you must be prepared to separate from every unclean thing. Nobody can become outstanding if he or she is unwilling to stand out.
You cannot afford to do things the way others are doing them if you want to become God's favourite. Others may over-eat or over-sleep but you cannot afford such luxury because of where you are going. For you to be outstanding, you need to set yourself aside from the others so that you can be received.
There are many people who have gone through the best of theological institutions and have been certified and recognized by men, but they are nowhere to be found among God's favourites because they have not drawn closer to God as He expects of them.
Be ready to pay the price if you want to stand out or become a divine favourite. Believe it or not, so many Christians may never taste of the level of special miracles that Paul saw God doing through him.