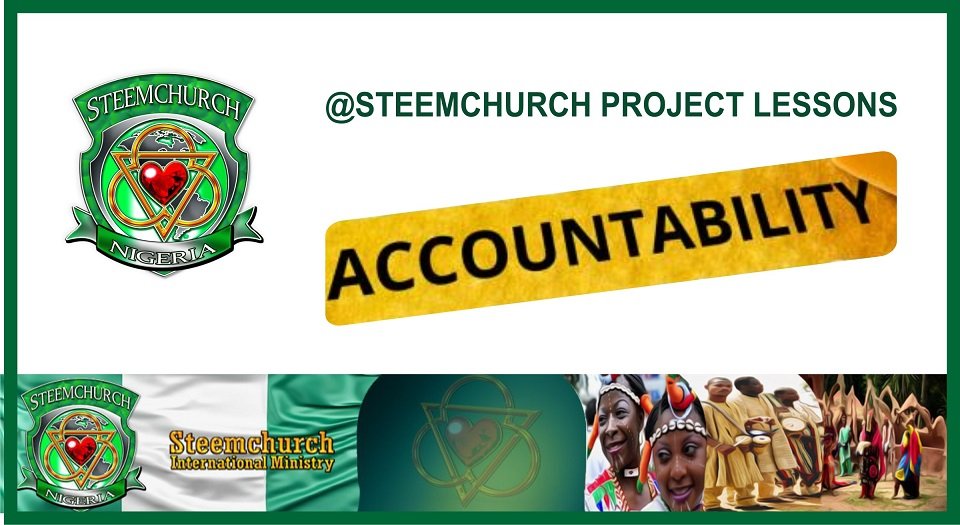 God who created us in His image has expectations for us. This is because He created us in His image and has made provisions that we be able to reach where he predestined for us and as well become who he created us to be. At the end of our journey, it is expected that we give a report of our stewardship to God. This is called "ACCOUNTABILITY".
"So then each of us shall give account of himself to God." - Romans 14:12
The above scripture among many others clearly depict how God demands that we all will give an account of our stewardship. We will tell God how well we put to use, the talents and gifts he gave to us and how we were able to show forth His praises and give Him glory in the midst of men. So it is with every project we undertake under God as obtainable in @Steemchurch International Ministries.
Techtarget defines "accountability" as an assurance that an individual or an organization will be evaluated on their performance or behavior related to something for which they are responsible. This behooves that accountability is tied to an assignment. The terms pf reference which was drawn for the assignment is the basis to which an officer is to be held responsible.
Accountability is very necessary in a ny organization that heads towards success as it gives a check for a worker to complete a given task and/or probably a room for explanations where the target was not met. Accountability calls for frequency in communication of the successes or hitches in the front towards achieving a purpose.
The essence of periodic accountability is to measure whether we qualify for further responsibilities or not. It is therefore very paramount that we fix our eyes on the blueprint of the goal we are pursuing in order not to deviate from it. When we fix our eyes on the goal and see ourselves gradually moving a step further, it builds more trust for us as we journey.
"He who is faithful in what is least is faithful also in much; and he who is unjust in what is least is unjust also in much. Therefore if you have not been faithful in the unrighteous mammon, who will commit to your trust the true riches? And if you have not been faithful in what is another man's, who will give you what is your own?" - Luke 16:10-12
Many people will not agree with the above scripture but the infallibility of God's word cannot be doubted. Our inability to be at our best in little projects will definitely show our vulnerabilities in more serious projects. By implication, the @Steemchurch leadership is interested in knowing how well you are thriving in your personal projects. This will build our trust in your capacity to handle community projects.
However, we must be conscious of the fact that where a goal was not set and objectives clearly defined, it would be impossible to measure successes.

ANNOUNCEMENTS
As of now, we have 2,147 SP. We call for more delegation towards the targeted 10,000 SP by July ending. Thank you to all who have delegated.
Collation of registered members of Steemchurch International Ministries have begun. Endure you have declared your membership to enjoy the coming blessings.
In the meantime, curation will be focused on parishioners who have declared their membership in @Steemchurch, stating how they will assist to build the community with their skills and resources as well as their life project which the community will be so glad to support them to a successful accomplishing.
2. Delegate SP to @Sc-n
4. Resteem our submissions for wider reach.
5. Declare your Membership to @Sc-n and @Steemchurch
Every parishioner that makes that declaration will be awarded a Certificate of Membership signed by @Sirknight. The certificate is beautifully designed by brother @edxserverus. Feel free to use your certificate and our newly created banners as footers for your #sc-n and #steemchurch posts.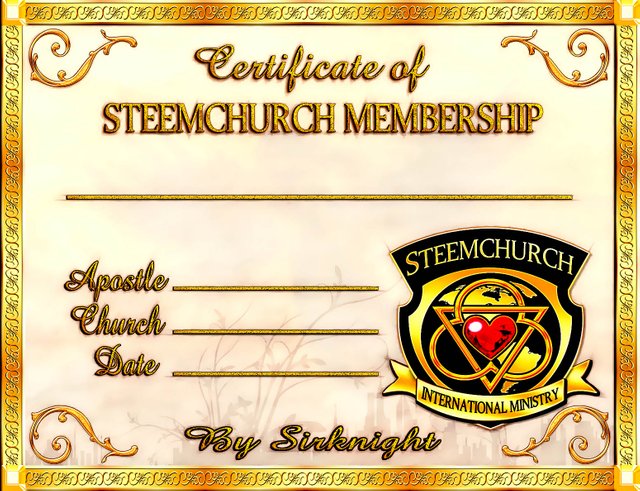 Long Live @Steemchurch International Ministries
Long Live Steemchurch Nigeria - @Sc-n
Long Live Nigeria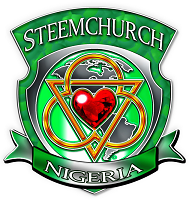 @UYOBONG
Your Chief Servant