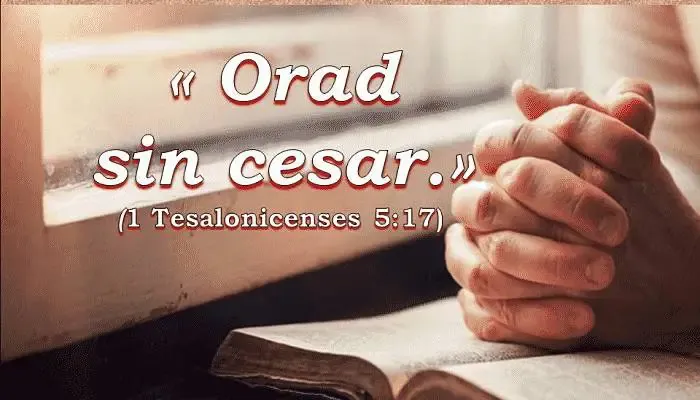 Source
Greetings to the entire Steemit family.
God's command regarding prayer is that we must pray constantly incessantly. However, we can ask ourselves: What did Paul mean when he said "pray without ceasing" (1 Thess. 5:17)? How could we lead a normal life doing such a thing?
First, Paul did not mean that we had to go everywhere whispering with God. Rather, he taught us that we can live in a constant attitude of intercession, even while doing our daily routines. Of course, there are days when we pray much more than others. But no matter what activities we have on our list of "things to do," we can have a natural and ongoing conversation with the Lord, covering all aspects of our lives.
Can you pray for insignificant or routine matters? Yes! God hears every prayer. As he is interested in all aspects of his life, he invites you to talk about anything that worries you, interests you, confuses you, scares you, challenges you or touches your life in some way. You should ask him to help you with small details, such as finding your missing glasses or remembering something you have forgotten. It is through such requests that you learn how loving and kind your heavenly Father is, and that you are a son or daughter of God whom He loves very much.