Every person needs to rest for at least 6 to 8 hours a day through sleep and many today are not fulfilling this rest due to many daily factors that do not allow the person to get adequate rest.
Today there are many reasons that can influence so that we can fall asleep and get the true rest we need
It is notorious that today modern society is subject to several events that produce harmful effects on health, bringing insomnia as an effect and most of the worries and routine of life bring depressions and anxieties to people, which accelerates this situation.
However, God has provided us with various promises so that we could rest in him and one of them is stipulated in the following verse.
Psalm 4: 8
8 In peace I will lie down, and I will also sleep;
Because only you, Jehovah, make me live in confidence.
Reina Valera 1960 (RVR1960)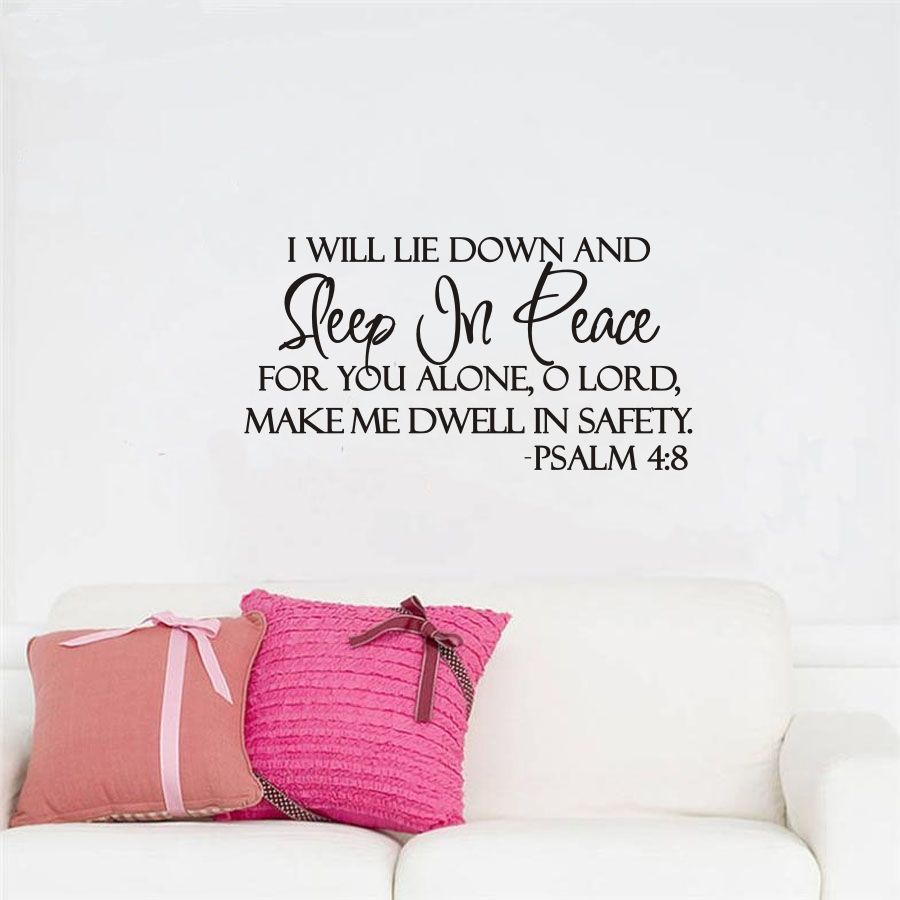 Source
The psalmist David proclaimed this psalm just when he went to sleep, I believe that David was a man subject to many anxieties and worries that limited his hours of rest but he held on to this promise to be able to fall asleep by putting his bed in the hands of God.
David put all his worries in the hands of God and gave himself completely to his hands, putting all his trust in God.
Reading this psalm before sleeping and believing it with all your heart will allow you to sleep confidently since it is being abandoned in the hands of God only he can give us security no matter what your burden
We must surrender to God's presence because he will give us the comfort we need to keep moving forward.
We need to rest in God leaving all our worries in him because he is our true shepherd our true father and in him we will have rest
There is no burden that God cannot relieve! Only in the rest will our soul rest.