It is common to surrender when there are obstacles and difficulties on the road or in any goal that we want to achieve and that is that life allows us to face them because everything we want to achieve needs effort and perseverance and if there are no obstacles it is possible that there are neither achievements nor effort no perseverance.
¡Every time we have a goal to achieve we also have obstacles to remove!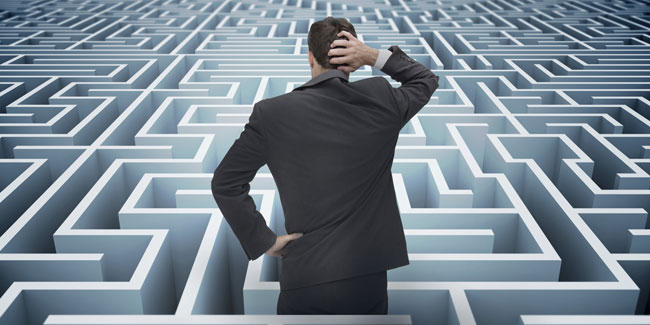 Source
All the men who have achieved great achievements did so through perseverance because they obviously found obstacles that were removed and overcome
In this regard some thinkers said the following:
-The greater the obstacle, the greater the glory in overcoming it.-Molière.
This really shows us that the obstacles will always be but the greater the obstacle, the greater the desire to overcome them.
-The obstacles are those frightening things you see when you take your eyes off your goal.-Henry Ford.
This successful man also said something important about the obstacles and obviously when the person removes his vision of the goal it becomes impossible to achieve since you are surrendering your efforts and surrendering to the circumstances.
-If you find a path without obstacles, it probably won't lead anywhere.-Frank A. Clark.
Obstacles are necessary, said this successful thinker, because he says that if there are no obstacles, there are no achievements or successes
Each goal demands an obstacle but each obstacle demands an achievement and for this we are removing and overcoming our goals.

Source
In that order of ideas I want to present this reflection, therefore, every plan, every achievement or every success must find obstacles in the course. The important thing of this is the way to face the obstacles and the knowledge that we have about them, because when we understand that the obstacles lead us to consolidate the dedication and perseverance through our efforts, then we will see it as normal and necessary. our life.
The Bible encourages us to overcome obstacles through our Lord Jesus Christ and to have faith and perseverance in their midst because they cannot be avoided and we already know that without effort and dedication the achievements would not take place.
John 16:33
I have told you these things so that you find peace in me. In this world you will face afflictions, but cheer up! I have overcome the world.
| NIV |
The obstacles are really inconveniences or physical or spiritual barriers that arise so that we can make decisions and achieve our goals. It is the obstacles that motivate us to fight and persevere for everything we want to achieve.
About this the word of God encourages us to trust in God since he who loves God all things helps well and obstacles are simply stones that we find along the way but that we easily remove with the help of God.