I got a chat from a discord user named @dimimp a couple of months ago and since I knew @dimimp isn't on discord I was so skeptical about the chat and before I could verify the user and warn others. Some people have already fallen victims to the scam.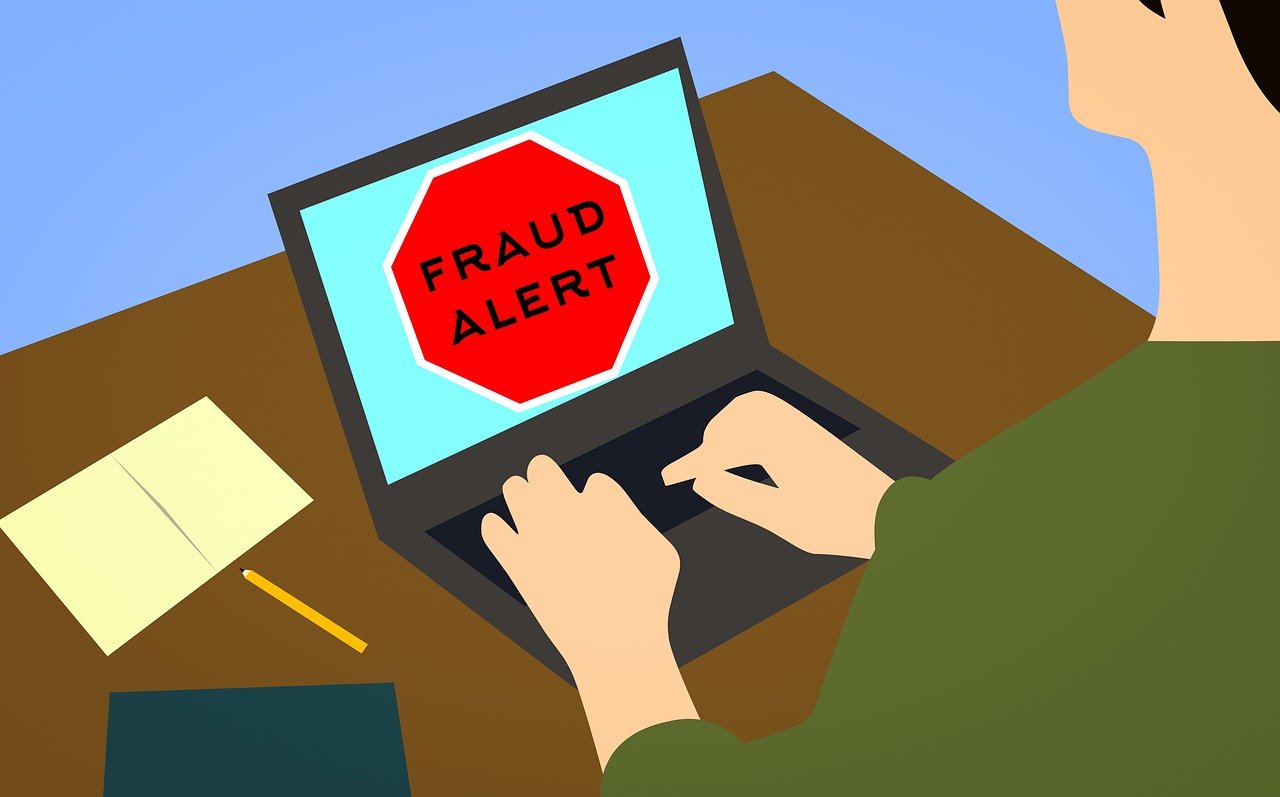 pixabay
Few days ago my friend @uche-nna told me that he was in communication with @dobartim and @thejohalfiles. And later Michaelcj informed me of the same chat so I asked them to hold on while I run a verification on the accounts and it came out that it's the same user who used the cover @dimimp that's the one running this scam circle.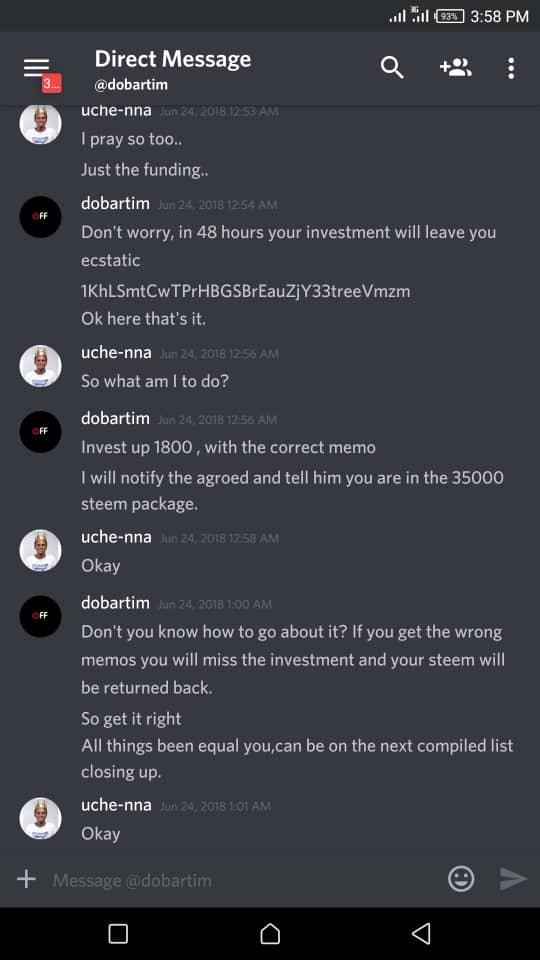 A chat with the fake @dobartim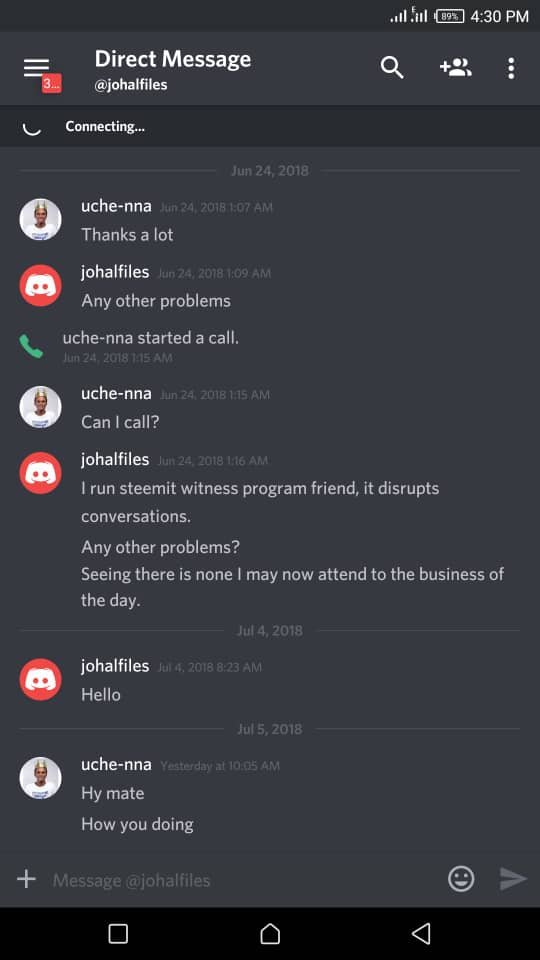 the fake johalfiles
Modus Operandi of the scam
Discord has one loophole which is exploited at these scammers. On discord, multiple users can open account with the same username, for example there are two users by the name @godsnana, one is my friend and I don't know the other.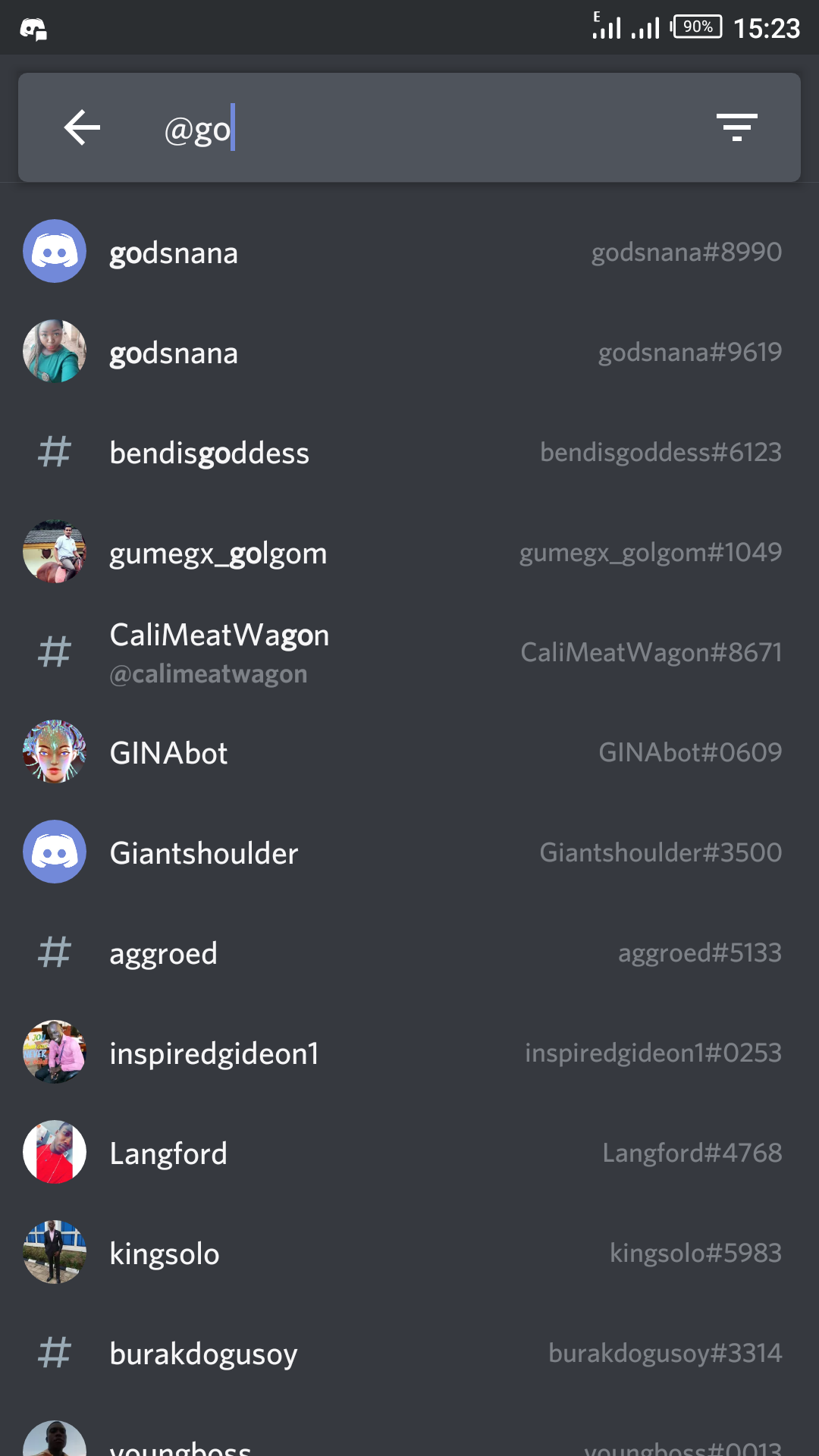 So here I can be chatting with the wrong user without knowing who exactly I'm chatting with. These loophole allow scammers to impersonate top ranking Steemians.
Also, discord users can Change their username at will, this allows the same scammer with the same account to chat with people under different disguise.
So, after a successful scam the user name is changed and you cannot really find the user again.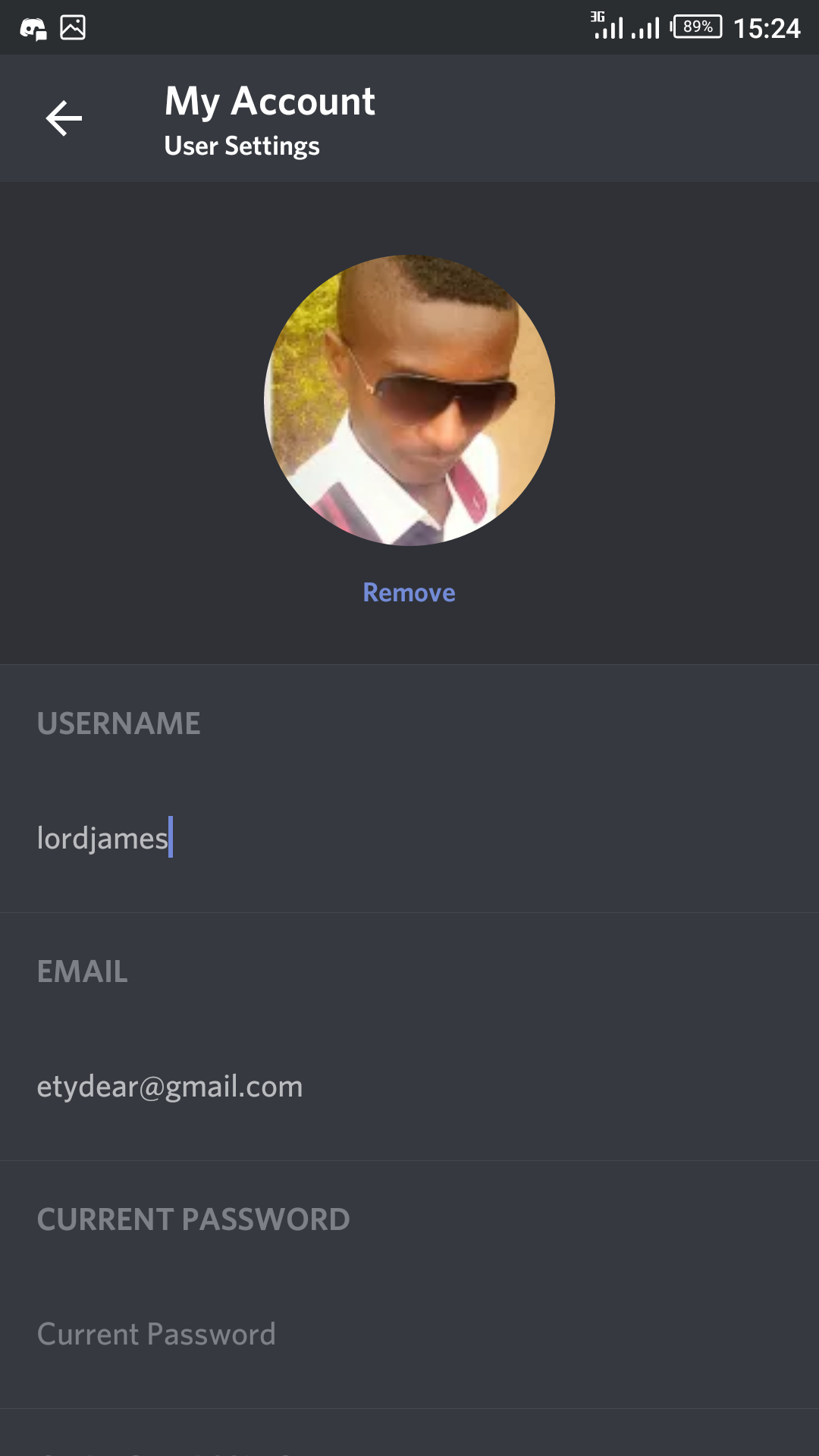 This two features allows a smooth scamming process and people tends to trust top ranking Steemians and witness even with their money/Steem.
First a chat will be initiated and the scammer will make you comfortable and believe he's the ring person you are chatting with.

Next talk about about Steem mining and running witness mode. You will be asked to transfer a certain amount of Steem to start the mining and since the he wants to keep the business private, you will have to another account claimed to be his second account.

If this happens, then dude you've just fallen a victim.
Which Accounts Are Mostly Impersonated.
From my findings, the following accounts are mostly impersonated: @dobartim, @thejohalfiles, @dimimp, @surfyogi.
I understand that these guys goes by different names which include other top ranking Steemians and witnesses apart from the ones I have mentioned above. Therefore to protect yourself, try to verify any account you want to chat or conduct business with on discord.
How To Verify If You Chatting With The Real Steemians.
Back when I used to give out prizes on 2go, I developed a certain method of verifying users.
When you are contacted by a Steemians, before you initiate any deep chat or business. Drop a short coded message with the user on discord and ask him/her to drop it as a comment on your latest post with his real Steemit account.

If the user is who is claimed to be, then he will used his real account to carry out the verification process. If not, then you know what to do.
Above all, learn to keep your greed for profit away from business dealings. Scammers and fraudster changed their method from time to time but one thing is constant, they are always looking out to feed on your greed.