So it looks like @anoniam admits to being the Phisher and the guy who tried to scam me pretending to be Dang.
How do I know this?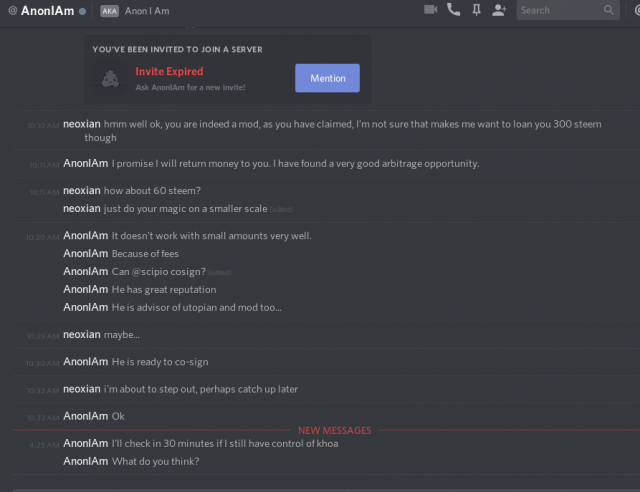 Hey (real) Dang @dang007! He still has posting rights on Khoa! Please go to https://v2.steemconnect.com/dashboard
and revoke those rights.
If anyone else thinks they might have been Phished, please go to https://v2.steemconnect.com/dashboard
and revoke rights there. (And change your keys too of course.)
And I believe that @anoniam isn't just some throwaway Discord account. It's his real account.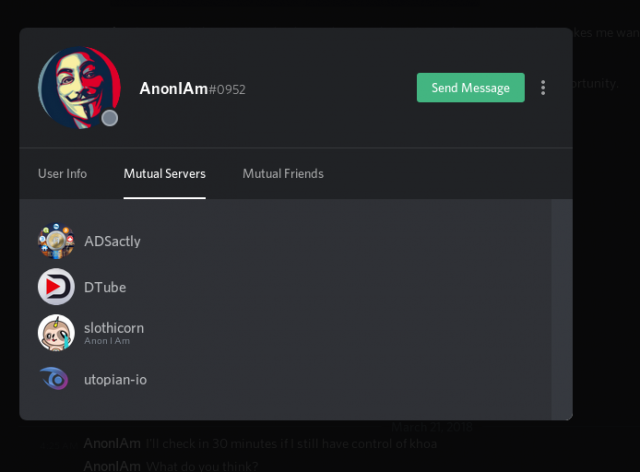 He is on a ton of servers. He has mod rights on Slothicorn. He used to be in PAL until I kicked his dumb ass out.
Can we get him kicked out of these servers please?
Here he is "Fake Dang" or @anoniam as I know now chatting with me:


First he tried to get a loan from me as @anoniam claiming
I have reputation in eyes of great people like Stellabelle
And flaunting his mod rights on Slothicorn, but after chatting with Stellabelle and some others I found quickly found that his reputation wasn't so great and refused him.
So when you can't get a loan the legit way, clearly the answer is the trick the lender into giving you money, because that's what normal honest people do.
Do not trust this guy. He is a full on scammer and miscreant.