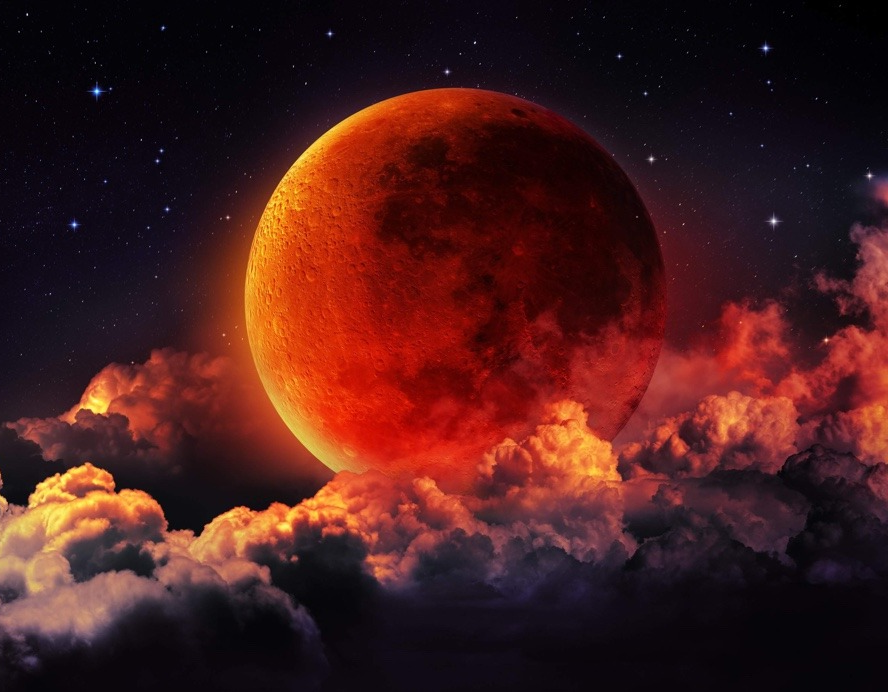 Super Blue Moon eclipse on January 31
The Blue Moon – second of two full moons in one calendar month – will pass through the Earth's shadow on January 31, 2018, to give us a total lunar eclipse. Totality, when the moon will be entirely inside the Earth's dark umbral shadow, will last a bit more than one-and-a-quarter hours. The January 31 full moon is also the third in a series of three straight full moon supermoons – that is, super-close full moons. It's the first of two Blue Moons in 2018. So it's not just a lunar eclipse, or a Blue Moon, or a supermoon. It's all three … a super Blue Moon eclipse!
http://earthsky.org/?p=270280
Rare moon occurrence coming … and the last time it happened was 152 years ago!
Jan. 31 will bring the third supermoon in a row, the second full moon of January and a total lunar eclipse, all at the same time. The combination is known as a blood moon, a blue moon and a supermoon – all together.
http://yellowhammernews.com/featured/yet-another-supermoon-month/
Super Blue Blood Moon 2018: When, Where and How to See It
January skywatchers are in for a rare treat: a Blue Moon, a total lunar eclipse and a supermoon all in the same month. Check out our full guide, and latest stories, of this rare Super Blue Blood Moon lunar eclipse!
https://www.space.com/39208-super-blue-blood-moon-guide.html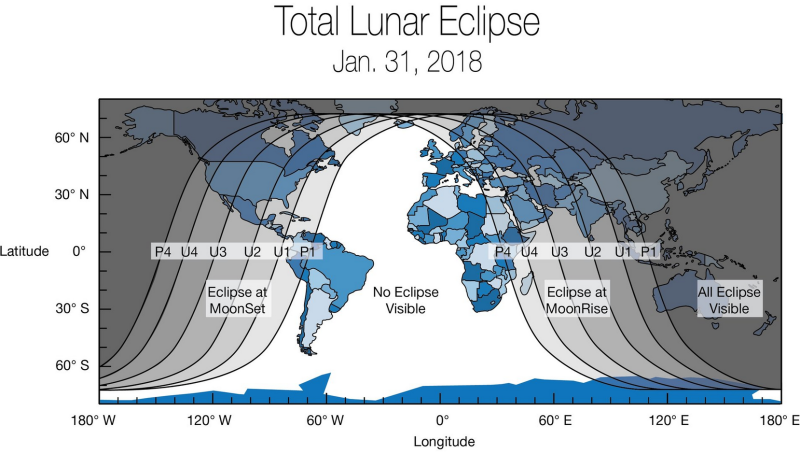 ---
Blood Moon is not a scientific term but has come to be used due to the reddish color seen on a Super Moon during the lunar eclipse. When sunlight passes through the earth's atmosphere, it filters and refracts in such a way that the green to violet lights on the spectrum scatters more strongly than the red light. This results the moon to get more red light
https://en.wikipedia.org/wiki/Lunar_eclipse#Blood_moon
A blue moon is an additional full moon that appears in a subdivision of a year: either the third of four full moons in a season, or a second full moon in a month of the common calendar.
https://en.wikipedia.org/wiki/Blue_moon
A supermoon is label created to describe a full moon or a new moon that approximately coincides with the closest distance that the Moon reaches to Earth in its elliptic orbit, resulting in a slightly larger-than-usual apparent size of the lunar disk as seen from Earth.
https://en.wikipedia.org/wiki/Supermoon