We stood on the causeway leading to the cape just as the sun peaked over the horizon. The silhouette of the massive V.A.B. raising above the mist still imposing itself on the landscape, my Mecca, Cape Canaveral. Even at this distance. And off to the right a seemingly tiny shiny spire. The reason we had stopped here yet again.

At Playalinda Beach, walked the mile to Nasa's perimeter fence and there she stood upon launch platform 39a.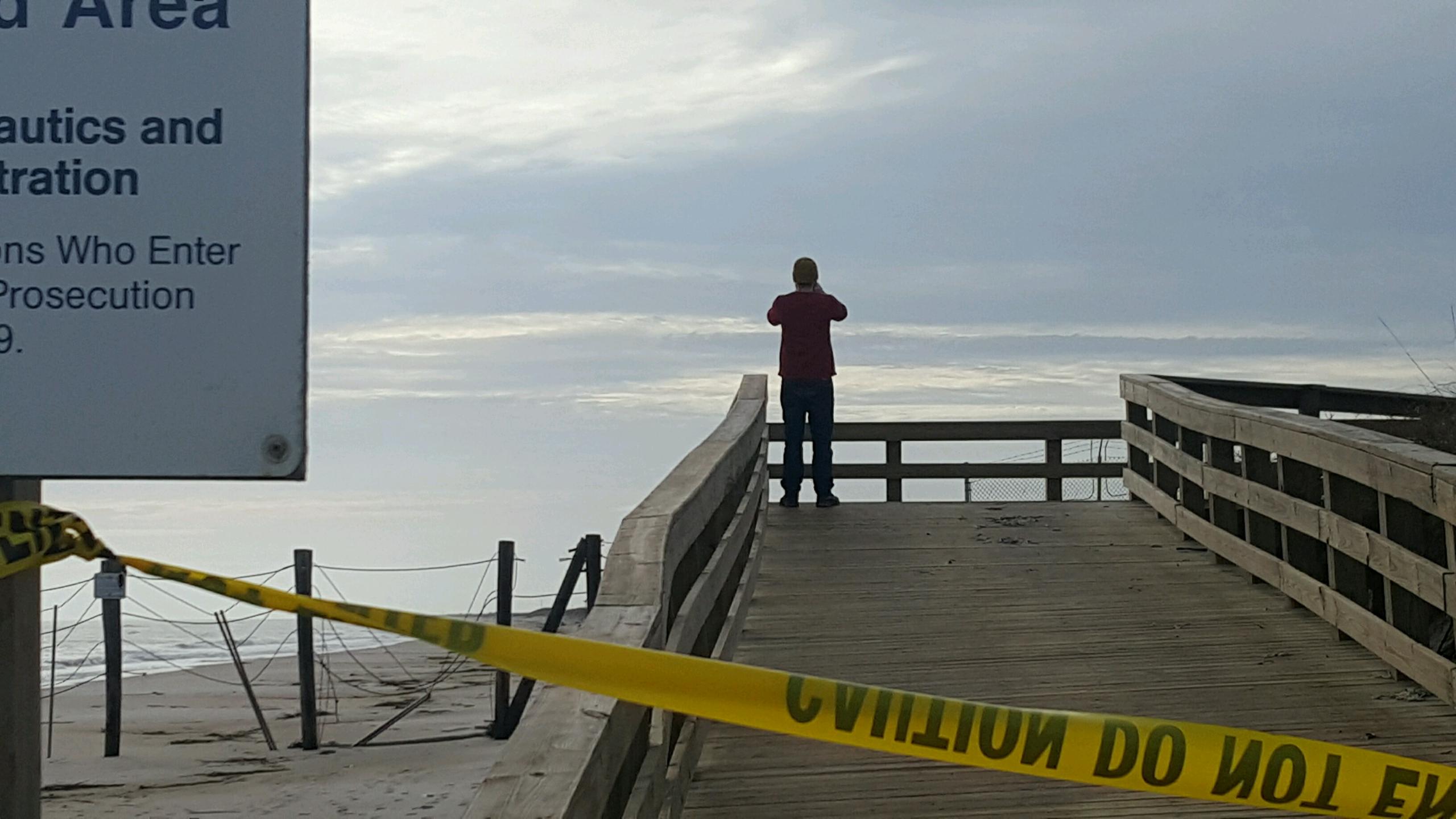 (Ok so maybe a bit beyond the perimeter...)
At 70 meters tall, 27 Merlin rocket engines and a payload capacity of 54 metric tons (59.5 US) she is the SpaceX Falcon Heavy the worlds most powerful rocket.
And that that day they were going to see if she wants to fly. But like I said, were... The government shutdown had put KSC operations on hold. So there she still stood idle.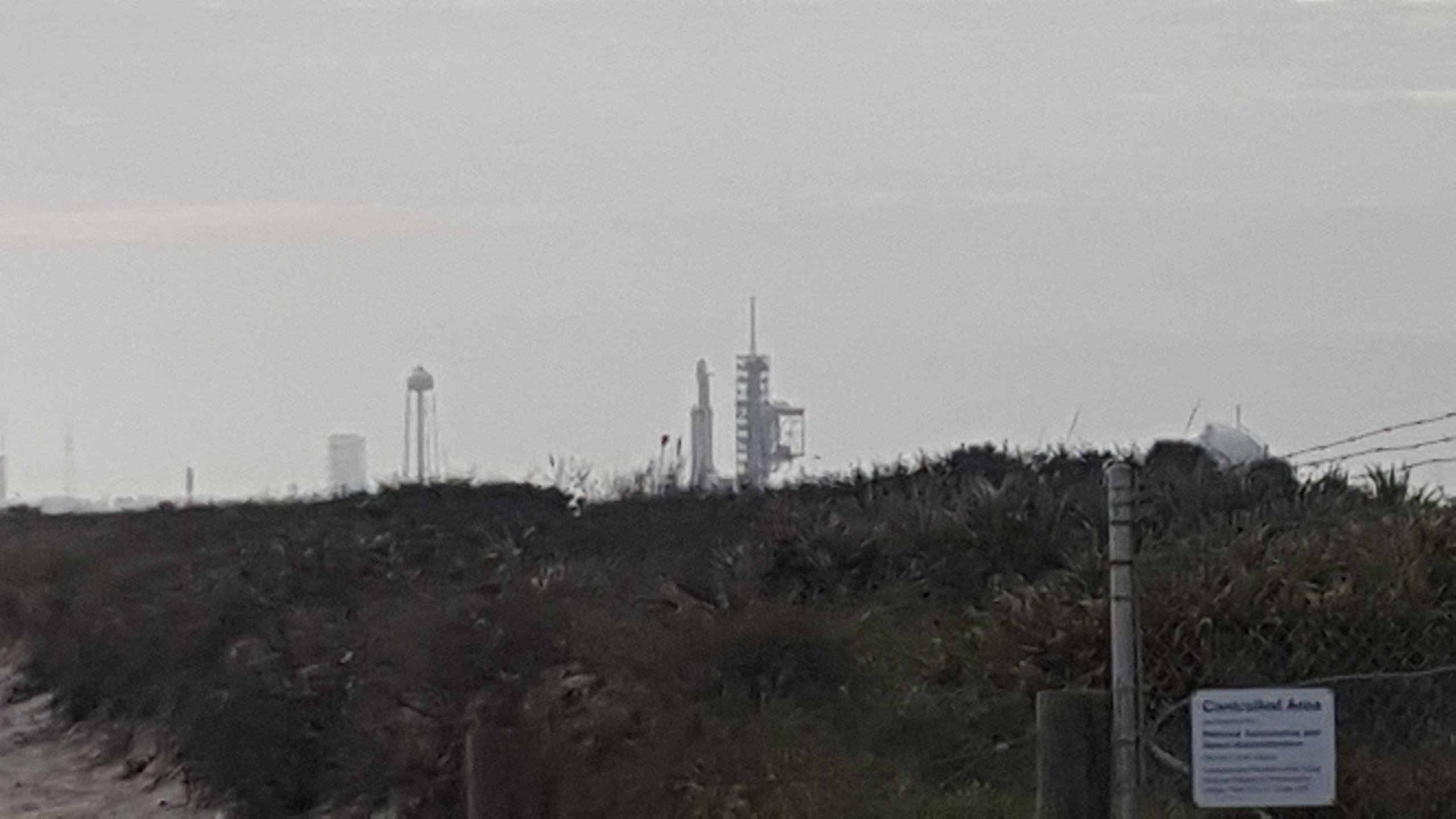 I couldn't say I was surprised, when it comes to space travel it's always a long shot you will be there at the right time. And after for so many weeks and scrubbed test even SpaceX has lost count of how many times they have had to reset.
And so after some bad pictures from my phone, we set off to hit the road and head back to the cold mountains of south-west Virginia.
And then it happened. Wednesday, Jan 24, 2018, they fired her up and she is ready to go. When it comes to rockets, maiden flights usually end in the biggest fireworks display you will ever see. But I hope she will fly.
Luckily there is always youtube:
Would you like to know more? http://www.spacex.com/falcon-heavy
Thanks for reading and don't forget to ride the bear!