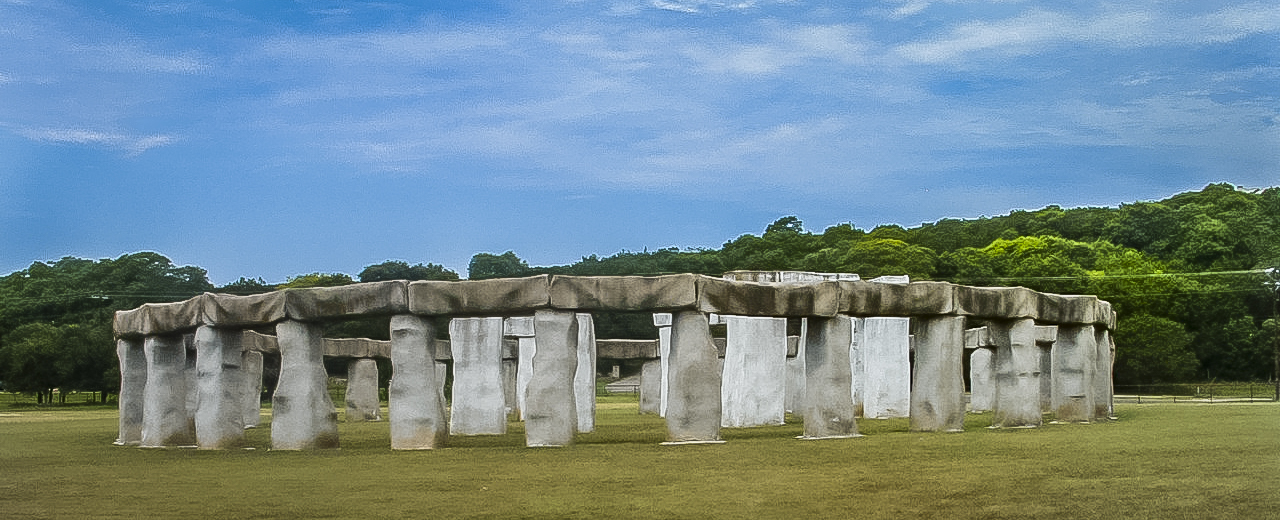 When you think of Stonehenge or Easter Island, I am sure Texas does not come to mind, but, maybe it should. Located 120 miles west of Austin or 64 miles northwest of San Antonio, Ingram, Texas is now home to both. No, they were not whisked away from England or Chile, these monuments are just replicas created by 2 friends who had a fascination with historic cultures and built to celebrate the work of both Neolithic and Polynesian cultures.
How it all Began

It all started when a man named Doug Hill finished a construction project in 1989 which left Hill with one huge slab of limestone. Not knowing what to do with it, he offered the slab to a friend and neighbor Al Sheppard. Sheppard had a large field near Hunt, Texas and Hill thought he might want to use this limestone slab to decorate his landscape. Sheppard agreed and the limestone was moved to his property.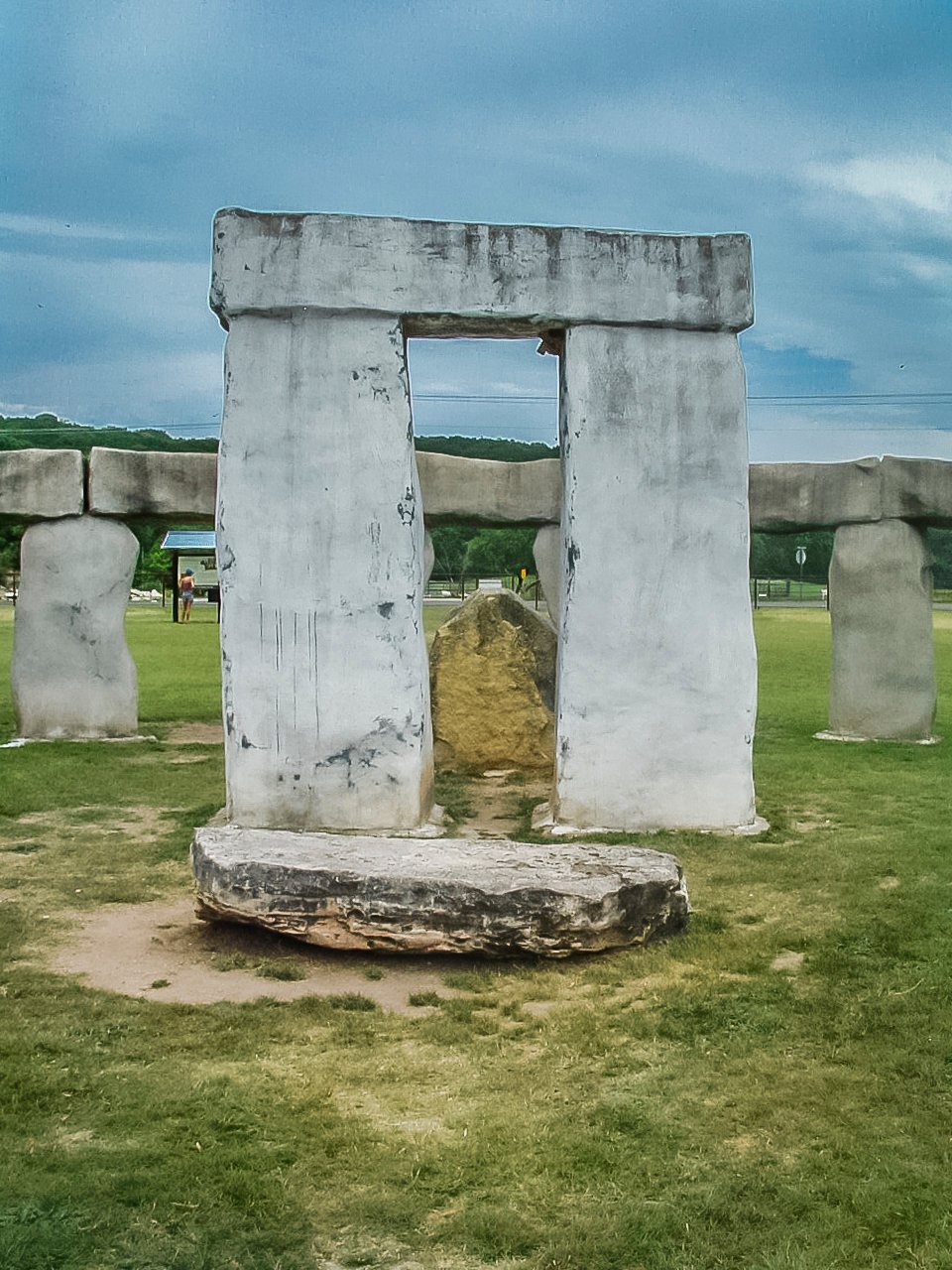 Stonehenge II

The problem, as Sheppard noted, was that even though it was a large piece of limestone, it was not visible enough from the road. Sheppard wanted people driving to see it. So, to draw more attention to the rock, the 2 men constructed a 13-foot-tall arch behind it. Once the arch was built, the 2 men commented on its resemblance to the Neolithic era Stonehenge located near Salisbury, England. This excited Sheppard who had recently traveled to England and visited Stonehenge and he decided to pay Hill to design and build a complete replica of the site on his property. After nine months, the complete circle was built using a combination of cement, steel, metal mesh, and plaster. The only real rock used was the original limestone slab. Although the finished replica was only 90% as tall and only 60% as wide, it was definitely noticeable.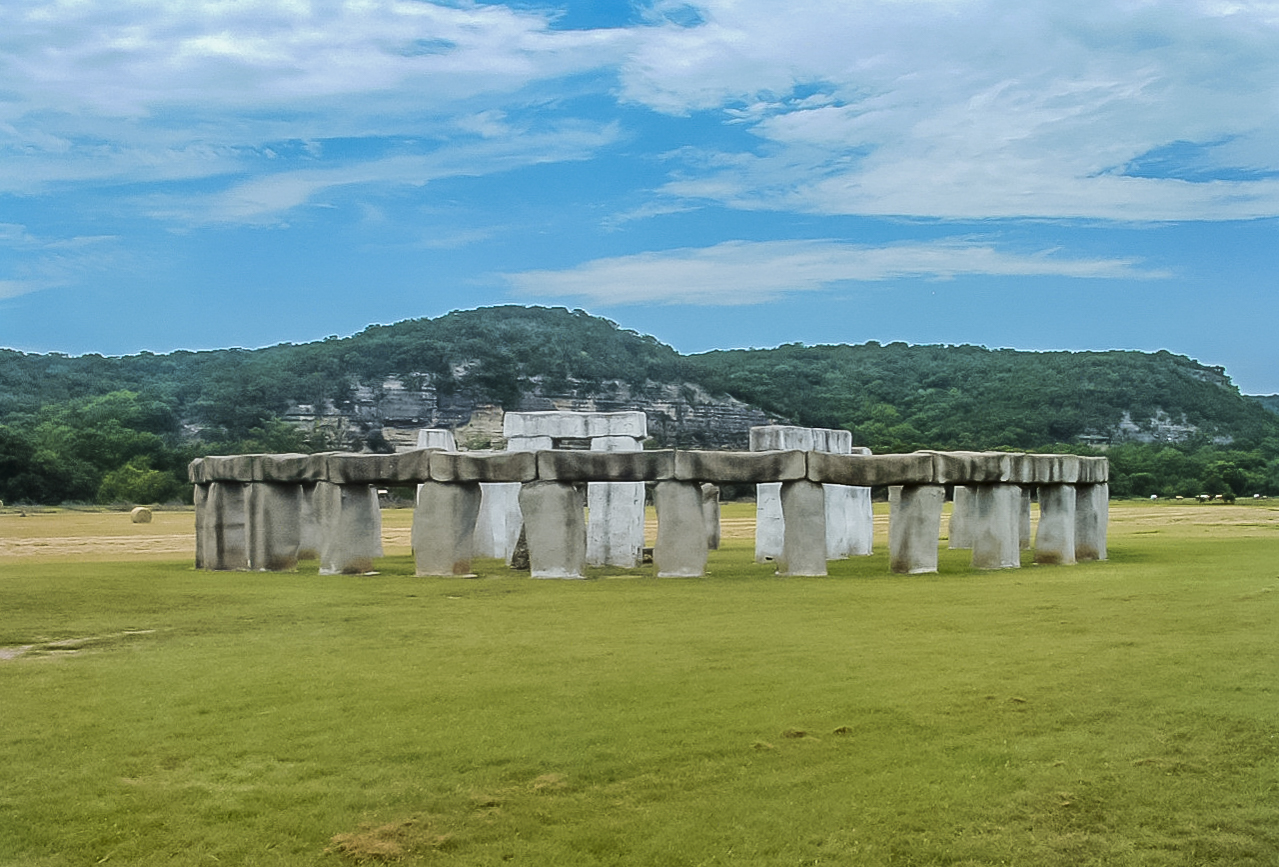 Easter Island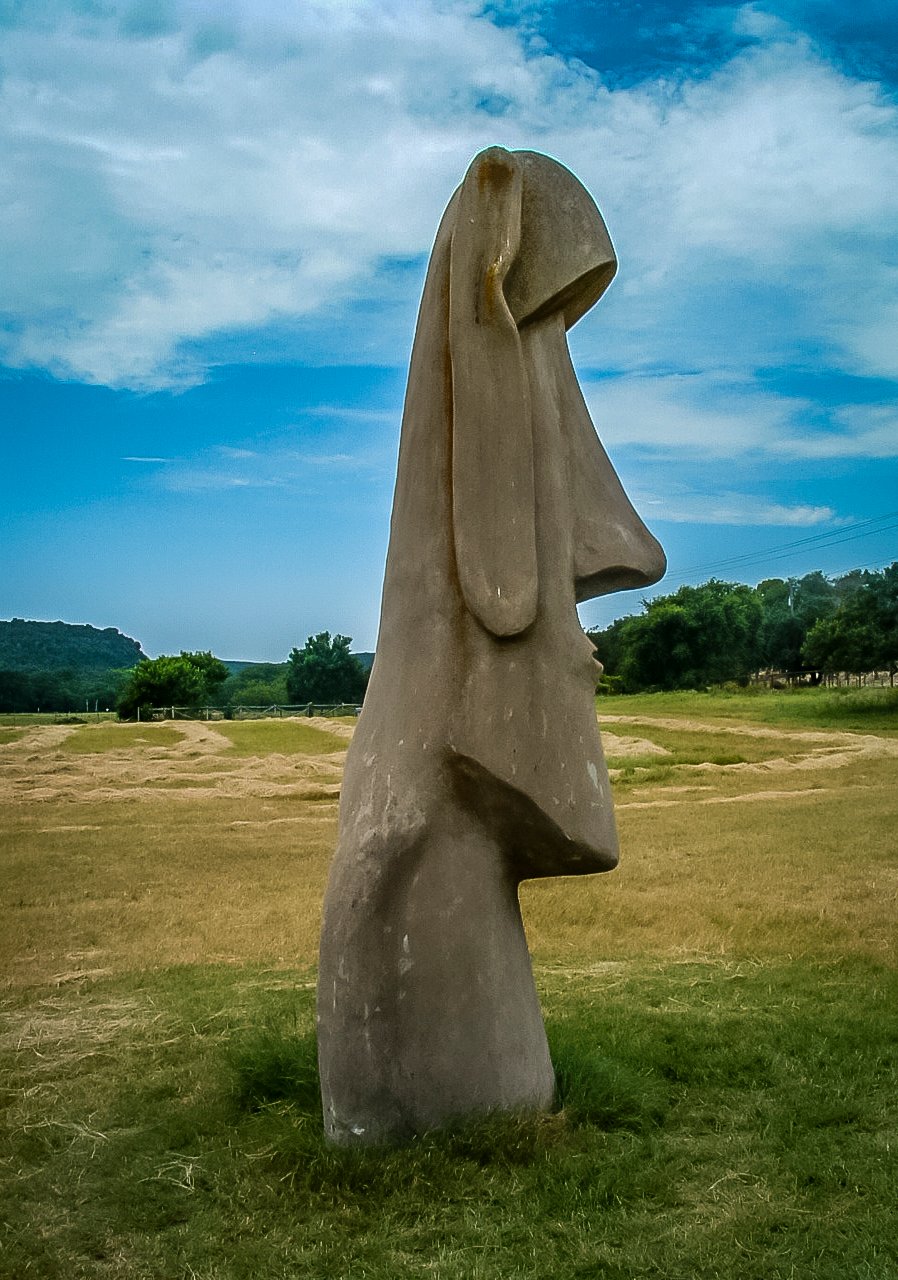 Once "Stonehenge II" was complete, Sheppard wanted more. So, a year and a half after Stonehenge II was finished, and just after Sheppard returned from a trip to Easter Island and had seen the Moai heads carved by the Rapa Nui people, he contacted Hill to recreate some of the monolithic statues for his property. Sheppard wanted to bring the Easter Island experience together with Stonehenge. Only two heads were created, both of which are 13 ft high and looked remarkably similar to the real Moai heads found on Easter Island, although slightly more comical.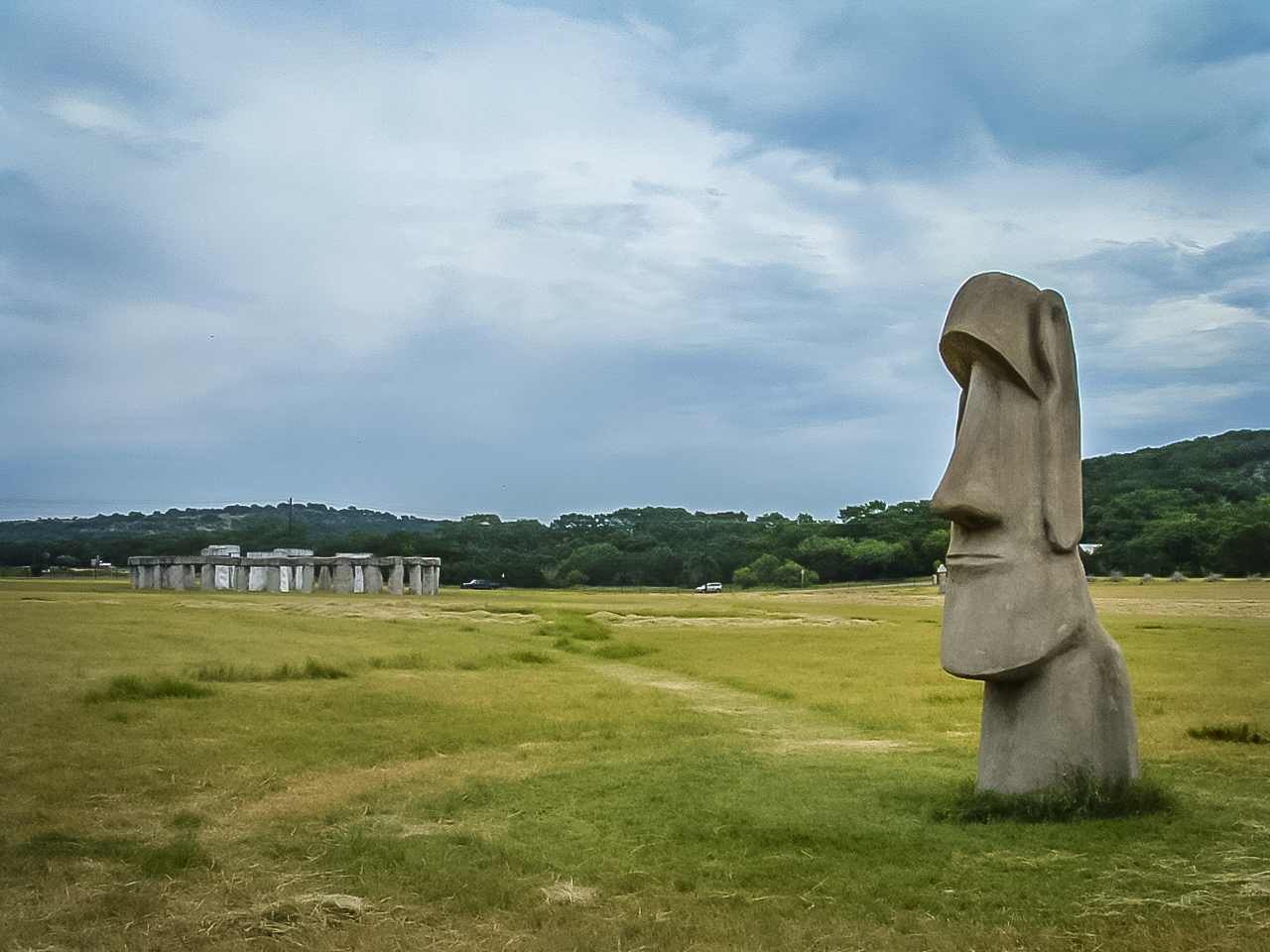 Additional replicas were planned including a totem pole Sheppard wanted to create due to his fascination with ancient Indian tribes from Alaska, but in 1994, before this addition could be started, Sheppard passed away.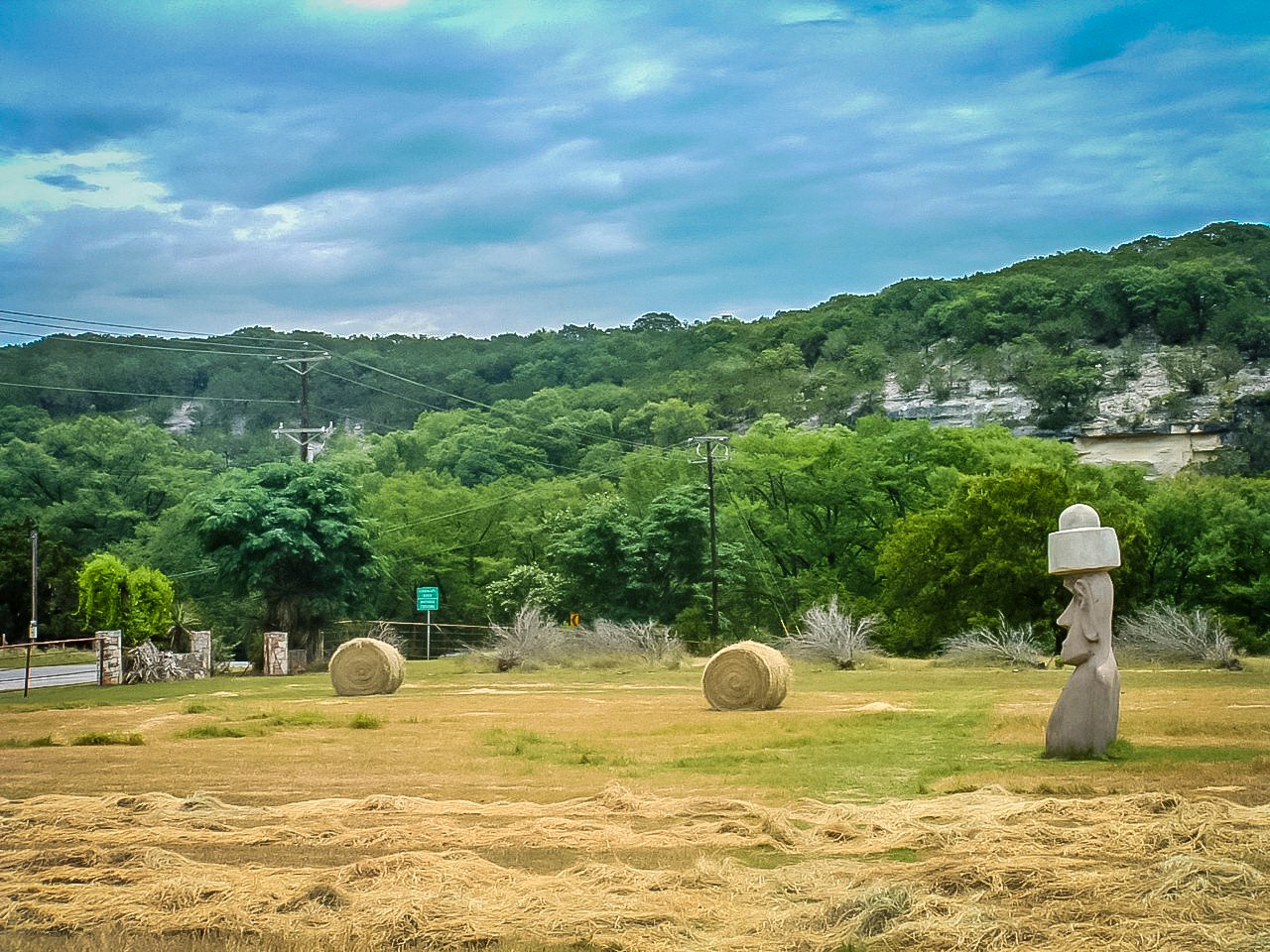 Relocation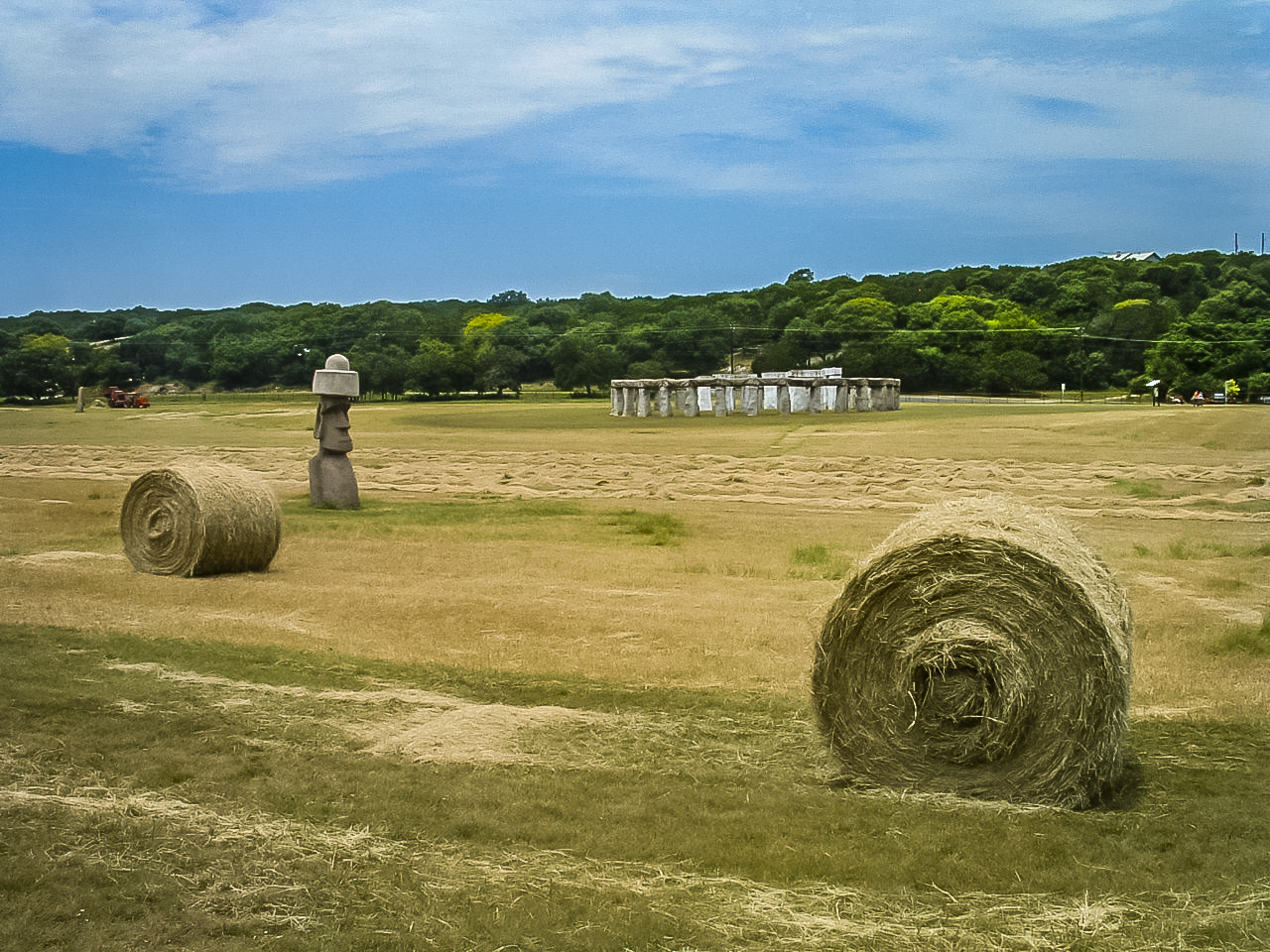 Years later in 2010, the Shepperd family sold the property and the new owner wanted to tear down the replicas. Immediately, the Hill Country Arts Foundation commenced a "Save Stonehenge II" fundraising campaign which raised enough money to haul off all the pieces and store them 8 miles away. This protected the art and gave the Foundation time to raise additional funds to move, repair, and rebuild the art installation on the Foundation's campus in Ingram, Texas. The new location of Stonehenge II sits directly in the path of the April 8, 2024, total solar eclipse so make sure to plan now for a true Texas Stonehenge experience. This eclipse is expected to last just a short 4 minutes and 26 seconds so you don't want to miss it.
The Foundation plans to add a dance floor, benches, and sidewalks to the site in the near future so there is more to come soon.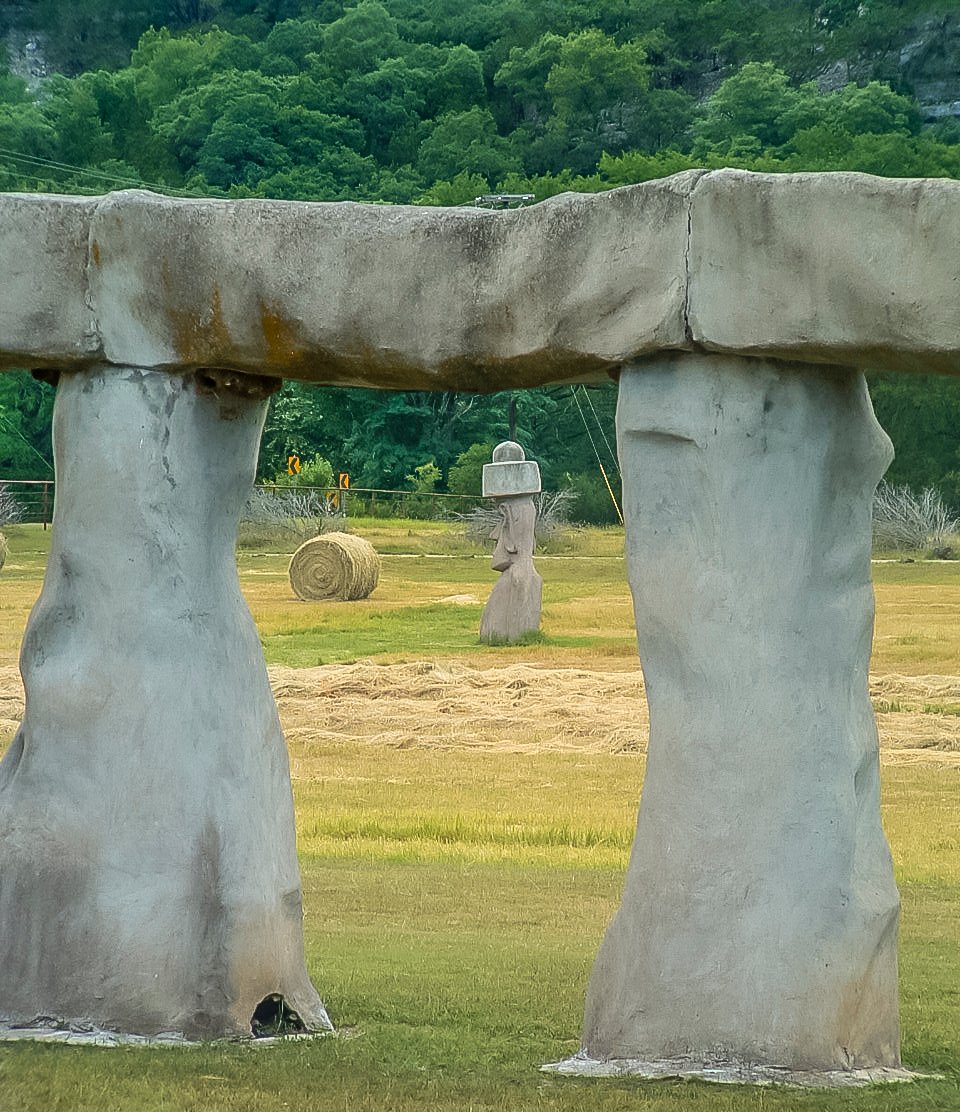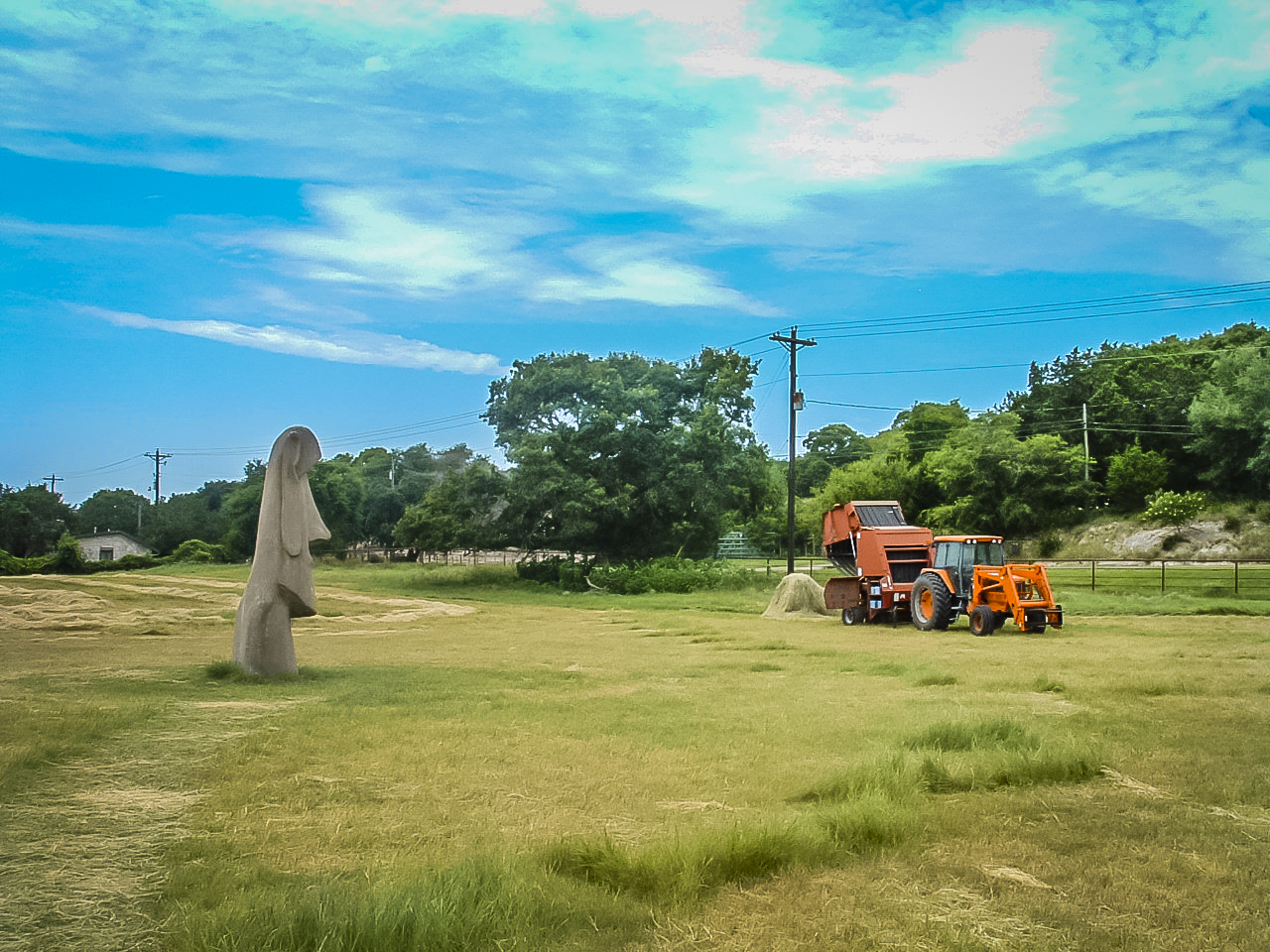 Stonehenge replicas are not isolated to Texas. In fact, Stonehenge II was not even the first replica to have been built in the US nor was it the last. Check this link to see many others.
How to get there

Address:
120 Point Theatre Road
Ingram, TX 78025
Stonehenge II is located on a back road just 64 miles northwest of San Antonio south off I-10. Take exit 505 to FM 783, Harper Rd., then turn right on TX-27 and go to Hwy 39 finally turning left on Point Theatre Rd. in Lions Park.
Stonehenge II is open from dawn to dusk every day but it is always a good idea to give the Hill Country Arts Foundation a call at (830) 367-5121 before you drive out to make sure.
All Content and Photography is Original.
Enjoying my content? Please help support my efforts by resteeming.
Thanks So Much - Liquidtravel