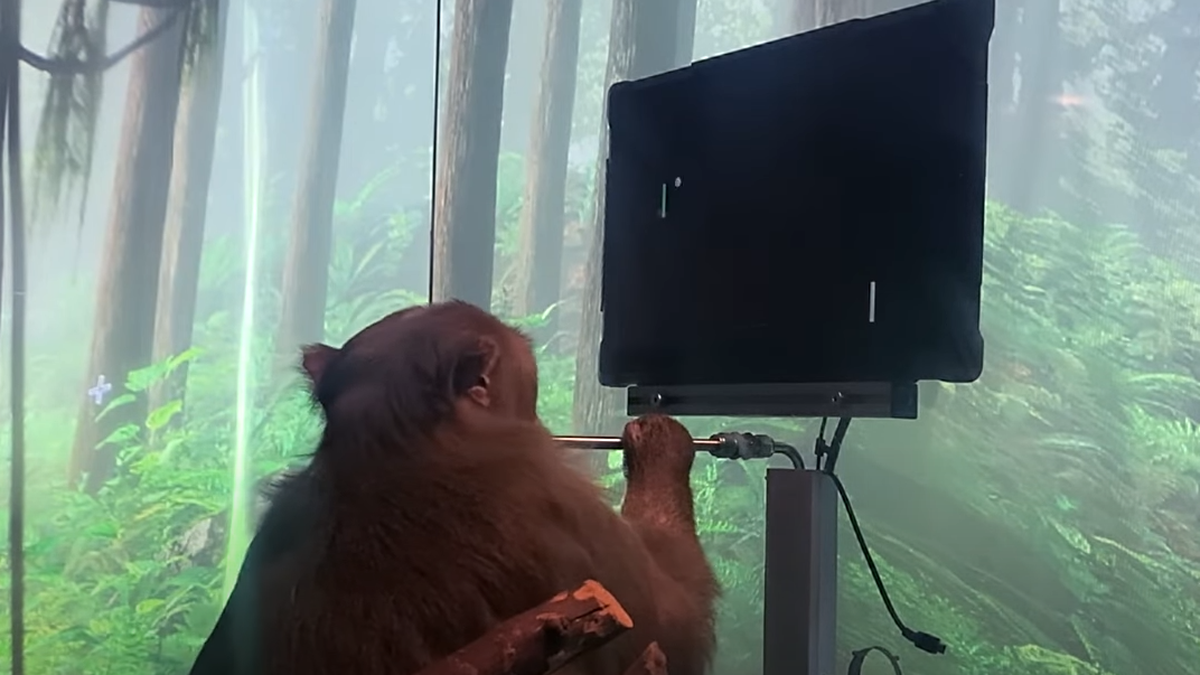 Source
We have already talked about the Neuralink company owned by Elon Musk and his project to design a brain-machine interface that allows us to operate machines and computers telepathically, by inserting a special chip implanted in the cerebral cortex capable of interpreting electrical impulses coming from the brain.
>Ya hemos hablado alguna vez de la empresa Neuralink propiedad de Elon Musk y de su proyecto de diseñar un interfaz cerebro-máquina que nos permita manejar máquinas y computadoras telepáticamente, mediante la inserción de un chip especial implantado en la corteza cerebral capaz de interpretar los impulsos eléctricos del cerebro.
In their latest experiment, the Neuralink team surgically inserted two microchips into the brain of a macaque that was subsequently trained to play the legendary computer game Pong, which most ancient of my readers will have played in their puberty, consisting of avoiding have a ball slip through the side of the screen using a vertical bar.
En su último experimento el equipo de Neuralink insertó quirúrgicamente dos microchip en el cerebro de un macaco al que posteriormente se le entrenó para jugar al legendario juego de ordenador Pong, al que los más vetustos de mis lectores habréis jugado en vuestra pubertad, consistente en evitar que una pelota se cuele por el lado de la pantalla utilizando una barra vertical.
Each time the macaque hits the ball, it is supplied with banana shake through a tube for this purpose, while Pager the macaque moves the joystick to return the ball, the chips record all the cerebral impulses that are produced in the brain with each movement and Pager action.
Cada vez que el macaco acierta con la pelota se le suministra batido de plátano a través de un tubo al efecto, mientras Pager el macaco mueve el joystick para devolver la pelota los chip registran todos los impulsos cerebrales que se producen en el cerebro con cada movimiento y acción de Pager.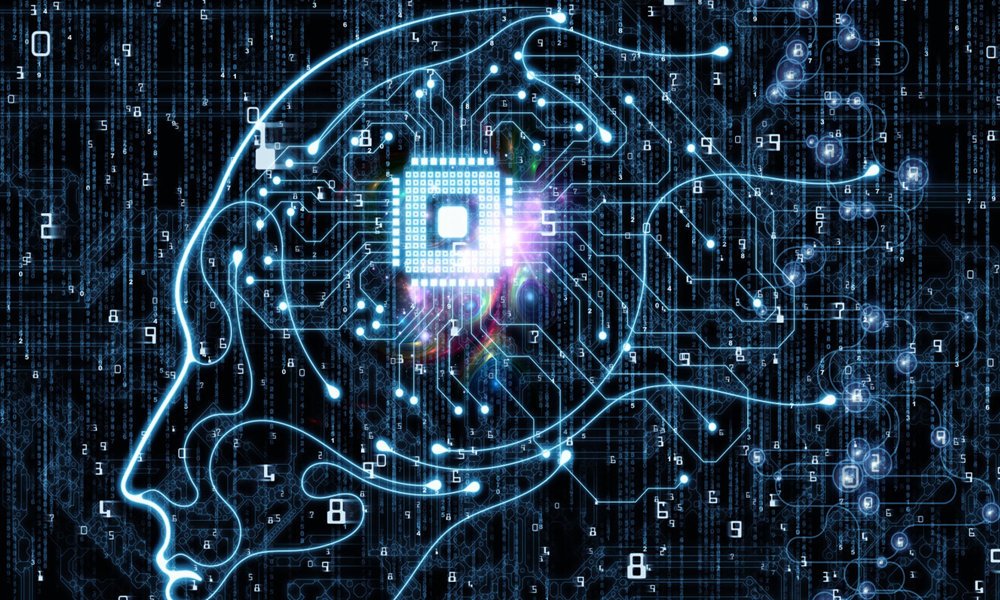 Source
Meanwhile, the microchips collect the signals from 2,000 electrodes located on each side of Pager's brain in the areas where the brain coordinates the movement of the hands and they are analyzed and calibrated by the system to be able to interpret those electrical impulses that order the hand move to either side.
Mientras tanto los microchips recogen las señales de 2.000 electrodos situados a cada lado del cerebro de Pager en las zonas donde el cerebro coordina el movimiento de las manos y las van analizando y calibrando el sistema para ser capaz de interpretar esos impulsos eléctricos que ordenan a la mano moverse a uno u otro lado.
After a time of calibration, the scientists disconnected the joystick and Pager continued with the game, but this time by moving the Pong paddle through telepathy, decoding the signals produced in Pager's brain, the chip is capable of playing Pong without the need to be connected to no intermediate device.
Tras un tiempo de calibración los científicos desconectaron el joystick y Pager siguió con el juego pero esta vez moviendo la pala de Pong mediante telepatía, decodificando las señales producidas en el cerebro de Pager el chip es capaz de jugar a Pong sin necesidad de estar conectado a ningún dispositivo intermedio.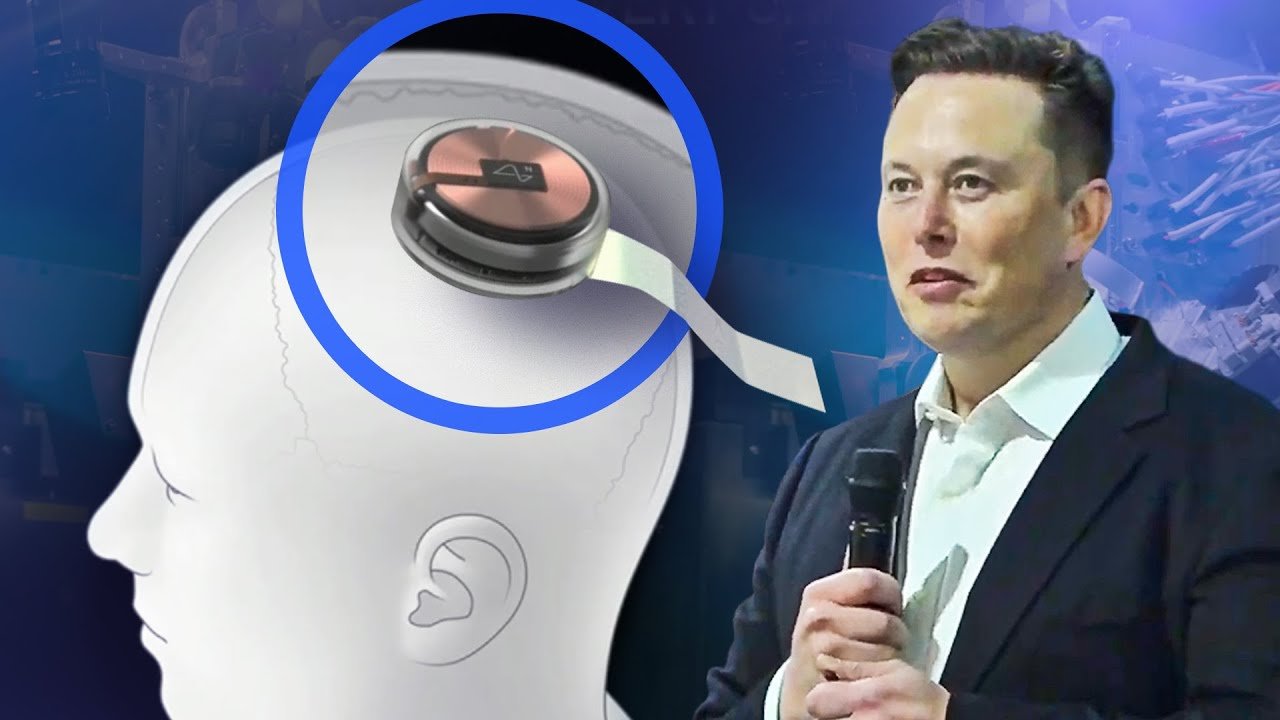 Source
Even with time, as you will see in the video below, they remove the joystick from Pager and he continues playing Pong with the sole concern of sucking the banana shake that they supply him every time he returns the ball in the game, simply using your mind to play. Amazing!.
Incluso con el tiempo, como veréis en el vídeo que os dejo abajo, le quitan el joystick a Pager y sigue jugando al Pong con la única preocupación de succionar el batido de plátano que le suministran cada vez que devuelve la pelota en el juego, simplemente utilizando su mente para jugar. ¡Impresionante!.
The ultimate goal of all these experiments is to be able to help quadriplegic people to operate a computer and to communicate with their peers, as well as to provide a cure for devastating diseases such as Alzheimer's or Parkinson's disease and even, in the medium term, improve the brain capacities of the average citizen, which we need urgently.
El objetivo final de todos estos experimentos es poder ayudar a las personas tetrapléjicas a manejar un ordenador y poder comunicarse con sus semejantes, así como proporcionar una cura para enfermedades devastadoras como puede ser el Alzheimer o la enfermedad de Parkinson e incluso, a medio plazo, mejorar las capacidades cerebrales del ciudadano medio, que falta nos hace.
More informaion/más información