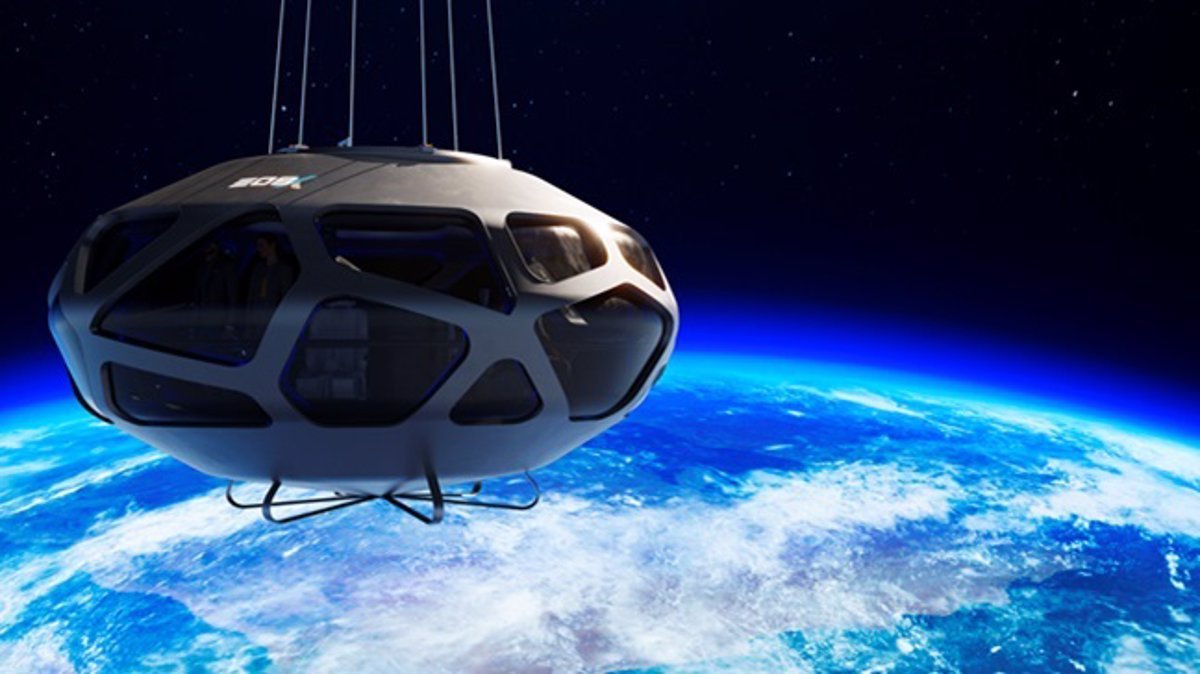 Source
Although we usually only hear about NASA, Soyuz or SpaceX, there are other companies that also try to have their mind set on space even if it is in a more playful way thinking about space tourism, from Amazon with its Blue Origin project or the project of Galactic Virgin.
Aunque normalmente solo escuchamos hablar sobre la NASA, Soyuz o SpaceX, hay otras compañías que también intentan tener su mente puesta en el espacio aunque sea de un modo más lúdico pensando en el turismo espacial, desde Amazon con su proyecto Blue Origin o el proyecto de Virgin Galactic.
To all this is now joined by the Spanish company EOS-X that has recently embarked on the adventure of space tourism and intends to offer trips to space to see the curvature of the earth, in a pressurized capsule for five people propelled by a hot air balloon .
A todo esto se une ahora la empresa española EOS-X que recientemente se ha embarcado en la aventura del turismo espacial y pretende ofrecer viajes al espacio para poder ver la curvatura de la tierra, en una cápsula presurizada para cinco personas impulsada por un globo aerostático.
According to the creator of this company, he intends to turn space into a new tourist destination to take advantage of the fascination of the general public for this type of pseudo space adventures, offering wonderful views of our planet from space.
Según el creador de esta empresa, pretende convertir el espacio en un nuevo destino turístico para aprovechar la fascinación del público en general por este tipo de pseudo aventuras espaciales, ofreciendo maravillosas vistas de nuestro planeta desde el espacio.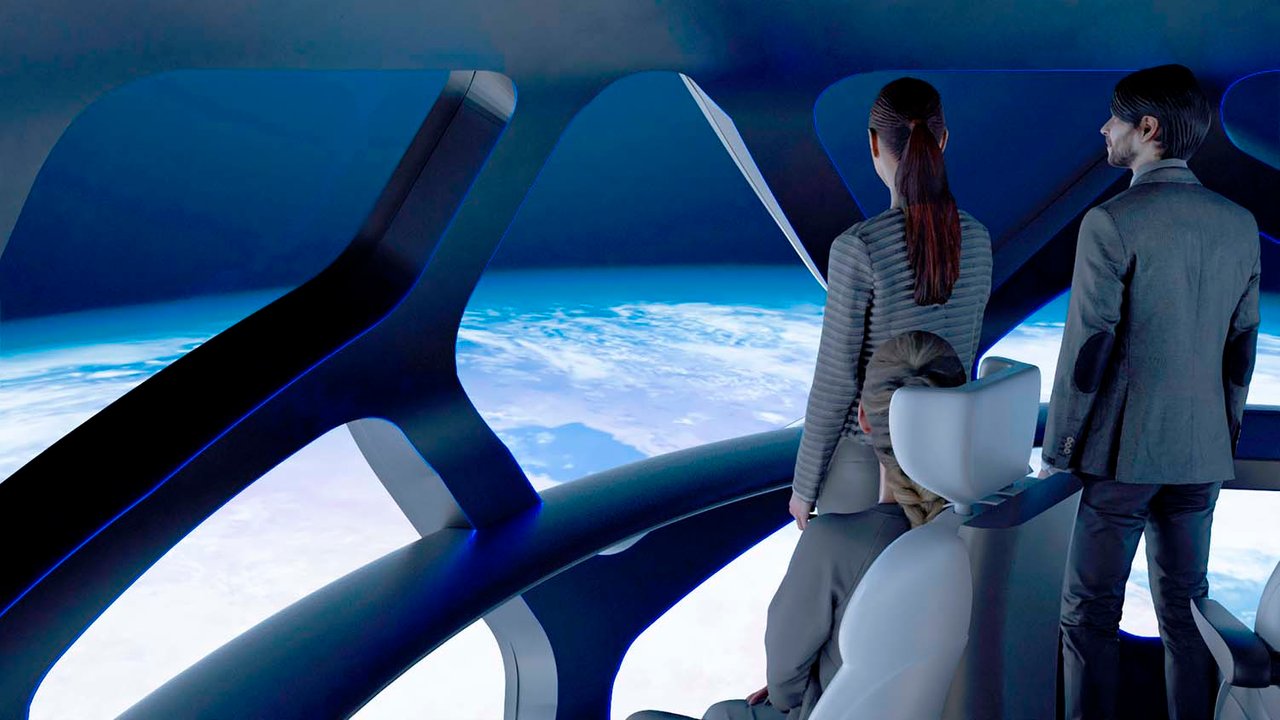 Source
The balloon that drives the capsule will be filled with helium, which is a non-flammable and non-polluting gas, and the cabin will be pressurized so that it will not be necessary to wear spacesuits despite the fact that the capsule can rise to a height of 40 km.
El globo que impulsa la cápsula estará relleno de helio que es un gas no inflamable ni contaminante y la cabina estará presurizada por lo que no será necesario llevar trajes espaciales a pesar de que la cápsula podrá elevarse a una altura de 40 km.
The fact of being a cabin propelled by a hot air balloon avoids the accelerations and vibrations that occur in rockets propelled by chemical fuels, which makes the trip more comfortable for people who, like me, have very little as astronauts.
El hecho de ser una cabina propulsada por un globo aerostático evita las aceleraciones y vibraciones que se producen en los cohetes propulsados por combustibles químicos lo que hace el viaje más cómodo para personas que, como yo, de astronautas tenemos mas bien poco.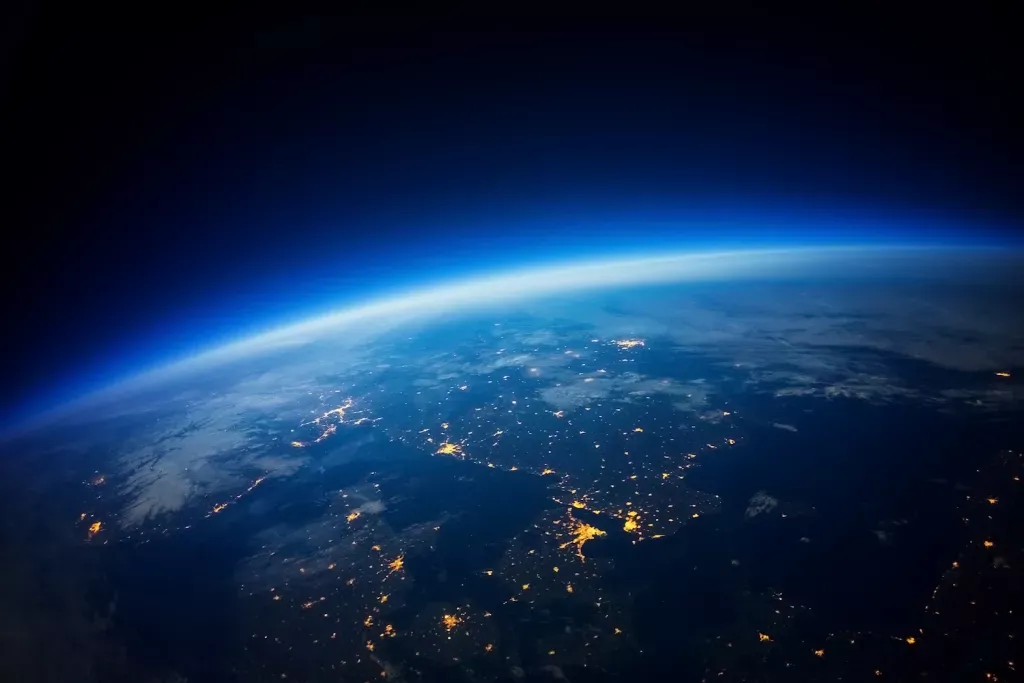 Source
The capsule will of course have ergonomic seats and panoramic windows that allow you to appreciate the landscape, the company plans to make its first manned flight next year but will have to wait at least until 2023 to get the tickets for the first trip.
La cápsula contará por supuesto con asientos ergonómicos y ventanales panorámicos que permitan apreciar el paisaje, la compañía tiene previsto realizar su primer vuelo tripulado el año próximo pero habrá que esperar al menos hasta 2023 para poder sacar las entradas del primer viaje.
Perhaps we should make a collection together to send one or more leaders of the flat earthers so that they can observe with their own eyes the curvature of the earth, I suppose that from the 40 km of altitude that the globe reaches they will have reliable proof of how cocoons can become.
Tal vez deberíamos hacer una colecta entre todos para mandar a uno o varios líderes de los terraplanistas para que puedan observar con sus propios ojos la curvatura de la tierra, supongo que desde los 40 km de altitud que alcanza el globo tendrán una prueba fehaciente de cuan capullos pueden llegar a ser.
More information/Más información
https://www.businessinsider.com/helium-space-aerospace-virgin-galactic-blue-origin-spacex-space-tourism-2020-10
https://www.tuotrodiario.com/divulgacion/20201016204126/eos-x-space-espana-se-une-carrera-turismo-espacial-2023-es