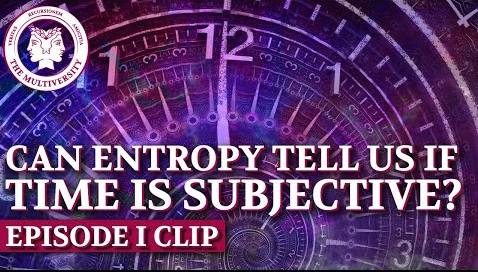 Today we're looking at entropy, psychedelics and more to figure out whether time is subjective or objective. We'll be examining such questions as:
Is entropy responsible for the "arrow of time"?
Can psychedelics lengthen our experience of life?
What is time dilation?
Does your age determine the speed at which you experience time?
Join us as we travel through time and examine how the Second Law of Thermodynamics shapes how we experience our lives.
Watch the full episode here: The Last Question: Entropy and the Meaning of Life
---

Who we are
The Multiversity Project is a podcast for higher dimensional education. Join your hosts Arielle, Chris, Kurt, and Katy as we explore philosophy and the multiverse, and uncover the strangeness within.
Please connect with us
The Multiversity Project Website
The Multiversity Project Facebook
The Multiversity Project Instagram
The Multiversity Project Twitter
The Multiversity Project Telegram group
The Multiversity Project YouTube
The Multiversity Project Hyperspace
The Multiversity Project Steemit