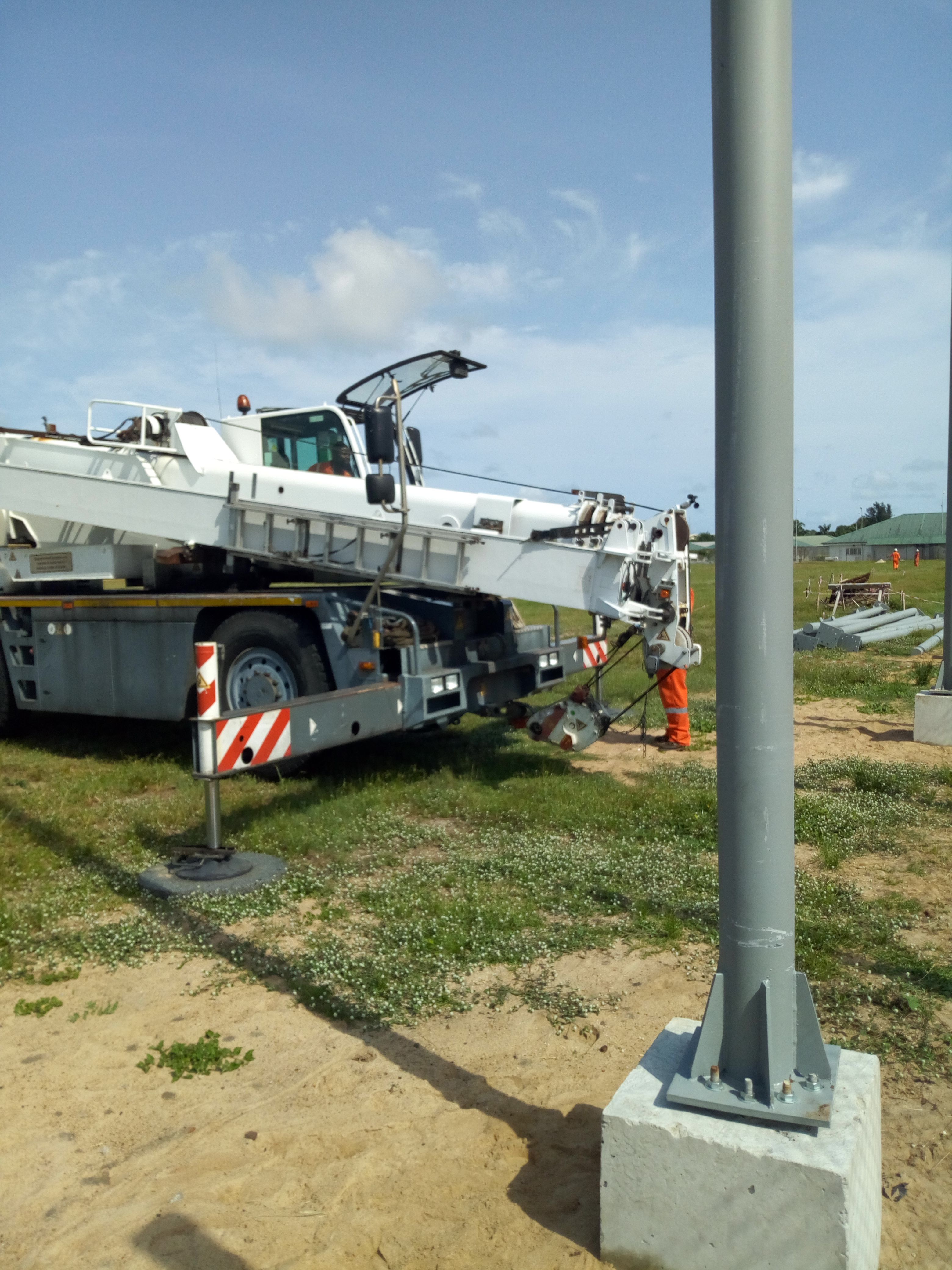 Today was a fantastic day as i fully participated in a pole erection in NLNG bonny island, river state Nigeria.
The poles was fabricated in an area we call IA( industrial area), and was shifted to RA for installation and erection. I was there with the site engineer and we supervised the whole activity that took place on site.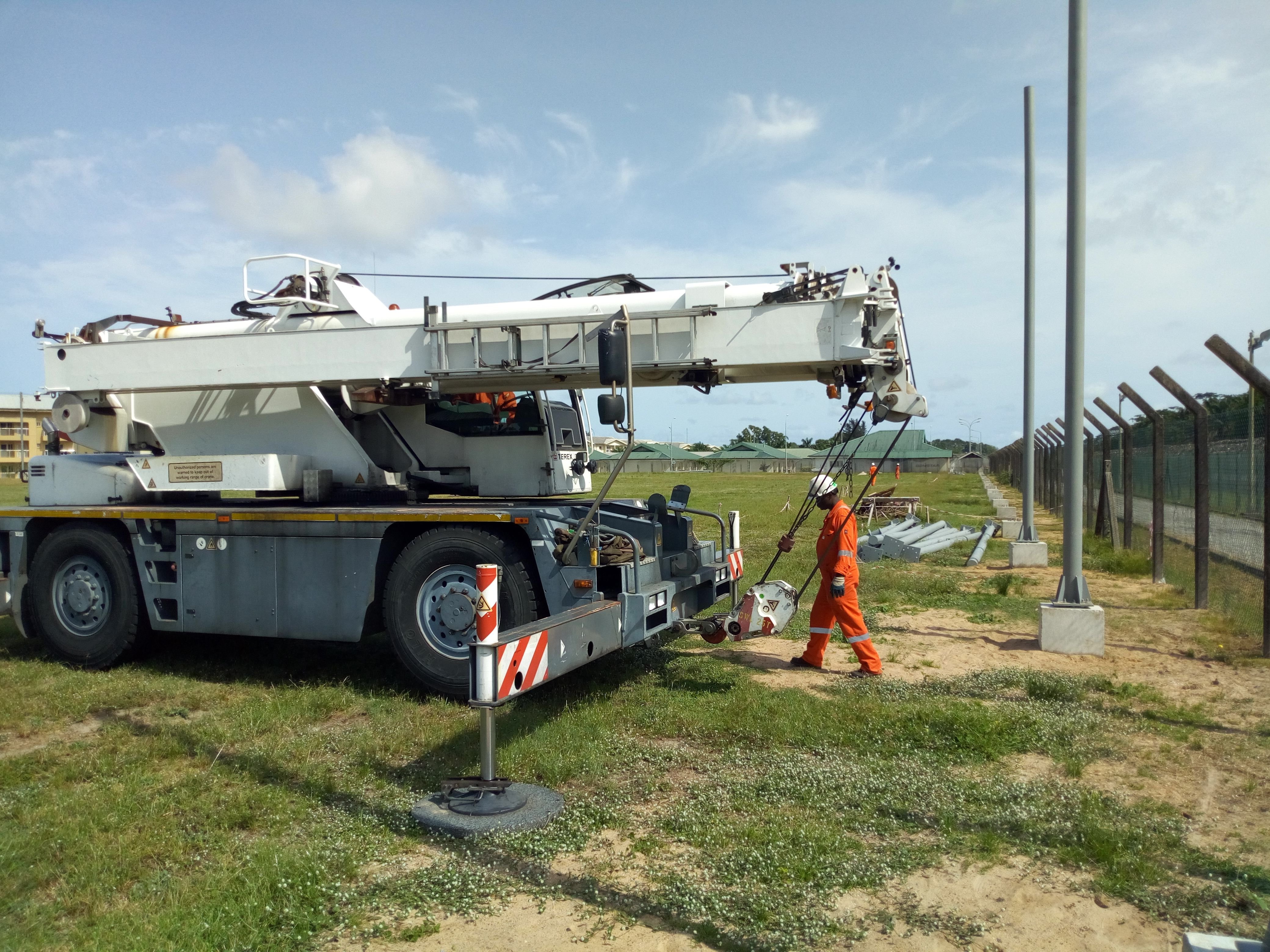 THE foundation was not cast in the whole you are seeing in the pictures, it was casted in Lagos Nigeria and was shifted to bonny.
I must say it was a great experience to work with people of my dream and to have such acquaintance and relationship with engineers.
AM SUBJECTED TO ANY CORRECTION WITHING THE SCOPE OF MY WRITE UP.