Let's face it - most of you already have the faintest notion what a block chain is. You're on Steemit afterall! However, if like me, you only got introduced to the concept a while ago, you may be wondering what the deal with this new technology is.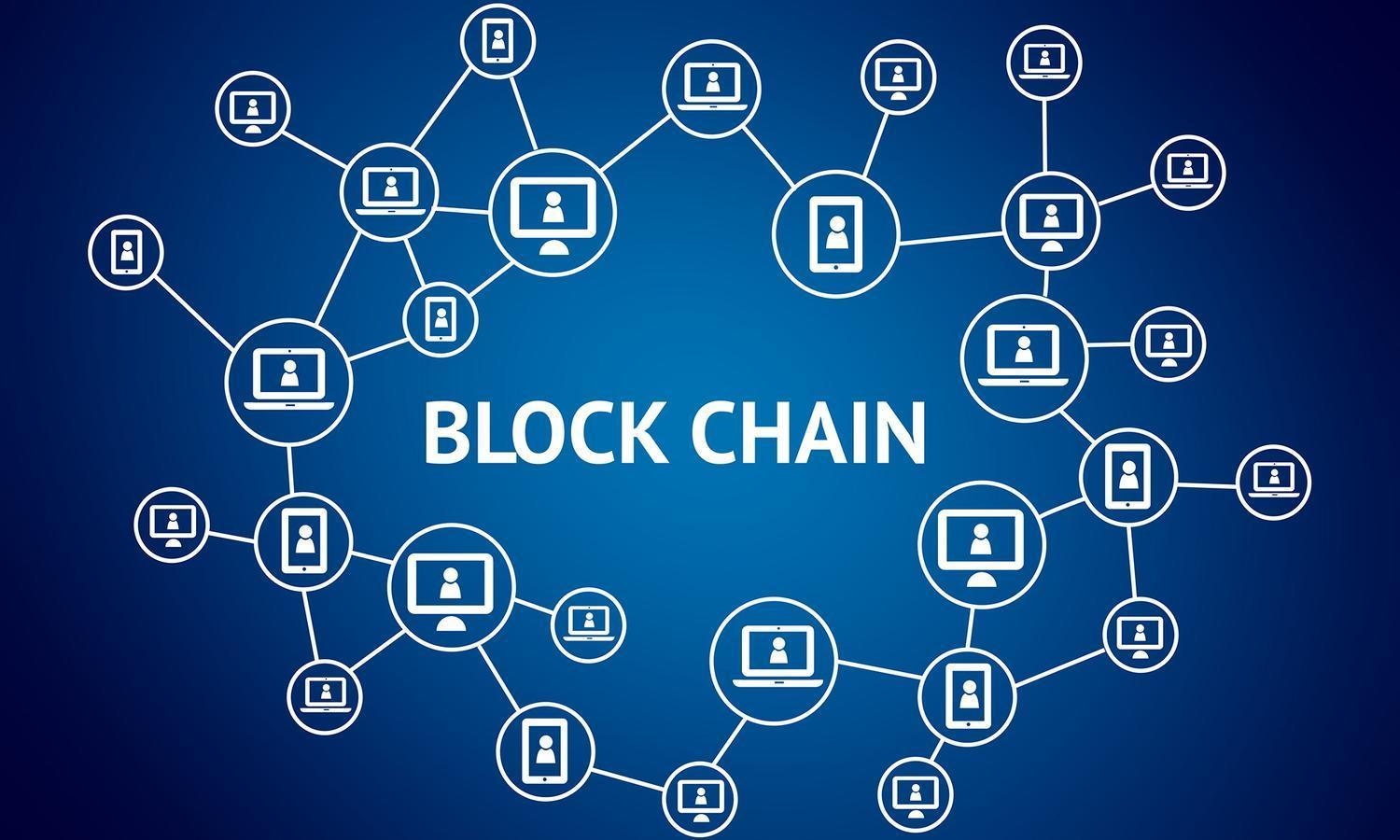 Before I got on Steem, I did my due diligence. Researched most facets of the technology as best as I could. So now, I'm gonna try to pass some of my knowledge to you, so you don't have to do what I did!
I also did an article about Bitcoin yesterday, where I briefly talked about it, but very superficially. Lets try to dig a little bit deeper now, in 4 easy topics you can easily understand!
Lets start, shall we?
Blockchain came to be with the origins of Bitcoin
We're gonna start with a bit of history (won't take long, and you can skip to the good stuff if you want, I just thought this deserved a mention :) ).
I assume you know at least a bit of the history of BitCoin. I'll talk about that in a later article, if you want. Here's the summed up version.
Some guy named Satoshi Nakamoto, of whom we know more or less nothing (except that he may actually be many people) created this system to work with BitCoin (he also created that currency). He intended it to be a ledger, recording every transaction everyone ever made with Bitcoins, and doing in a safe way, that would be much better than any database used today.
…you may deduce from the fact that this technology is now being used for many other purposes just how effective it is. So lets get down to meat. What is a blockchain?
Blockchain is a new kind of database – a decentralized one – and it's damn good
Before I explain to you what the blockchain does so well, I'm gonna tell you what every other database type does wrong.
Gonna do this in the most classical way possible - by telling you a story. With some creative liberties of course.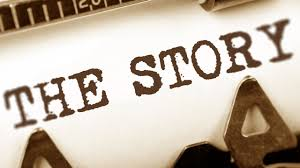 Suppose you're doing a group work for a college class. You've divided tasks with your teammate – but he's a bit of a slacker. Or you are. Nothing out of the ordinary. But let's thicken the plot, shall we? Because your teacher is very creative, and he wants to make life very difficult for you.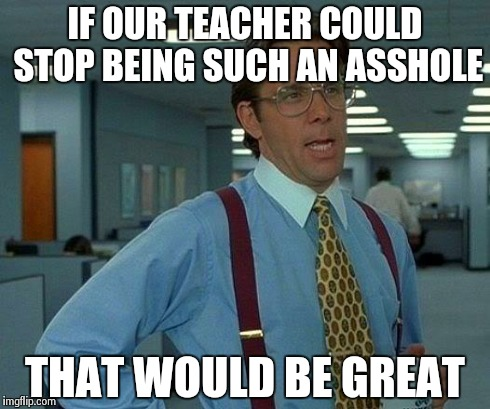 Here's one of the basic rules - there can only ever be one version of the work, at any time. Meaning you cant do the age old tactic of just doing two different docs, each of them with your parts of the work, and then join them at the end. Anyway, you want to pass, so you play along. Can't be too hard, right? All you need to do is make your part of the work, then your teammate will work on that version to add his part. Easy.
…Except he's a slacker. And you're absent-minded (not insulting you, dear reader, just taking some creative liberties to prove a point).
You do your part, sketch out the basic structure of the work, and send it to him, so he can do the same. As you send the work to him though, you remember you made some pretty bad mistakes from memory – you need to fix them now. But your teammate now has the work. You need to let him do his part before you can change yours.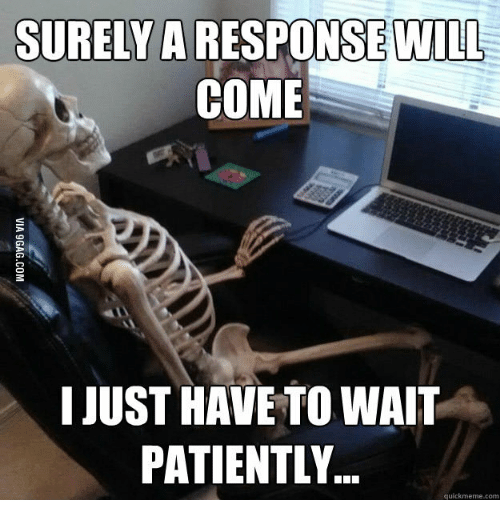 You wait a whole day for him to do some basic work, then get the paper back and furiously start making the changes. But now your teammate wants it back, remembering some mistakes he made, and has to sit on his thumbs until you do your part.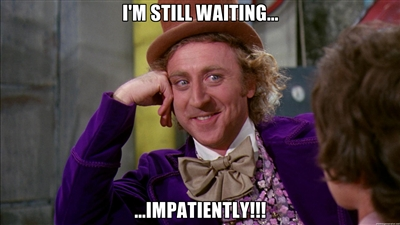 Inconvenient, right? Well, that's basically how the current system works now. The blockchain was designed to fix these problems.
Taking the previous analogy, Blockchain technology allows you to send new versions of the work to your pal. You could continuously produce new versions of the work and keep sending them to him, and he could do the same. At the end, you'd have many different versions of the work, all labeled and leading up to a final full version of the work, which you could then send to the professor.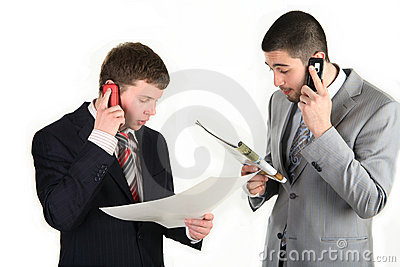 That is the essence of blockchain – a chain to which new blocks can be appended, and in which no block can be changed.
But reality can't be as clean-cut as the metaphor. What practical advantages could this new data base offer?
Blockchain fixes a problem we've always had with databases – their security
In the previous analogy, you saw the problem with centralized systems – the fact that all data needs to be sent to a certain central entity in order to be updated.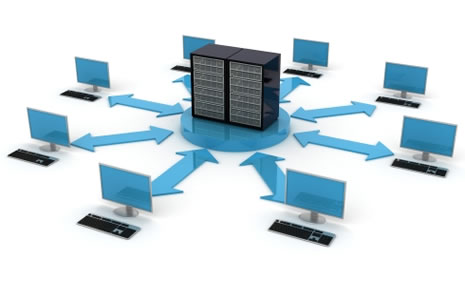 That always poses a problem security-wise – if a hacker gains access to the central part of the base, he/she can run amok, deleting or forging information on the system. And you've seen it happen. Data leaks, bank account hacking, loss of user confidentiality… The problems of this century, that seem to be getting more rampant as hackers step up their game.
The blockchain changes this – hackers no longer have a single target they can focus on, and they cannot delete a block from the chain, nor figure out what's in the blocks, since all of them are encrypted. They change the current landscape, from one where a central entity is in charge of security to one where all parts of the network are.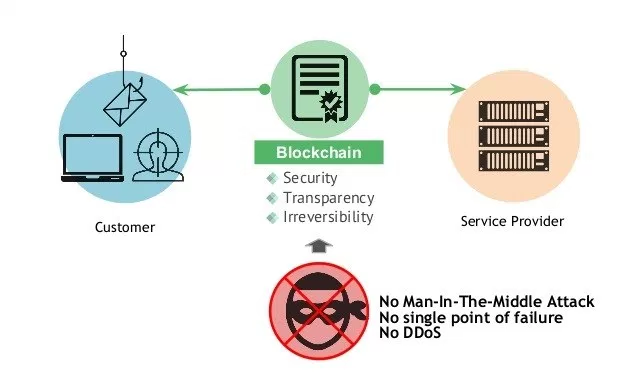 Essentially the blockchain never has just one person in charge of it, and anyone can make some changes to it.
And that's not all.
It has a ton of possible uses
This technology is super versatile – it's a miracle for any business that needs to handle huge volumes of data reliably. You might have guessed the major customers for this tech – big banks. And they are craving this kind of technology.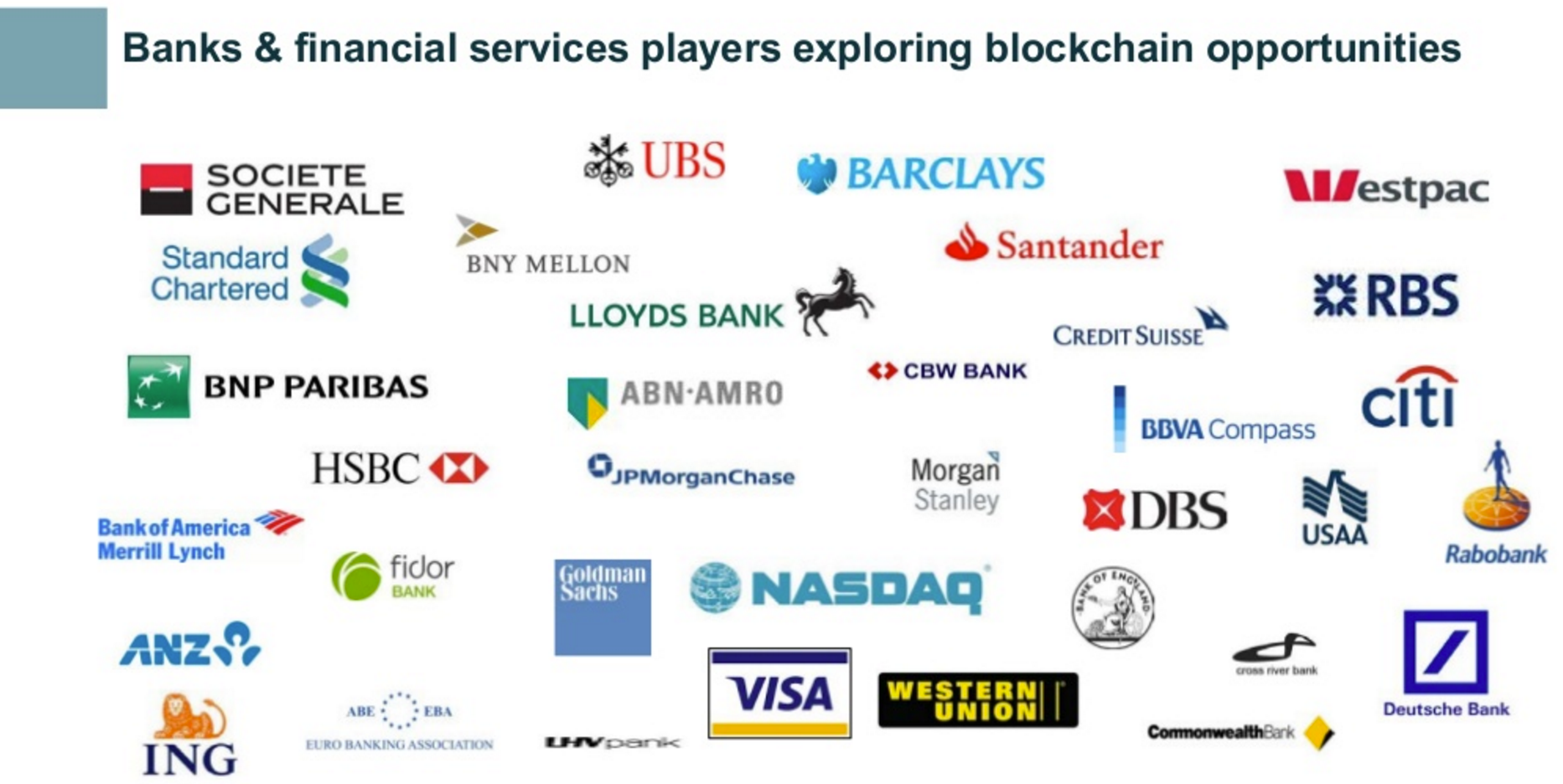 Blockchain can work as a middleman in everything from business deals, exchanges of data, and even legal agreements. The cherry on the cake is the ability to make smart contracts though.
These contracts, the killer part of this technology in the business world, are basically programming contracts to execute only when certain conditions are met. Like you only being able to buy drinks at a bar when you're over 21 (or whatever your age limit is). This will automate the structure of deals immensely, saving time, resources and legal complications.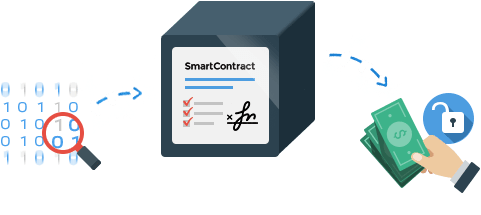 And it's not just big banks that are looking to cash in on this technology – small businesses are going in on it too. The music sharing business, the legal marijuana business, and many other types are already integrating this technology into their networks. Experts predict that over the next couple of years, this technology will explode – starting right now, in 2017.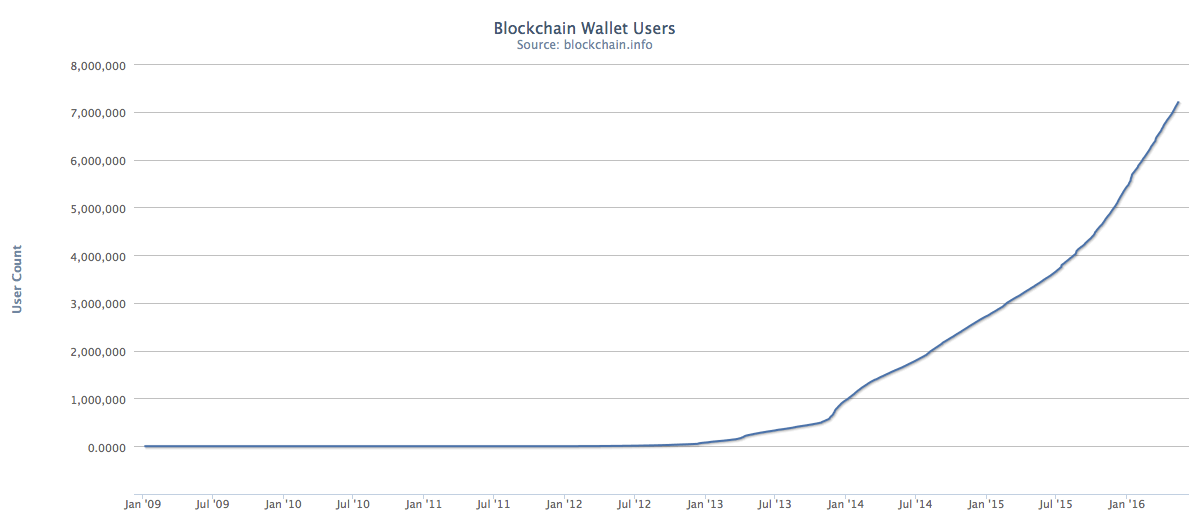 But as I always say, every rose has it's thorn. Let's try to see the ones in this rose, from a distance.
Bitcoin has it's disadvantages – and a long way to go
This technology is far better than the ones already used in many aspects… but worse in others. One of the most unexpected weaknesses in this technology lies in the time it takes.
You'd expect this decentralized technology to be speedy, and it can be… but not all the time. Due to limitations of bitcoin technology (revolving around calculating hash values and such – I'll cover it in another article), money transactions can take 20 minutes or longer to go through – maybe even an hour. For many businesses, this would be time-consuming, tedious, and inconvenient for the customer - though it is improving a bit.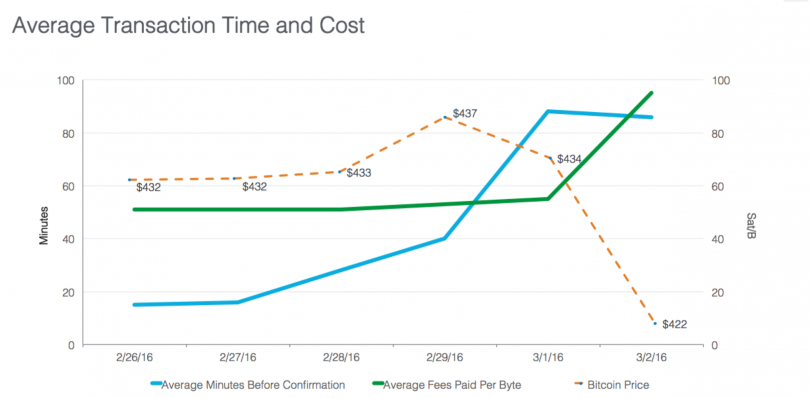 Another seriously inconvenient downside to this technology lies in what should be one of its main catches – security. Despite the system itself being unhackable from a computational perspective, there are loopholes. You cant change what's in a block once it's created… but if you can get control over the tools that create new blocks, you can wreak havoc on the chain.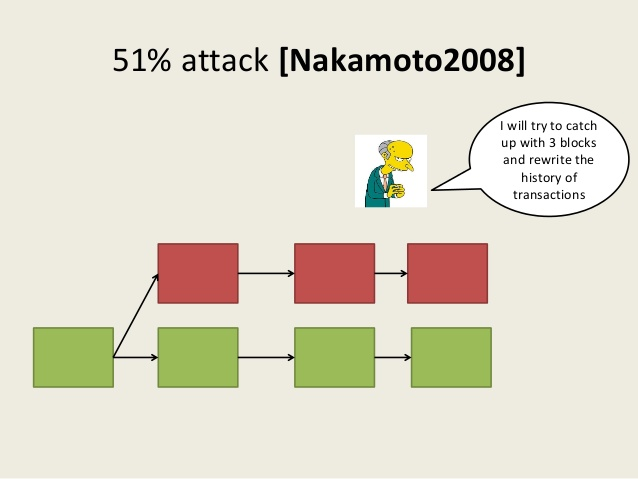 Another difficulty lies in the age of the technology. A gifted infant is still an infant. There are many legal steps to take before this technology can be adopted throughout the world. The government needs to create regulation that can control what this technology is used for, and how. There need to be open standards in this technology. And virtual currencies need to be better accepted, regulated and pushed to the front, since this technology was created for those purposes in the first place.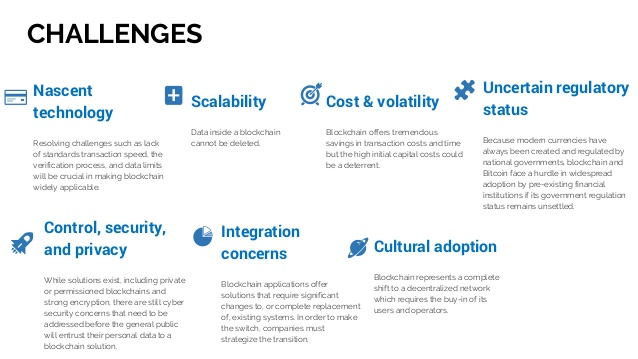 That about wraps this up!
I hope I've managed to point out the ABC of this new technology.
It poises itself to be one of those new sweeping technologies, that doesn't target your life directly, but rather the underlying fabric of it. This can change how transactions, legal challenges, and data exchanges occur in the world, and that will affect you immensely. Whether in a positive or negative way is yet to be revealed, but allow me to play the optimist – I believe this can be a vast improvement of current systems.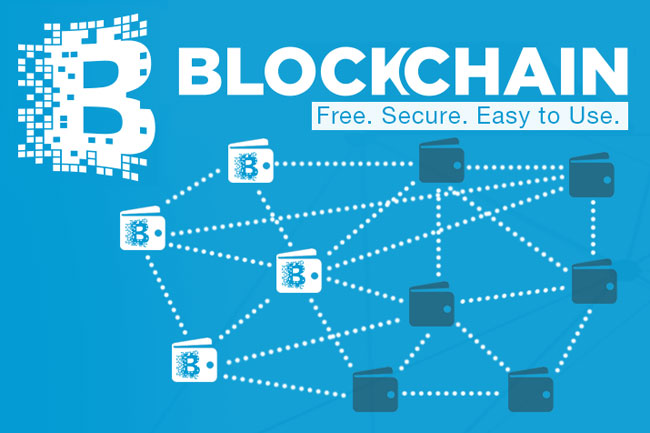 Sound off in the comments below! Tell me what you think about the article, what future you see for this tech! I'd also love it if you told me what you think about the article, and I'm open to any criticisms or questions you'd like to put out!
Steem on guys!