Solar eclipses are a rare cosmic experience like none other. Looking into them without special glasses can cause serious eye damage.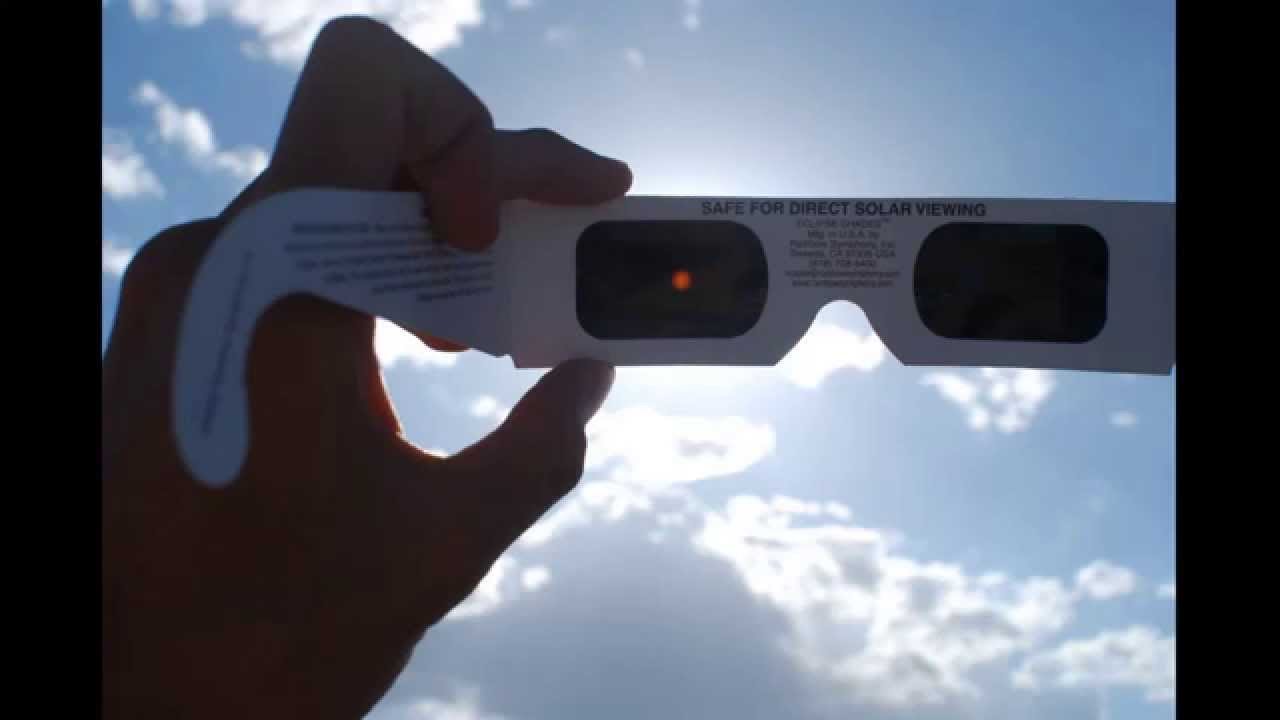 Here's another safe way to view a solar eclipse. Find an object that light passes through.  

This could be leaves on nearby tree. A pasta strainer with tiny holes would also work. As a last resort, you can use your hands. Simply hold your hands together so your fingers criss-cross.  
The sun's light will pass through the object you choose. It will project the eclipse on the ground or wall behind you. This produces the same effect as a pinhole camera.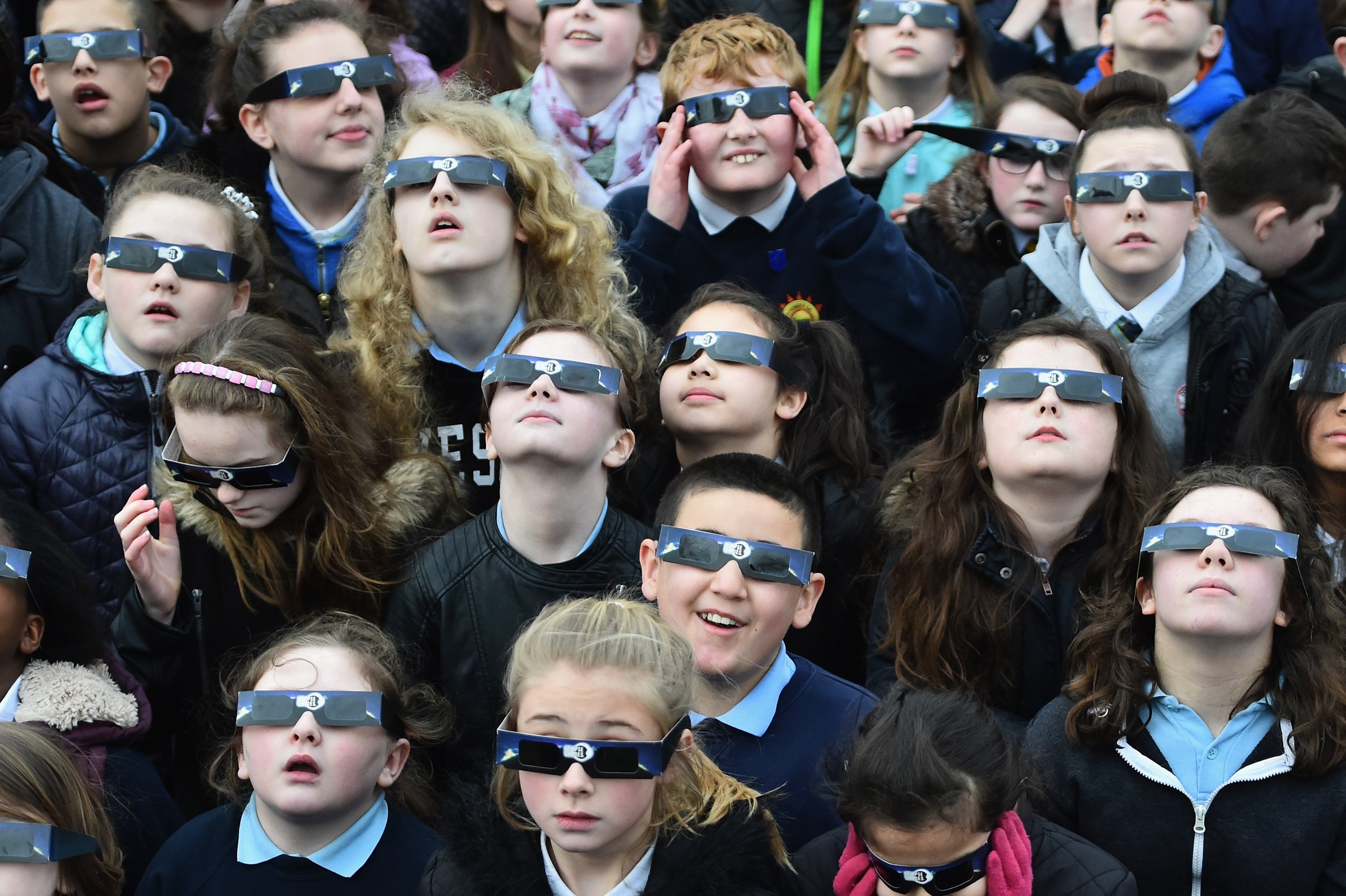 The next solar eclipse takes place Aug 21, 2017.