A smooth slide weighing M kg is located on a smooth horizontal floor. A puck weighing m kg was put on the slide and released without any initial exposure.
Mass ratio is m=0.6M
The height of the hill at the highest point H=1.3m
The height of the slide at the lowest point h=0.5m
What will be the distance between the puck and the slide when the puck falls to the floor?
According to the assignment, we have no friction forces, therefore, there is no mechanical work.
We apply the law of conservation of energy and the law of conservation of momentum for a closed system of bodies.
As well as the equations of kinematics of the material point.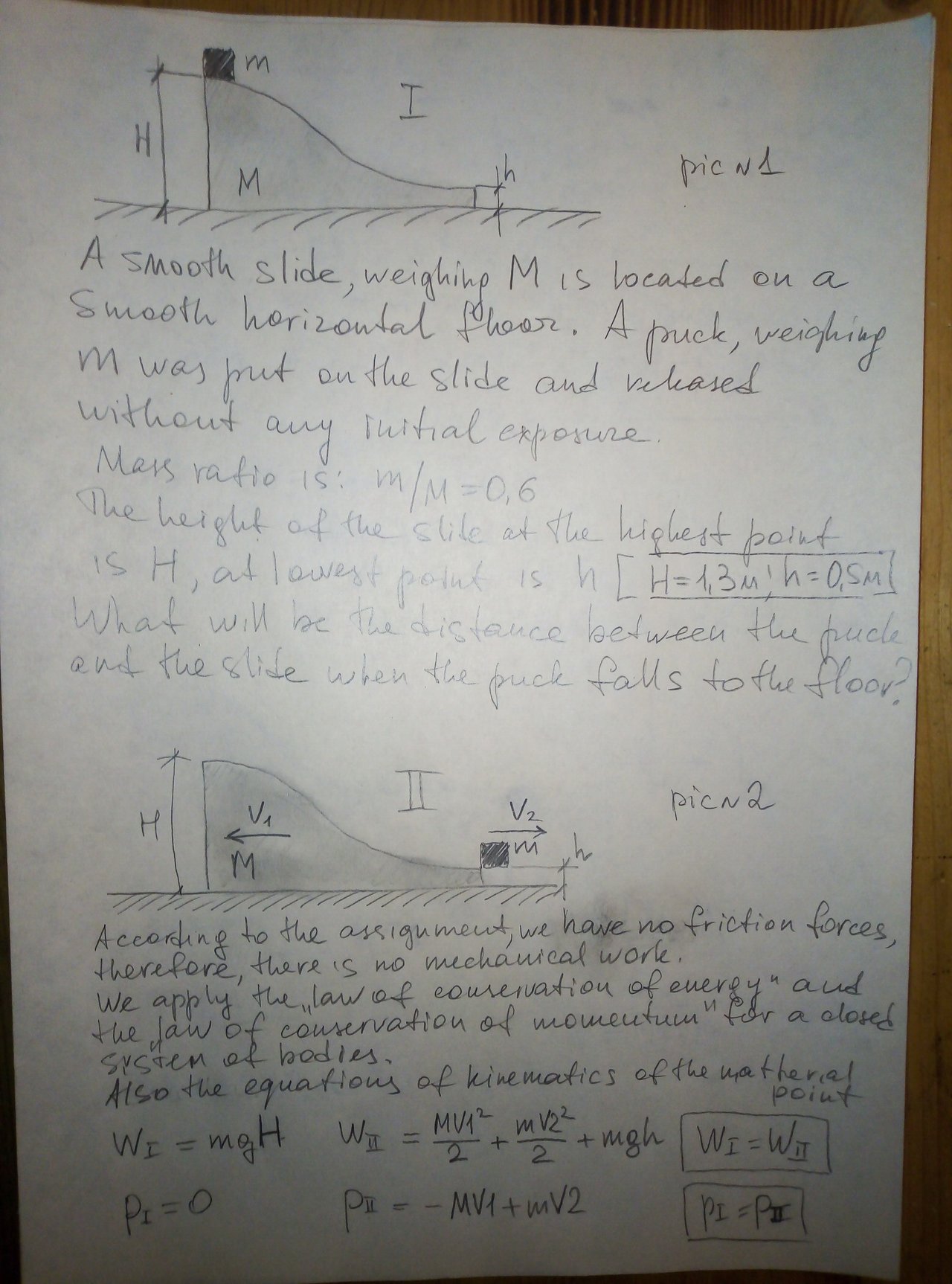 ---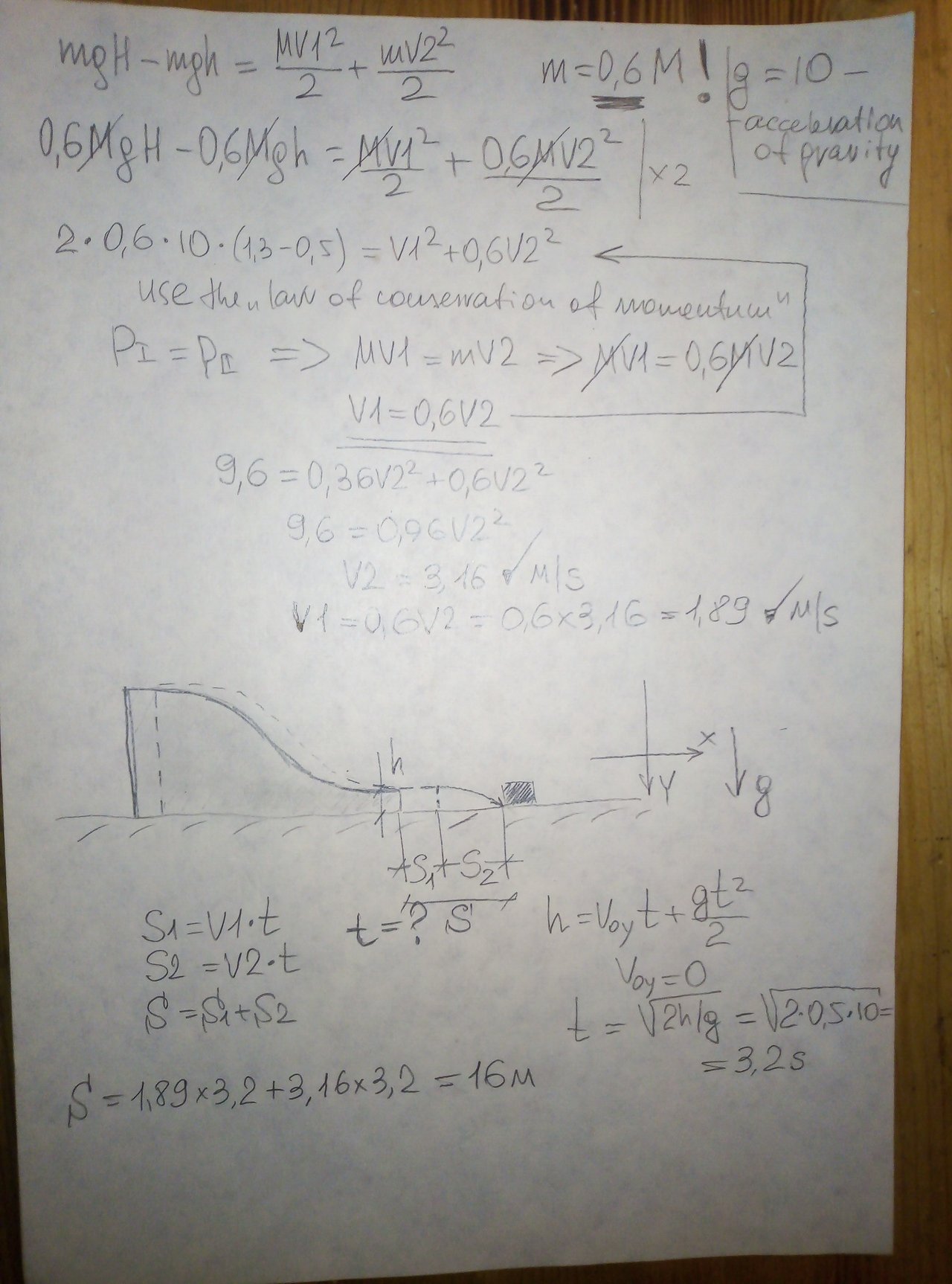 There is an "error". The puck m can't be = 0.6 M, it's too large ))))