Today I wanted to bake my favorite dessert- COOKIES!
So I first started by mixing the cookie mix with water but I ended up putting too much :(.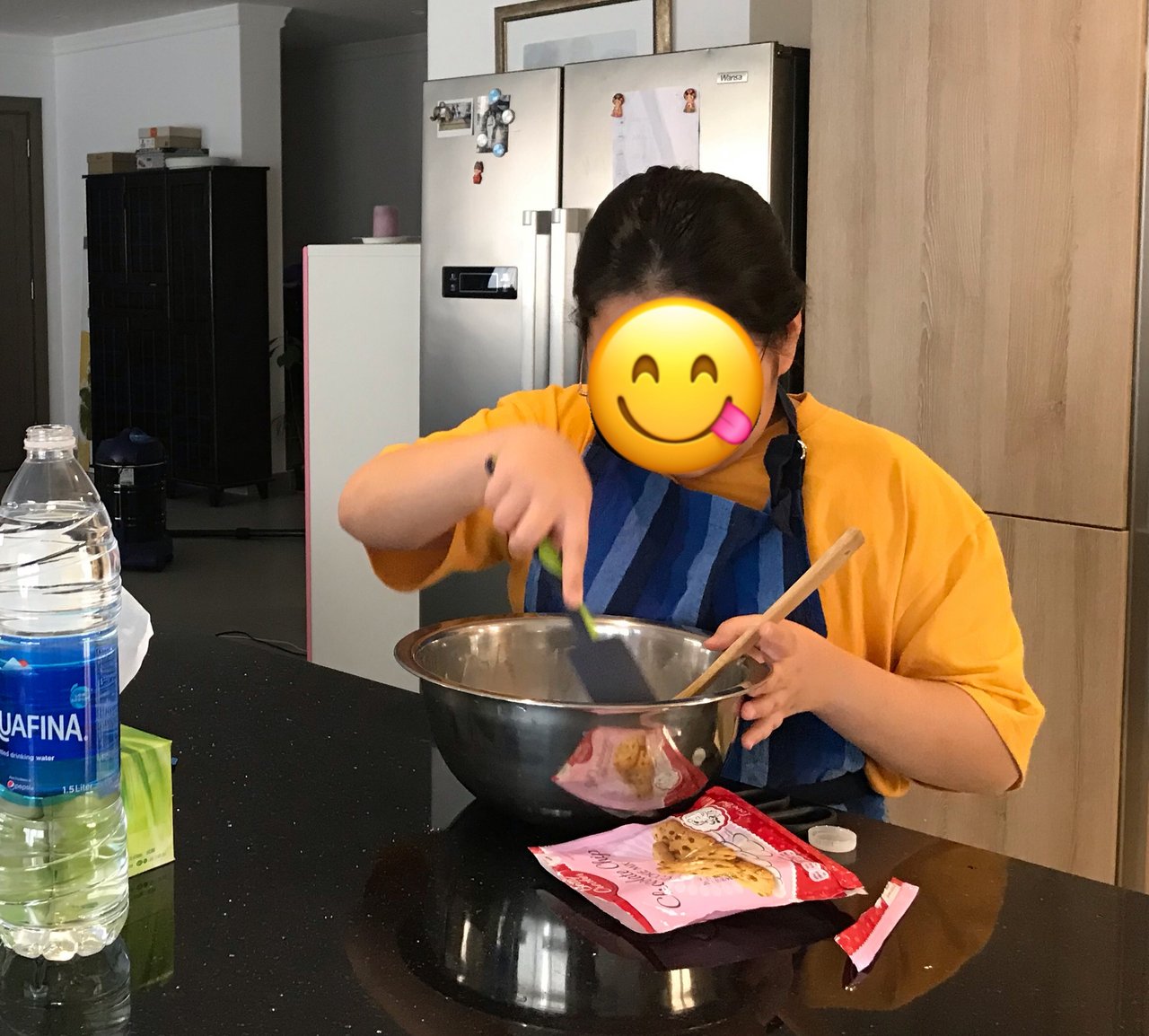 (Here's me mixing the cookie mix)
After trying to save it, I ended up with a dough that was very watery.
Anyways, I filled the mold with the cookie dough and put it in the oven and while it was baking, the dough swelled up like a balloon and I had to take it out.
The good new was they were baked and the bad new was... they turned into... cakes?
I'm not even joking lol.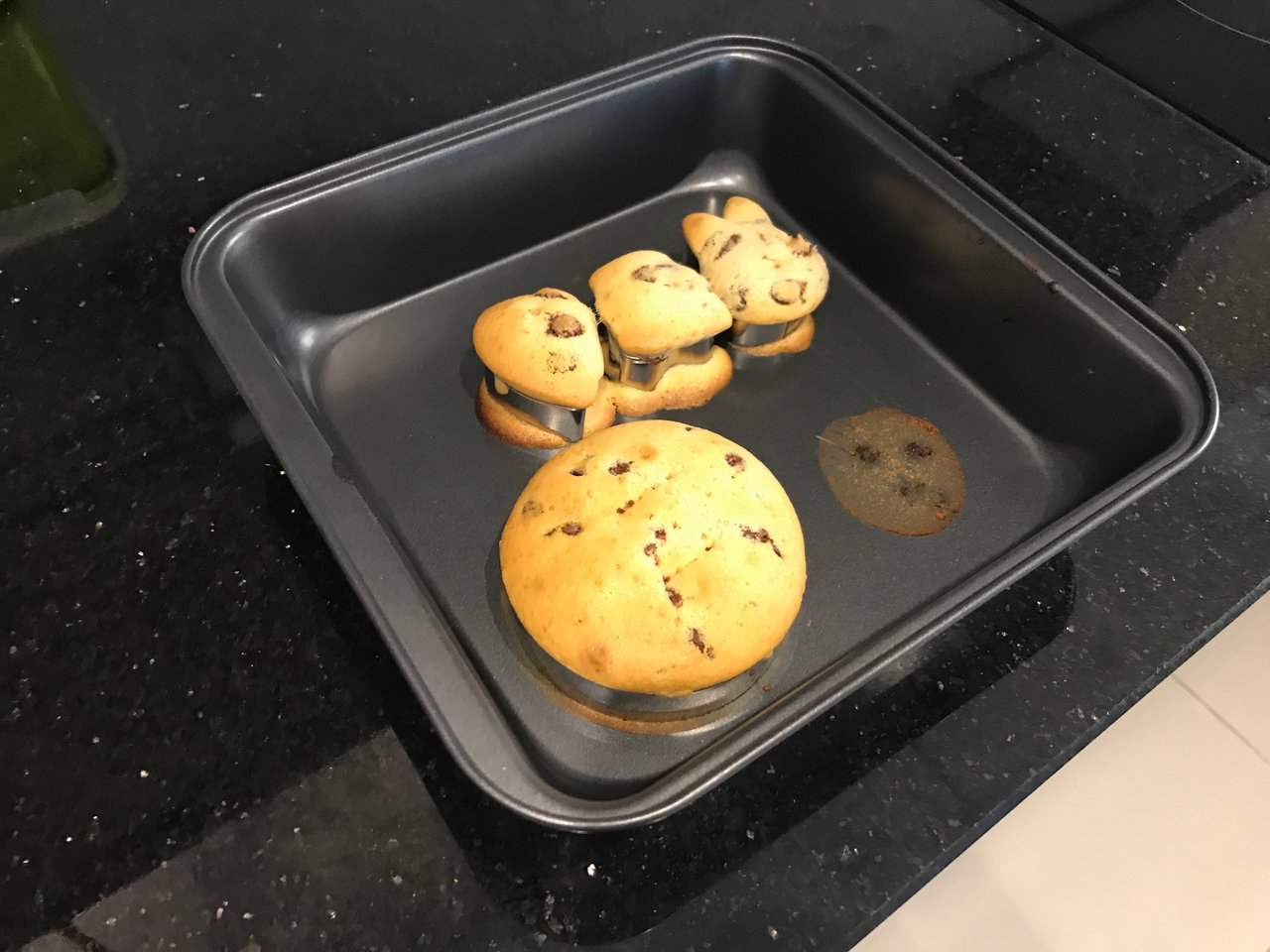 But it was surprisingly really good :).