Traveling with a reusable water bottle is becoming more and more common as a way to limit single-use plastic waste. Kyoto city, which is a popular tourist destination, will attempt to accelerate the growth of this trend. It announced that it will install 1,000 water filling stations at public and private facilities, as well as major sightseeing spots such as shrines and temples. This installation will take place within the next three years. The collaboration between Kyoto city and Saitama-based company Water Stand made this project possible.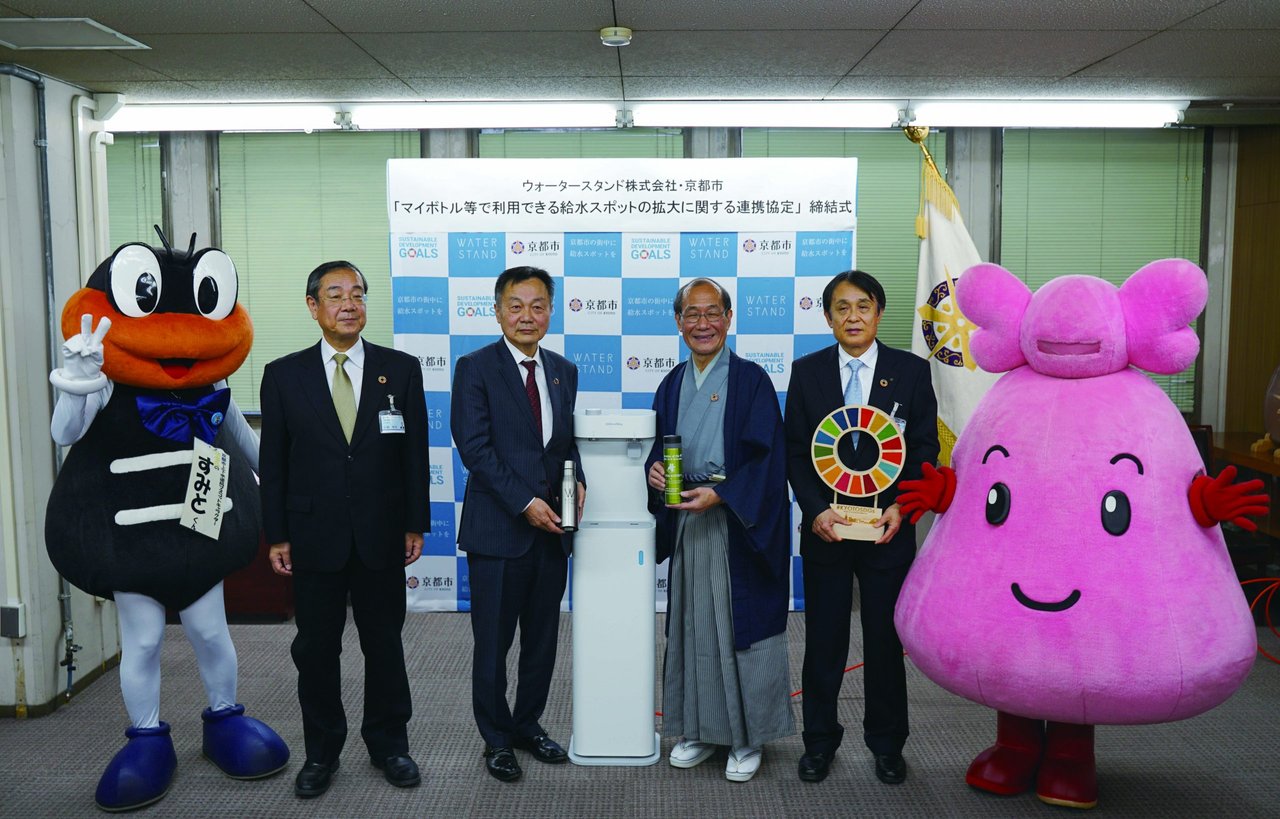 The agreement ceremony of Water Stand and Kyoto city. (Image: PR TIMES)
Water Stand's water refill stations in Japan
Water Stand has been providing drinking water refill stations to municipalities such as Saitama, Tokorozawa (in Saitama prefecture) and Hayama-cho (in Kanagawa prefecture). Signing the agreement with Kyoto marks the company's first expansion into the Kansai region of western Japan. As of February, Kamakura city (in Kanagawa prefecture) also signed the agreement with Water Stand.
The water stations receive water directly from a tap, allowing a continuous supply of water at all times. This system also obviates the use of plastic tanks. It requires less frequent maintenance too. Additionally, water quality is always ensured by the inner purification filtration system. Water Stand believes that these water stations will drive sustainable hydration habits that break our dependence on disposable plastics.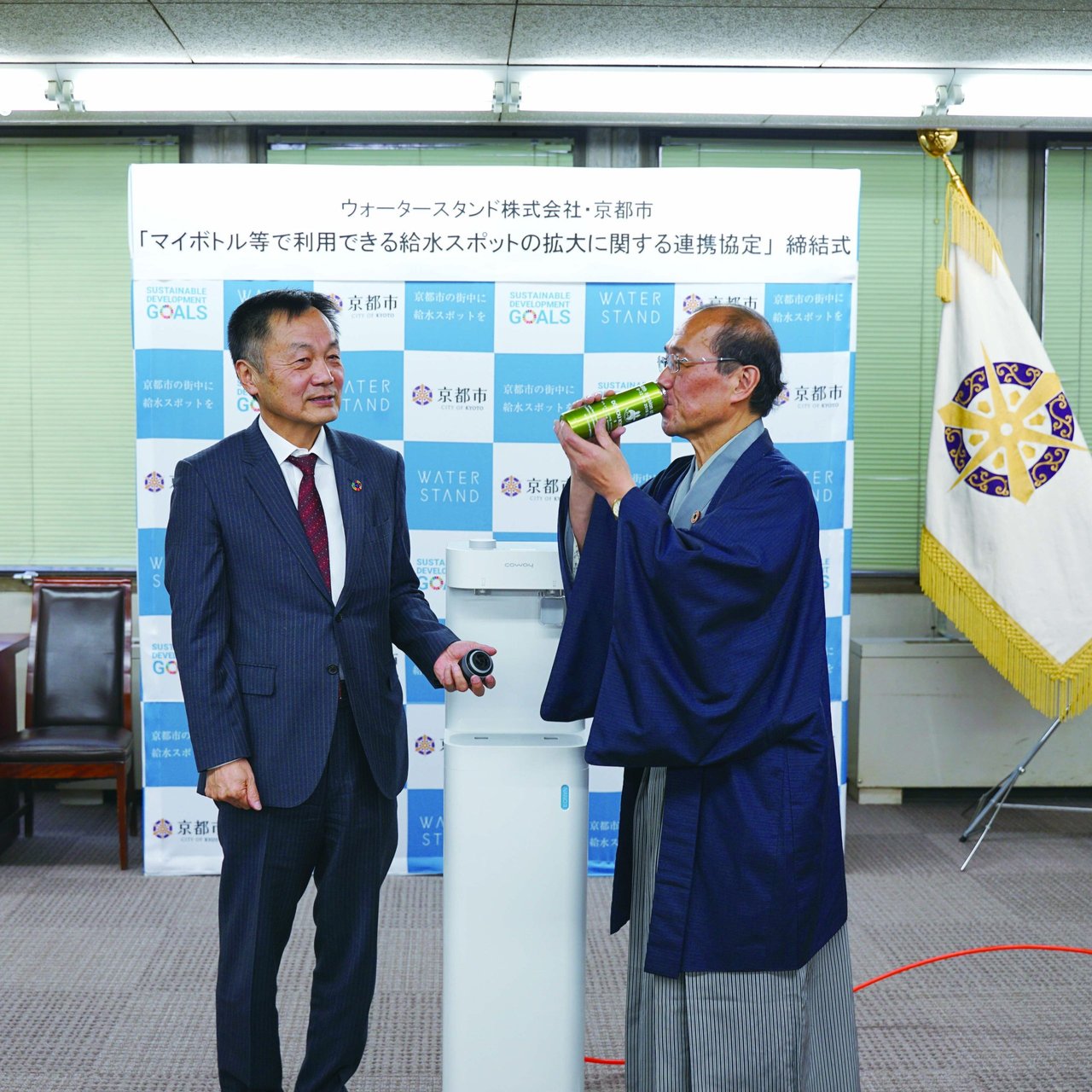 Here's to the end of the dependence on disposable plastics! (Image: PR TIMES)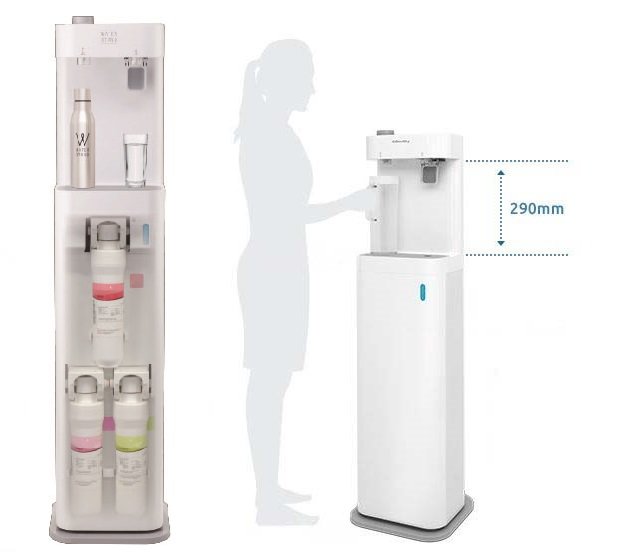 Water quality ensured by the inner purification filtration system. (Image: PR TIMES)
The company takes a serious approach towards the sustainable development goals (SDGs), mainly in the areas of sustainable water management and conservation of marine biology. Under this collaboration, Kyoto city and Water Stand will work hand-in-hand to raise awareness about the importance of cutting down single-use plastics. Simultaneously, the city will promote the installation of water stations at more facilities and sightseeing spots.
Cultivating more sustainable tourist destinations
According to research by the Kyoto Prefecture Government, 52.7 million tourists visited the city in 2018, including both day trippers and overnight visitors. Over four million foreign visitors spent at least a night in the city, and this number has been increasing for the last six years. Given these data, the installation of water fountain units will help the city cultivate reusable water bottle usage among large numbers of tourists.
While the exact spots of these filling stations will be available online, a water refill app like MyMizu can also help you find a nearby spot on the go. Combining technology with this eco-friendly collaboration, tourists and even Kyoto-city residents will have more access to clean and sustainable water.
[Website] Water Stand (in Japanese)
[Reference] PR TIMES
(This article was originally published on Zenbird Media.)
Additional Resources
Zenbird Media Homepage
More on the sustainable development goals
More social good coming out of Kyoto