The rising level of collective awareness of sustainability in the fashion industry is leading many to make the switch to second-hand apparel and donating old clothing. Even education institutions are beginning to introduce it into their curriculum.
Since 2017, Esmod Japon has incorporated sustainability into its curriculum. This year, students are able to experience that through their industry-academic project.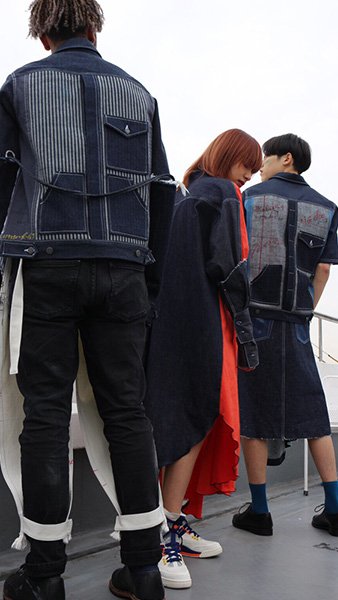 Brand "isdoo". (Image: esmodjapon.co.jp)
The focus of this year's project was upcycling. Second-year students collaborated with Okayama prefecture to produce new fashion products made from denim scraps originally meant for disposal. These upcycled products were then sold at La Boutique ESMOD, a pop-up store located at Laforet HARAJUKU, from 27 February to 3 March 2020, for a limited time only.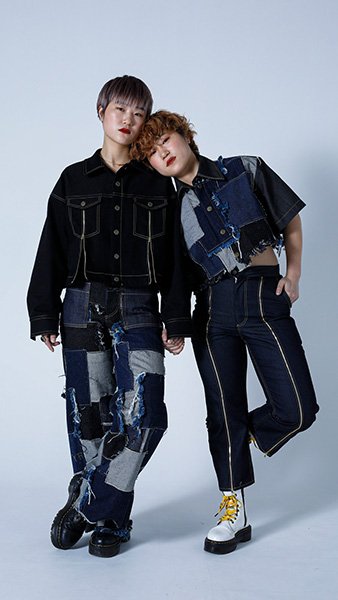 Brand "NEW URBAN". (Image: esmodjapon.co.jp)
Before the opening of La Boutique ESMOD, participating students visited denim factories in Okayama. The prefecture has over 400 years of history in denim production and is also the birthplace of Japanese jeans.
Students were able to observe the community approach of the denim industry at Okayama. These included individual processes such as the dyeing, weaving, sewing and processing, which require respective specialisms by different companies. This first-hand experience allowed the students to gain a deeper understanding of the origin of demin scraps, which helped them in their journey to give these scraps a new function.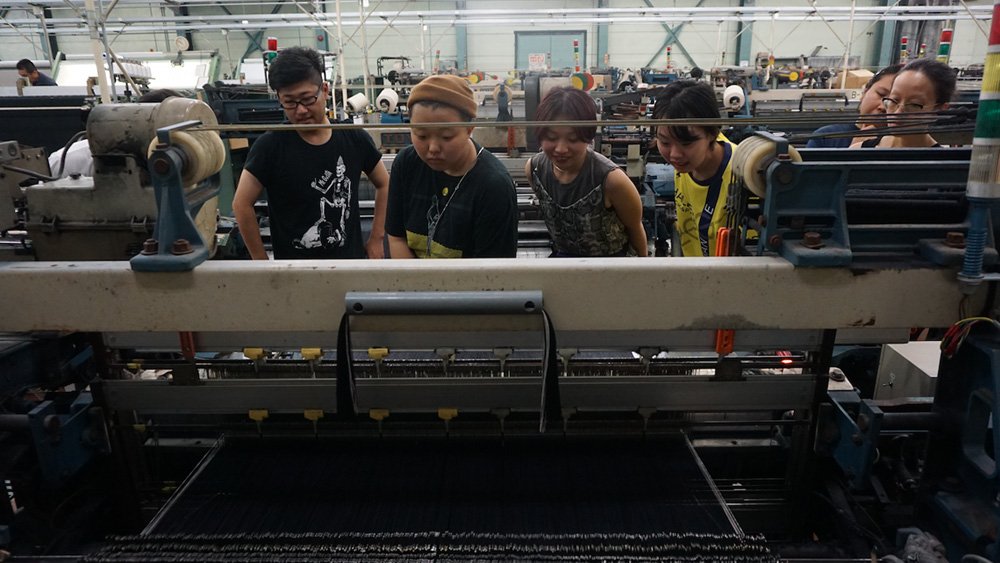 (Image: esmodjapon.co.jp)
The concept of sustainability is vital in the fashion industry, given its massive problem with textile waste. In 2018, The New York Times reported that more than three-fifths of clothing ends up in landfills in less than a year after being produced. As one of the world's largest polluters, the fashion industry has the responsibility to engage in sustainability, and upcycling is one of them.
Upcycling gives unused products a second life. Not only did this project made it possible, but it also allowed students to learn about the background of unused denim, and let them express their take through new fashion products.
[Website] ESMOD JAPON
[Reference] PR Times
(This article was originally published on Zenbird Media.)
Additional Resources
Zenbird Media Homepage
More on sustainable fashion
More about upcycling in Japan