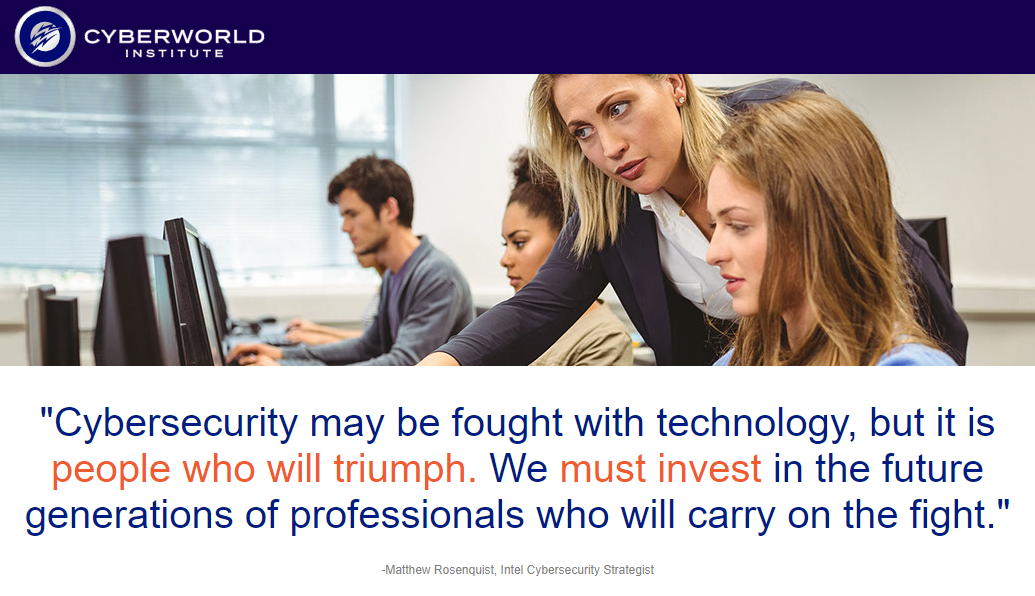 As a cybersecurity speaker, it is important to communicate in ways that resonate, inform, and inspire audiences.

It is always nice when someone uses one of my quotes, validating I made a worthwhile connection. In this case, my insights were part of a keynote I delivered discussing the importance of academia in addressing the long-term growth of the cybersecurity industry, specifically in meeting the rising need for professionals to fill open positions. 

I am flattered that Cyberworld Institute prominently displays it on their site.