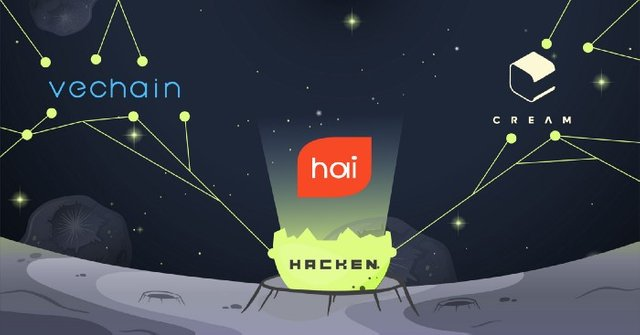 The evolutionary trend in the world is growing in different geographical spheres at the speed of light, the technology sector is one of the major driver's of this exponential grow rate, but like they will always say " great power comes great responsibility" technology has been bestowed with so much power yet the need to have a secured and well protected online data/ information has been a major pain point in the Cyber world. Organizations, businesses or other setup's who operate within the Cyber space are constantly on their toes to fortify their firewalls against possible data/information theft. The creation and launching of the HackenAi project is indeed timely because it has all it takes to allays the erstwhile fears of safe guarding online digital identity & online privacy.
WHAT IS HACKENAI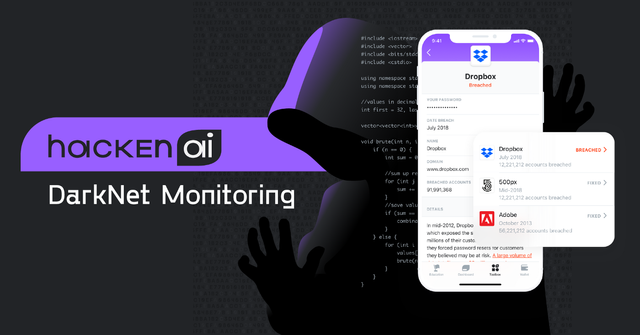 HackenAi project can best be described as a cybersecurity application that has all it takes to ensure maximum data security/guard/online privacy. With HackenAi the prying eyes and infiltrating tendencies of hackers will be aborted because HackenAi offers personal cyber protection that offers secure system for all personal data/information. Another interesting aspect of this powerful project is that it re-awakens & encourages users to be cybersecurity conscious, users are also privy to requisite tools that will help them operate within the armbits of safety against any possible cybersecurity attacks.
CHARACTERISTICS OF THE PROJECT CALLED HACKENAI.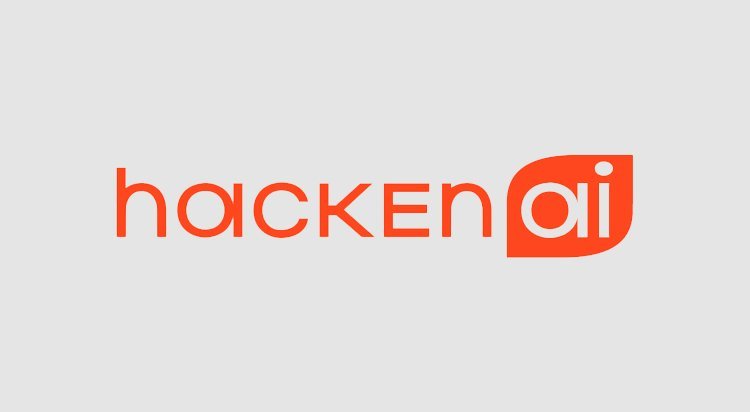 The project compromises of a number of features like:
(1) password manager: all passwords are secured using an advanced encryption system that back up passwords in secured storage systems.
(2)Cyberboot Camp: it provides a first port of call service by ushering users into the HackenAi project. It offers to users heartwarming tips on how to securely operate online and also be abreast with neccessary facts as regards to cybersecurity.
(3) Digital Asset wallets: come with a number of in-features like send, receive, digital asset storage of all types. The wallet is no doubt a safe haven for storage & staking of HAI tokens & all special NFT collectibles. The wallet has a purpose built advanced & secured encryption technological system that provides supports for the likes of vechain Thor and so many others
(4)The darknet monitoring feature: offers top notch identity information monitoring on the dark web, users can operate online safely and will be promptly notified once there is a compromise their identity information.
(5) Secured storage feature: the feature enjoy the maximum encryption of the AES-256 on the users side, with a synchronization power that joins it to the HackenAi server. This makes it easy for the seamless storage of data link; notes, bank card details, files, screenshots, private keys etc and all this feature can be accessed only by users of the device. Other features that will be coming up stream are VPN, Anti-phishing & malicious web broker, risk scoring for installed application, antivirus.
About HAI token
The token is unique and can best be described as a VIP180 token, minted on the existing modalities of VeChainThor Blockchain, it's a veritable utility token for facilitating series of transactions within the HackenAi application. The HackenAi can facilitate transactions like, HackenAi fee subscription, 3rd party products purchased from HackenAi cybersecurity marketplace, HackenAi B2B services payment functions, corporate governance,
CONCLUSION
HackenAi stands tall amidst the comity of cybersecurity application projects, it's a pacesetter when it comes to curbing the age-long menance of cyber crime. HackenAi guarantees full security, privacy, encryption.HackenAi will reward users for; staking program, creative marketing content, daily platform usage, reviews on crypto exchange cybersecurity, completion tasks on educational cybersecurity.
WEBSITE: https://hacken.ai/
TELEGRAM: https://t.me/hackenai
WHITEPAPER: https://hacken.ai/content/hackenai_whitepaper_v1.0.pdf
BITCOINTALK: https://bitcointalk.org/index.php?topic=5238602
FACEBOOK: https://www.facebook.com/HackenAI
TWITTER: https://twitter.com/hackenai?lang=en
MEDIUM: https://medium.com/@hackenAI
REDDIT: https://www.reddit.com/r/hacken/
YOUTUBE: https://www.youtube.com/channel/UCEQ4srOLODIzXWPrkug5bMg
AUTHORS DETAILS
BITCOINTALK USERNAME : Nwaka20
BITCOINTALK PROFILE LINK : https://bitcointalk.org/index.php?action=profile;u=2537452