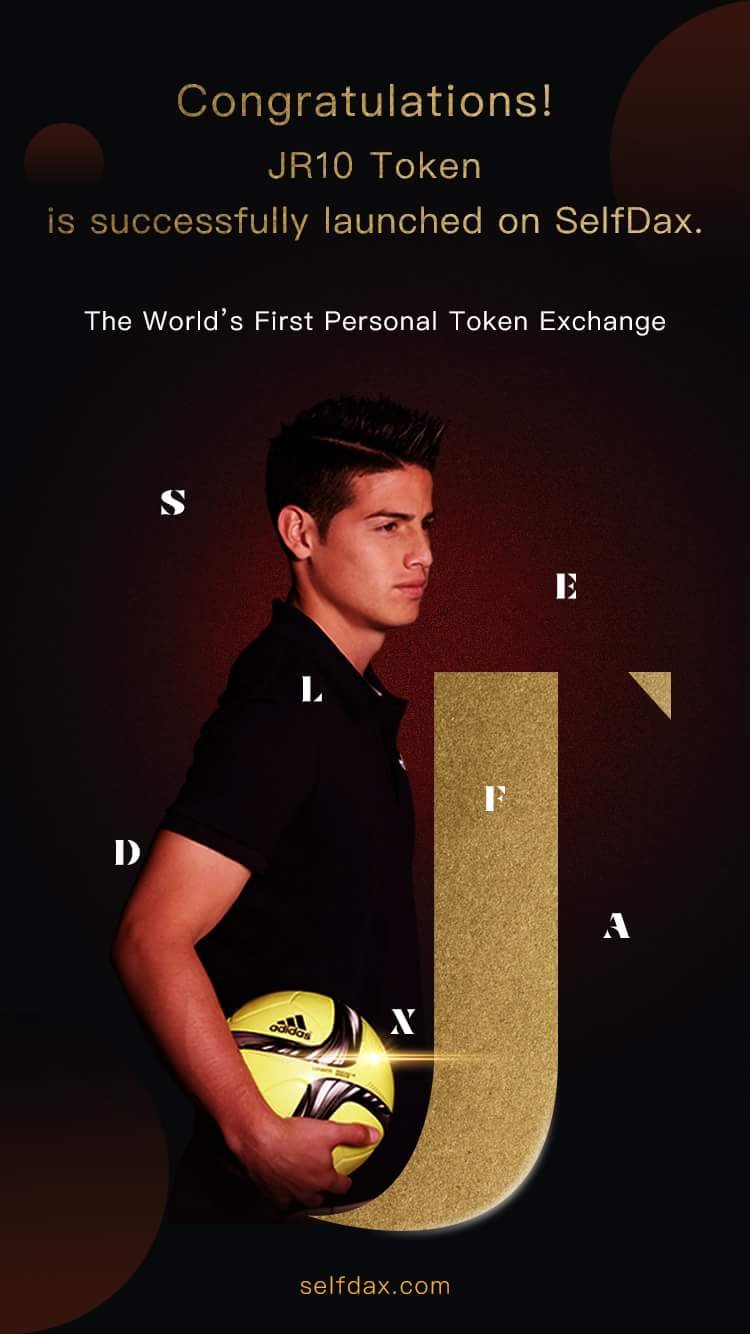 We are pleased to announce that JR10 Token was officially launched on SelfDax.com. JR10 deposit, withdrawal and account transfer are available from 13:00, September 26th(G+8 Time). JR10/SSC trading will be available on SelfDax and SelfSell App on September 27th.
JR10 Token is a personal cryptocurrency launched by James Rodriguez through the SelfSell platform. The issuance of JR10 Token has enabled James to eventually realize the digitization of personal brand and value. It will become a new connector for James and his fans; and build a large fan base, as well as a full range of consumption scenarios, providing users with convenient and brilliant experience in the digital age of fan economy.
Launched on August 21th, 2018, SelfDax is committed to providing safe, convenient, stable and reliable personal digital asset trading environment for users around the world. JR10 Token is the first personal digital asset listed on SelfDax.
Risk Reminder:
Investing in digital assets comes with high risks due to huge price fluctuations. Before investing, please have a full understanding of all the risks of investing in digital assets and be prudent of your own investment decisions.
Follow us on:
SelfSell Global Group(telegram): https://t.me/SelfSell_EN
Website: https://selfsell.com/
Medium: https://medium.com/@self_sell
Twitter: https://twitter.com/self_sell
Facebook: https://www.facebook.com/selfsellofficial/