The Beer
My next entry in the challenge is Farmer's Daughter. It's a blonde ale.
I was looking for another click-bait beer. I think I might have nailed it again.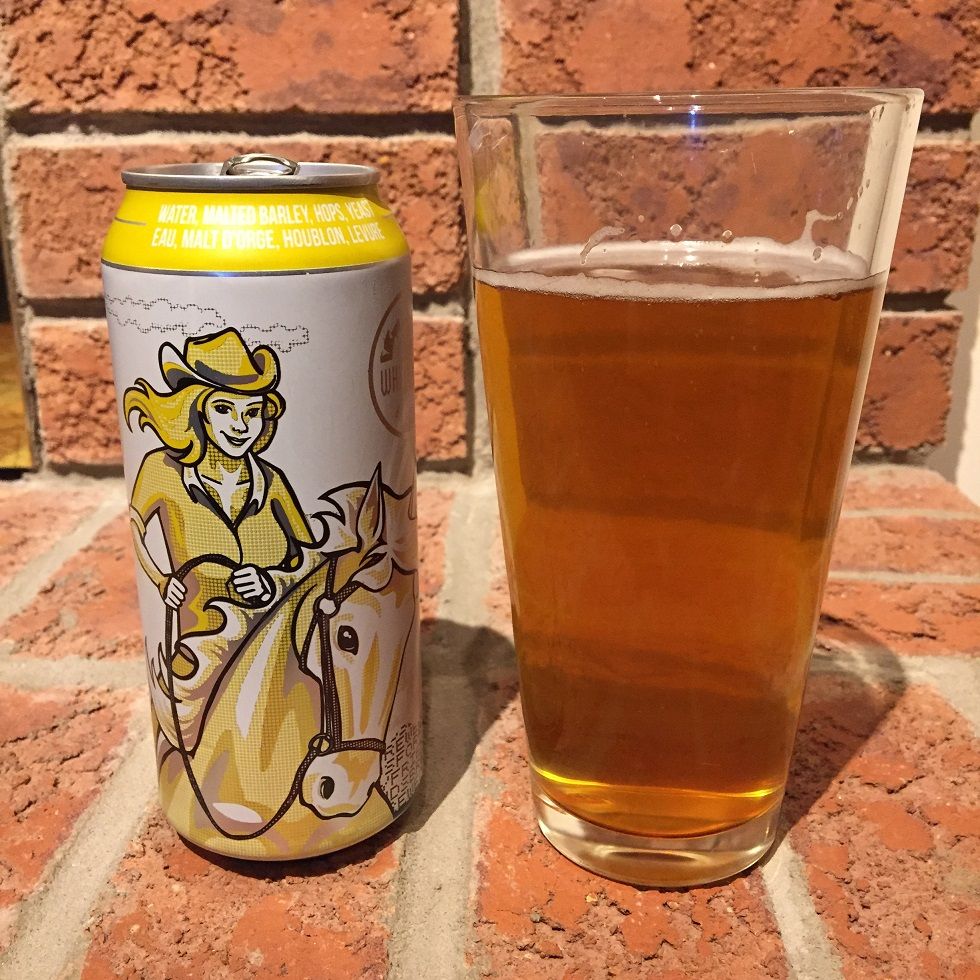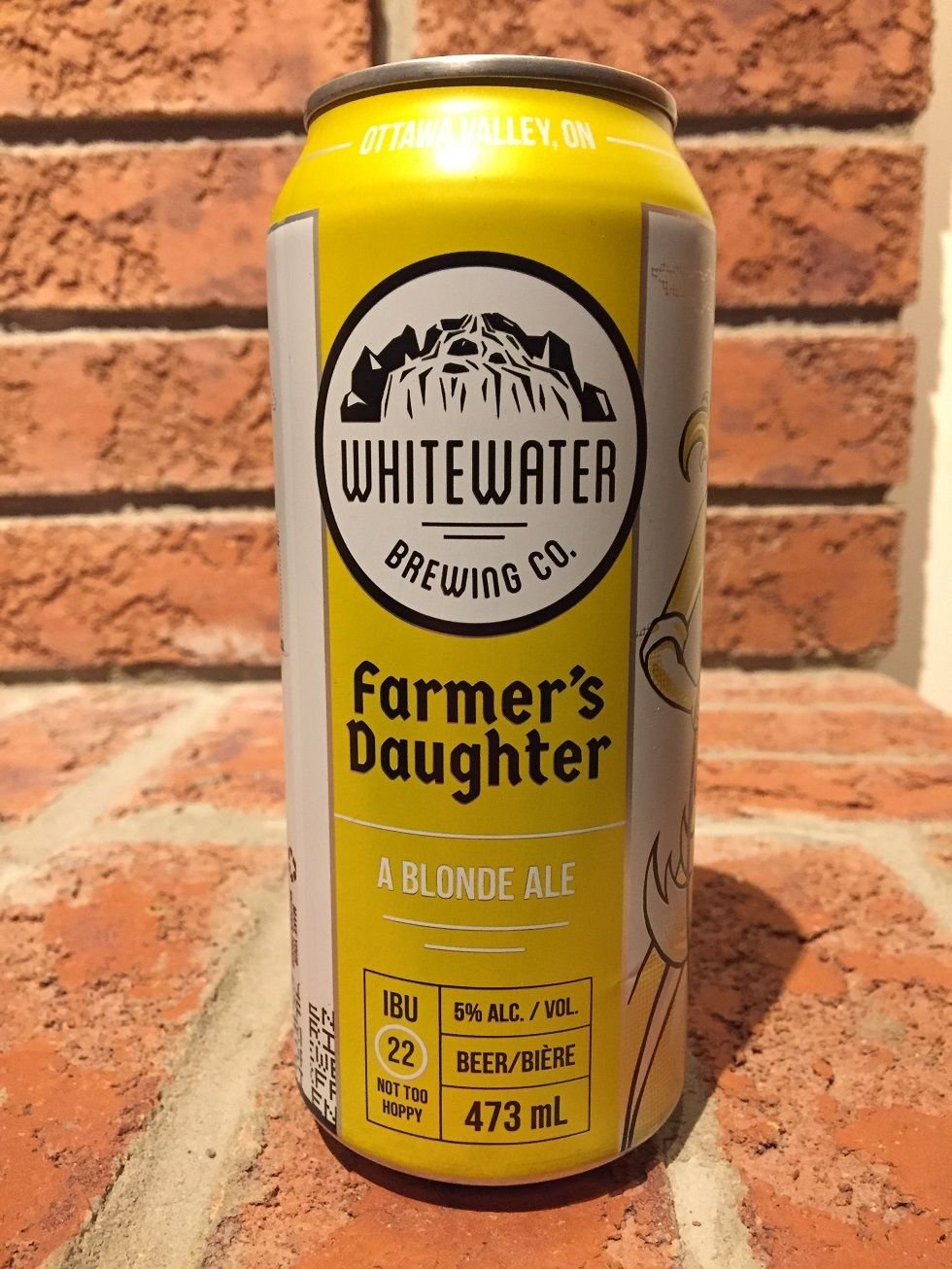 With an IBU of 22, it's "Not Too Hoppy".
ABV is 5% ... acceptable.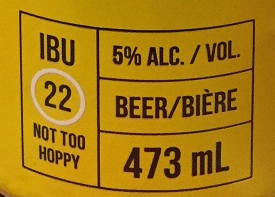 473 ml??? That's an American pint! This is what we have to put up with in Canada (picture my eyes rolling way back in my head). A real pint (Imperial pint) is 568 ml. Don't worry, I'm going to cover a beer that is sold in real pints on Day 4 or 5.
---
As the can states ...
"It's our pleasure to introduce the Farmer's Daughter, a light pale ale with just the right hint of adventure."
"Best served in the hayloft."
Hubba, Hubba!
---
Farmer's Daughter is brewed in the Ottawa Valley by Whitewater Brewing Company. They appear to have two locations north-west of Ottawa, Ontario, one in Cobden and another in Foresters Falls. In addition to their standard selection, they also brew seasonal beers. Looks interesting.
The Verdict
Once again, I was hoping I would hate this beer, so I could post some pics of me pouring it down the drain. Once again, I was disappointed because I like this beer. Even though it's not quite up to my hoppiness standards, it's pretty good. I think the Farmer's Daughter belongs by the pool on those hot humid southern Ontario days in July. I am going to make that happen.
So, go ahead ... get yourself a Farmer's Daughter.
8 out of 10.
---
Rules
You have to try a new beer every day, for 7 days.
The beer must be something you have never tasted before.
You must put a photo of the beer and write a few words about it.
Nominate someone every day.
If you are a social outcast with no friends to invite you just join the fun. You have every excuse to drink.
Use the tag "#sevendaybeerchallenge" as one of your five tags.
---
Credit
Thank You @trumpman for starting this challenge. You da man!
Thank You @churchboy for nominating me. I want to go to your church!
Finally, I want to nominate @jerrybanfield for this challenge. Will @jerrybanfield ever see this post? Unlikely, but GO Big or GO Home! Something tells me @jerrybanfield may not partake in beer. He lives in Florida, doesn't he? Jerry, if you don't drink beer, please post some reviews of your favourite orange juices. Ya, that's the ticket.
Need more info on the Farmer's Daughter? (... who doesn't?) ... it can be found here:
http://whitewaterbeer.ca/our-beer/
(Note: The thumbnail for this post was gleaned from the above site. Hopefully, that is acceptable for a review-type post such as this.)
---
Cheers!
@opaulo ... hic